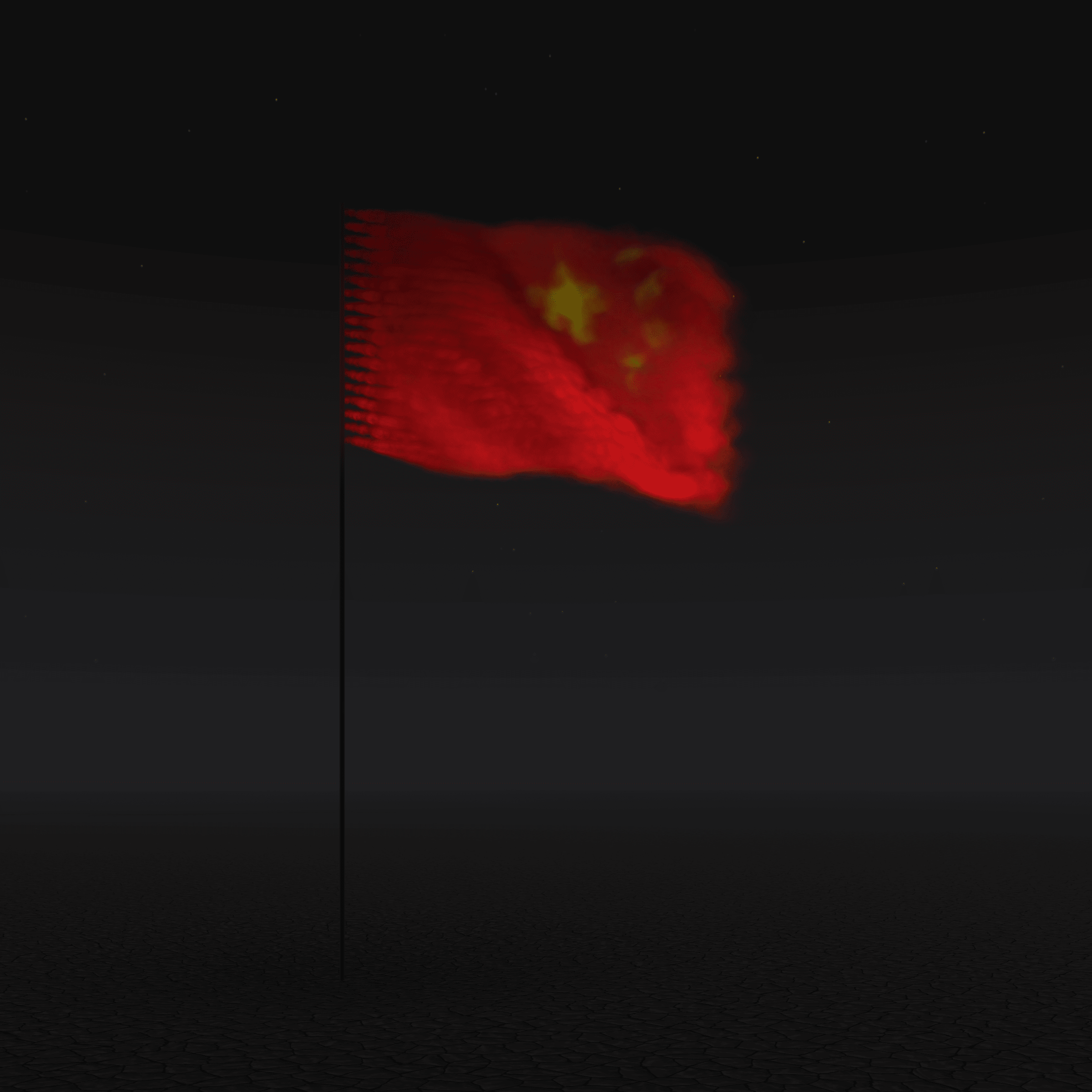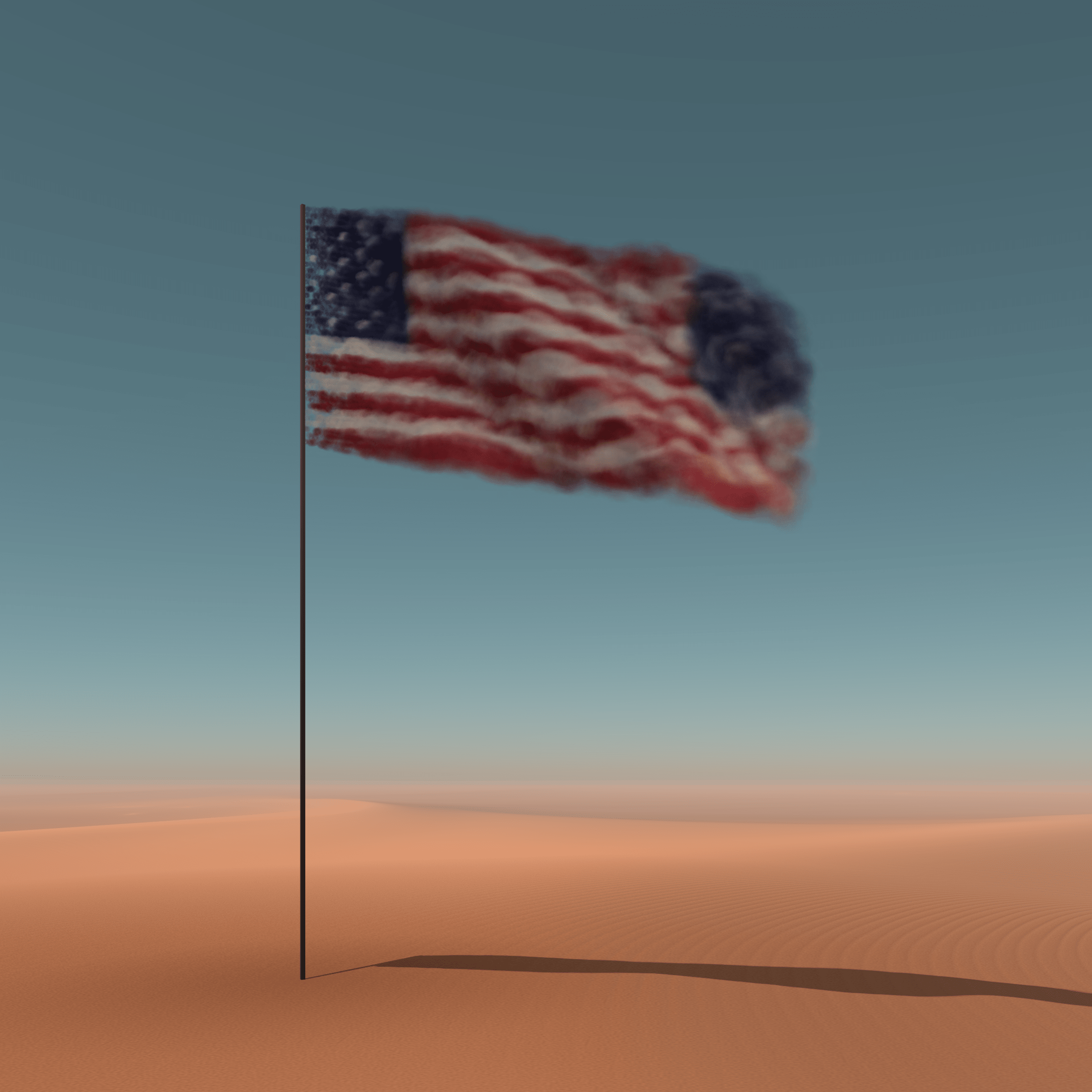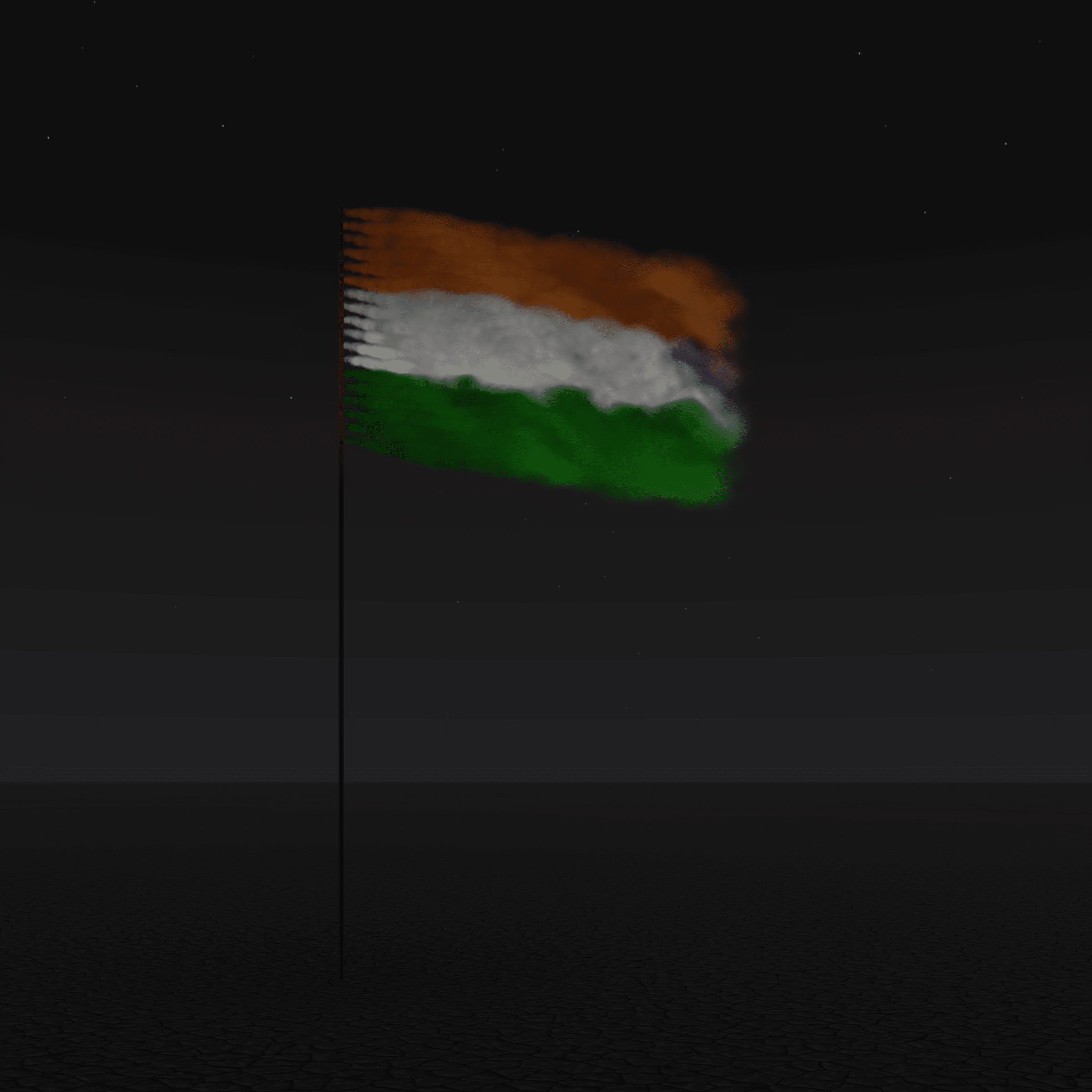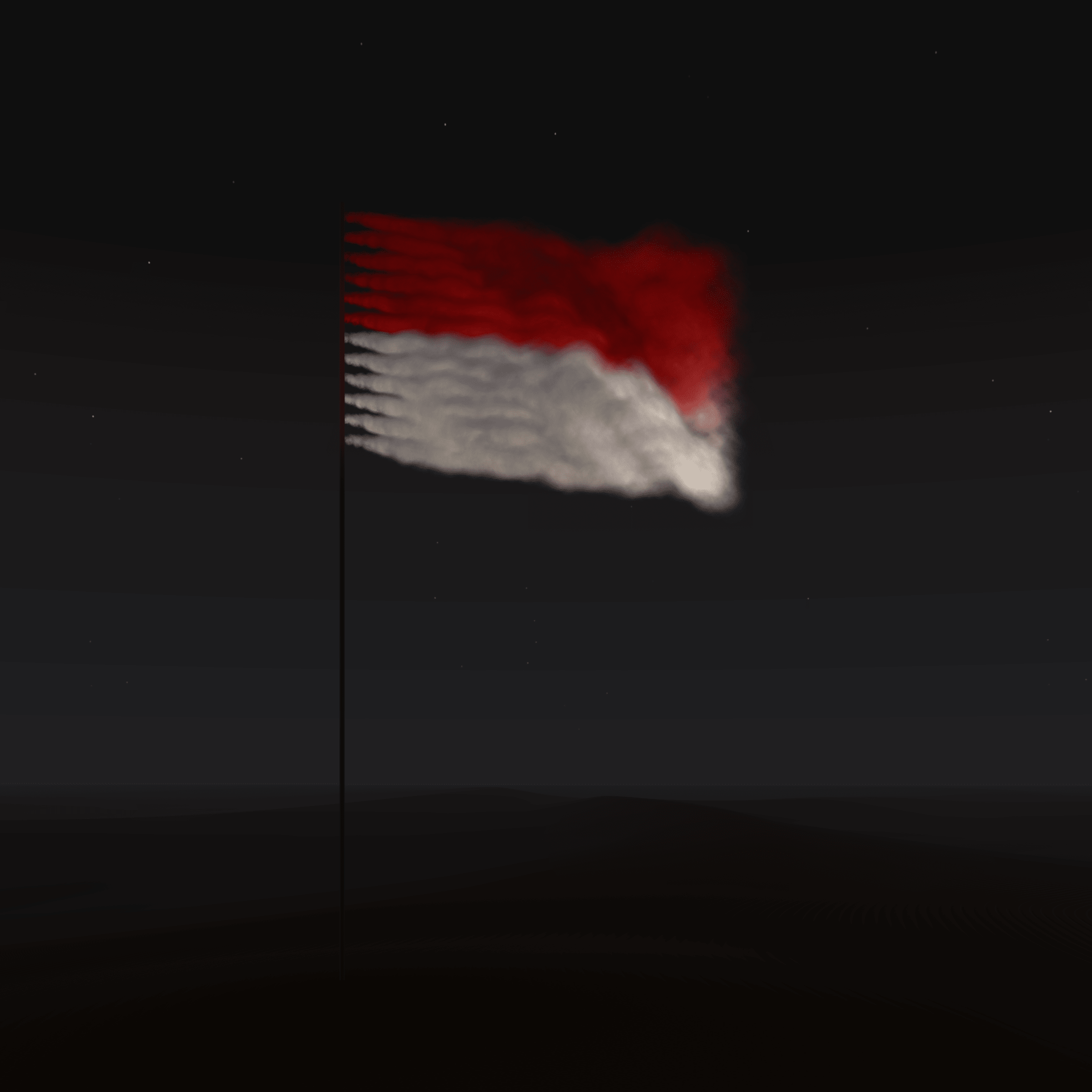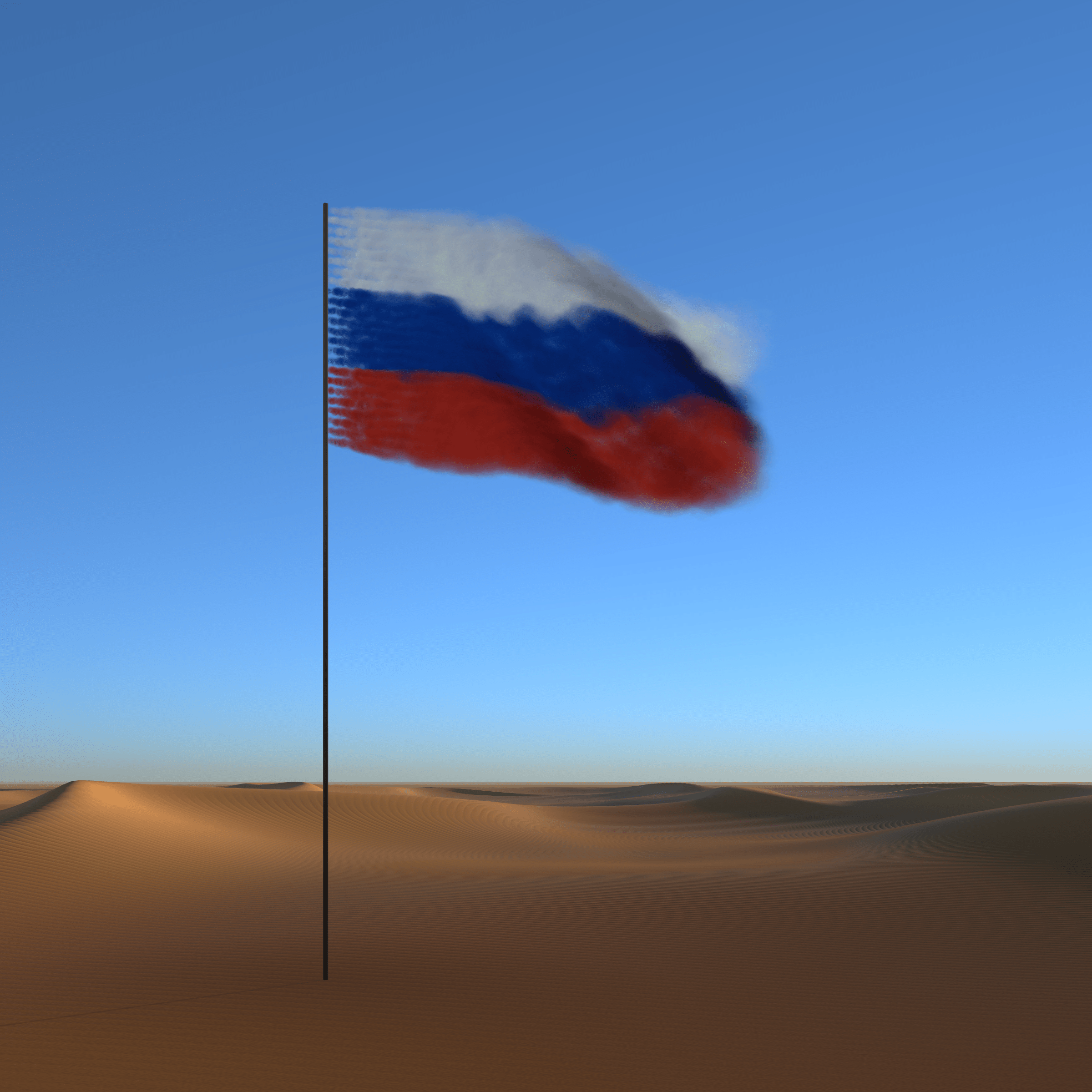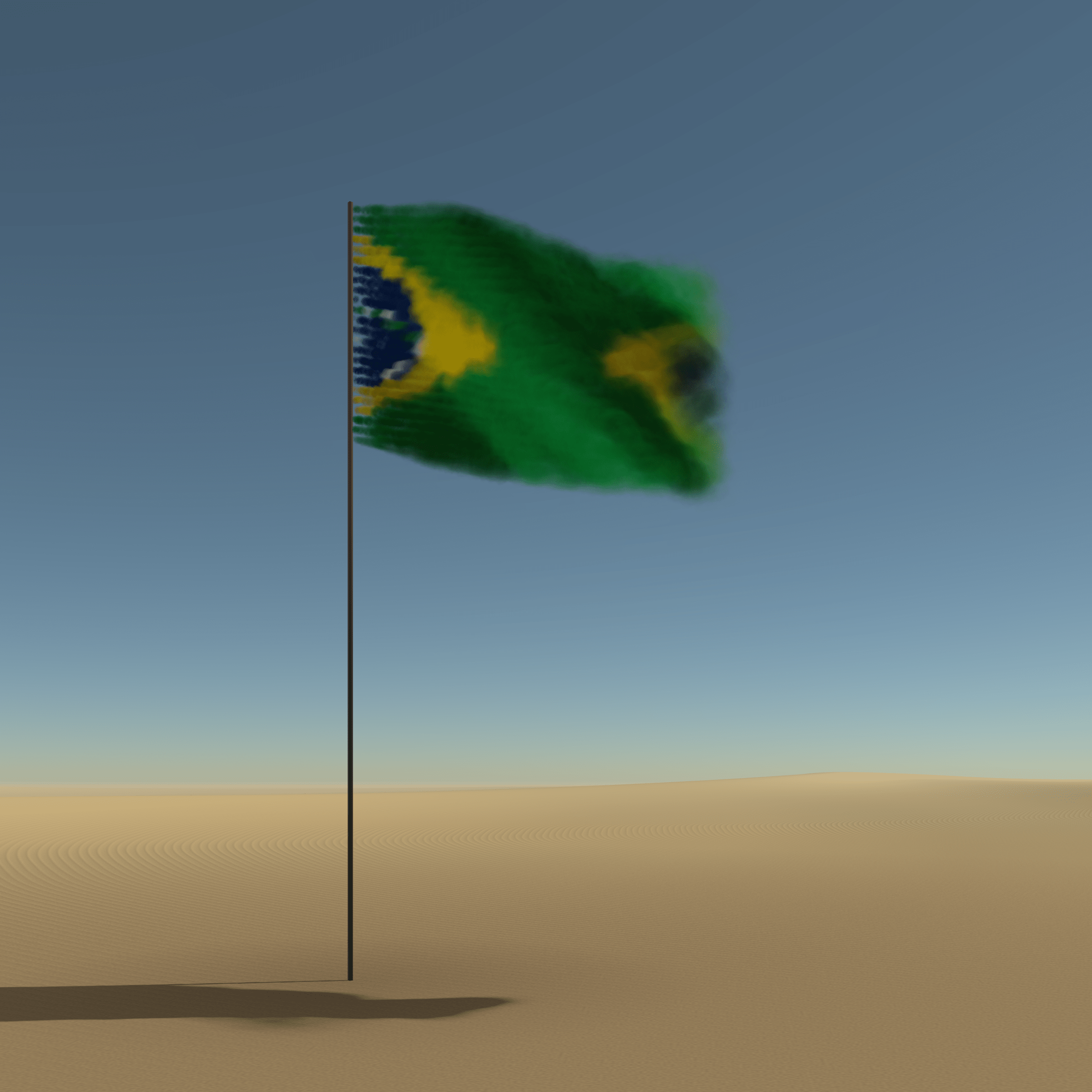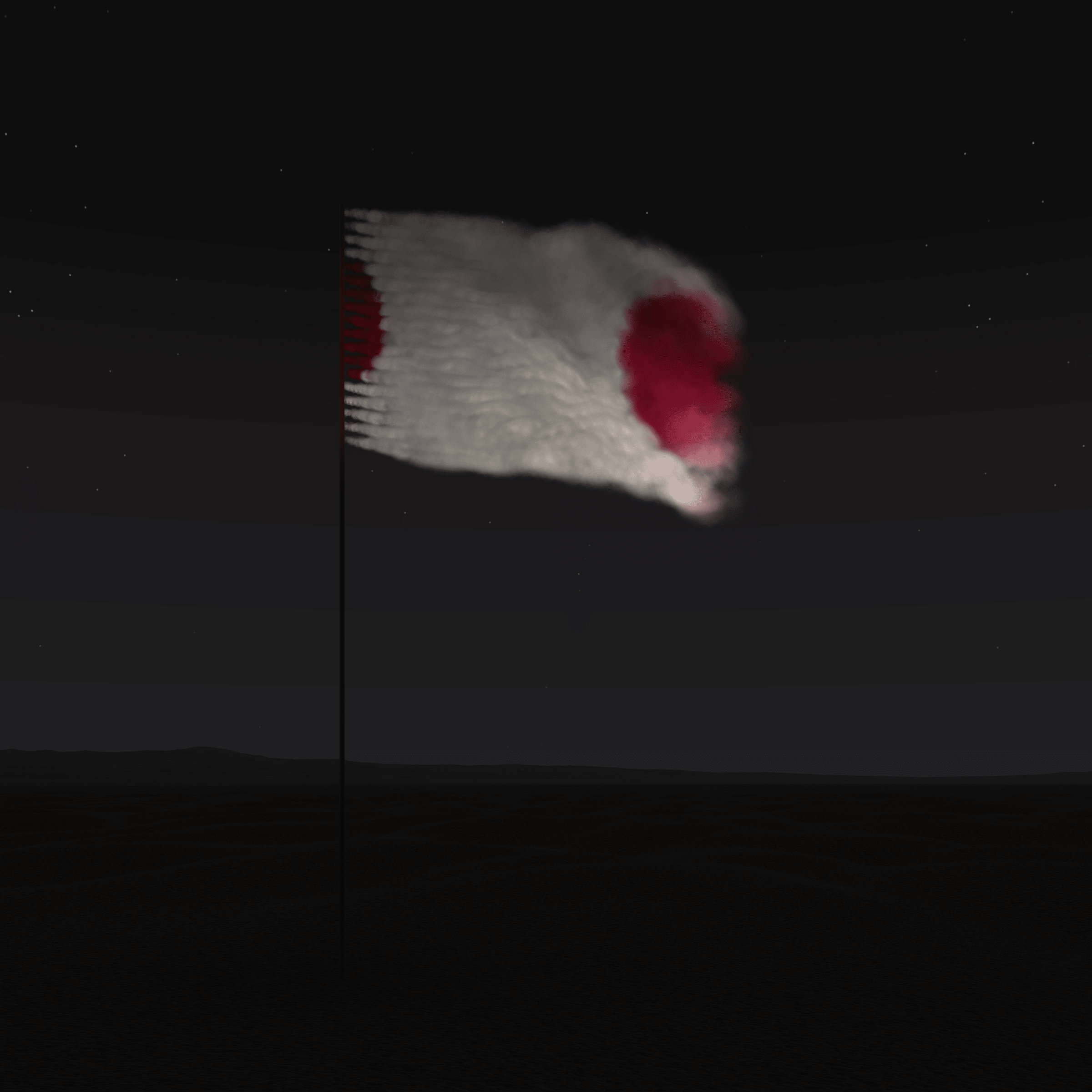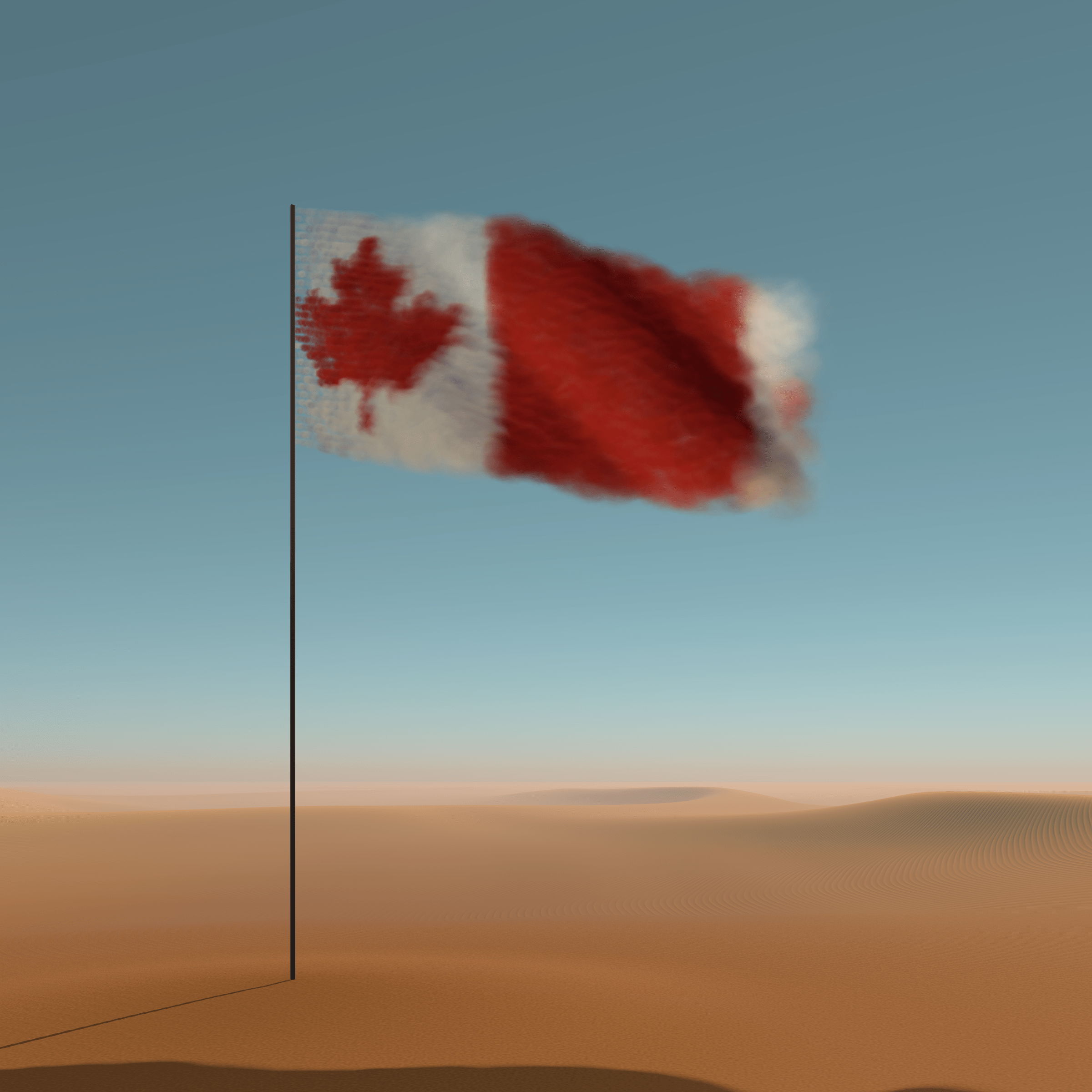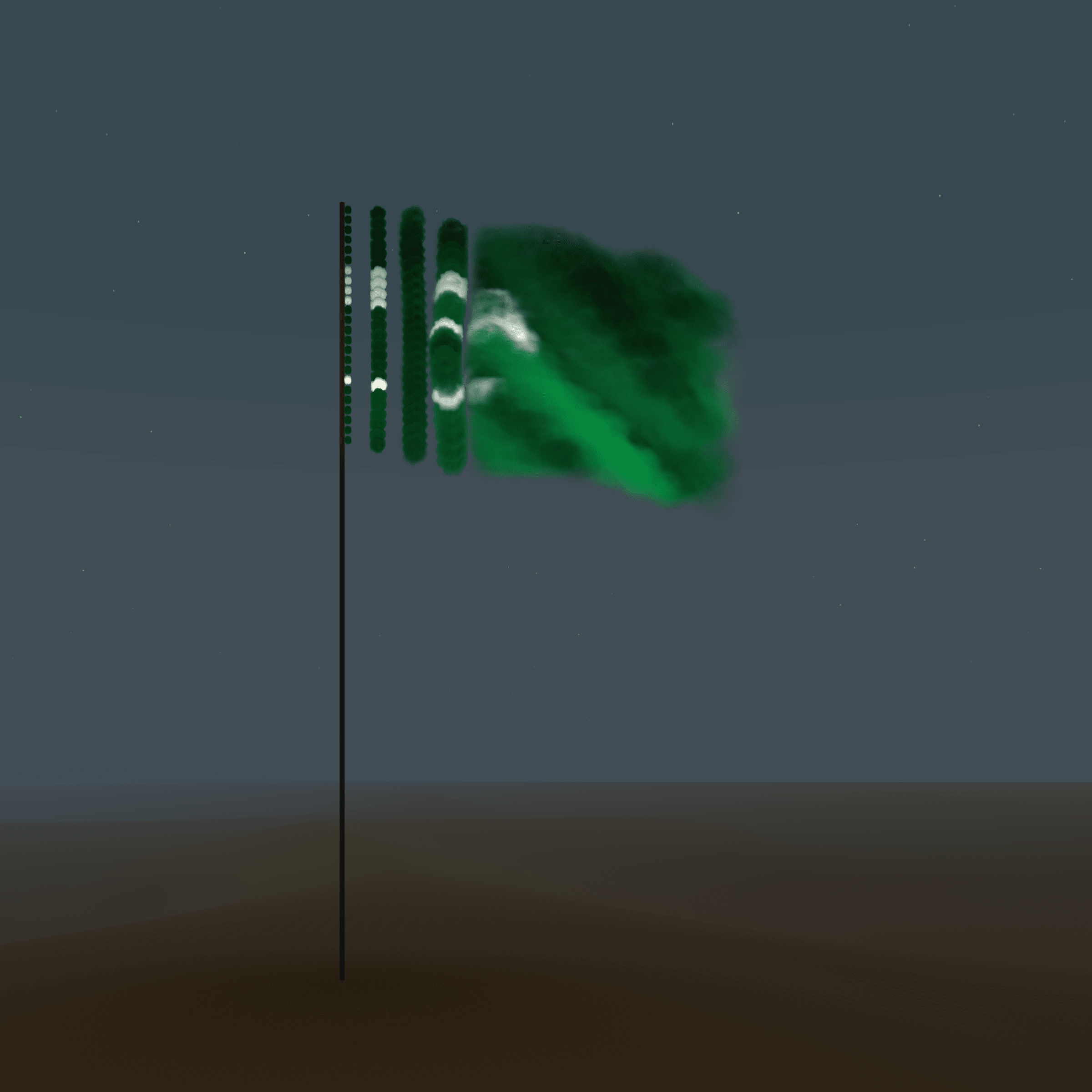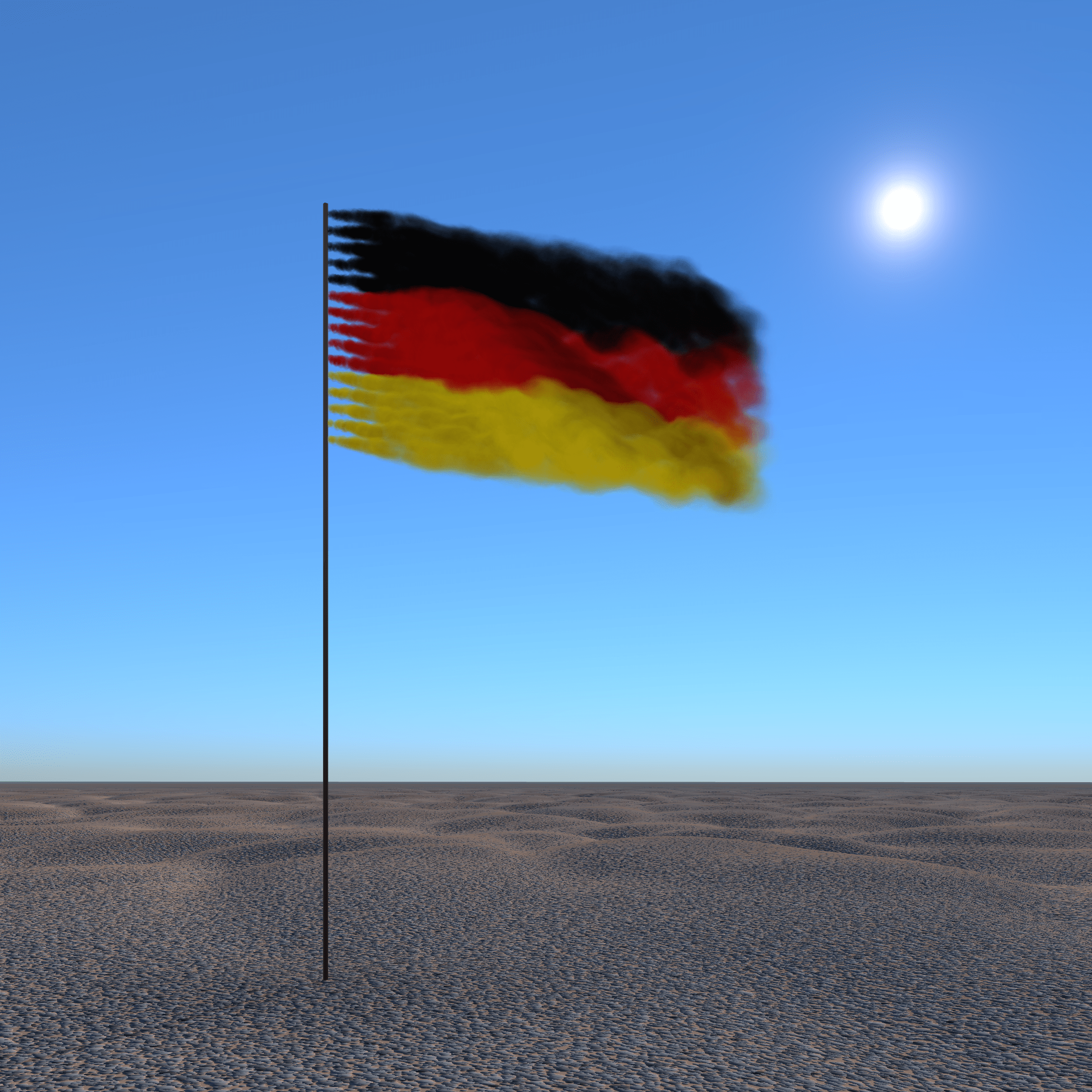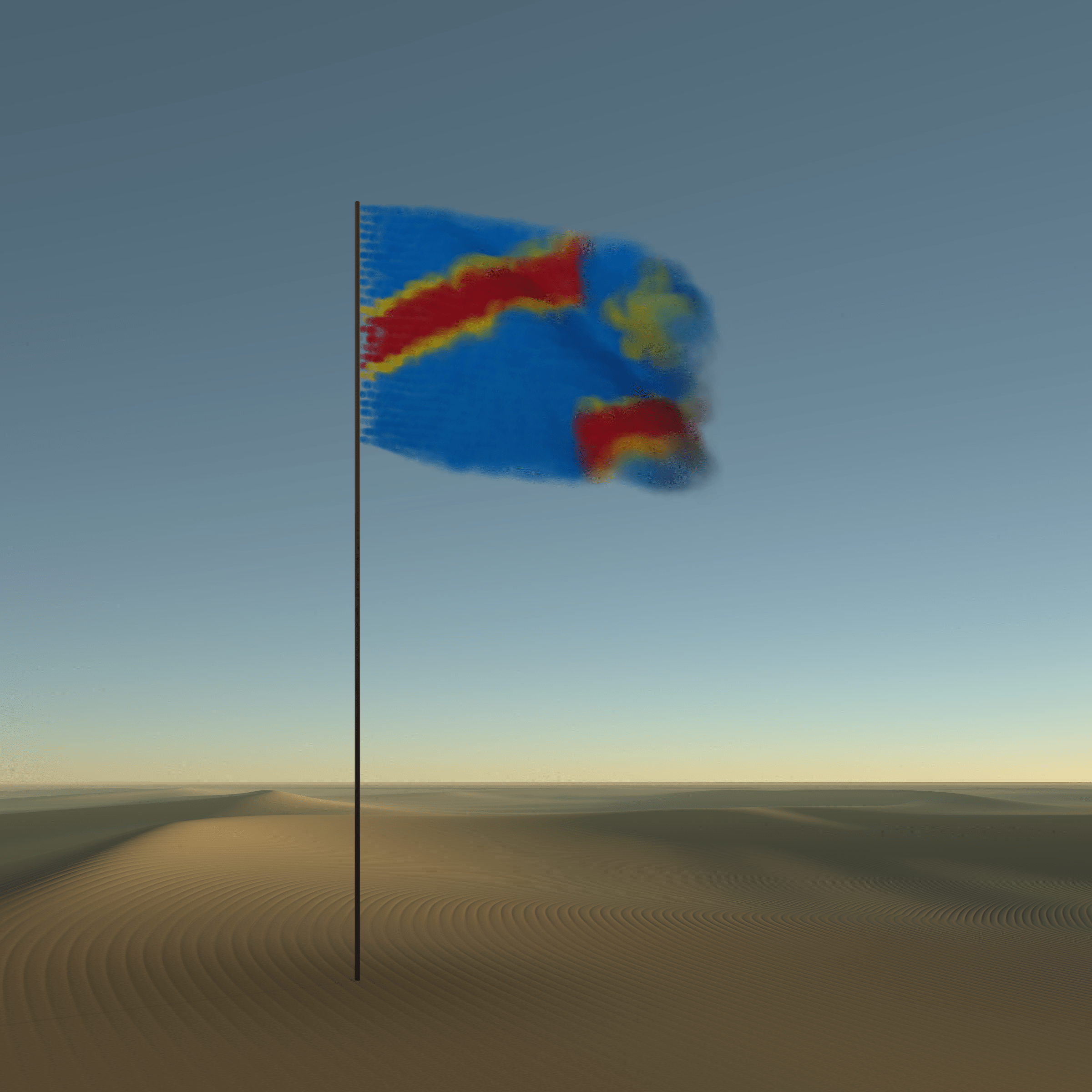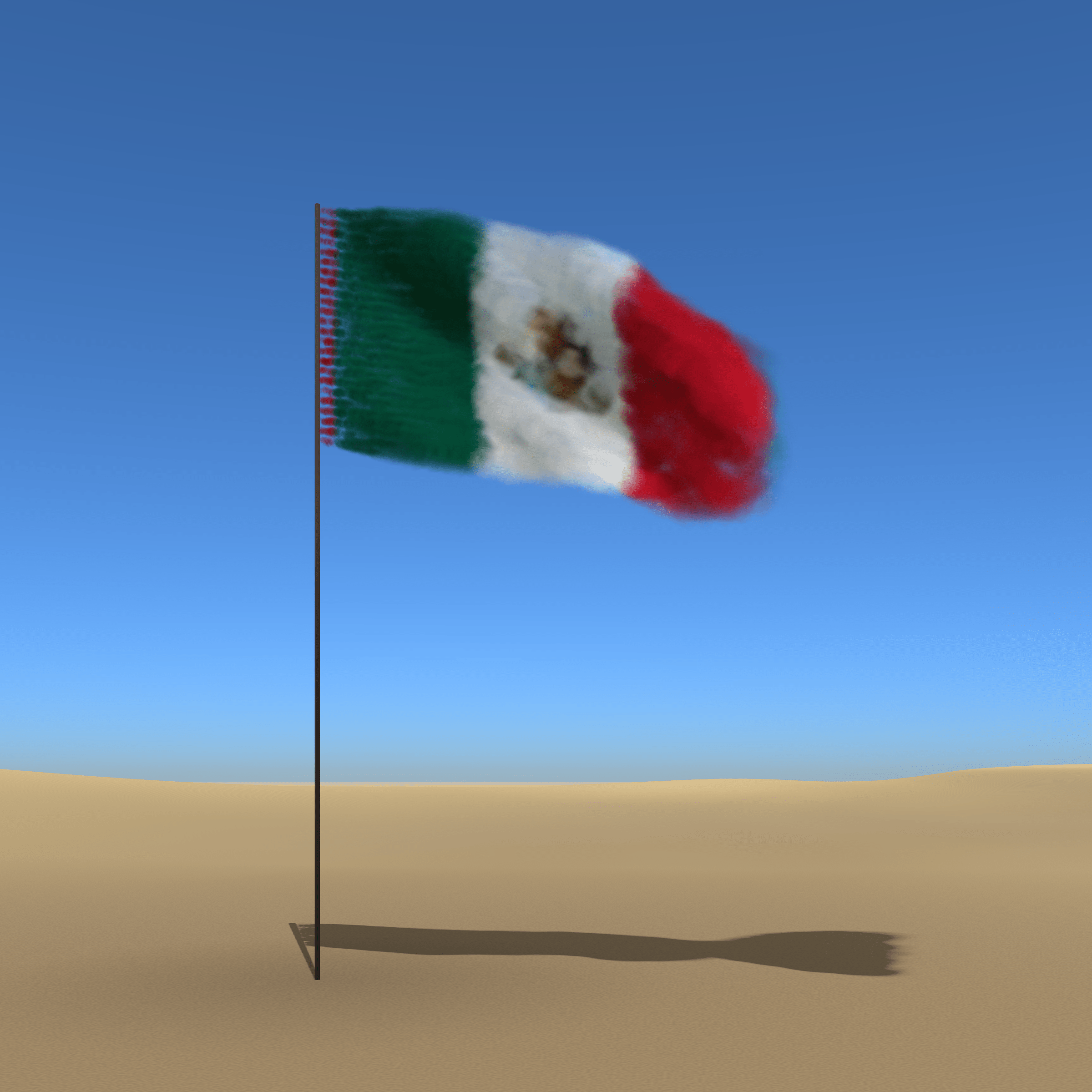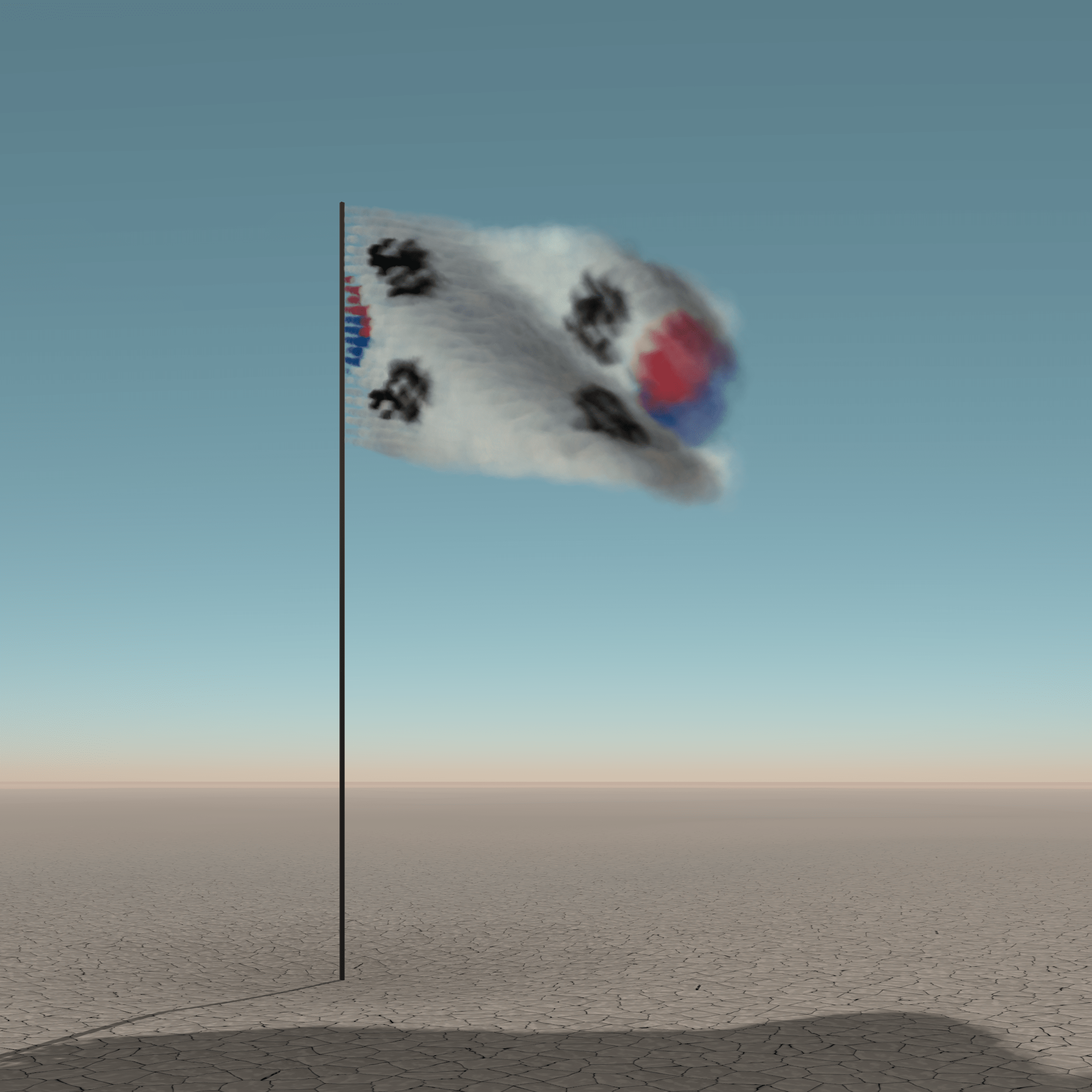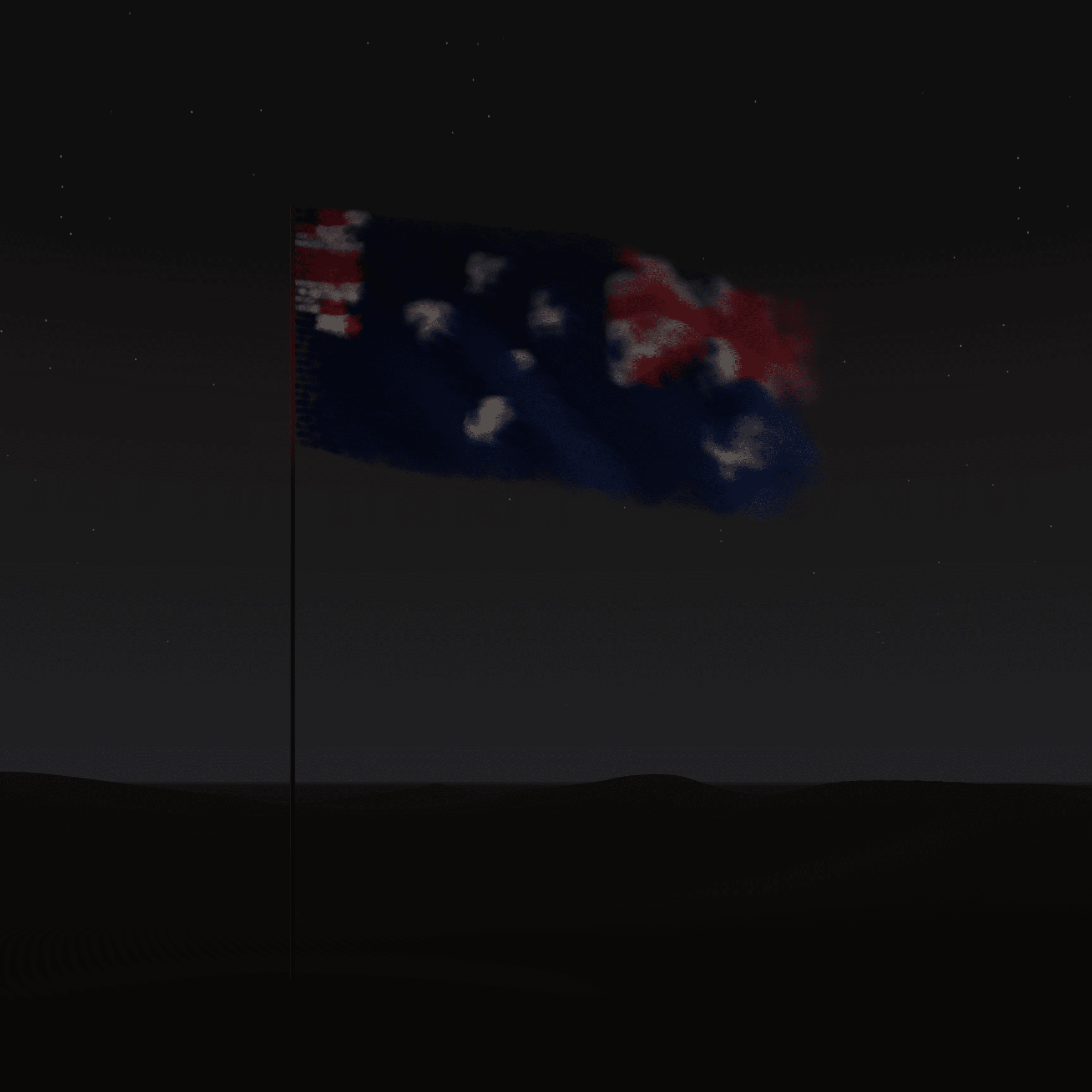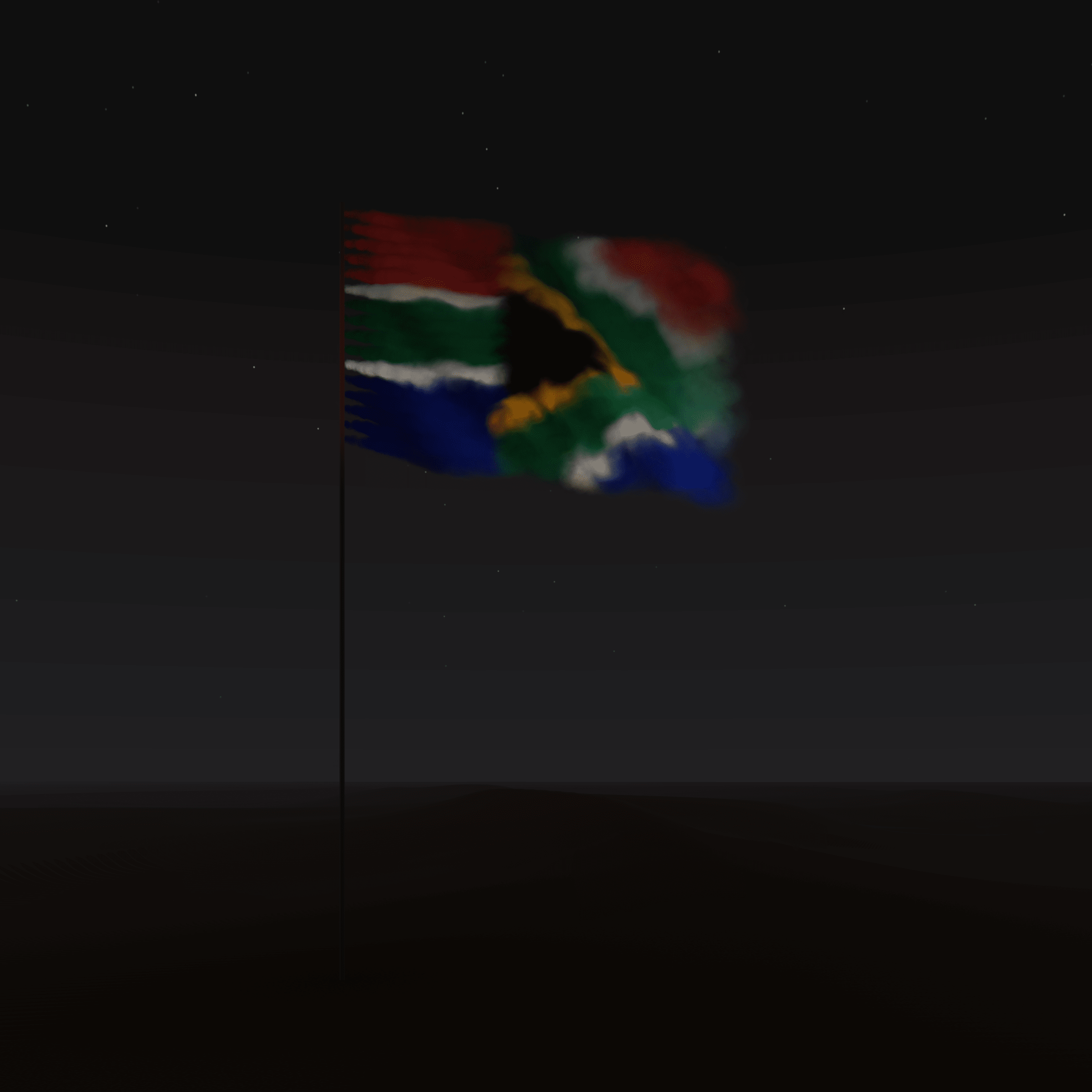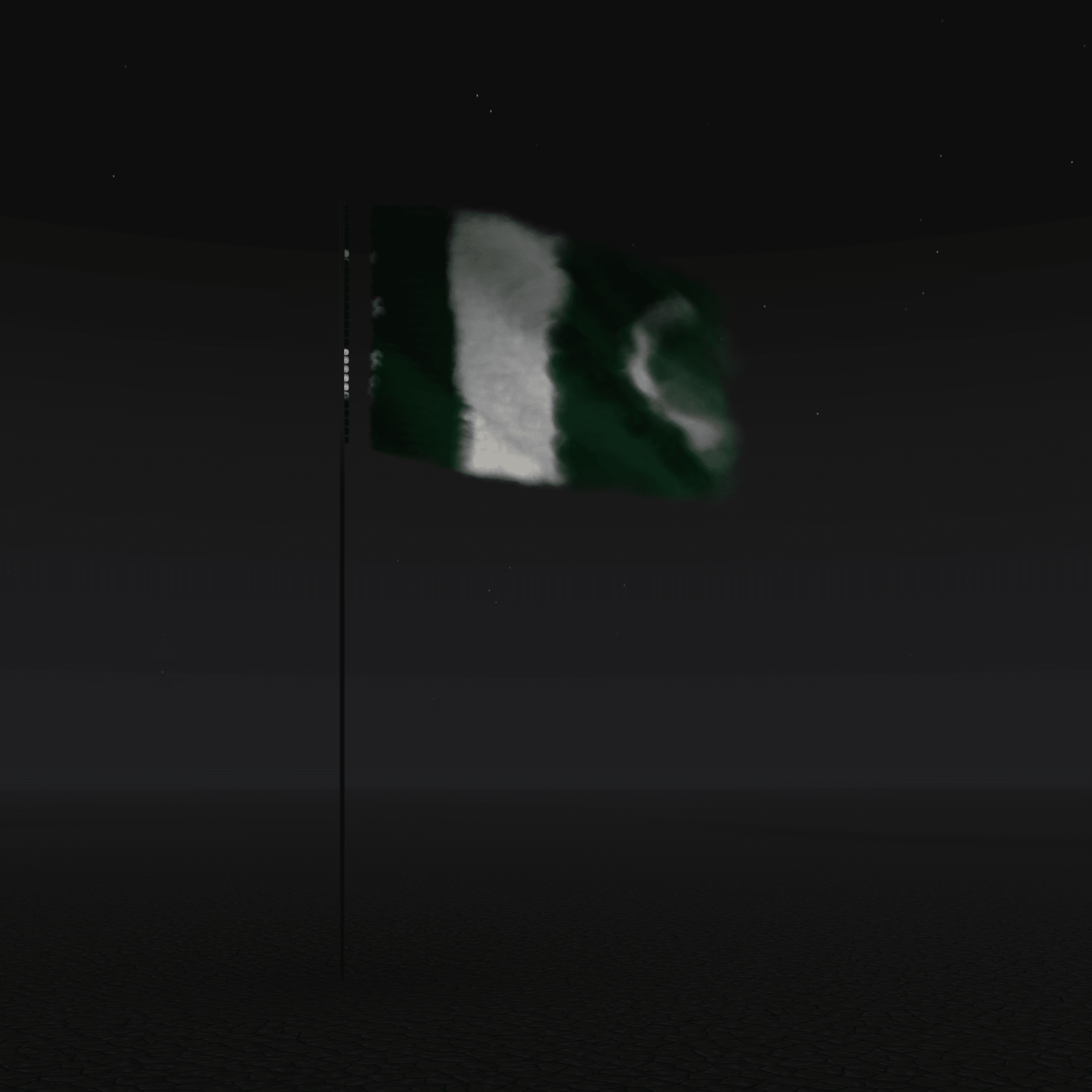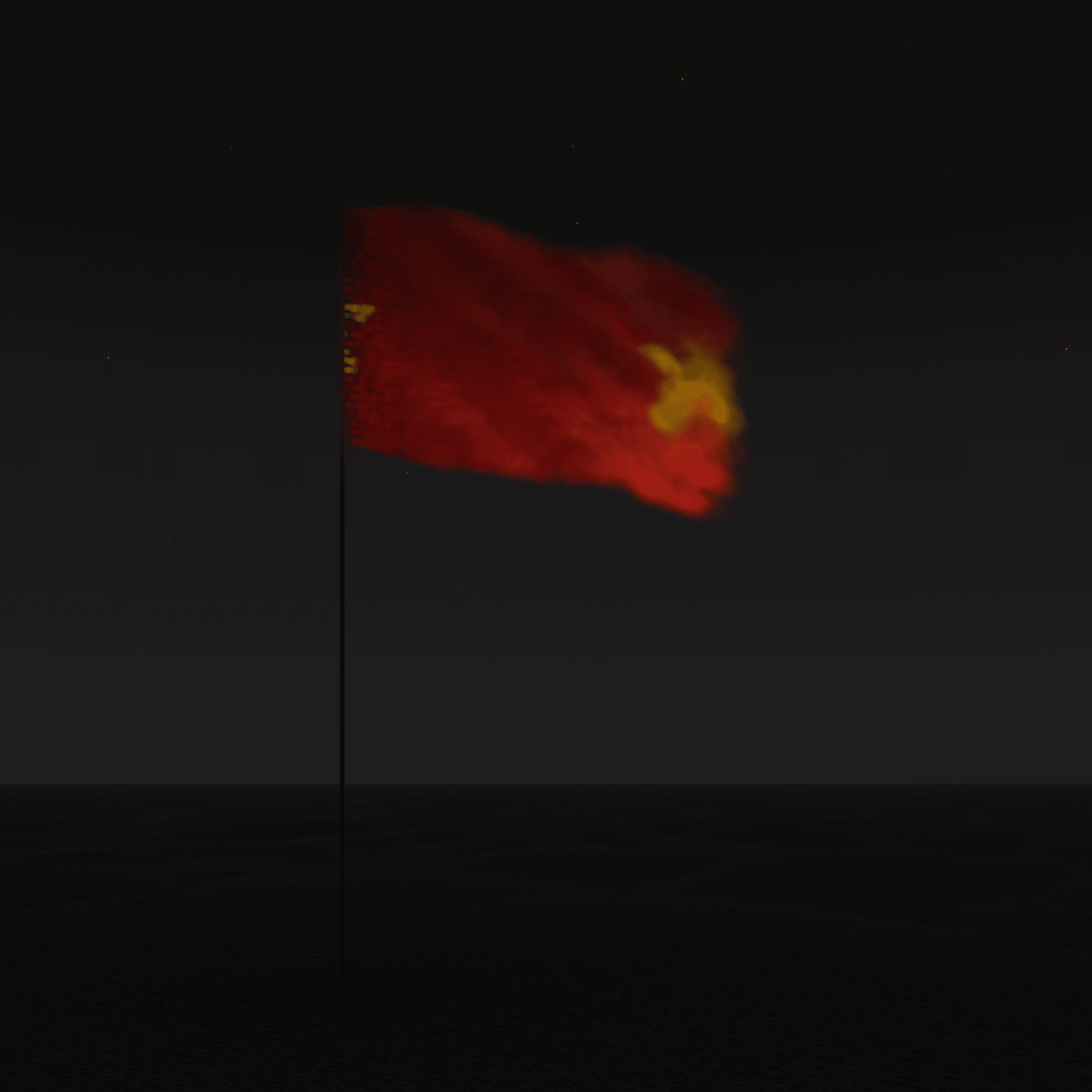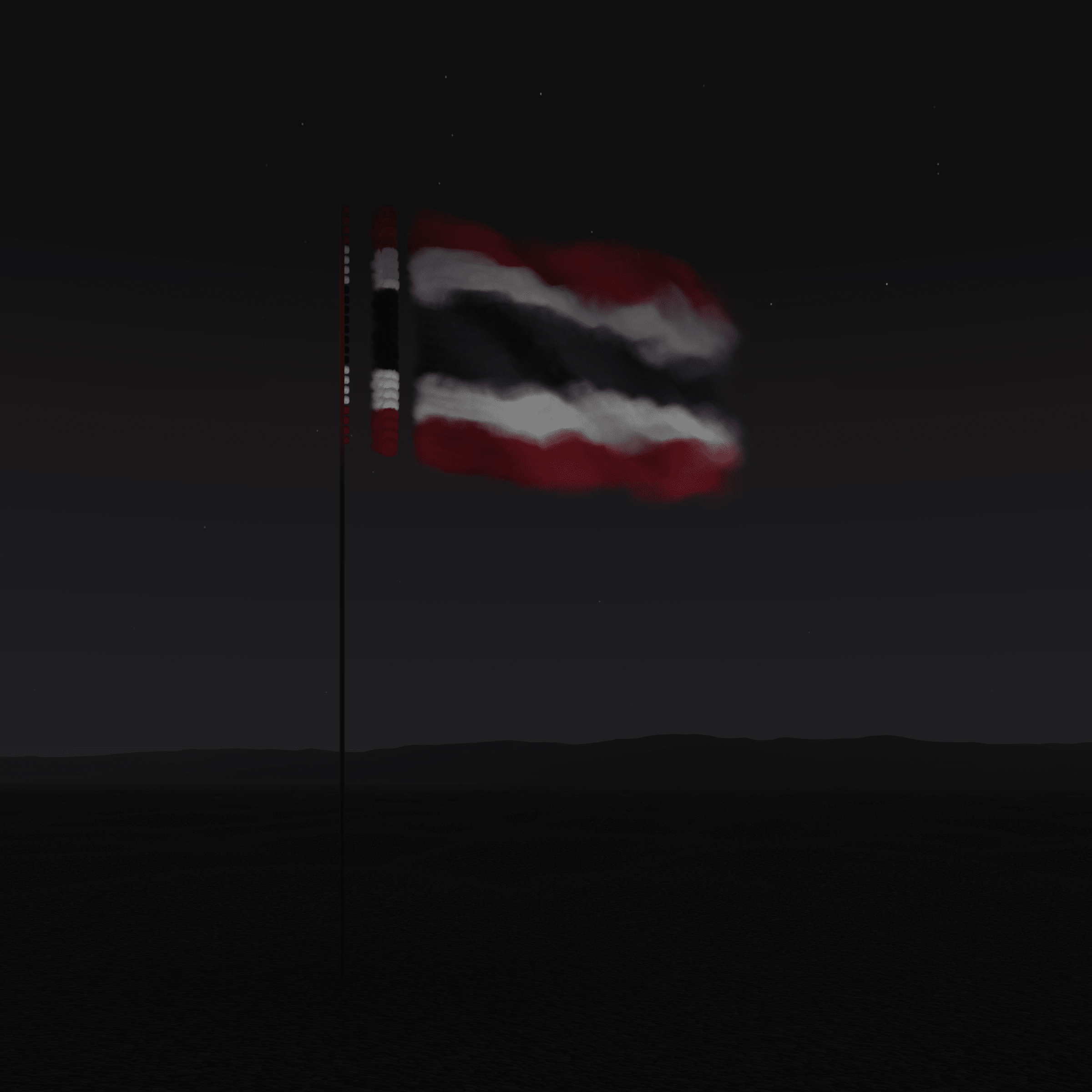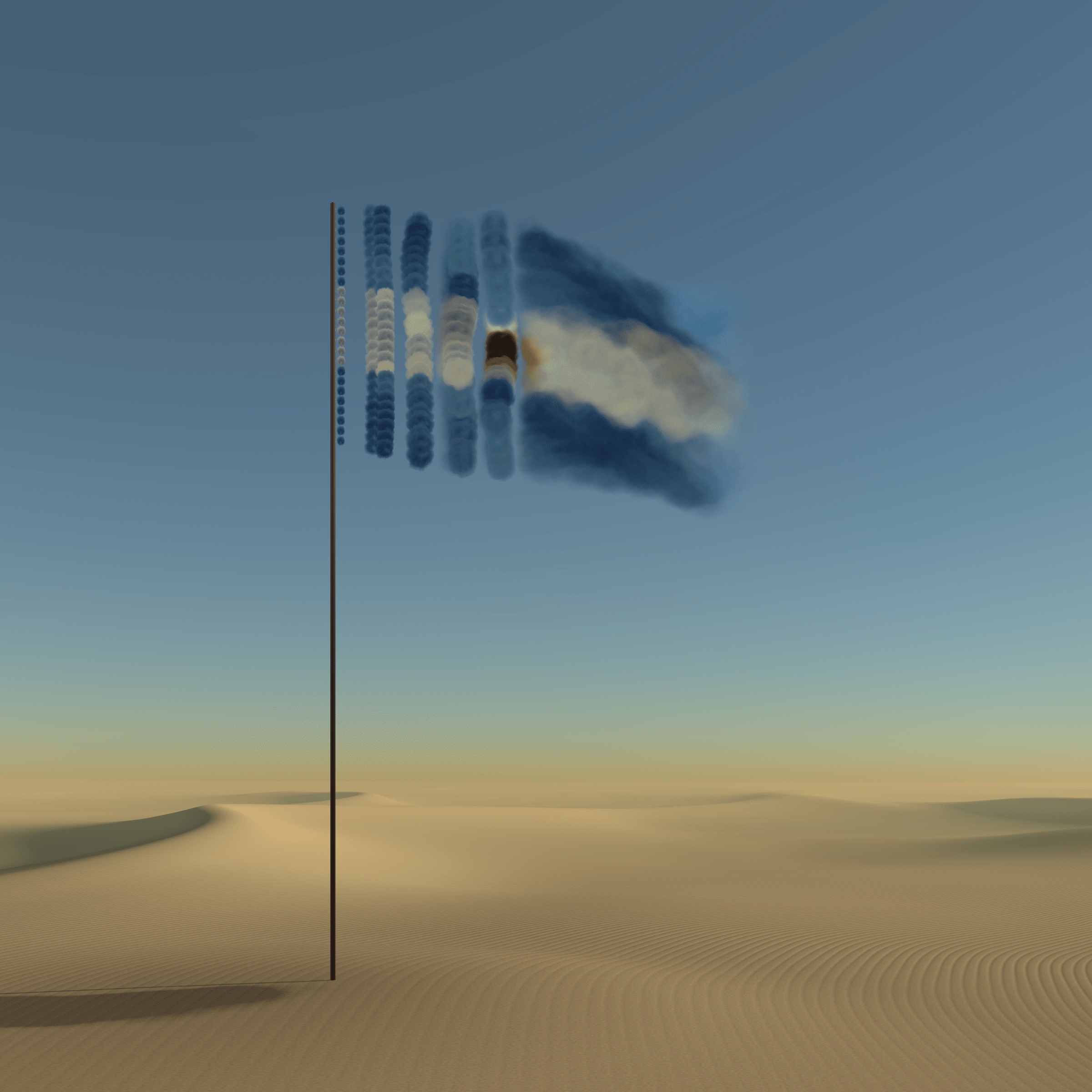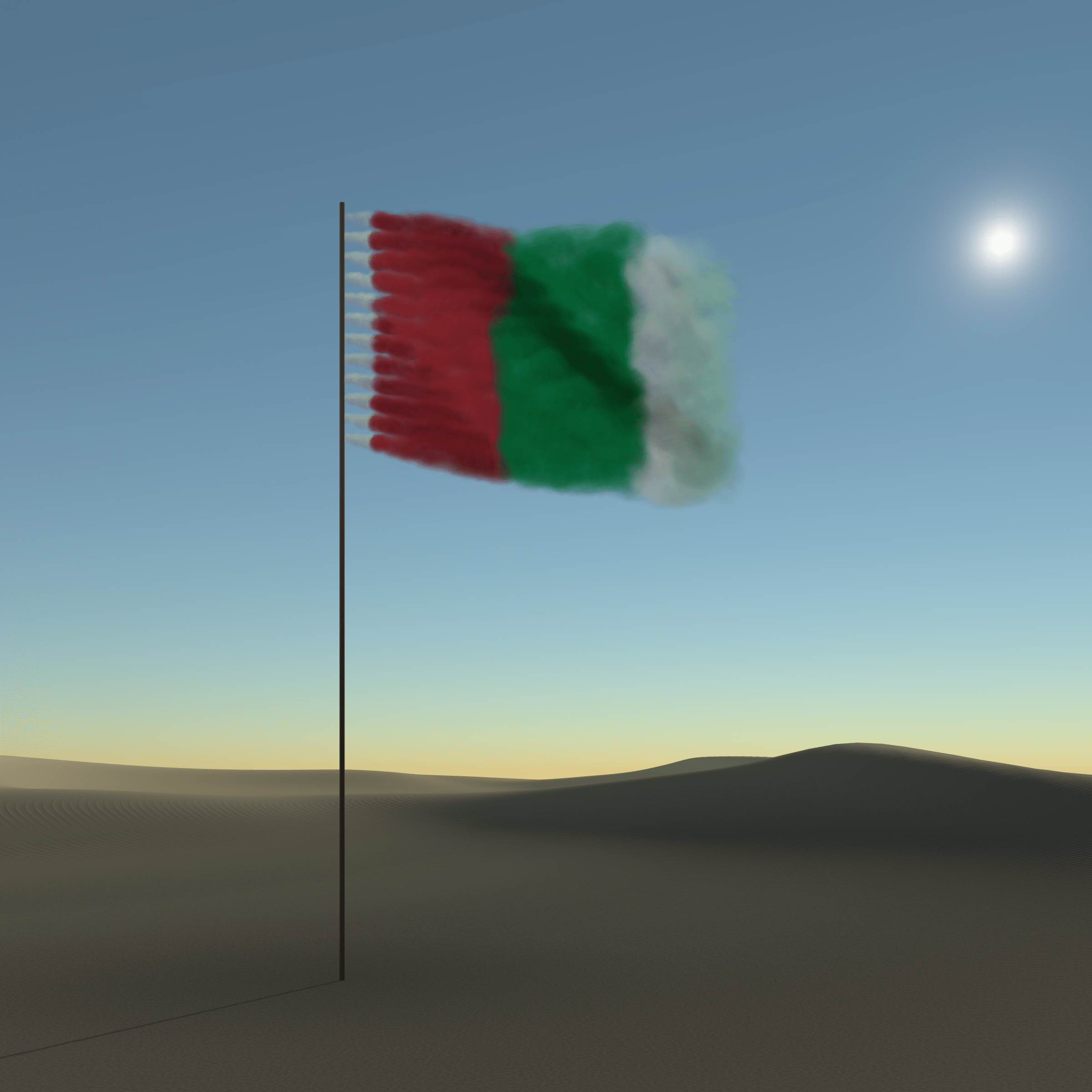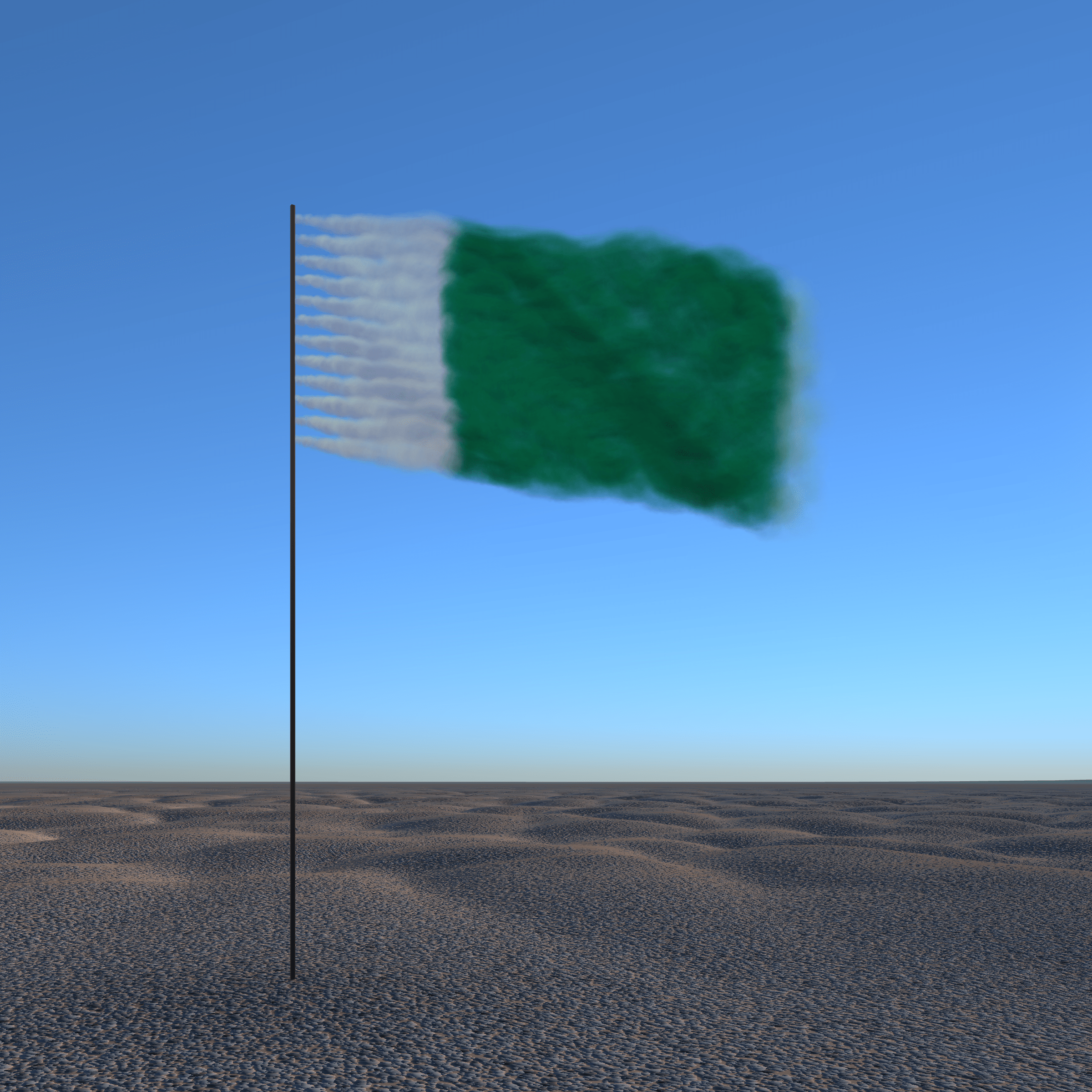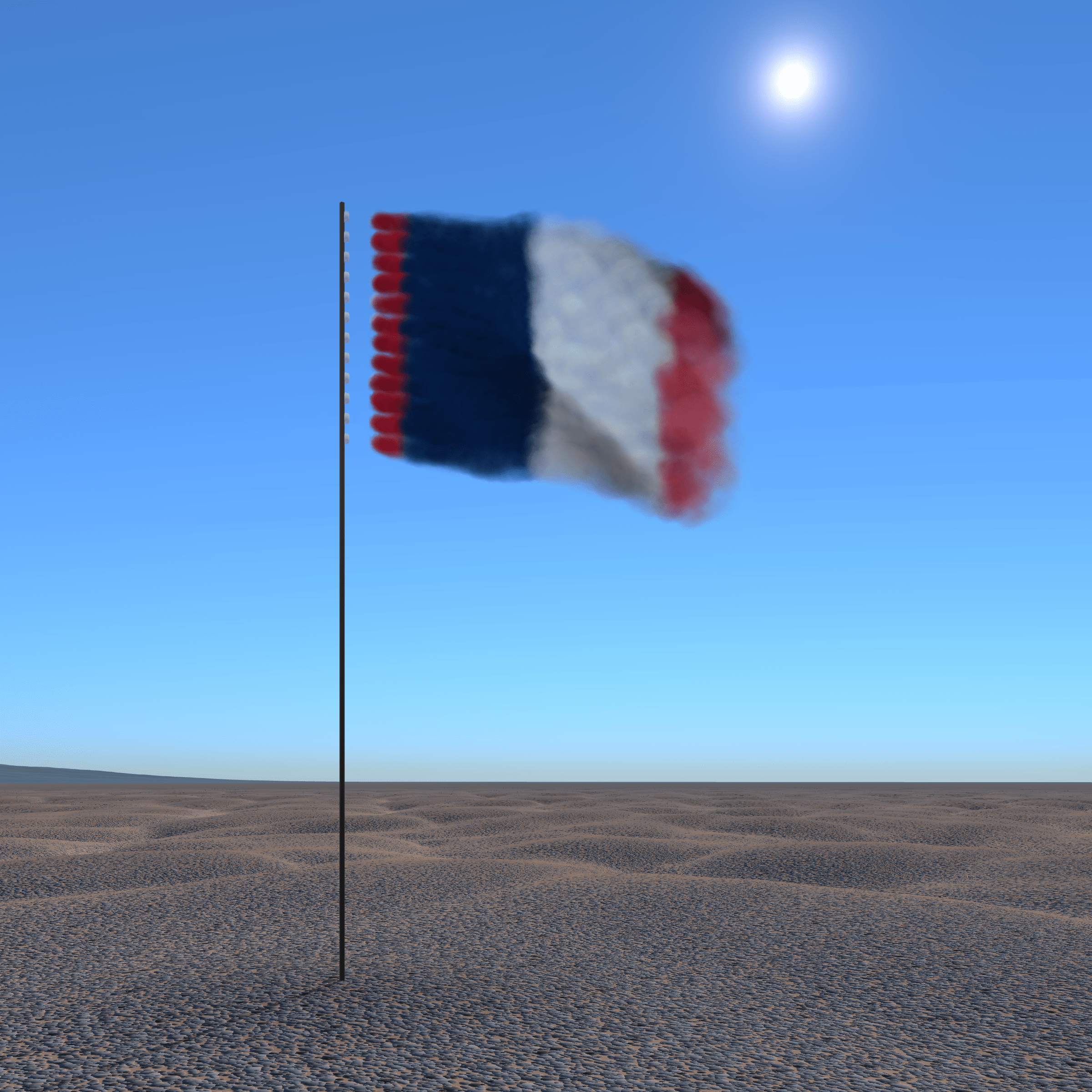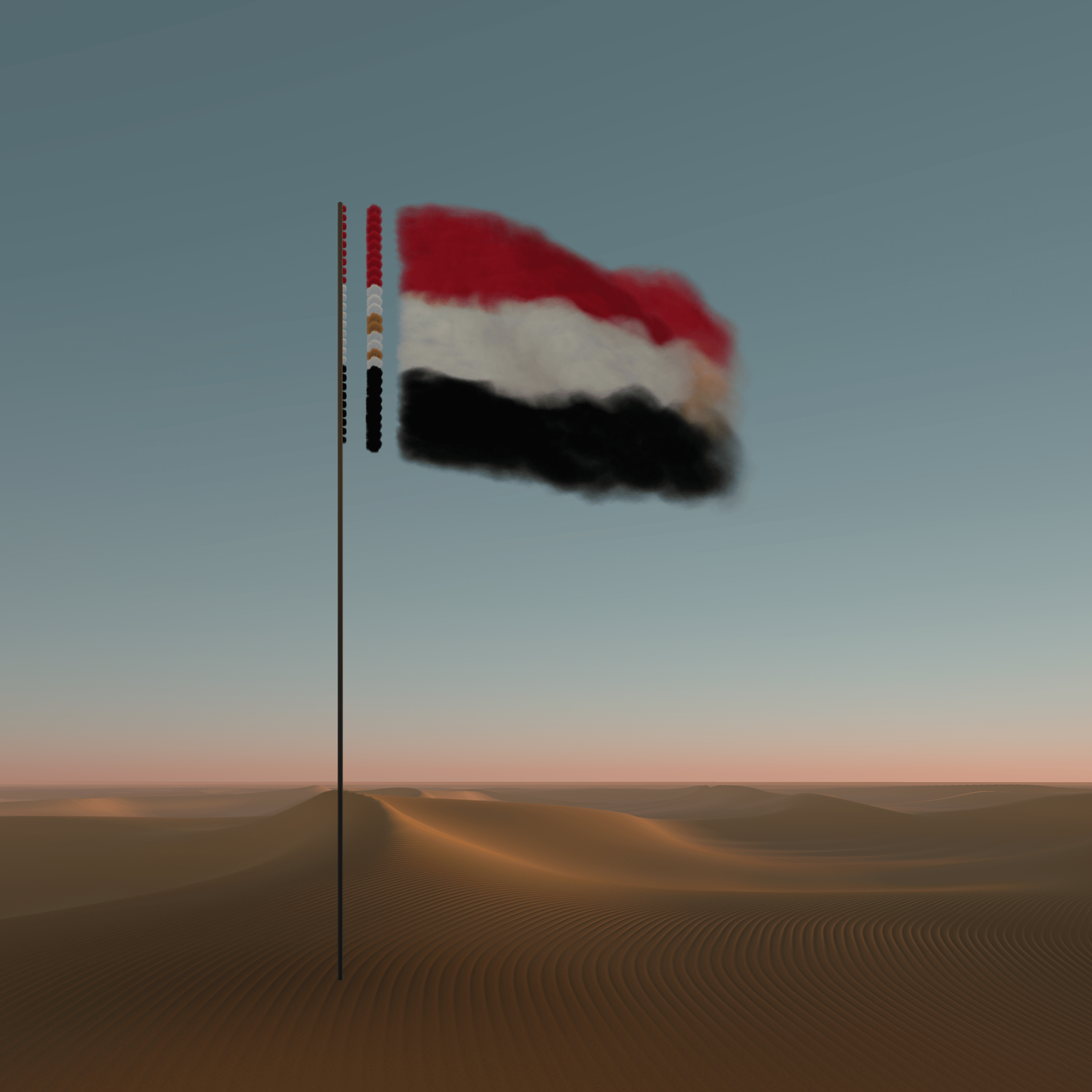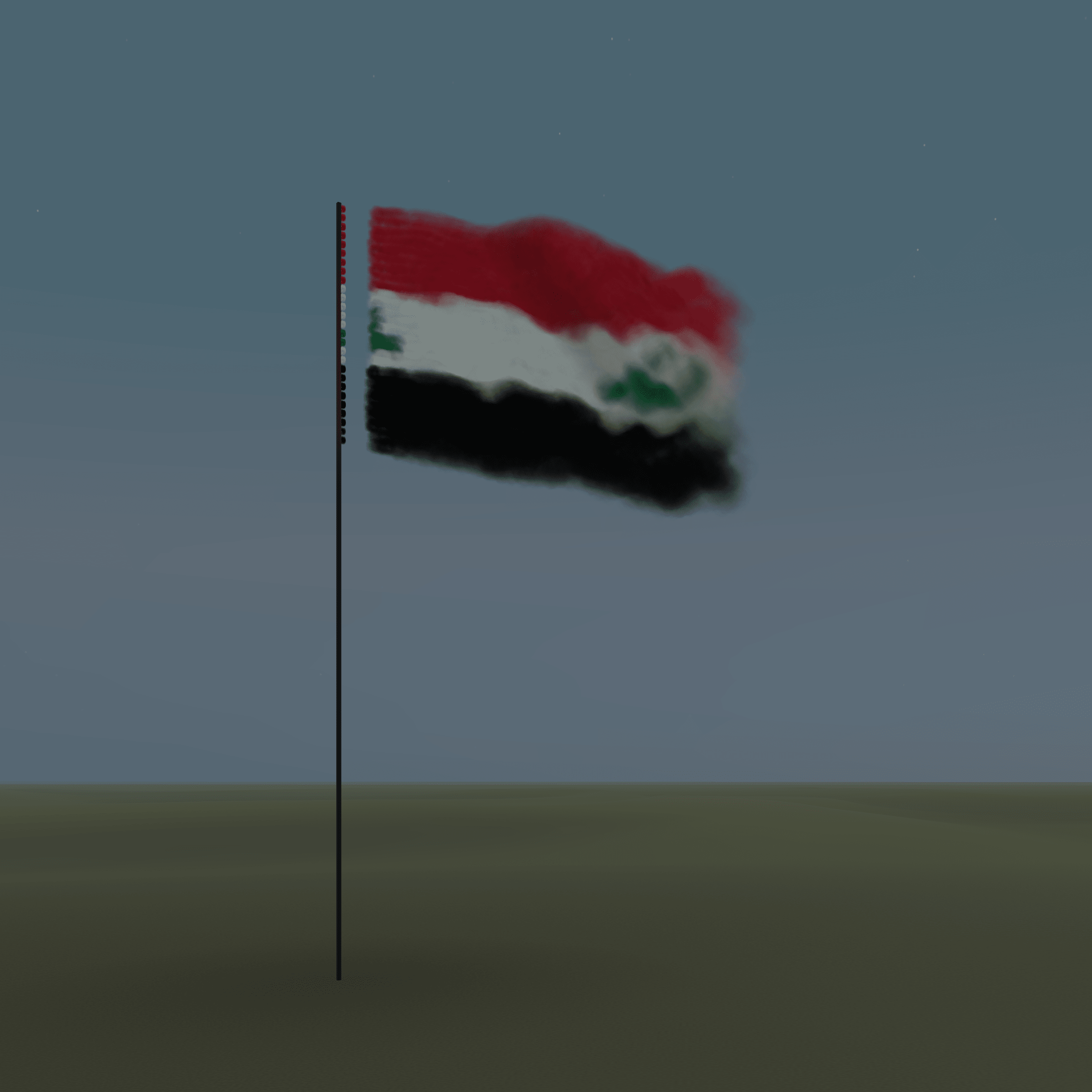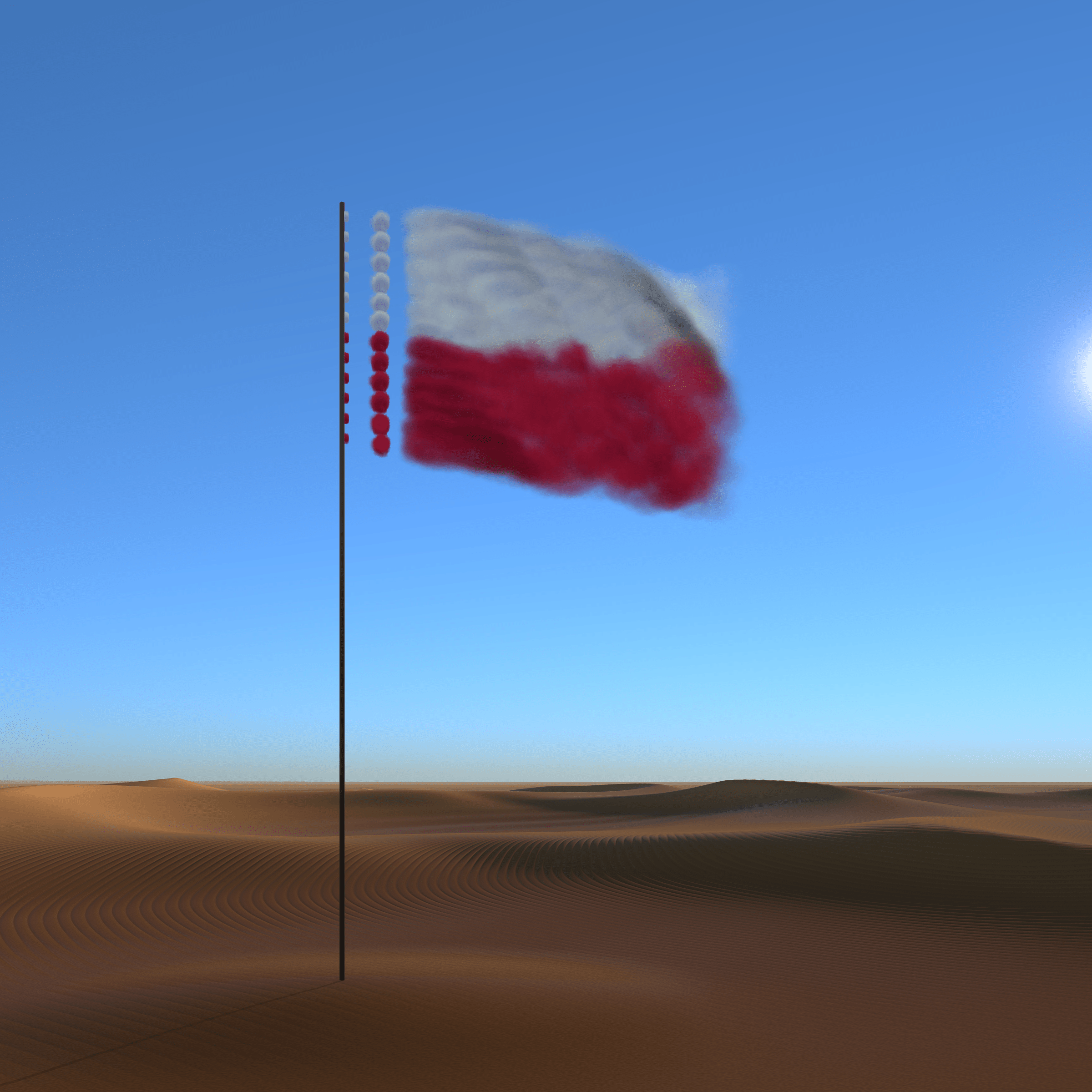 Art Blocks × Pace
World Flag
John Gerrard
Works
Recently listed
About World Flag
World Flag is a new artwork by John Gerrard featuring 195 national flags rendered in coloured virtual smoke. Each flag is sited in a fictitious future desert generated uniquely using code-based frequencies, shapes, colours, and skies. These data worlds are spatial and solar—viewers can look around the scene by dragging in its window. Dawn breaks and night falls accurately for the locale that each flag represents across day and year.
World Flag imagines a shared but bleak and deeply inequitable future in which ongoing governmental and legislative failures alongside environmental degradation an...
Past releases
Exponential Dutch auction on Jun 28, 2023 4:00 PM - 4:59 PM UTC
195 works released
About the artist
John Gerrard
b. 1974 North Tipperary, Ireland
John Gerrard is an Irish artist best known for his sculptures, which typically take the form of digital simulations displayed using Real-time computer graphics. Gerrard's work probes the complexities of contemporary power and energy systems, highlighting the twentieth century's significant advancements and the of...
Learn more