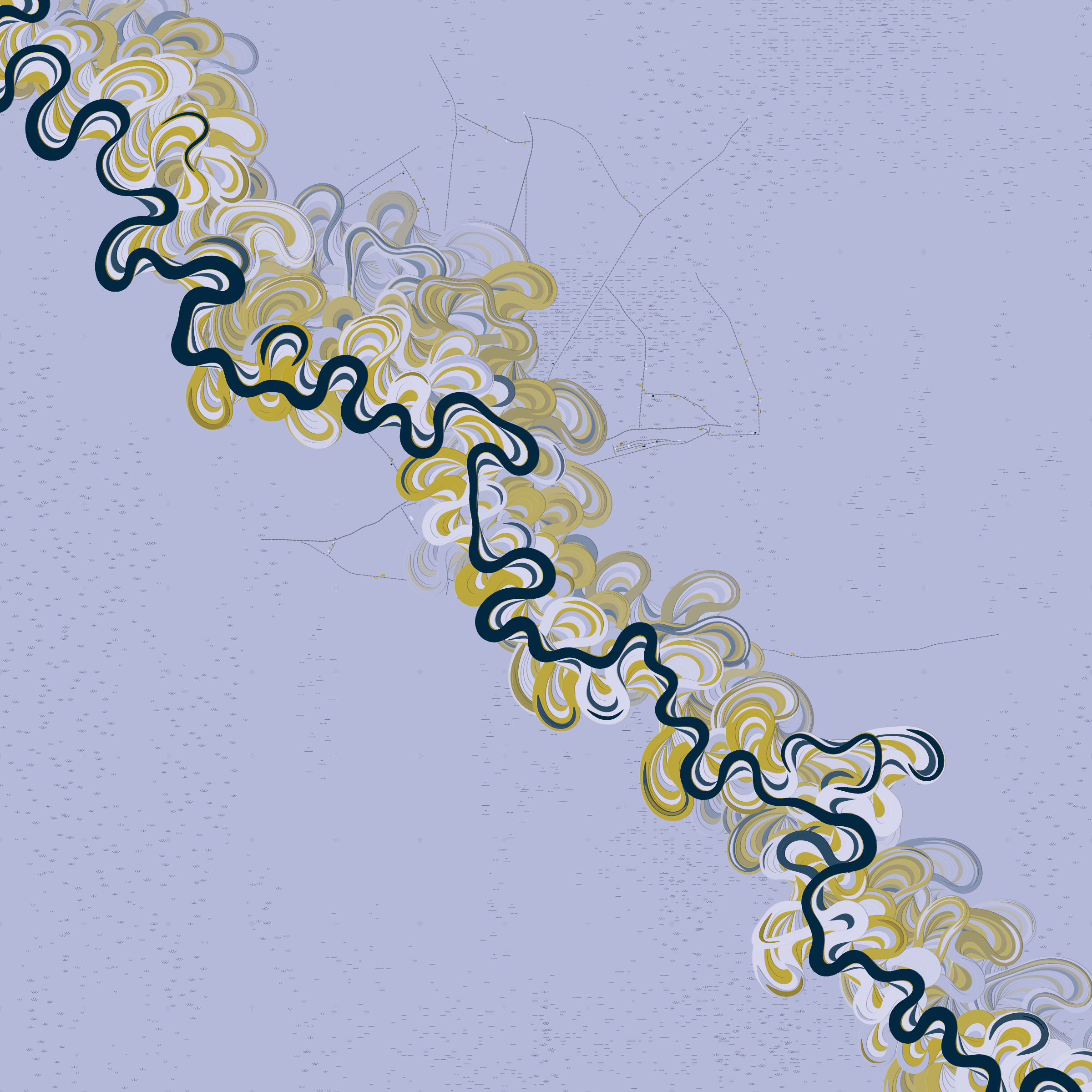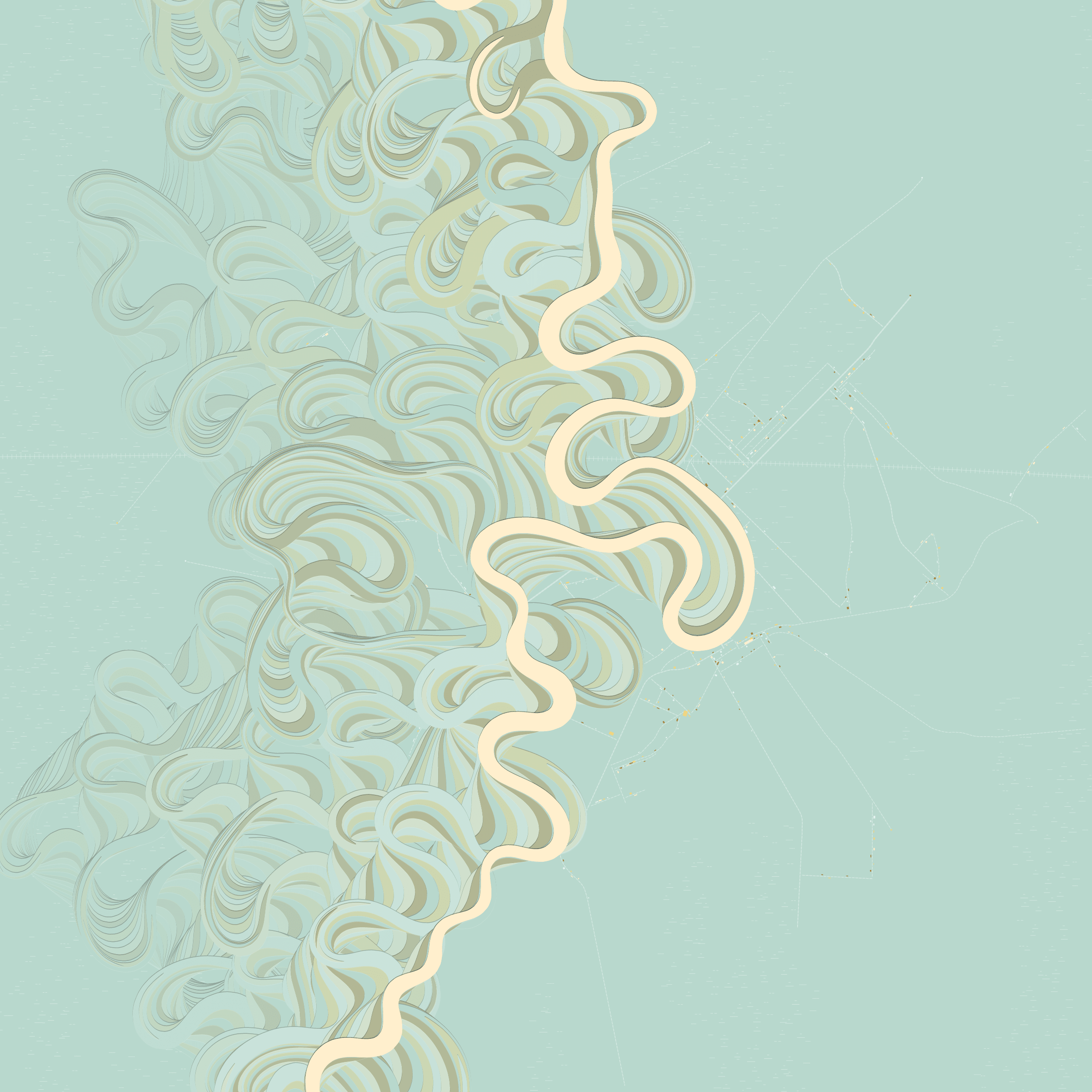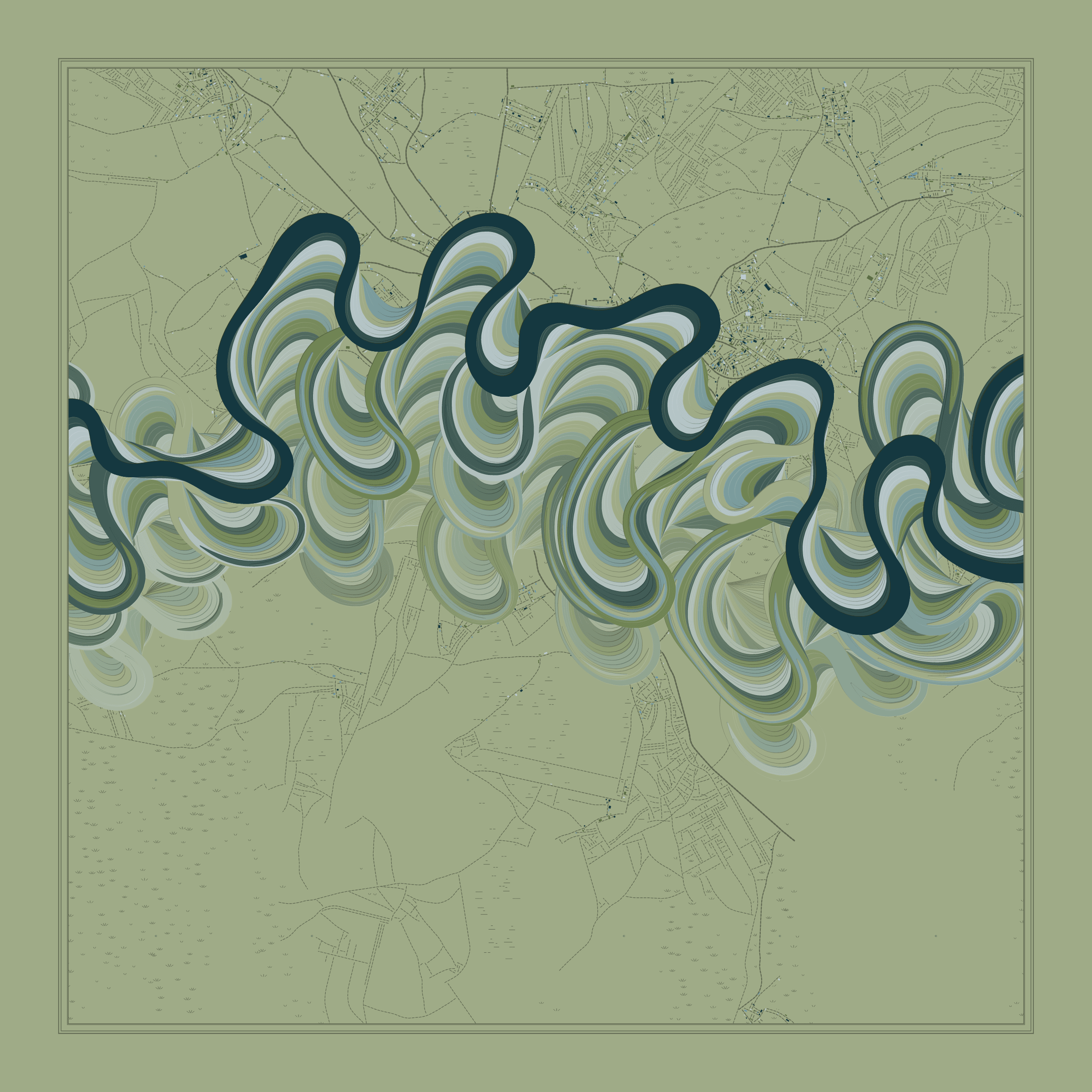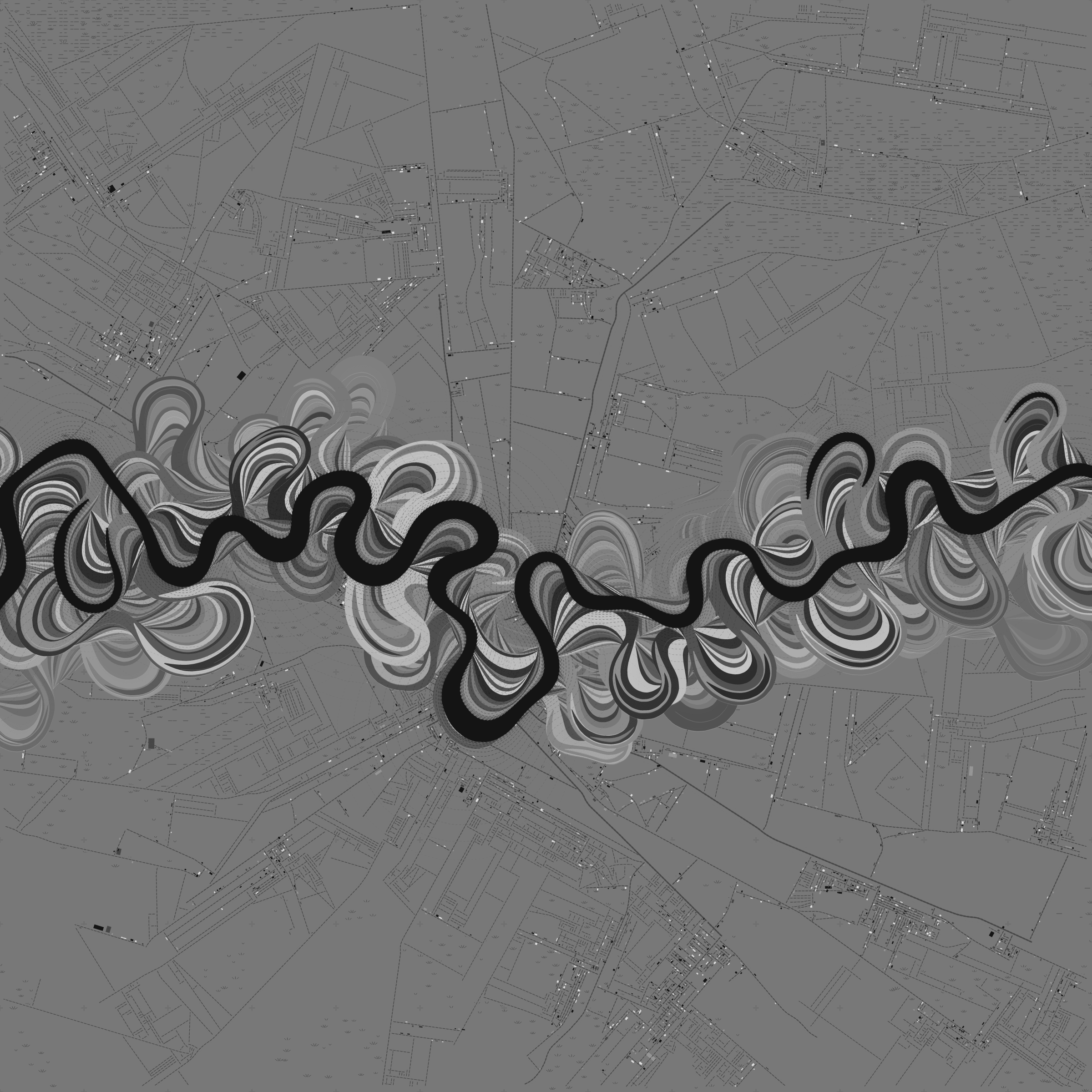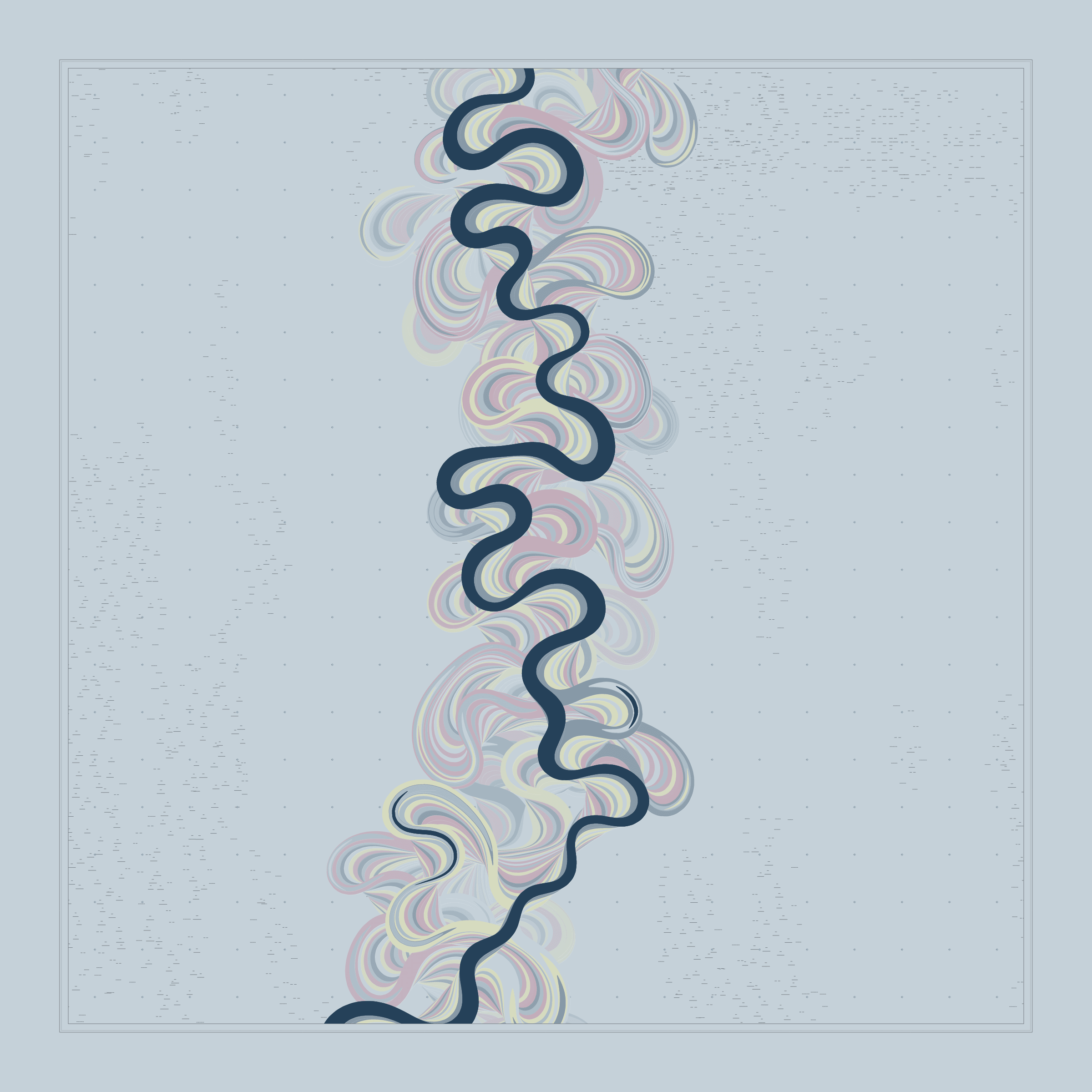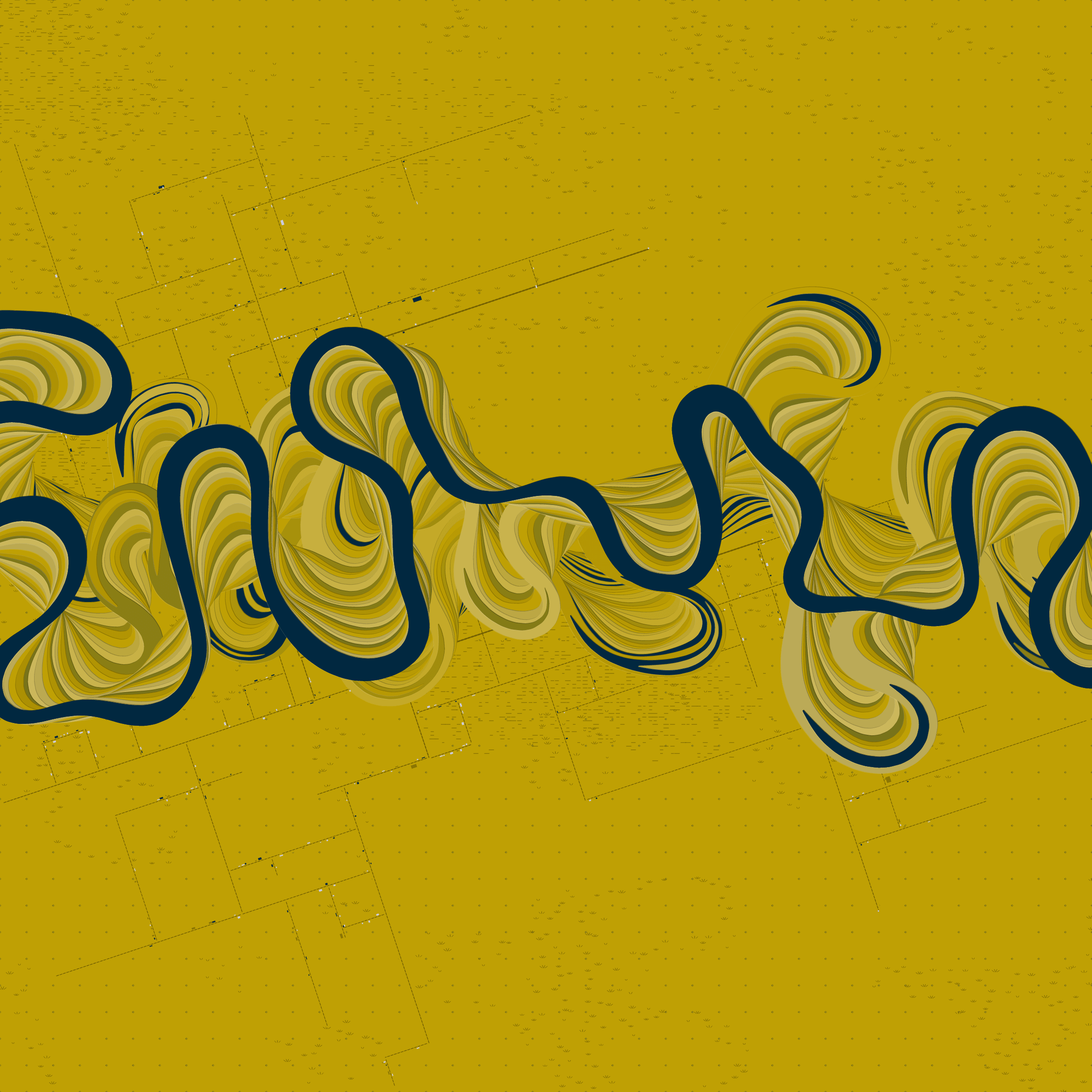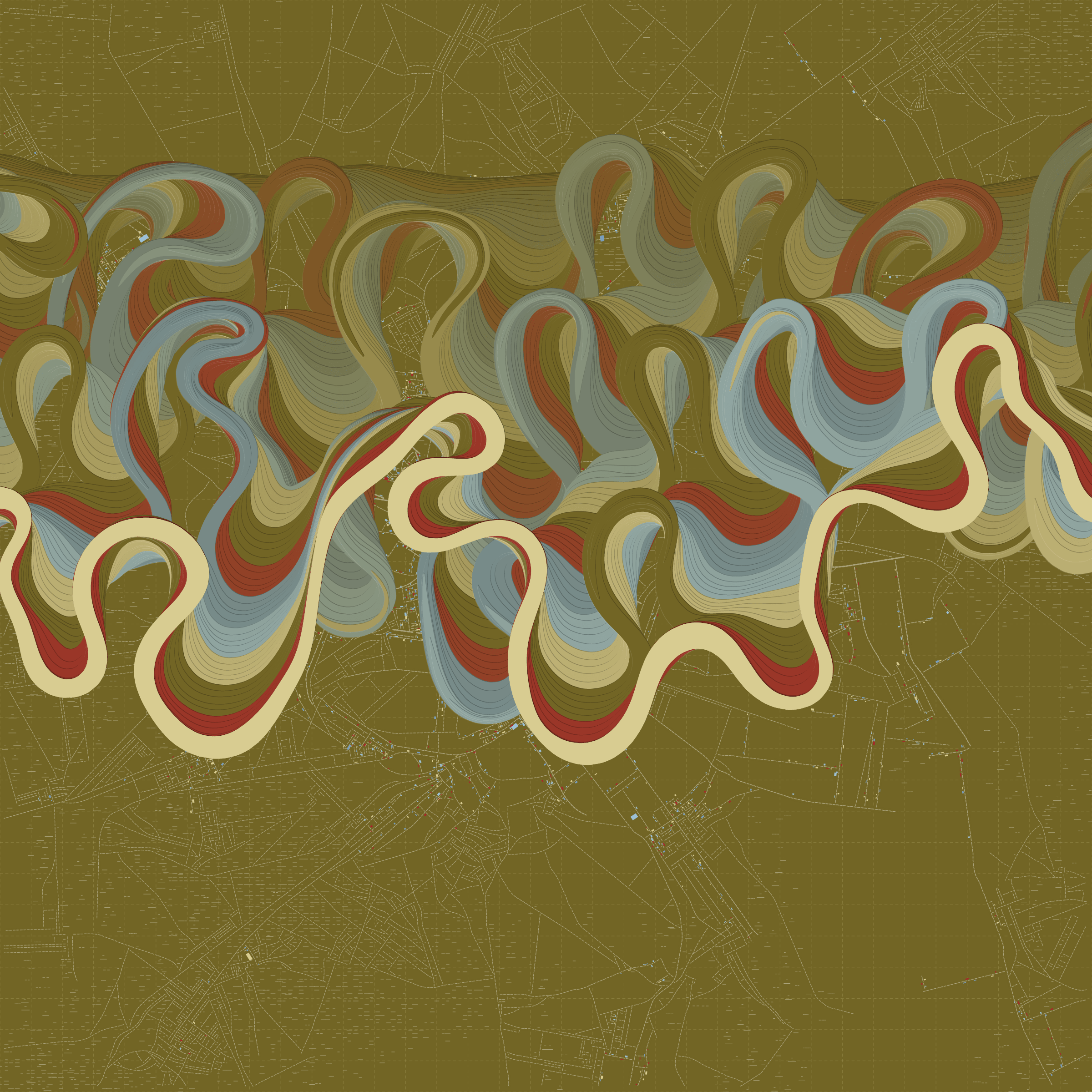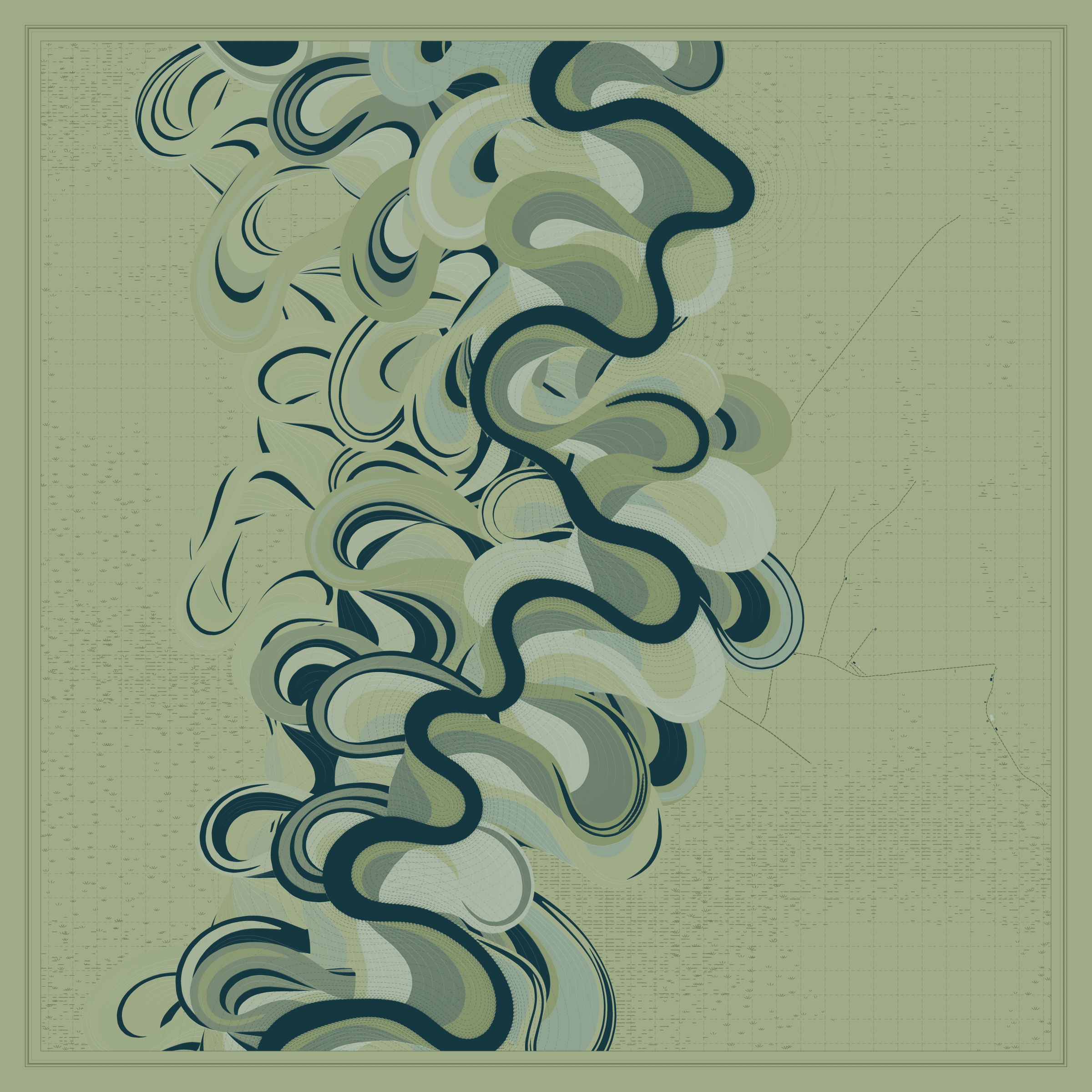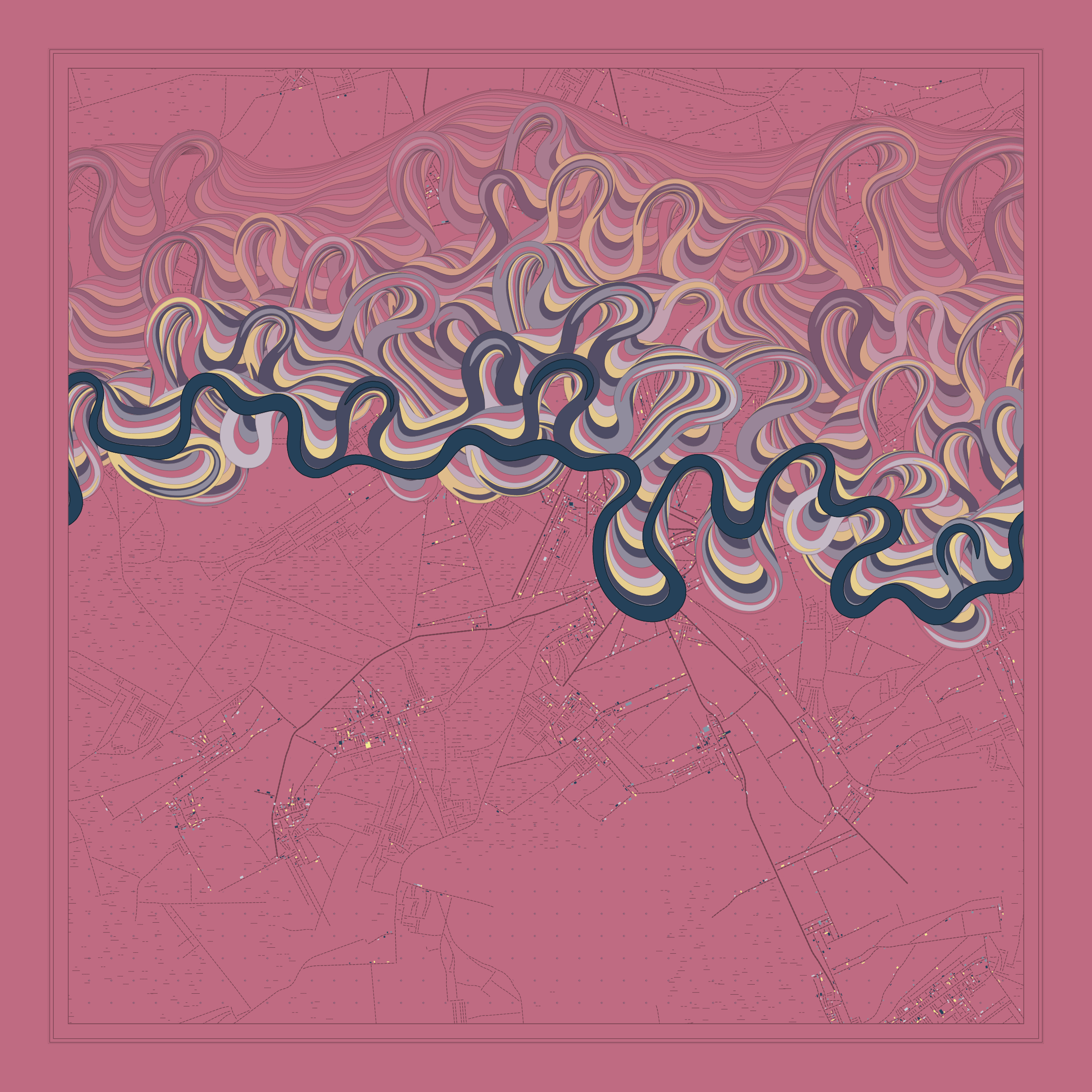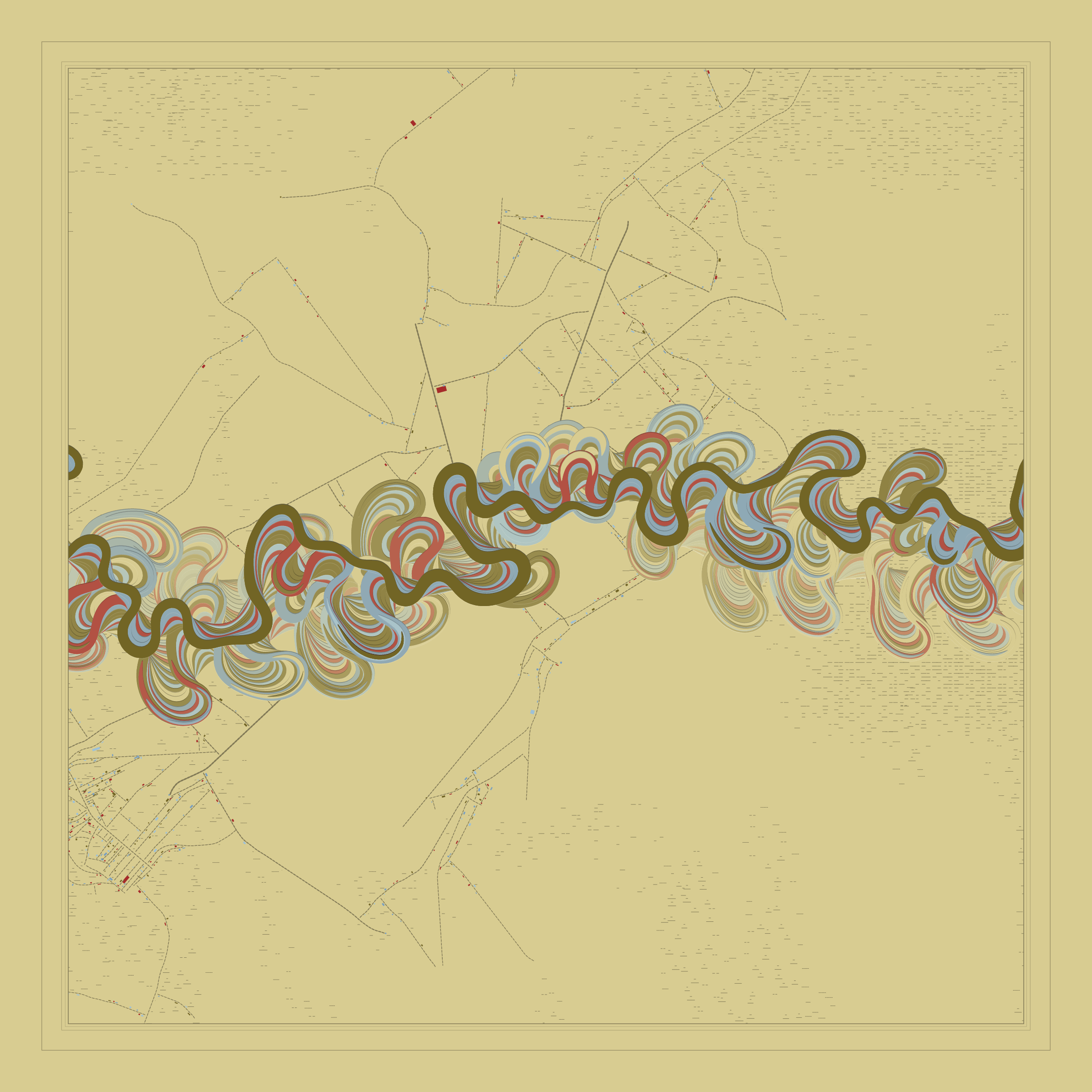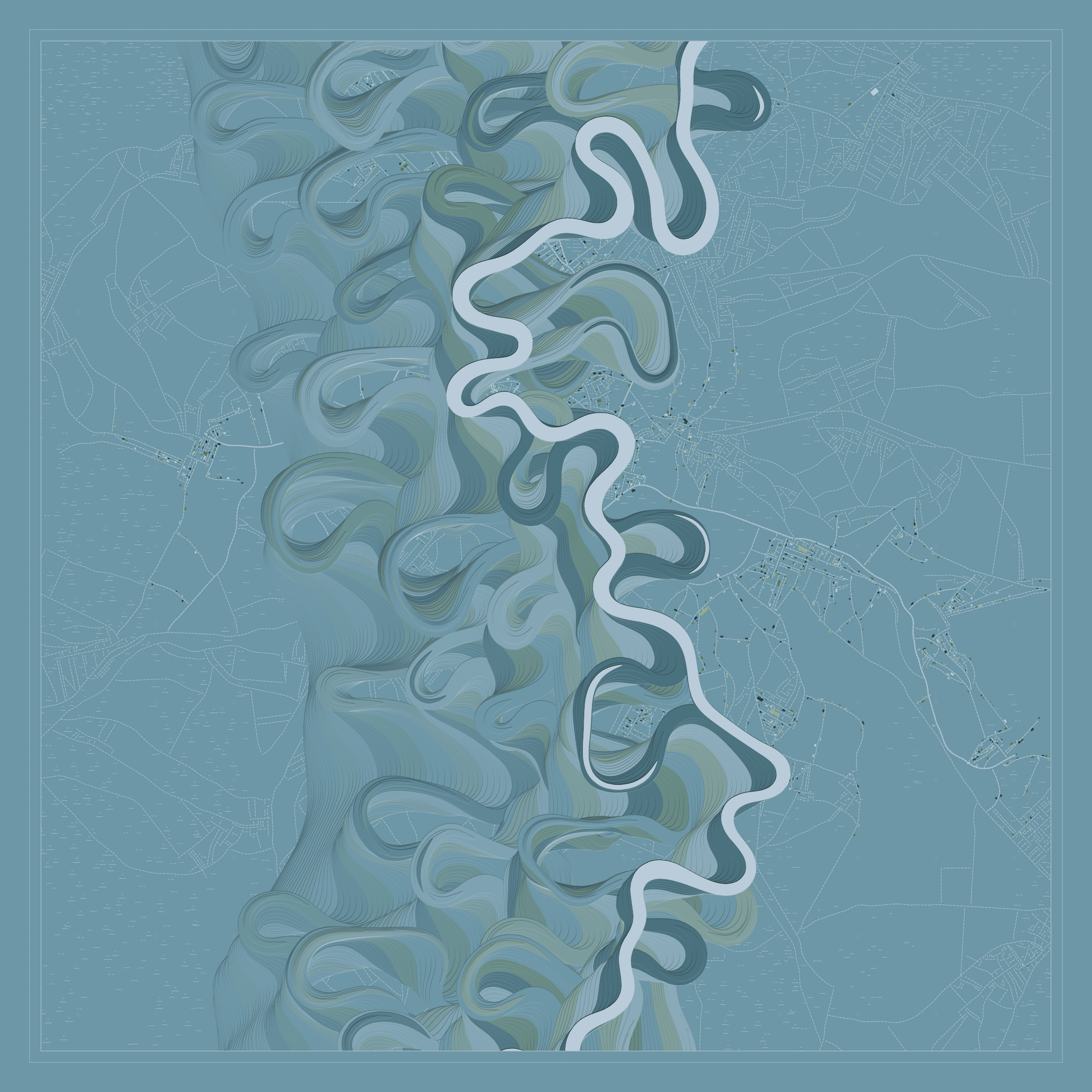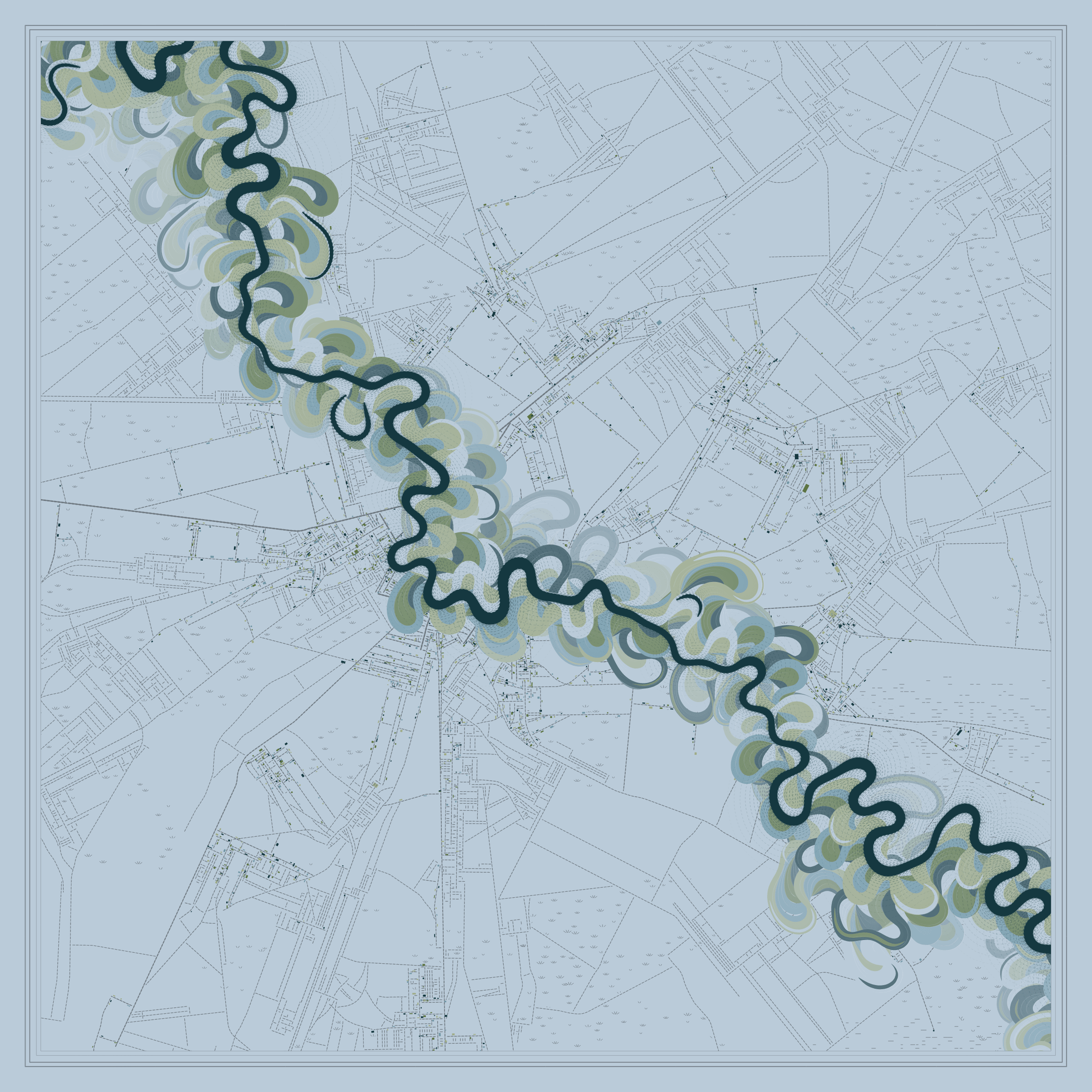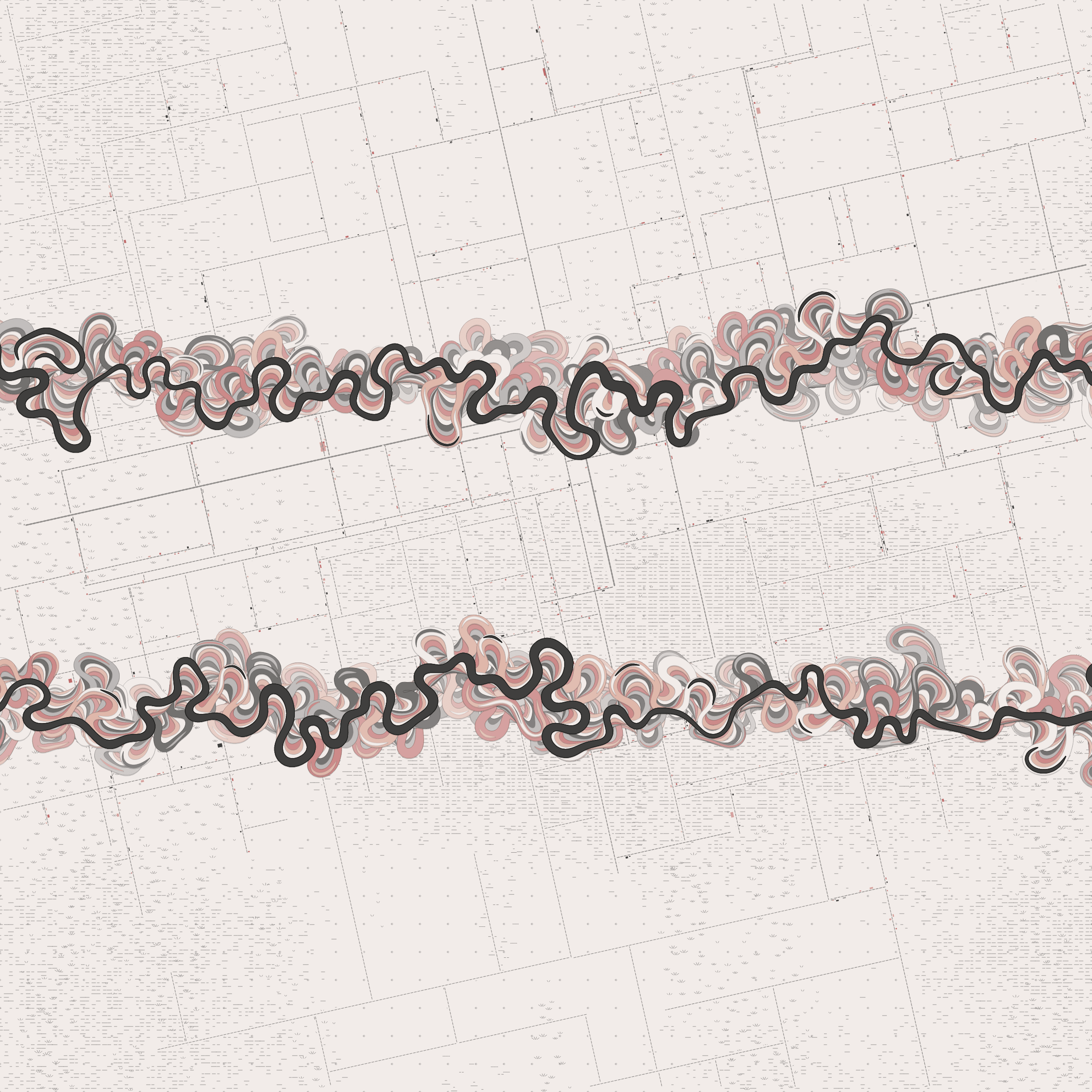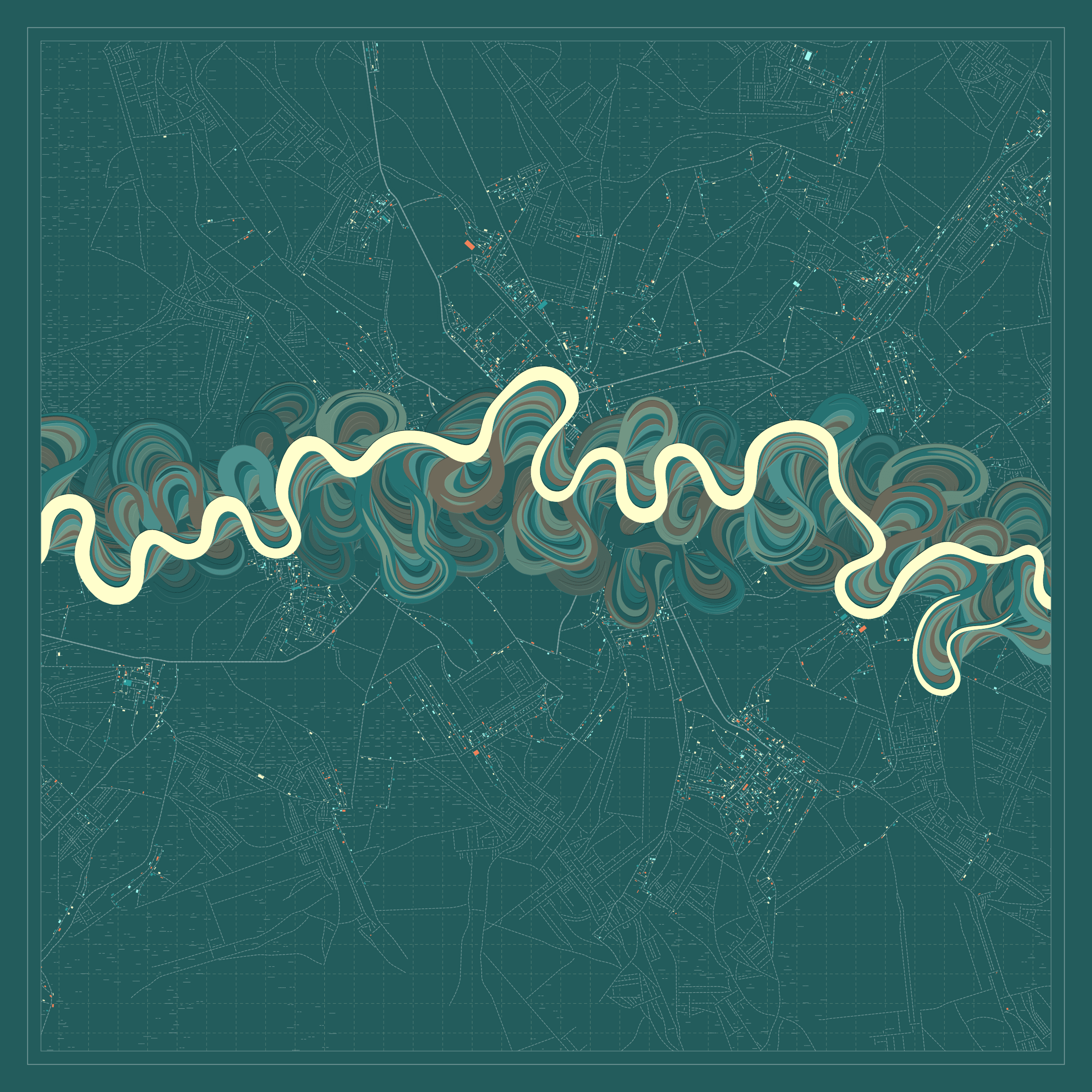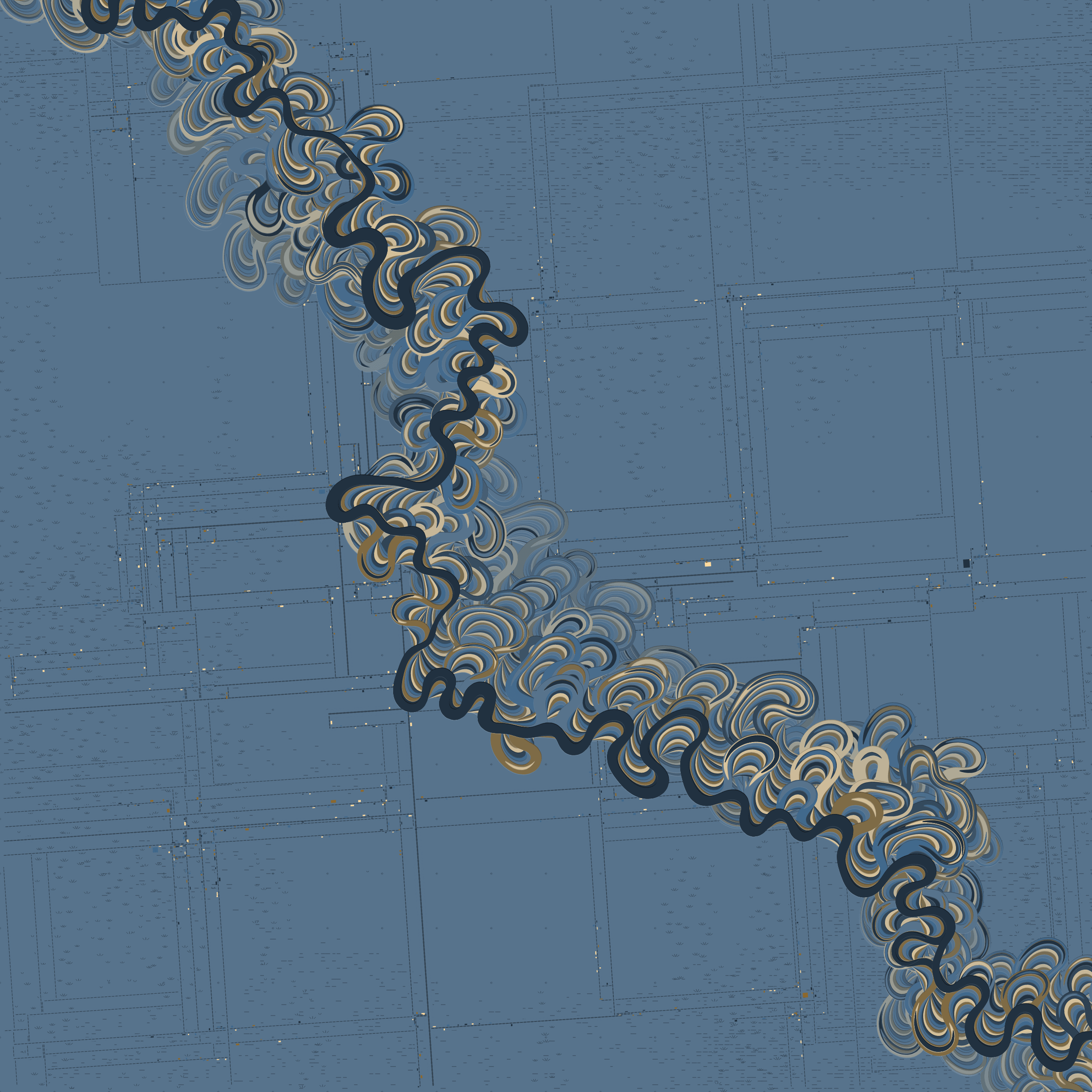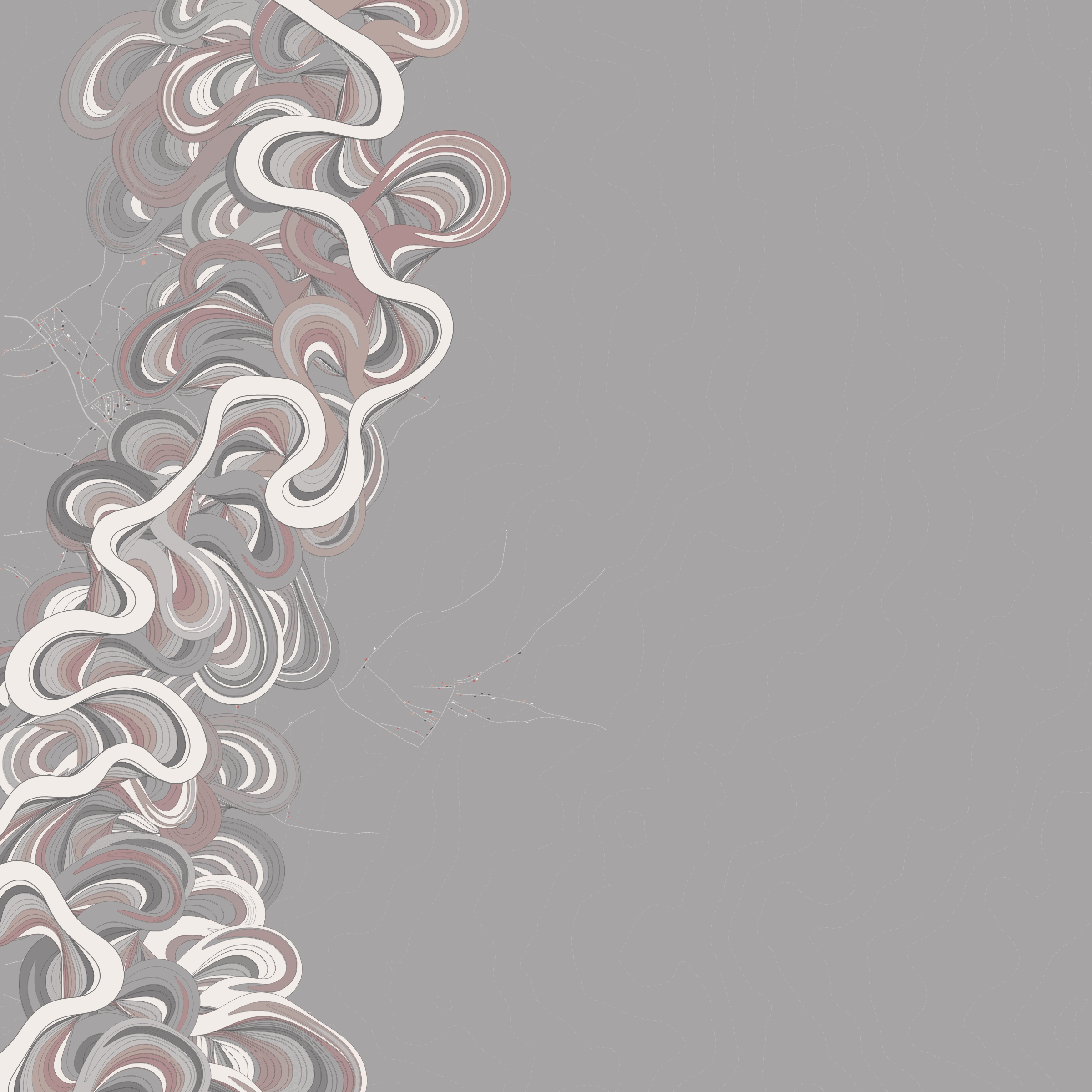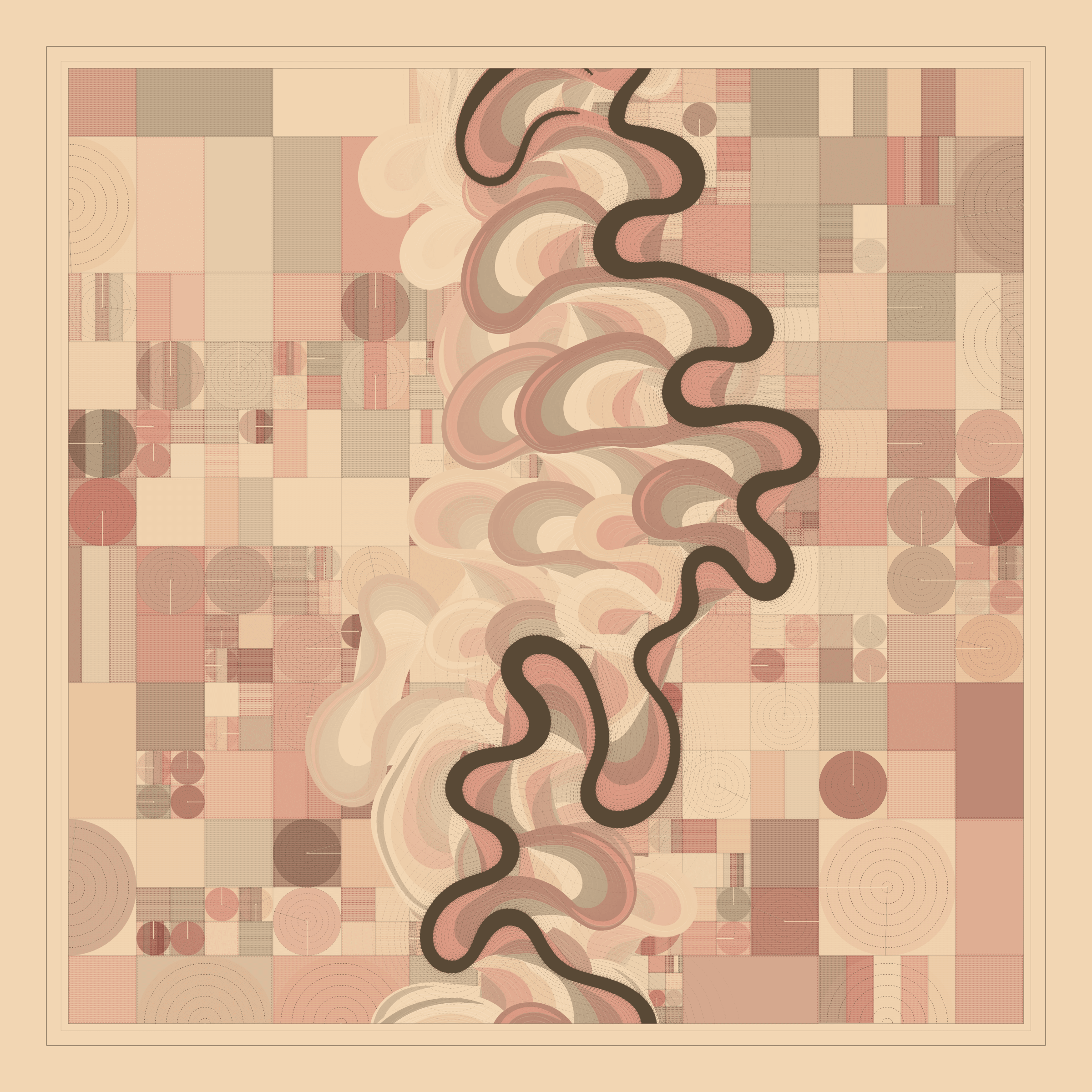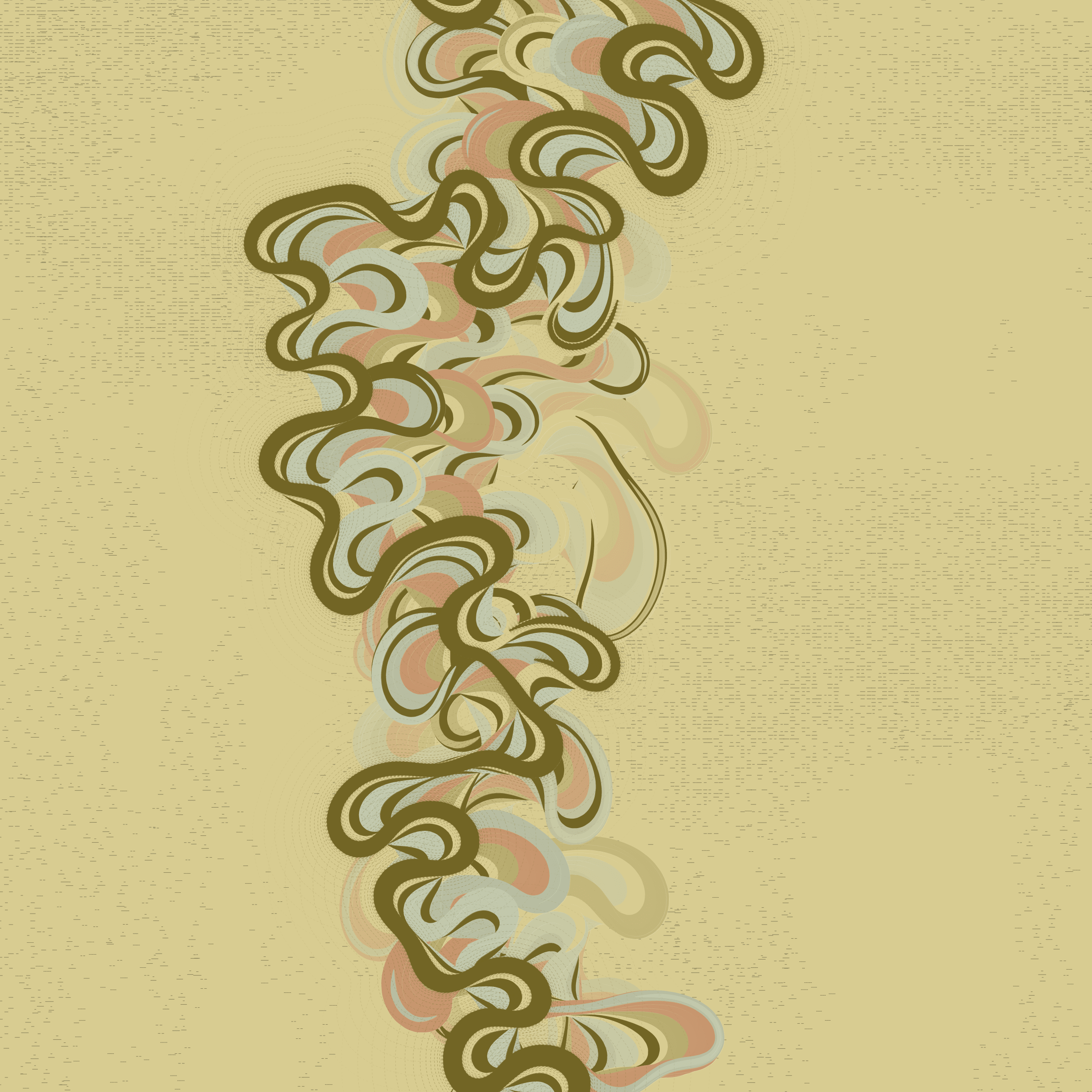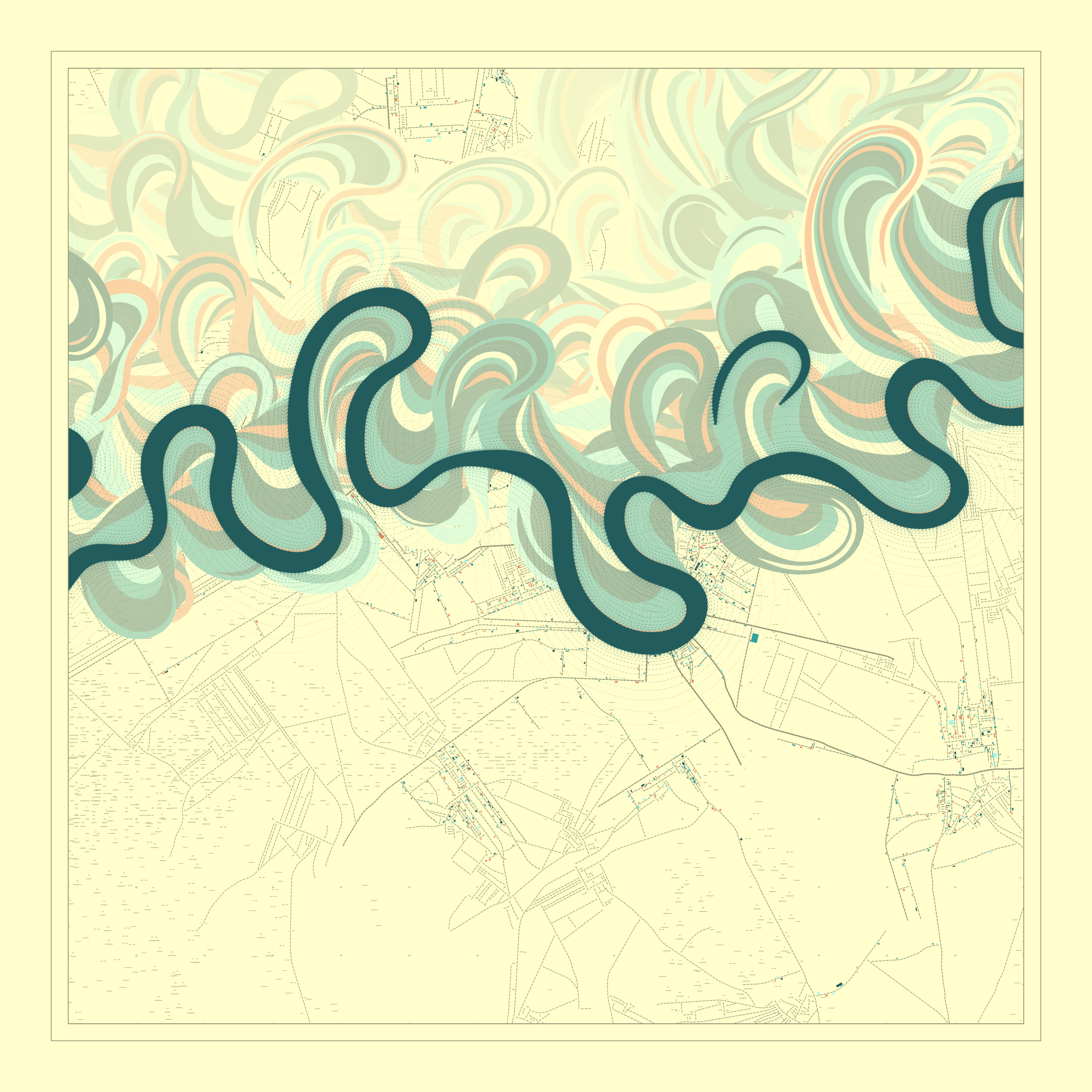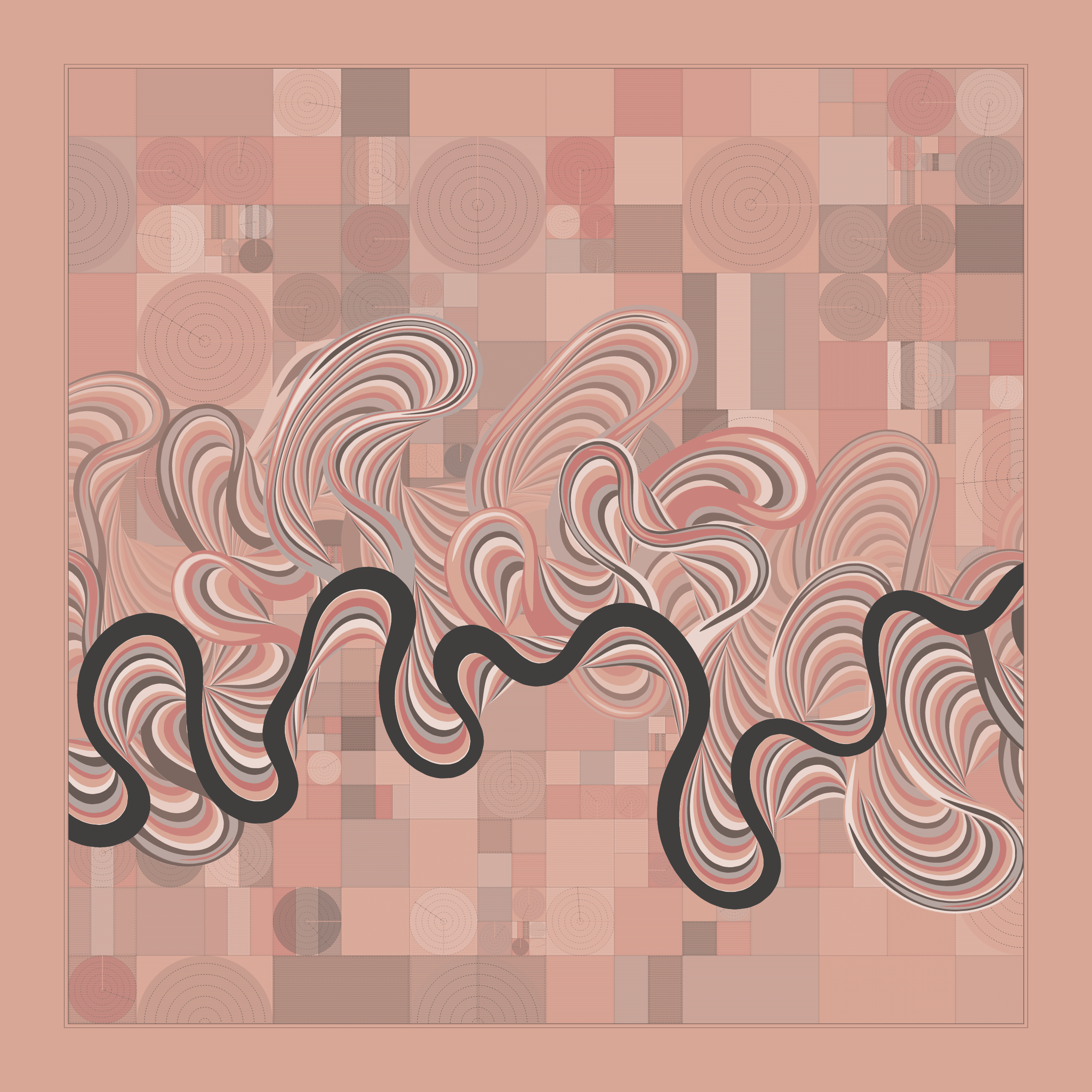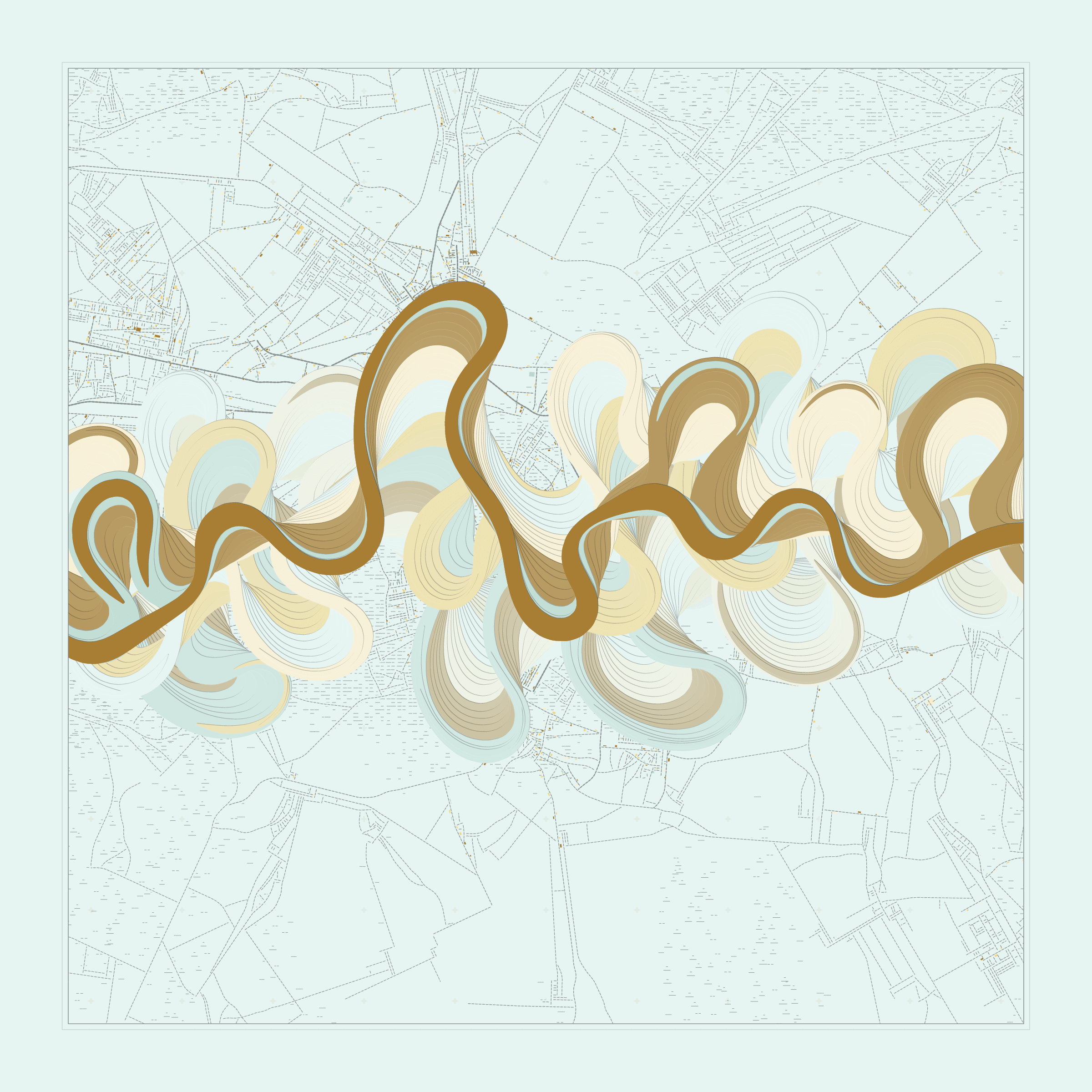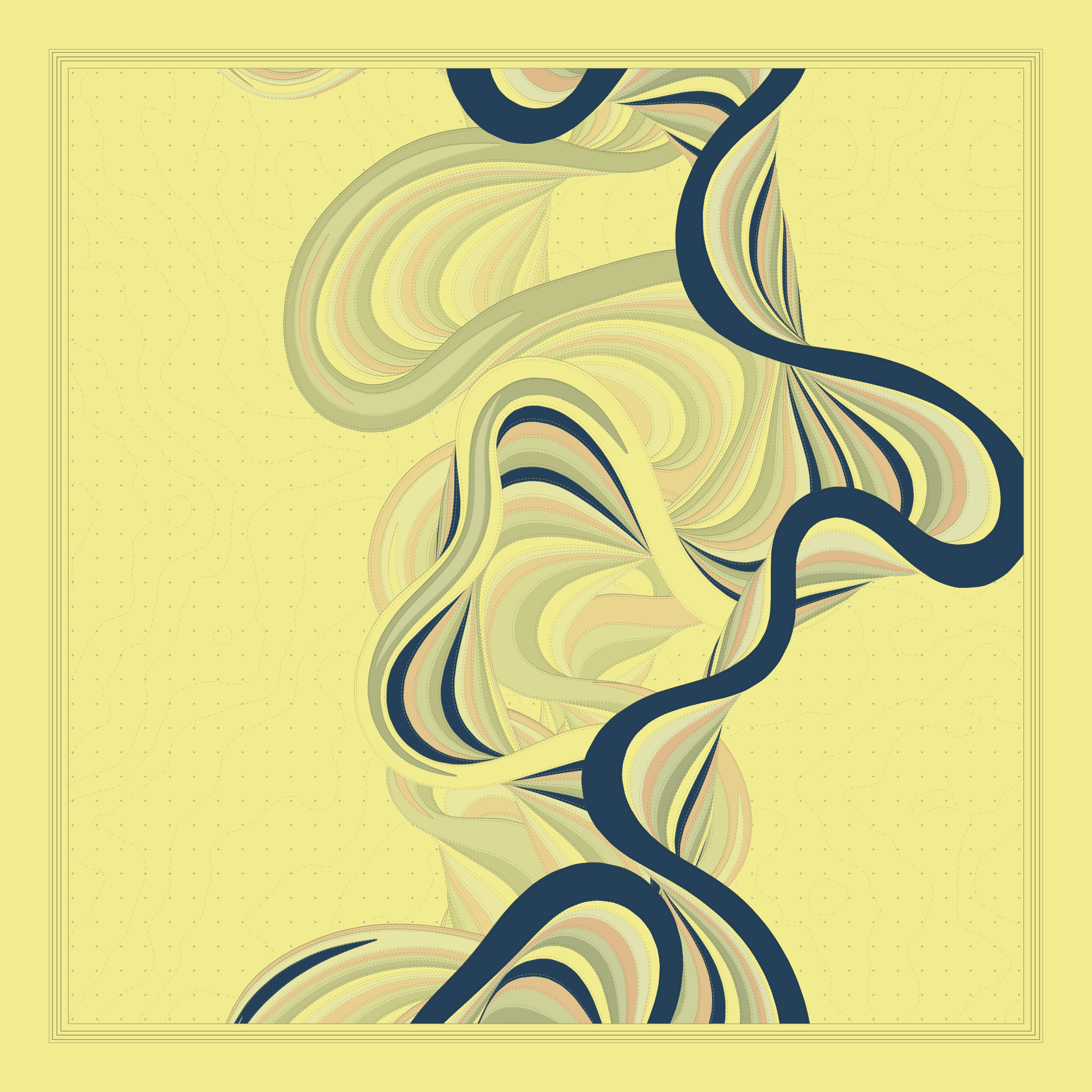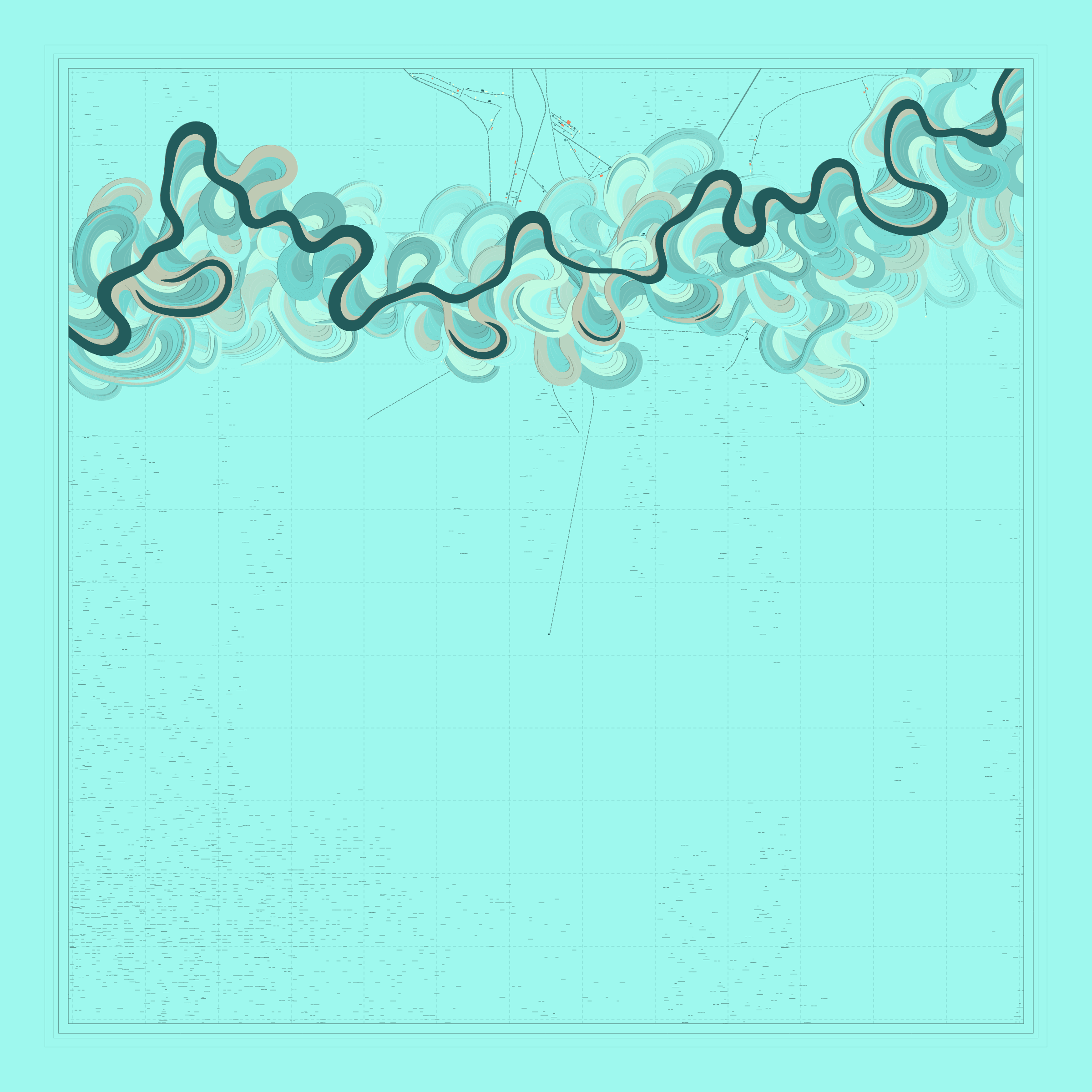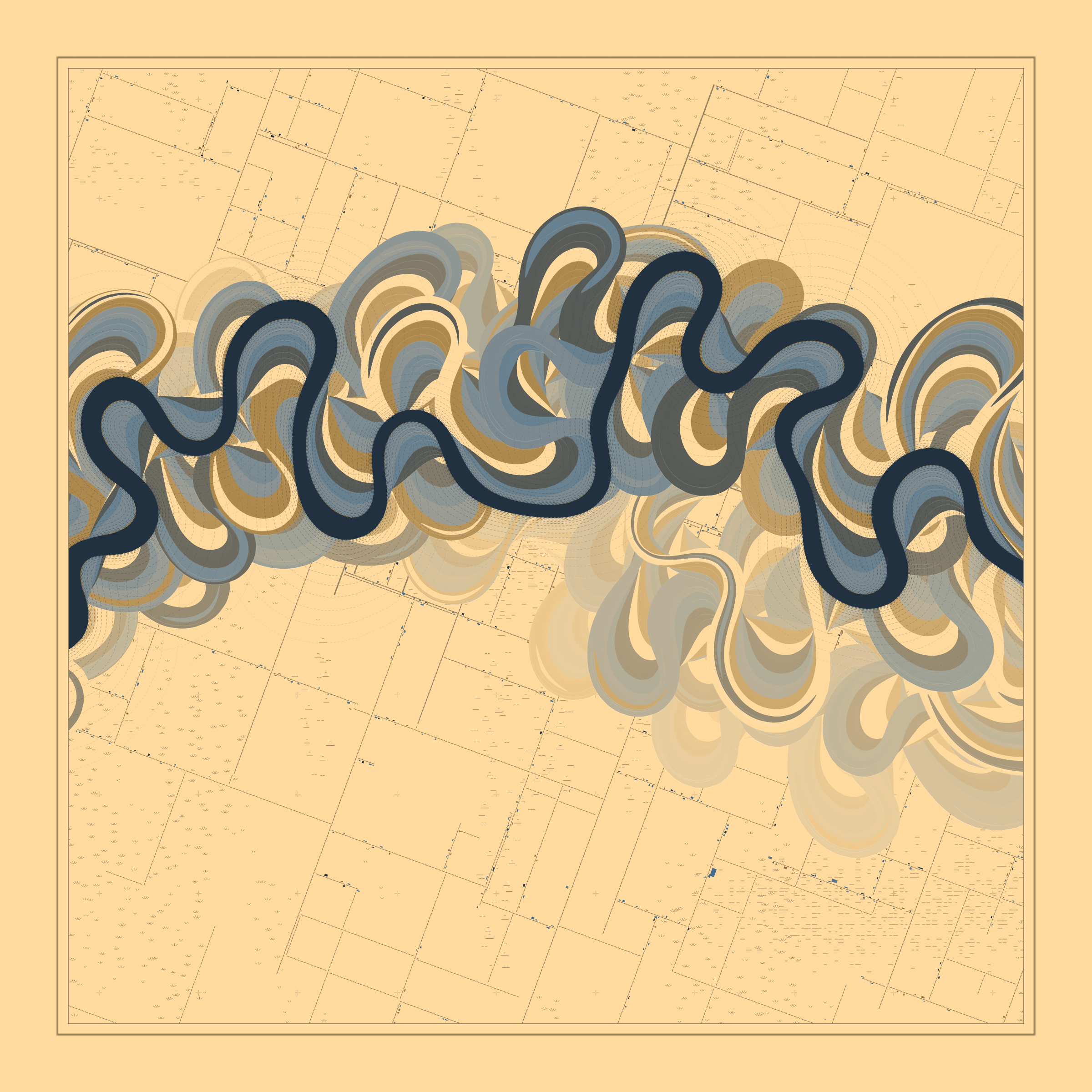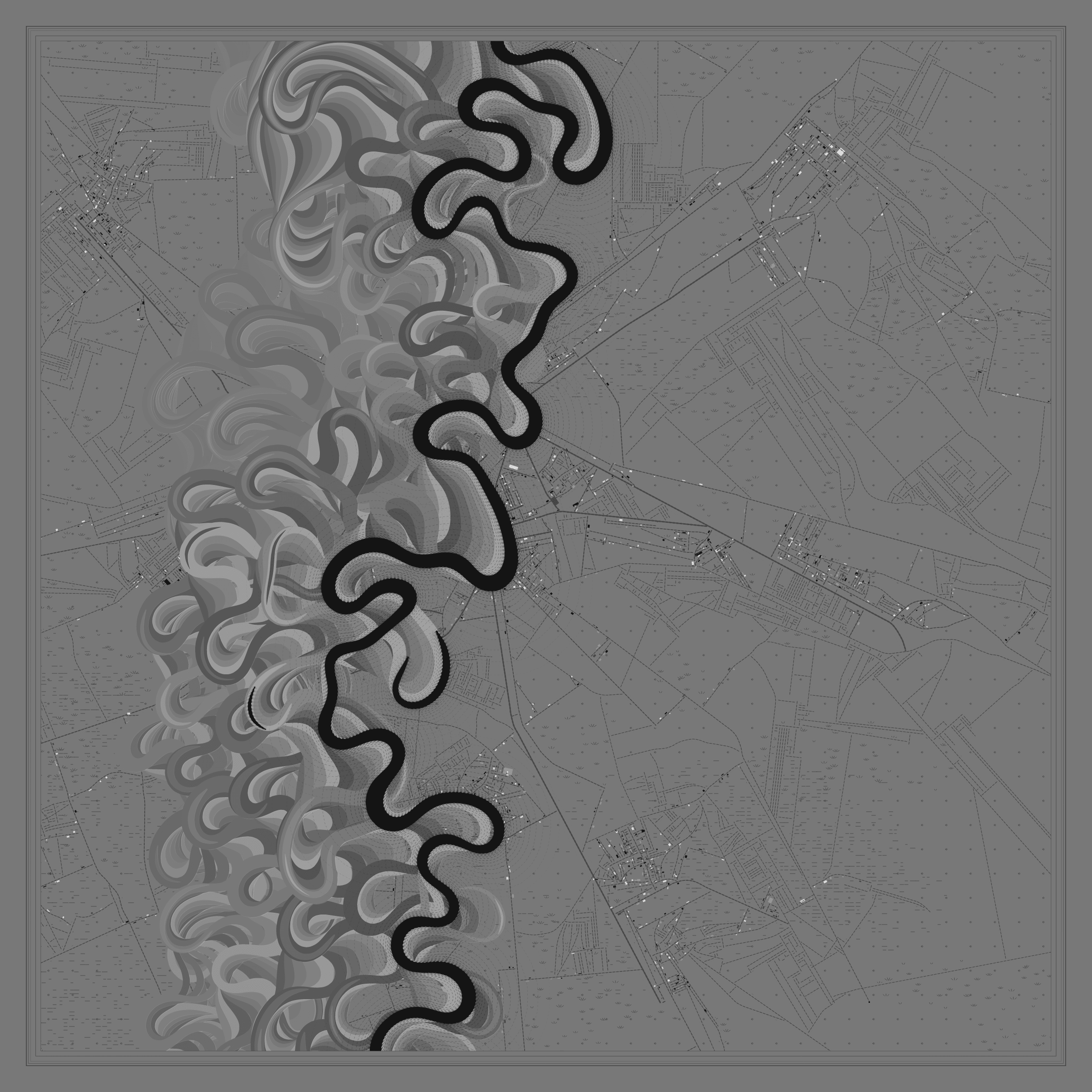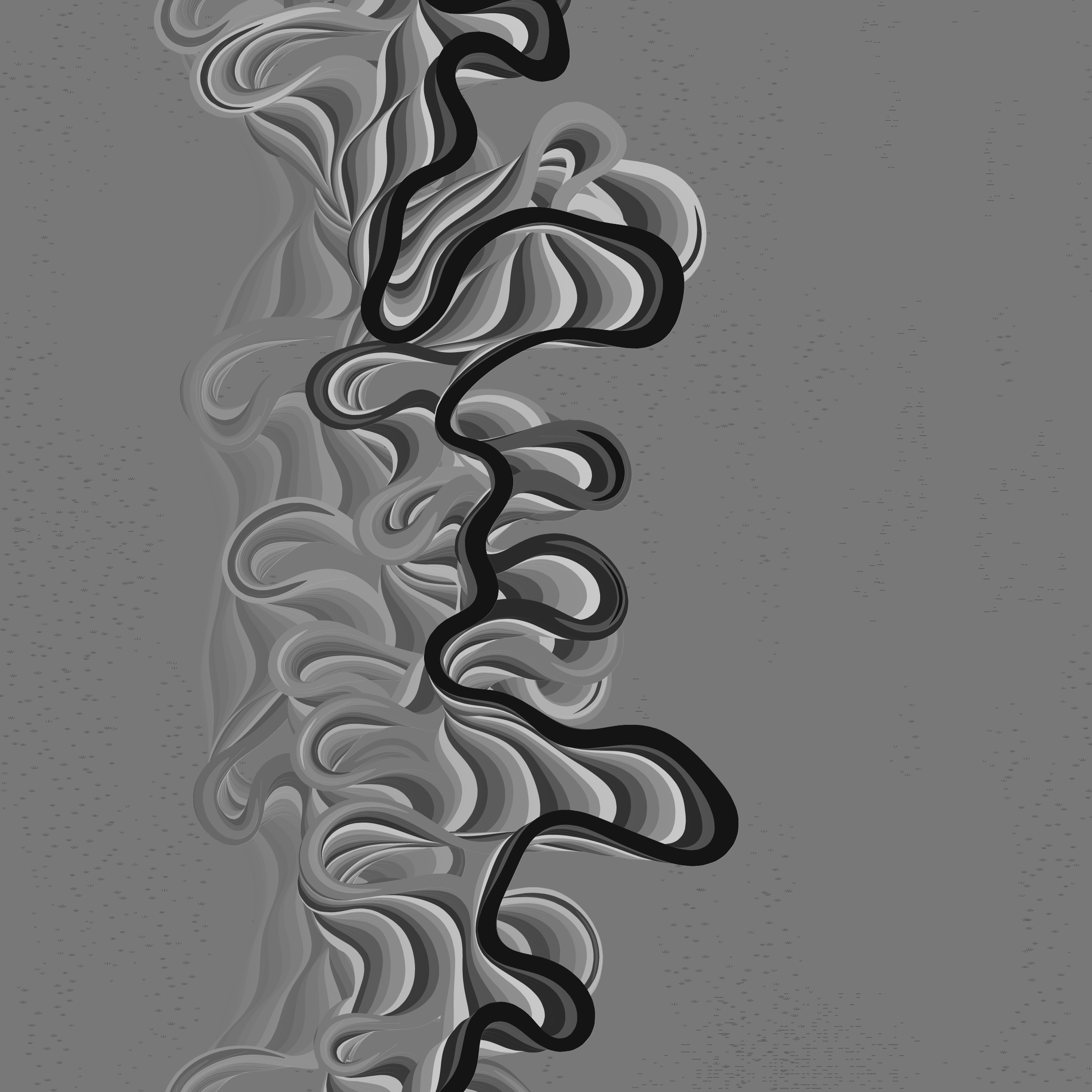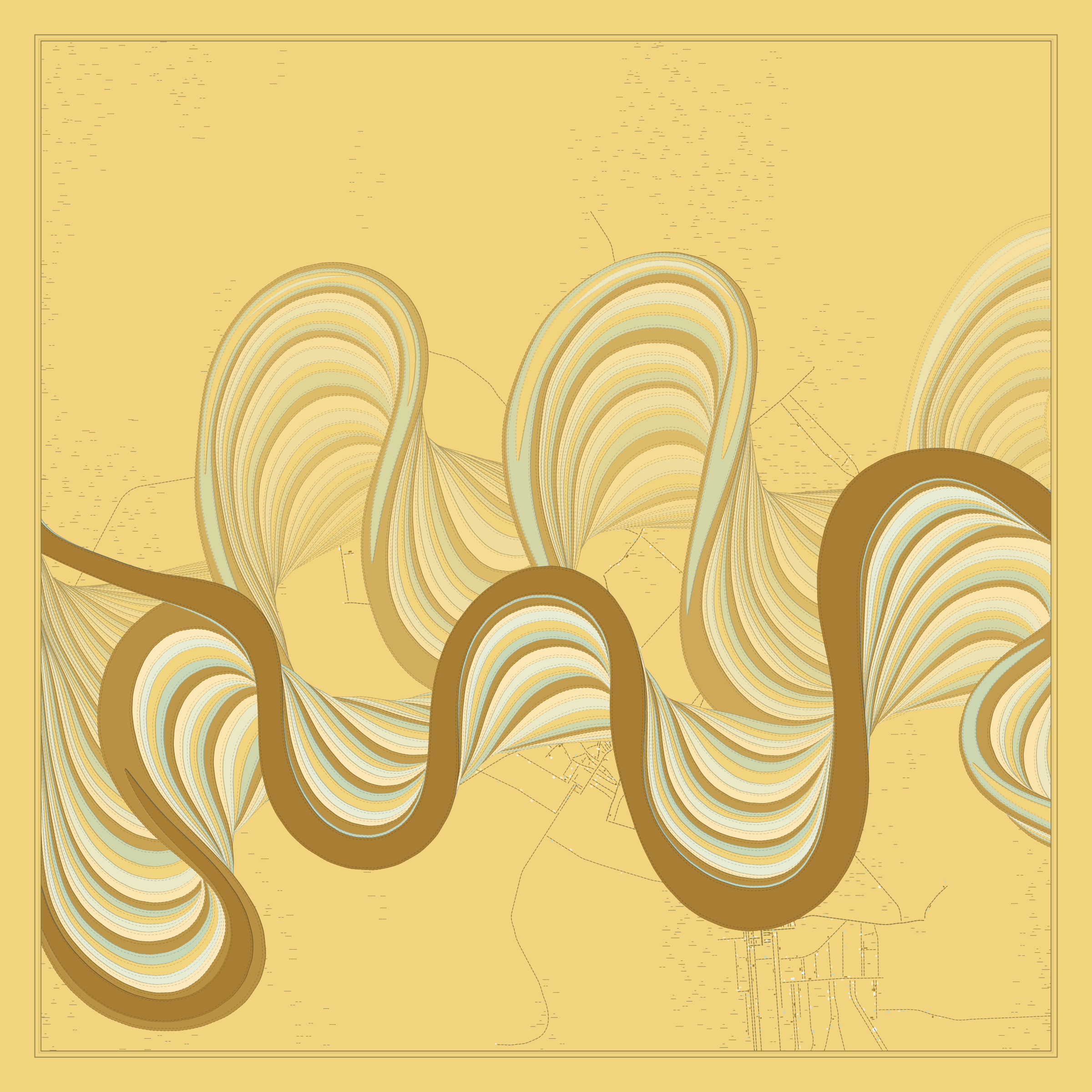 Ancient Courses of Fictional Rivers #0
Art Blocks Curated
Ancient Courses of Fictional Rivers
Robert Hodgin
Works
Recently listed
About Ancient Courses of Fictional Rivers
Ancient Courses is a generative experience that explores the aesthetics of meandering rivers and the settlements that form on their banks. The design is graphic and cartographic with bold color palettes rendered against map iconography and line sensibility. From the river banks, roads stretch across the landscape: sometimes a single access road, other times sprawling towns. The river meandering is simulated via a custom algorithm which closely models the real world process.
Press 'r' to reset the simulation. Press 's' to save an image to disk. Press 'h' to re-run the simulation at print res. ...
Past releases
Released on Mar 29, 2022 5:00 PM UTC
1000 works released
About the artist
Robert Hodgin
Lives and works in Brooklyn, NY
Robert Hodgin is a Brooklyn-based artist who has been working in digital art for over two decades. He is a co-founder of Rare Volume, a design and technology studio that specializes in creating interactive installations, motion graphics, and immersive experiences. Robert's work is characterized by an attempt to bl...
Learn more