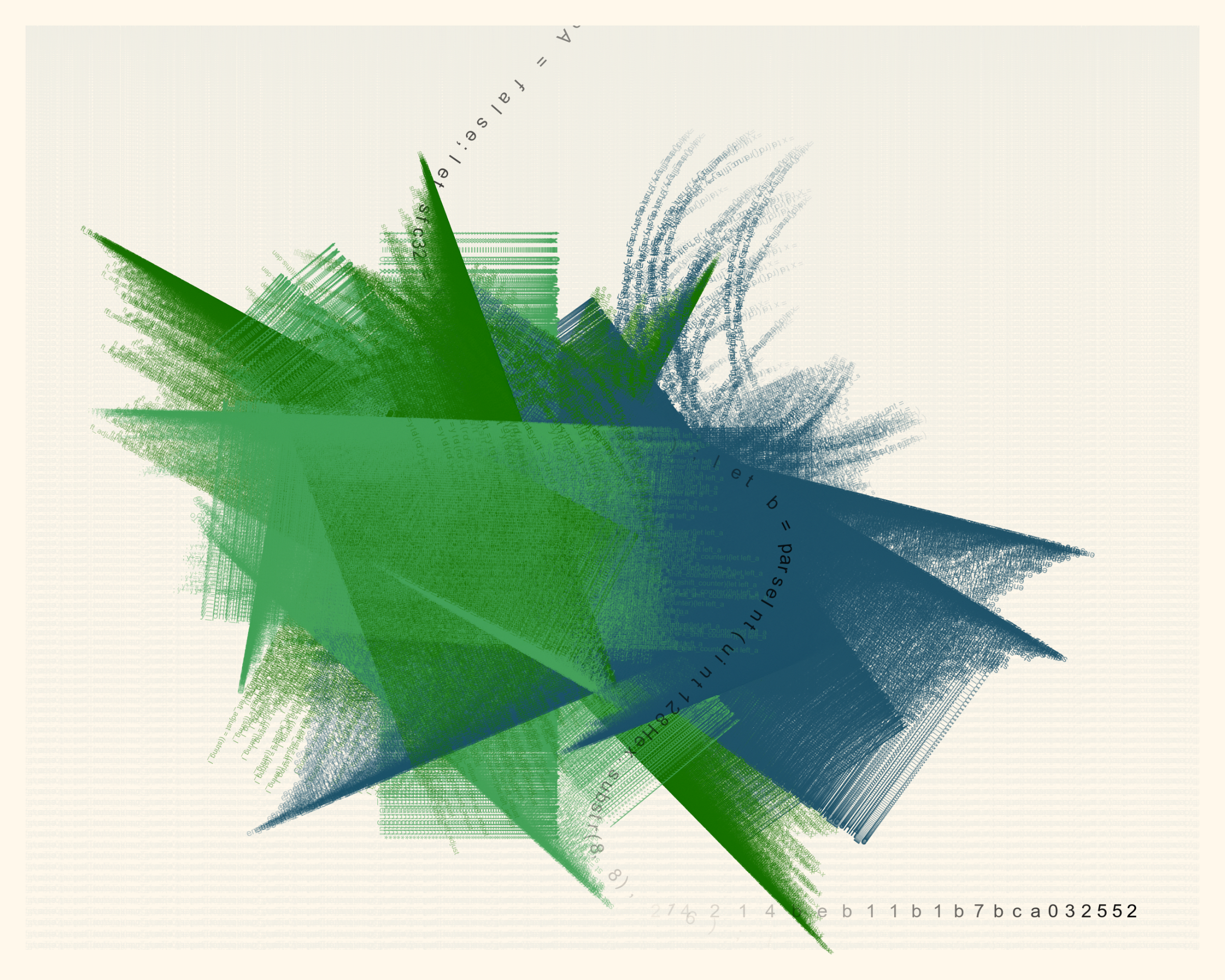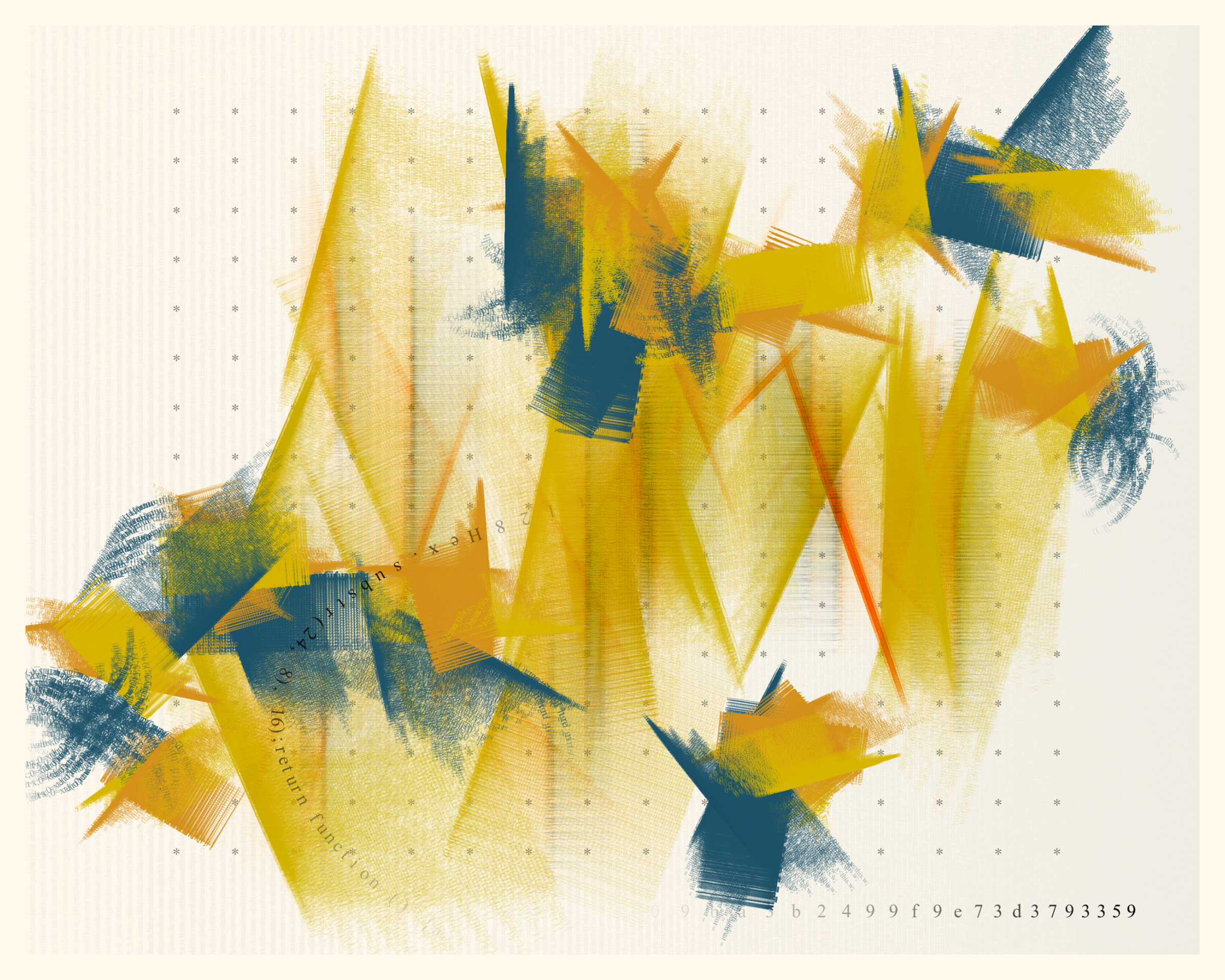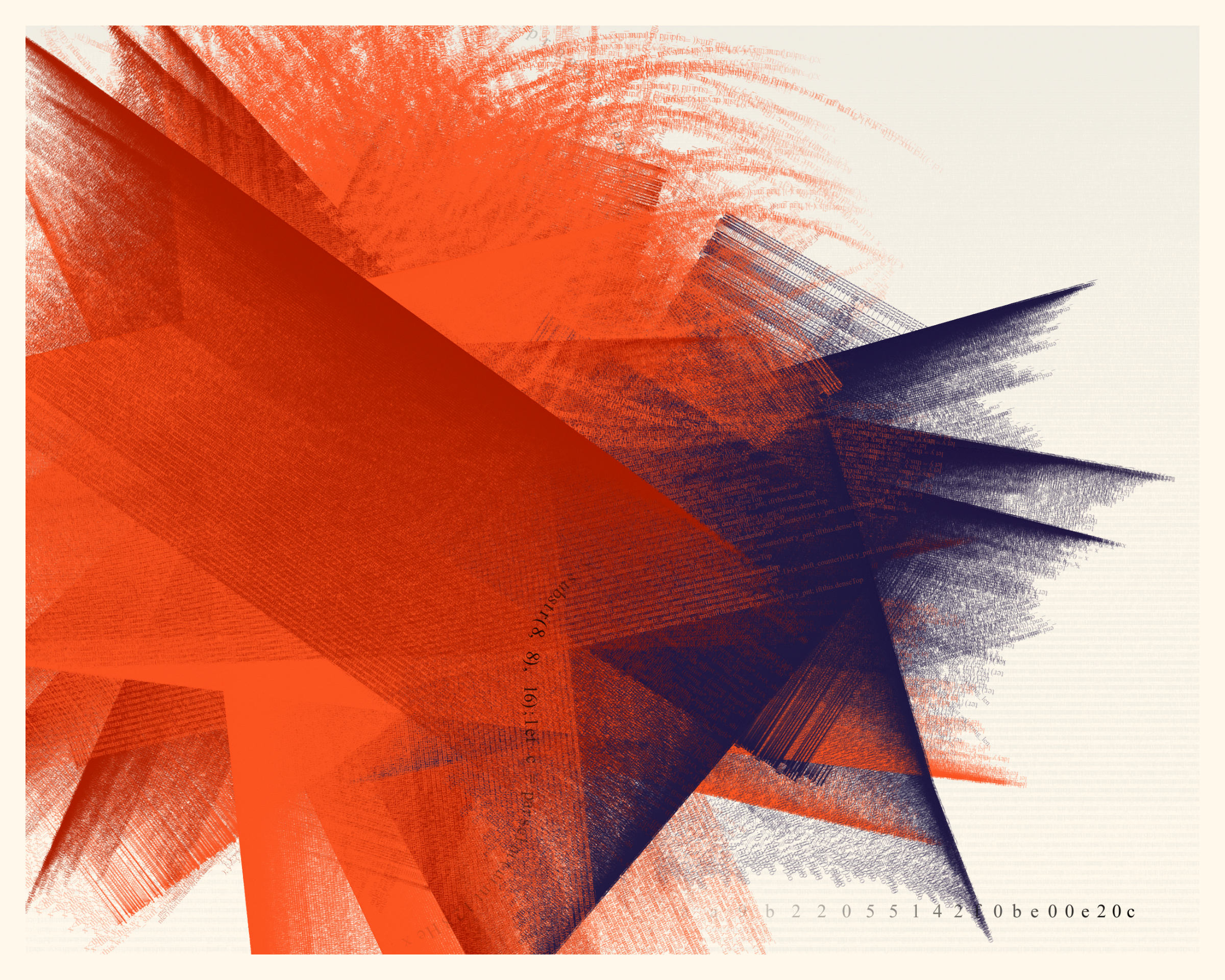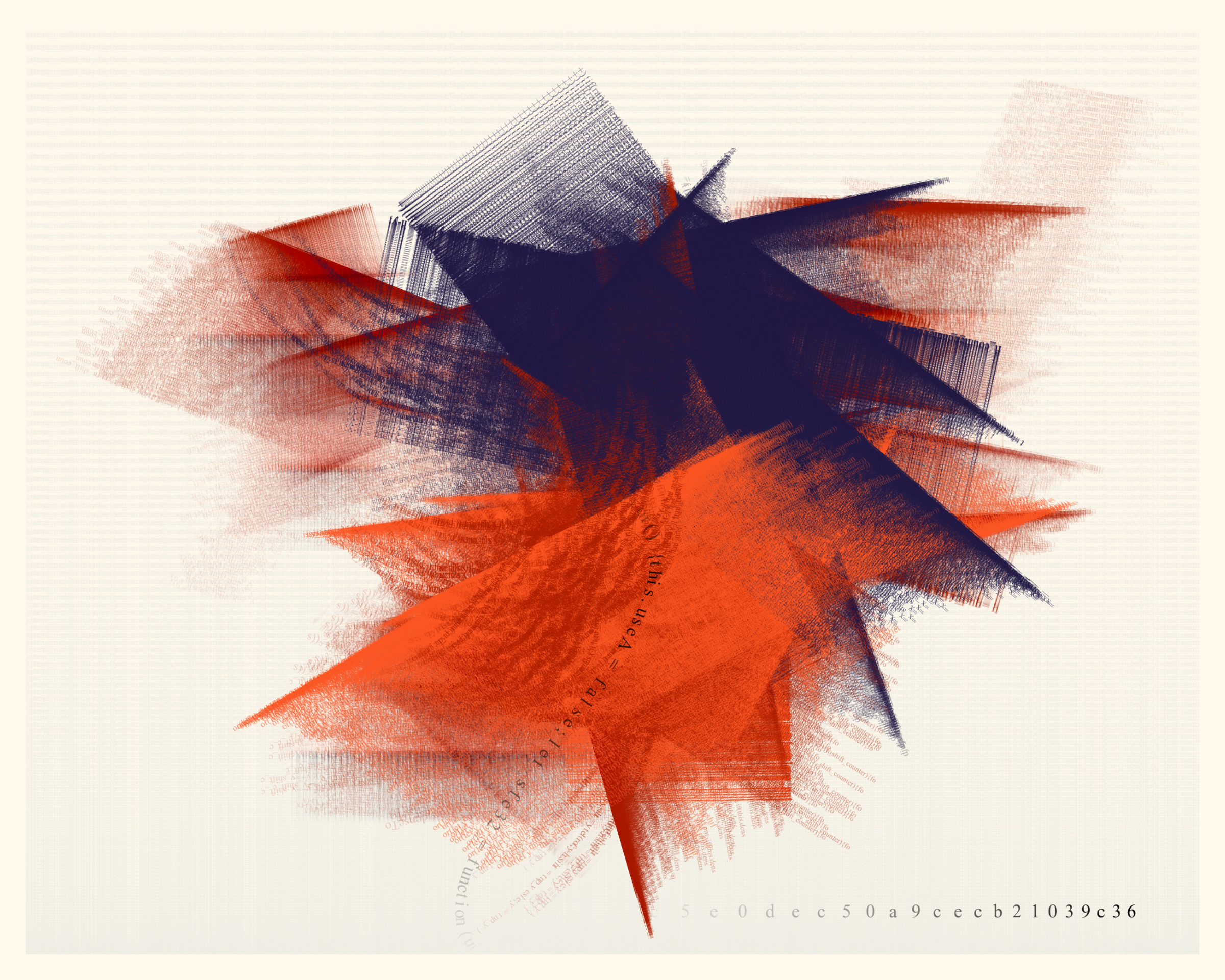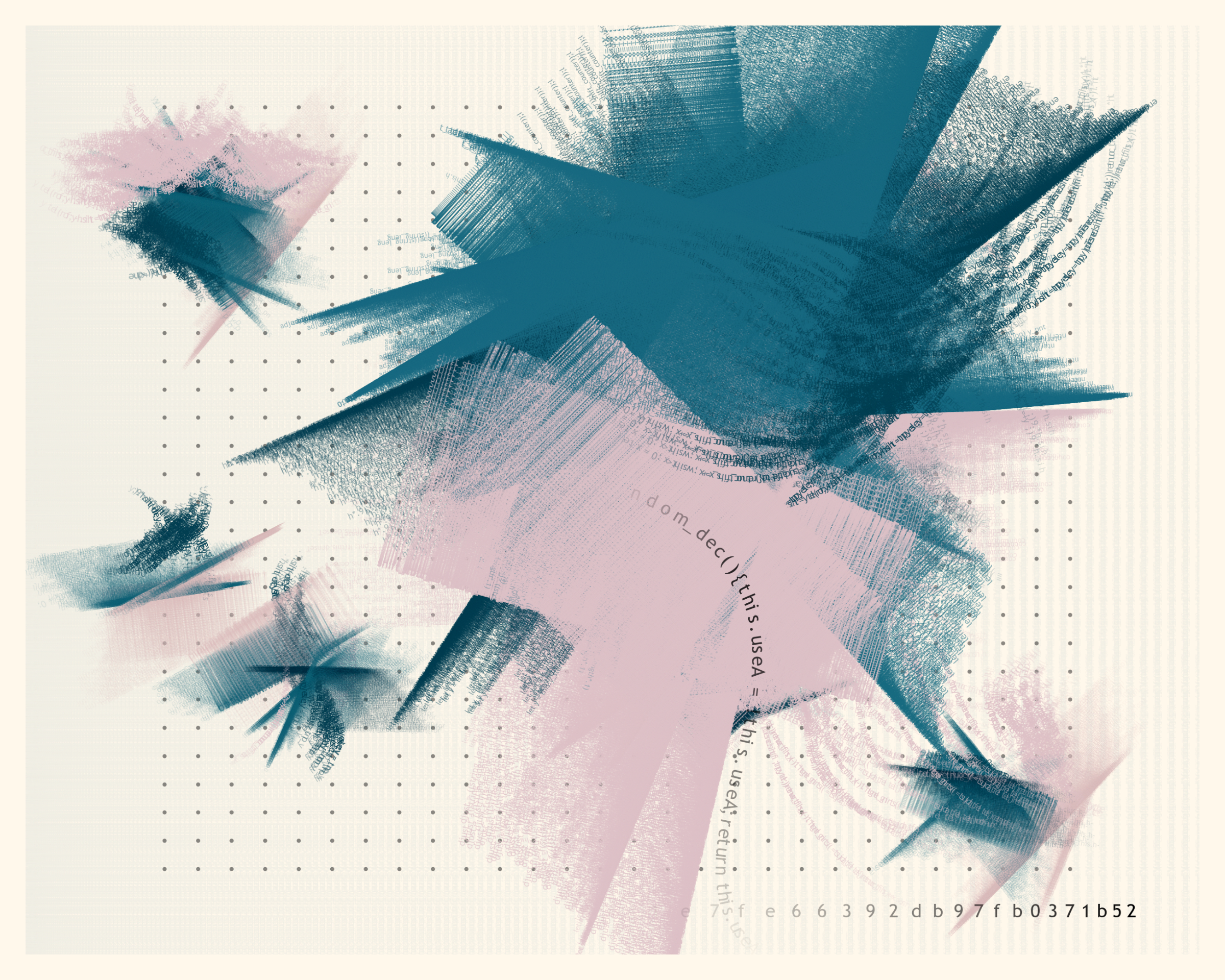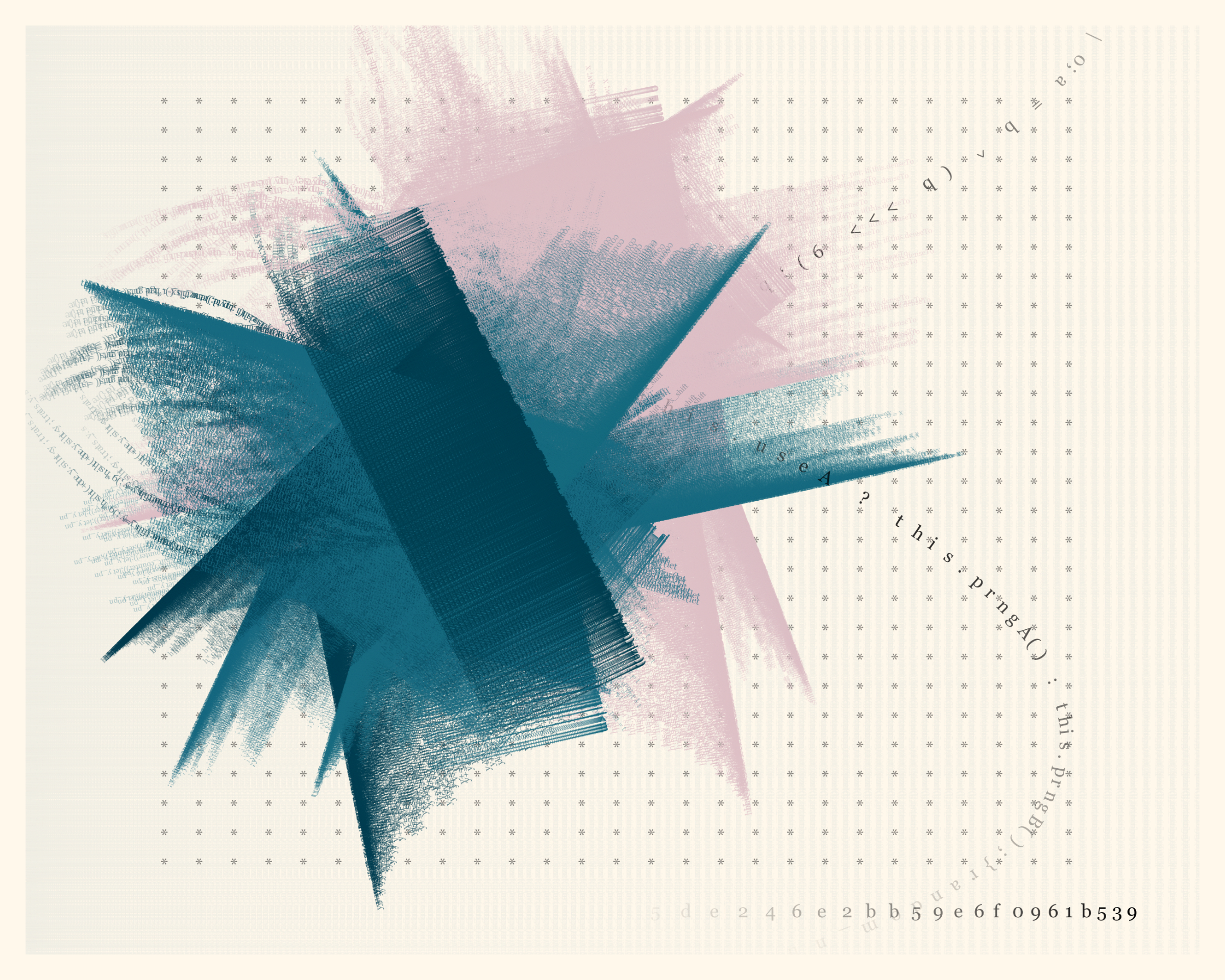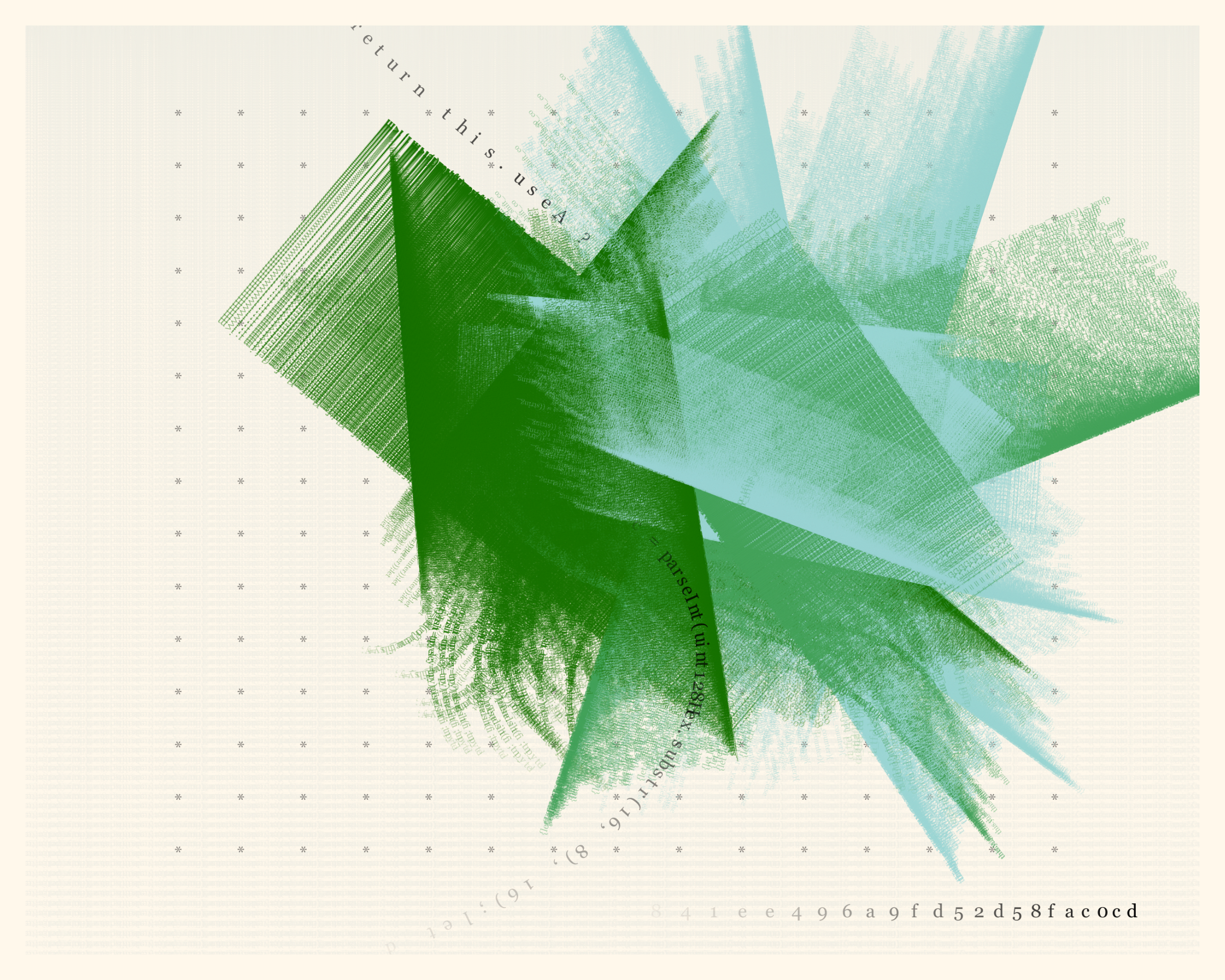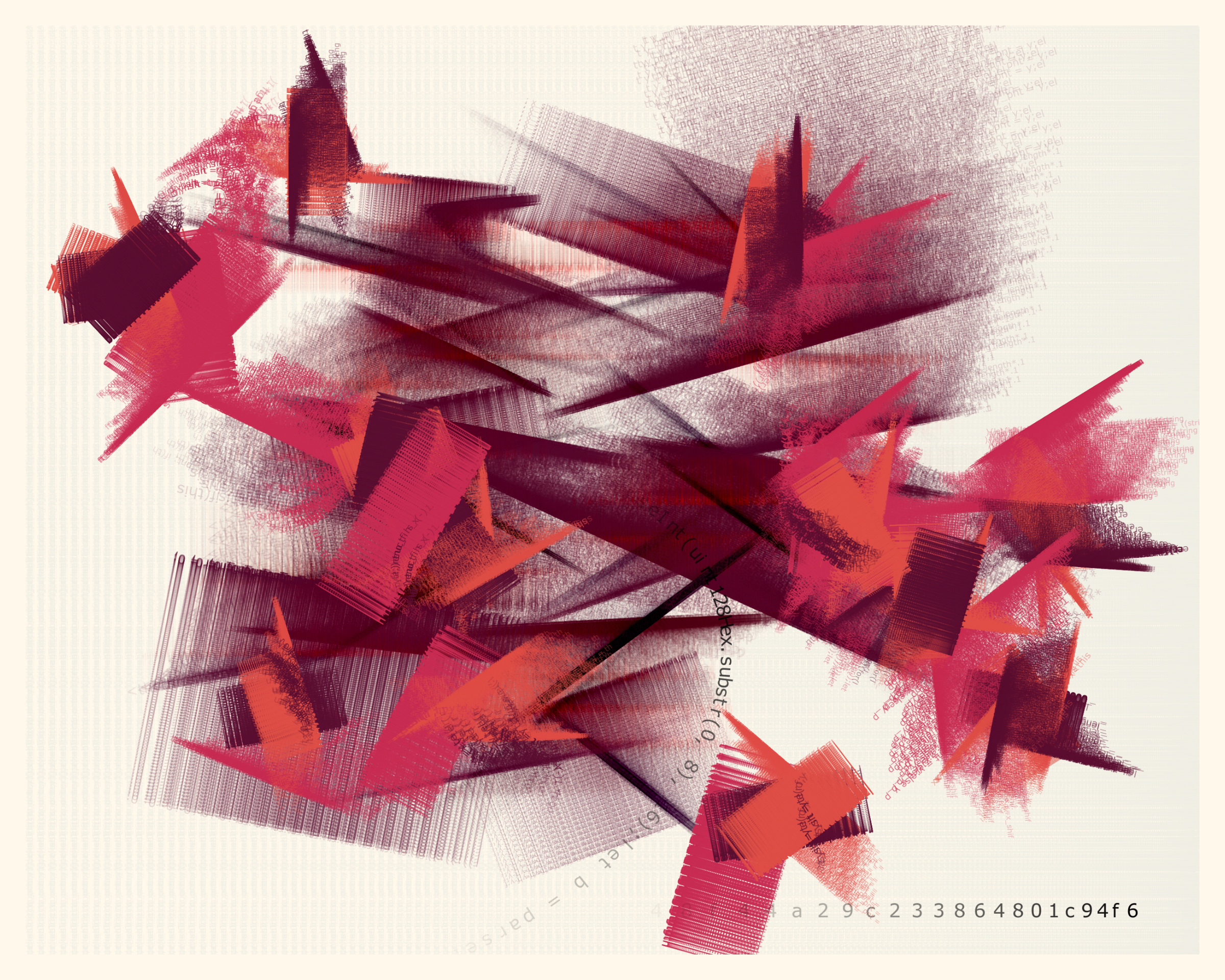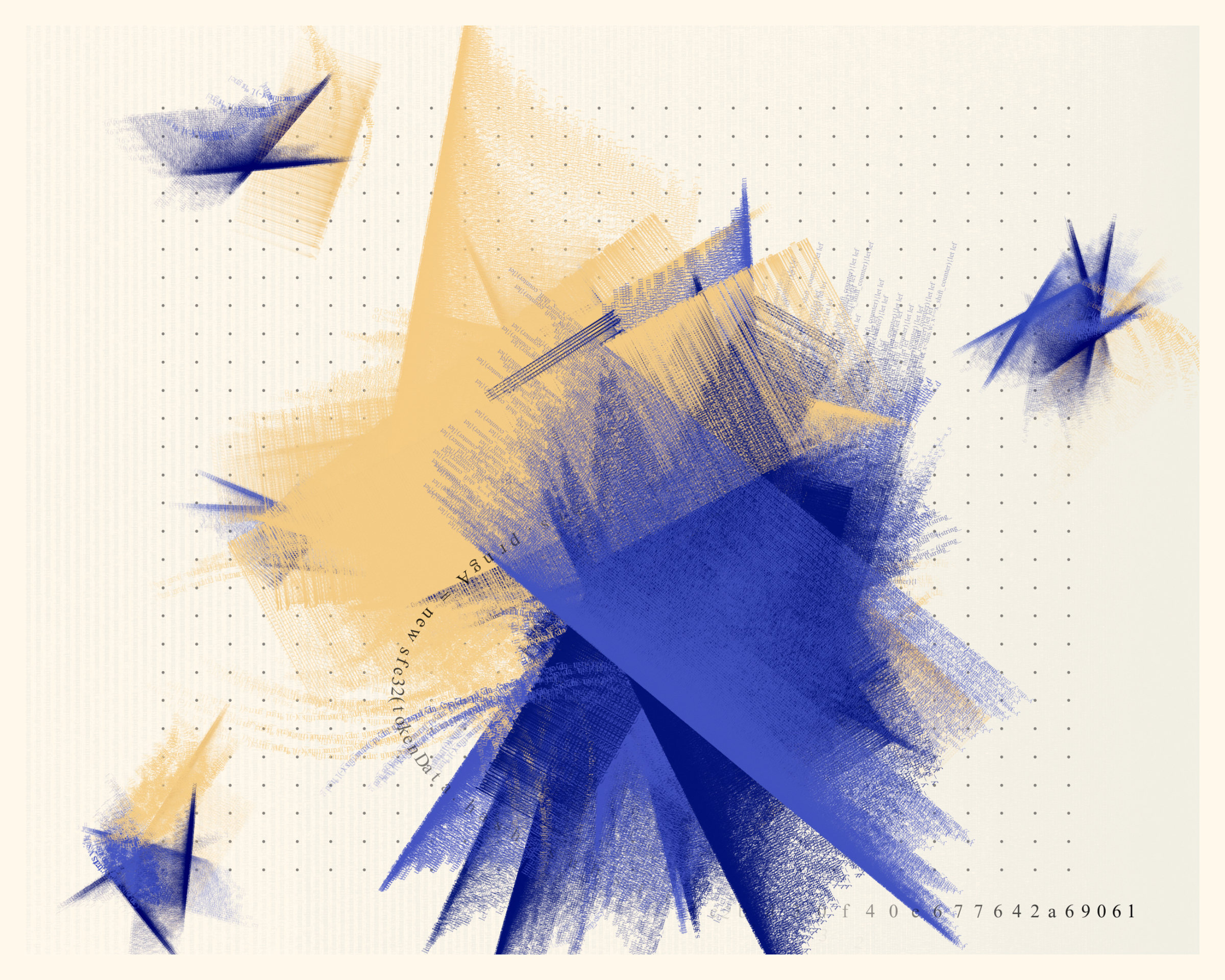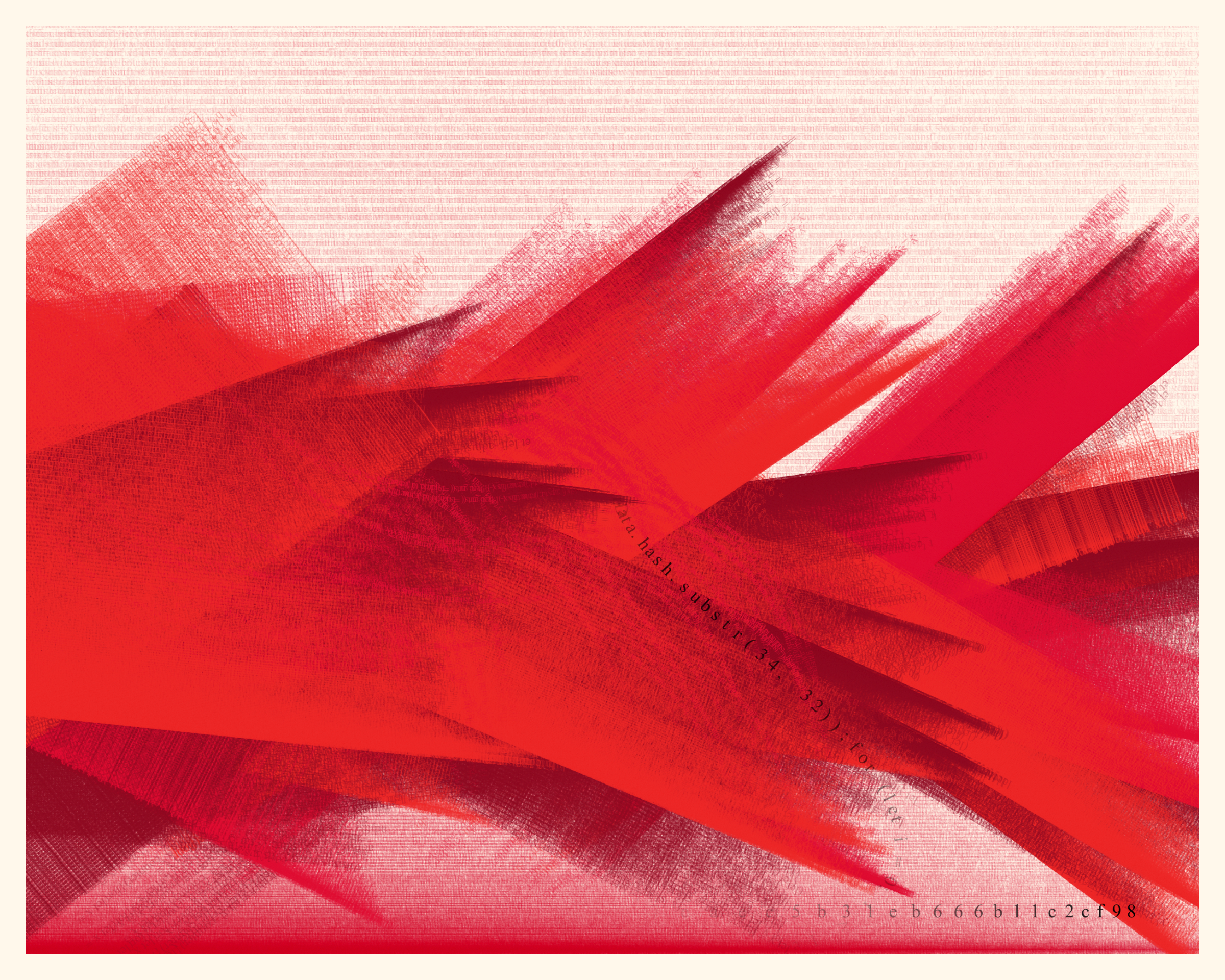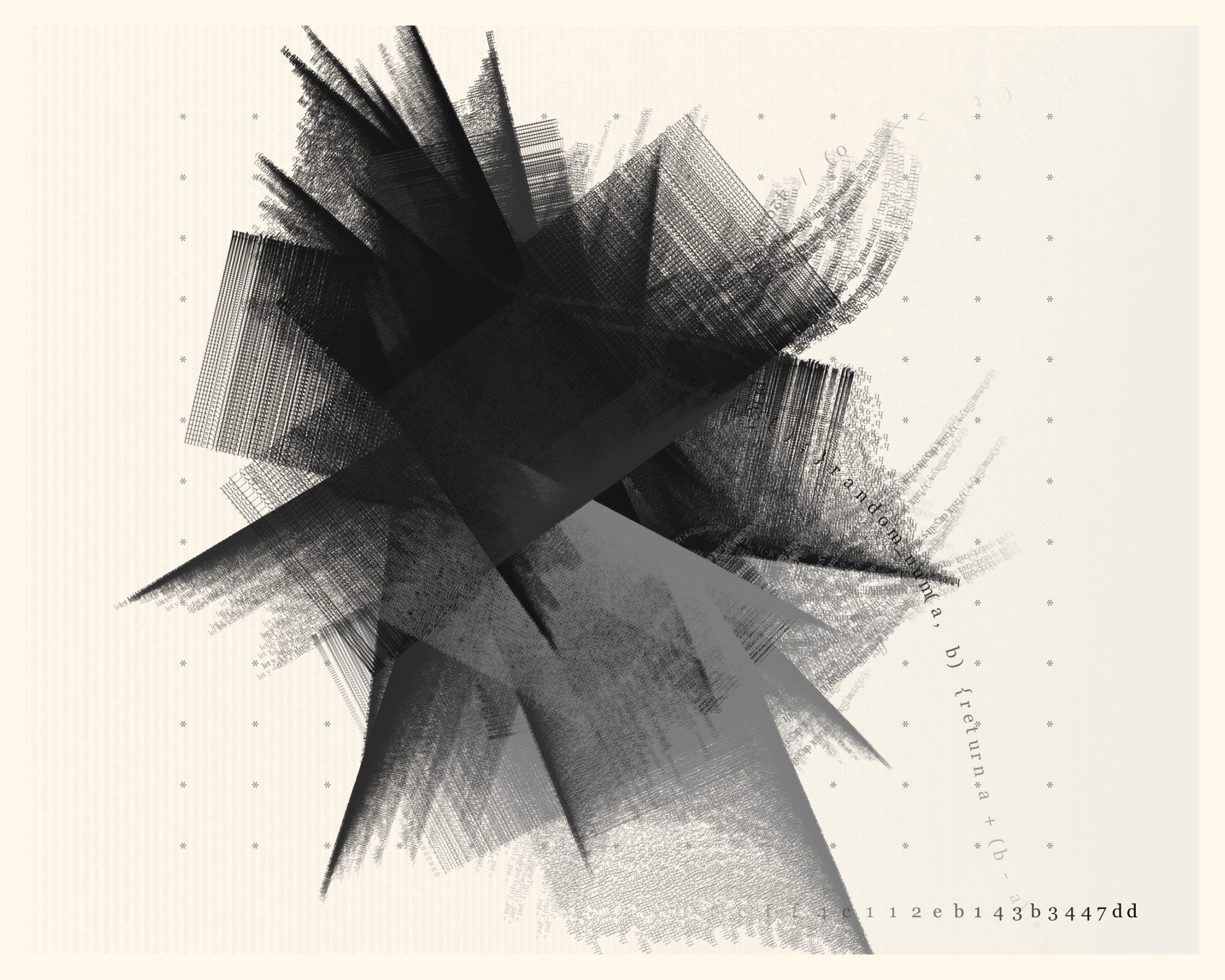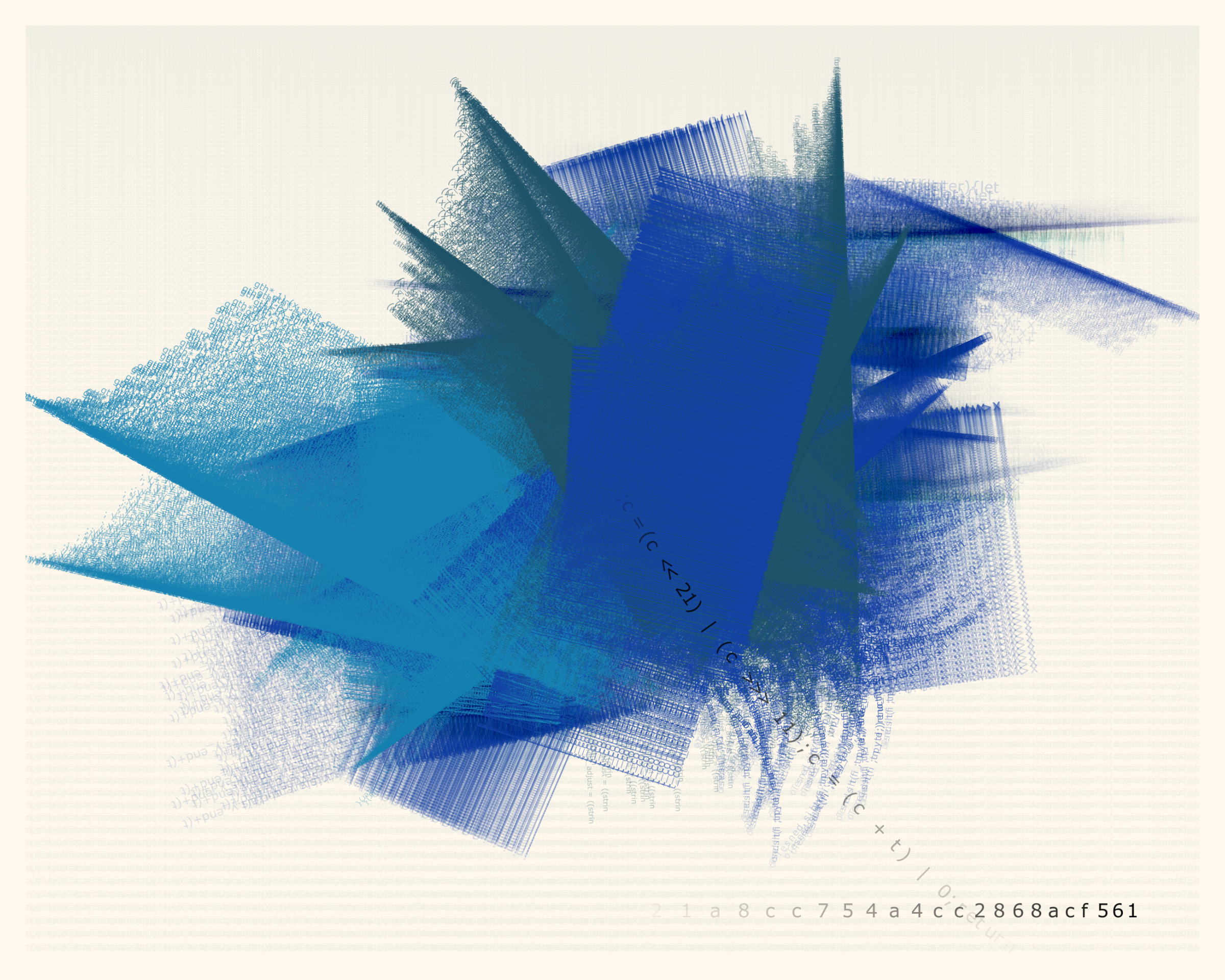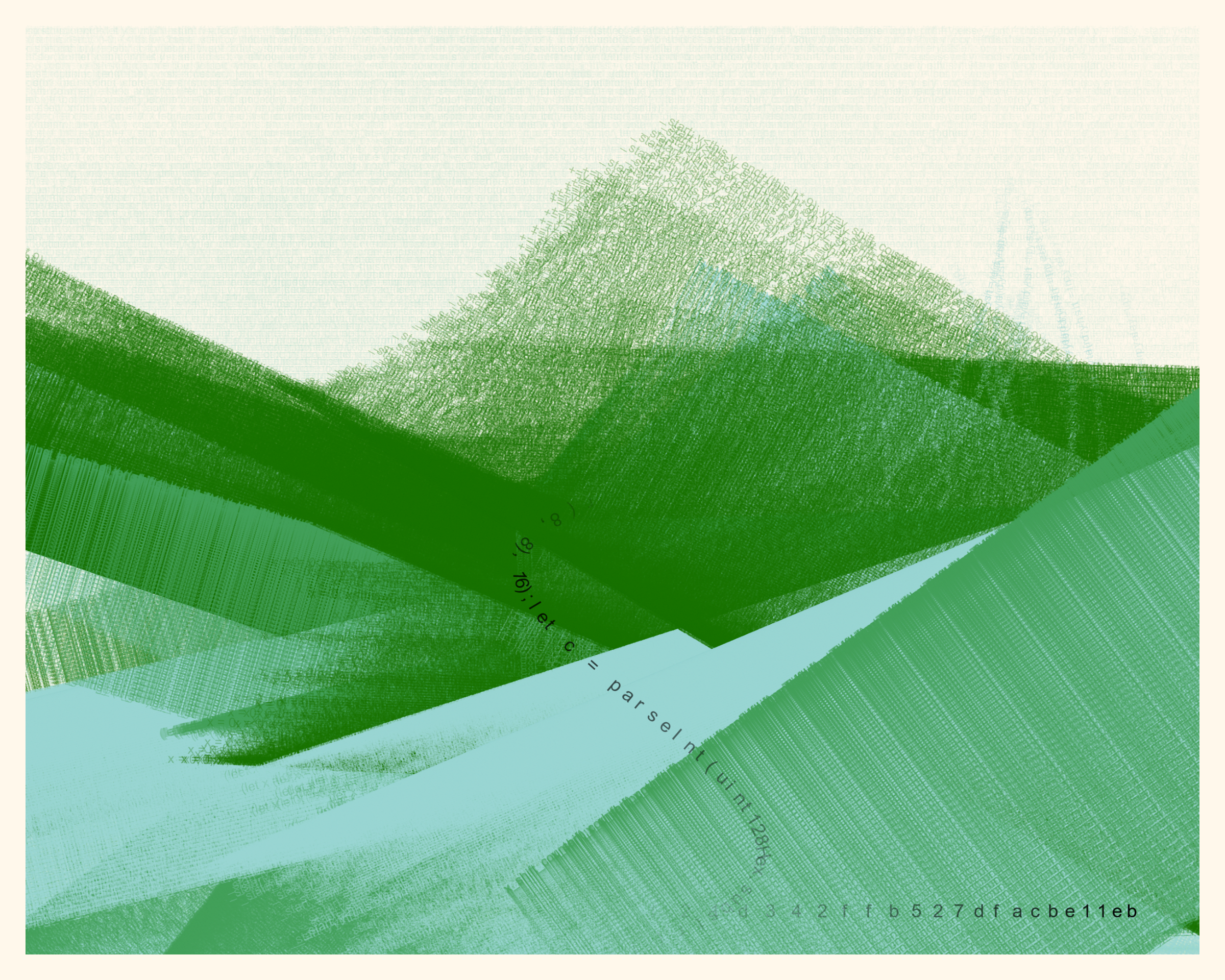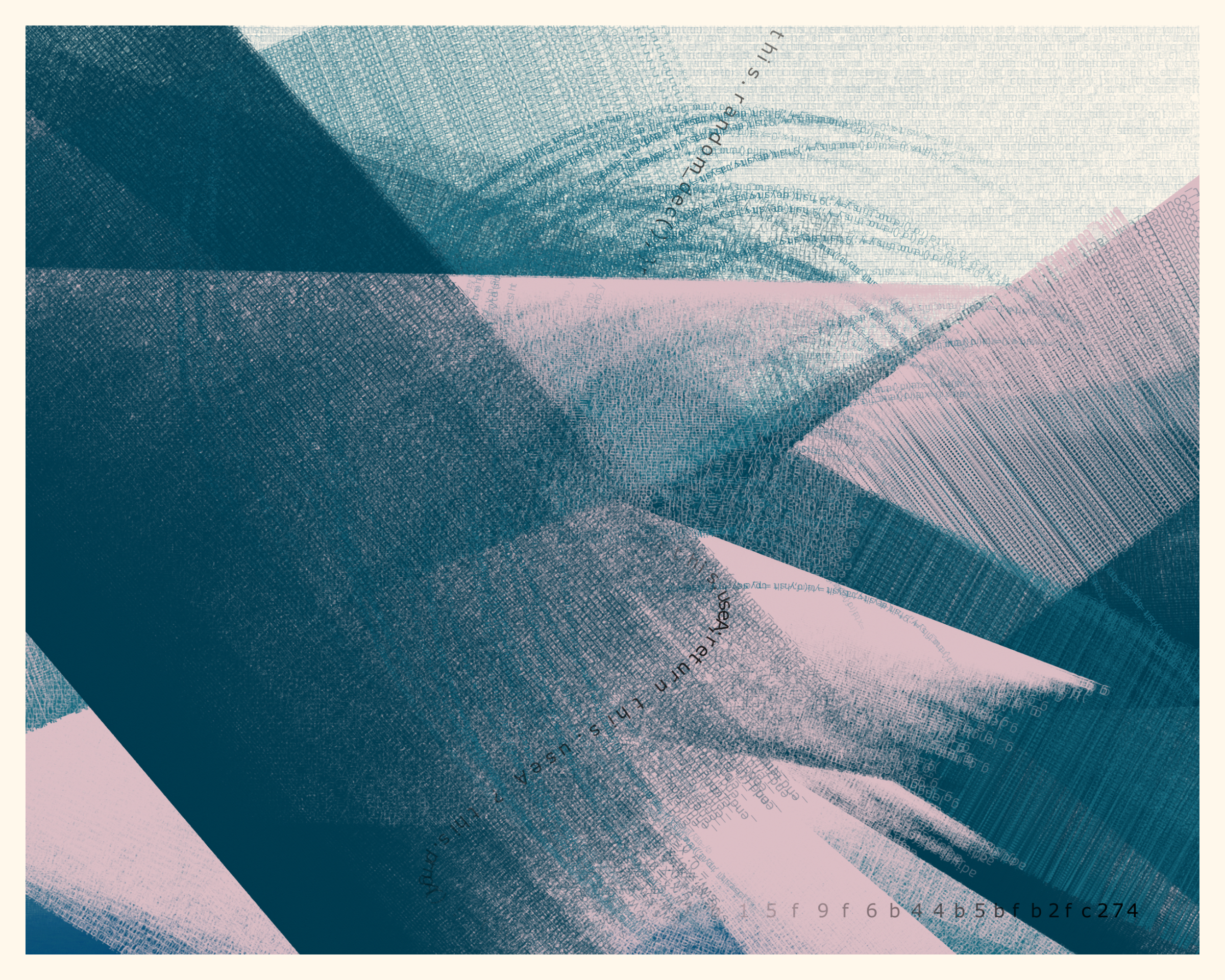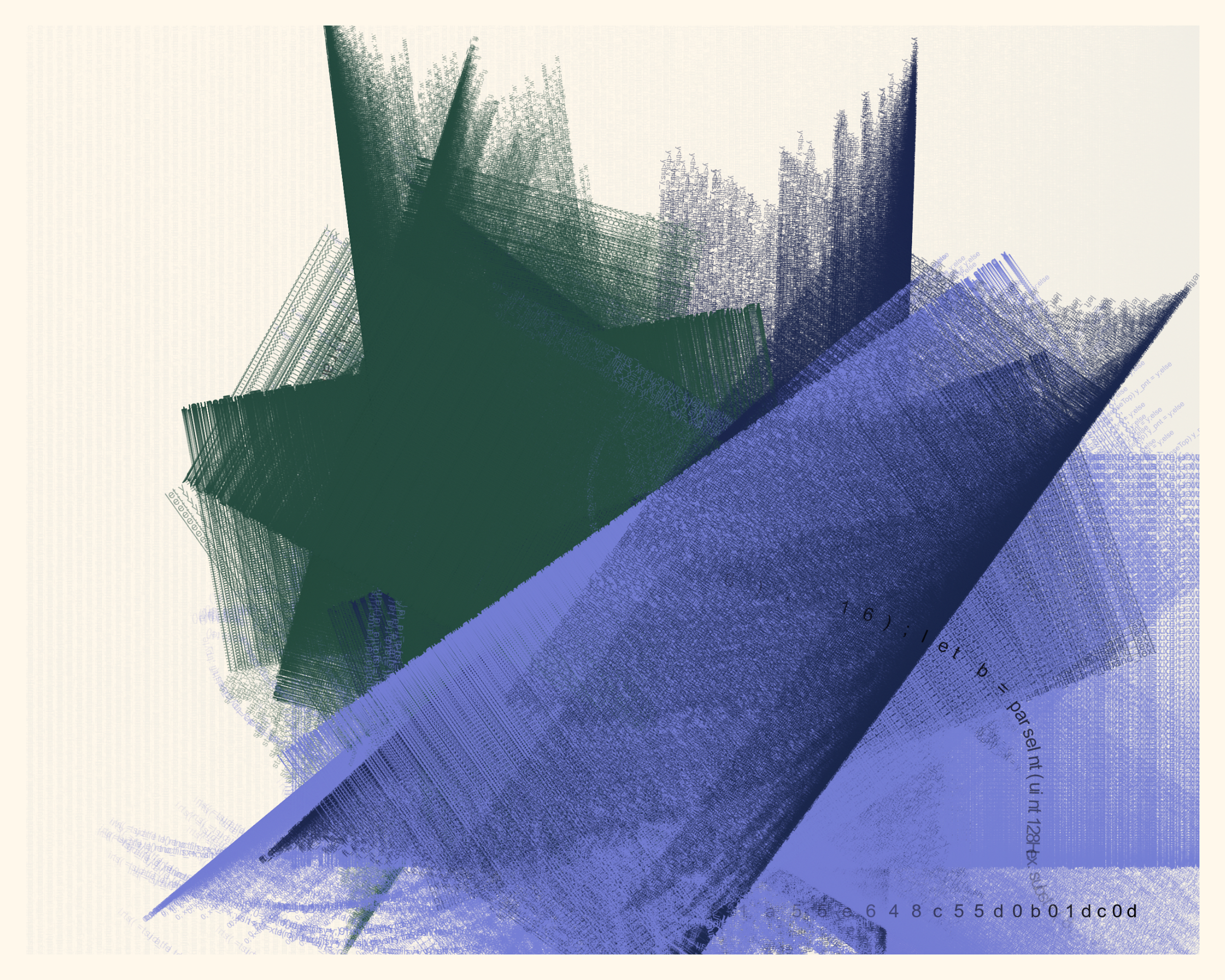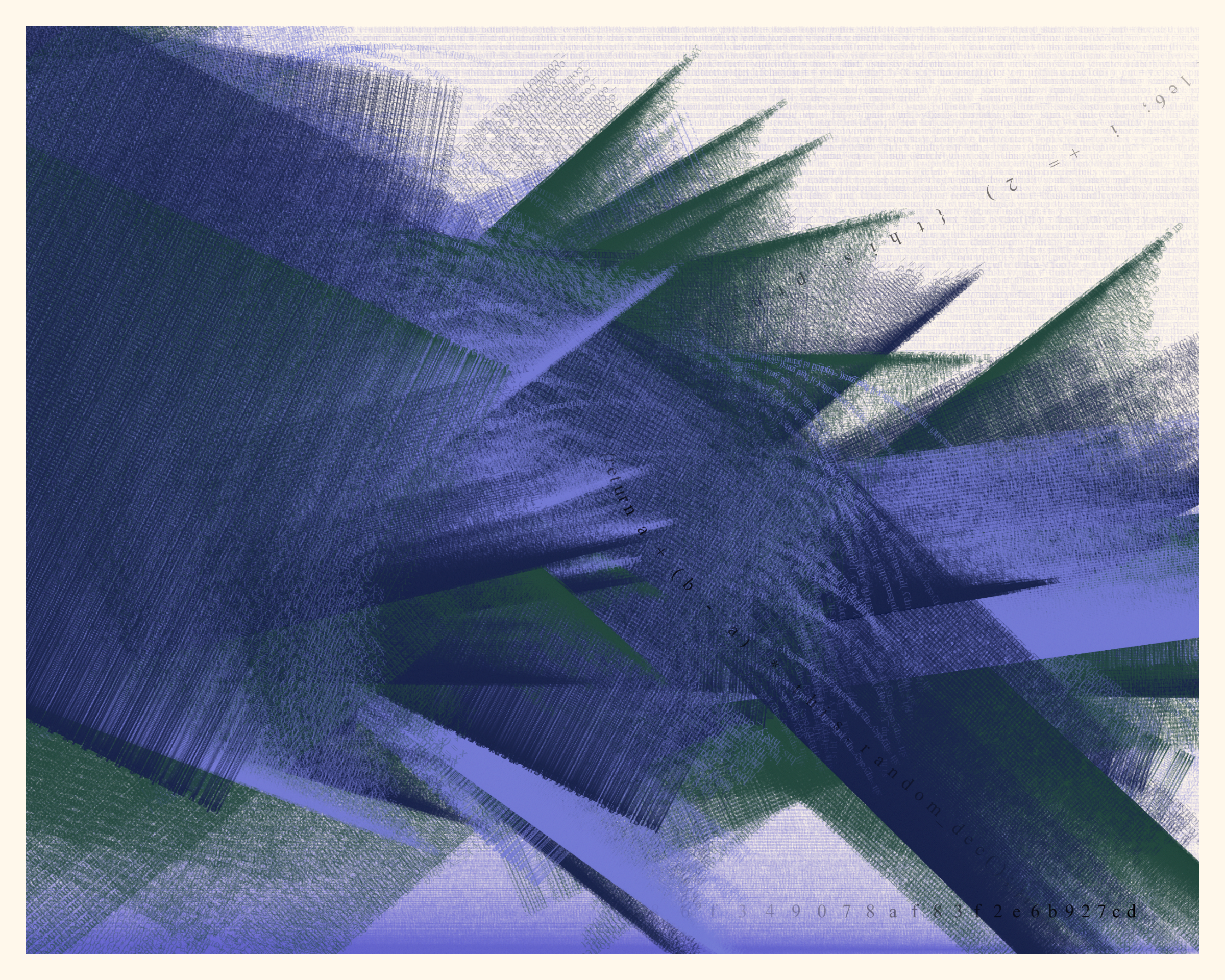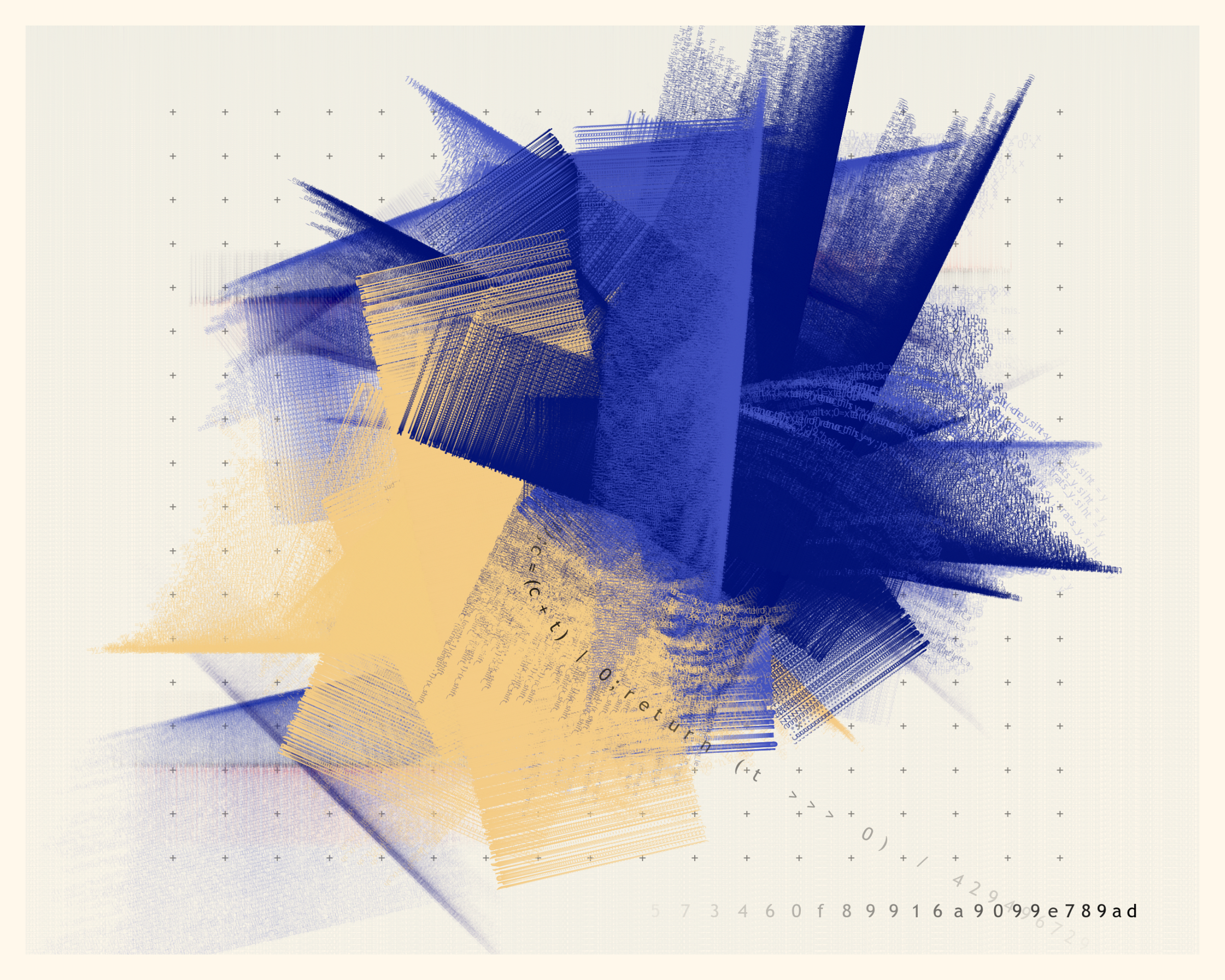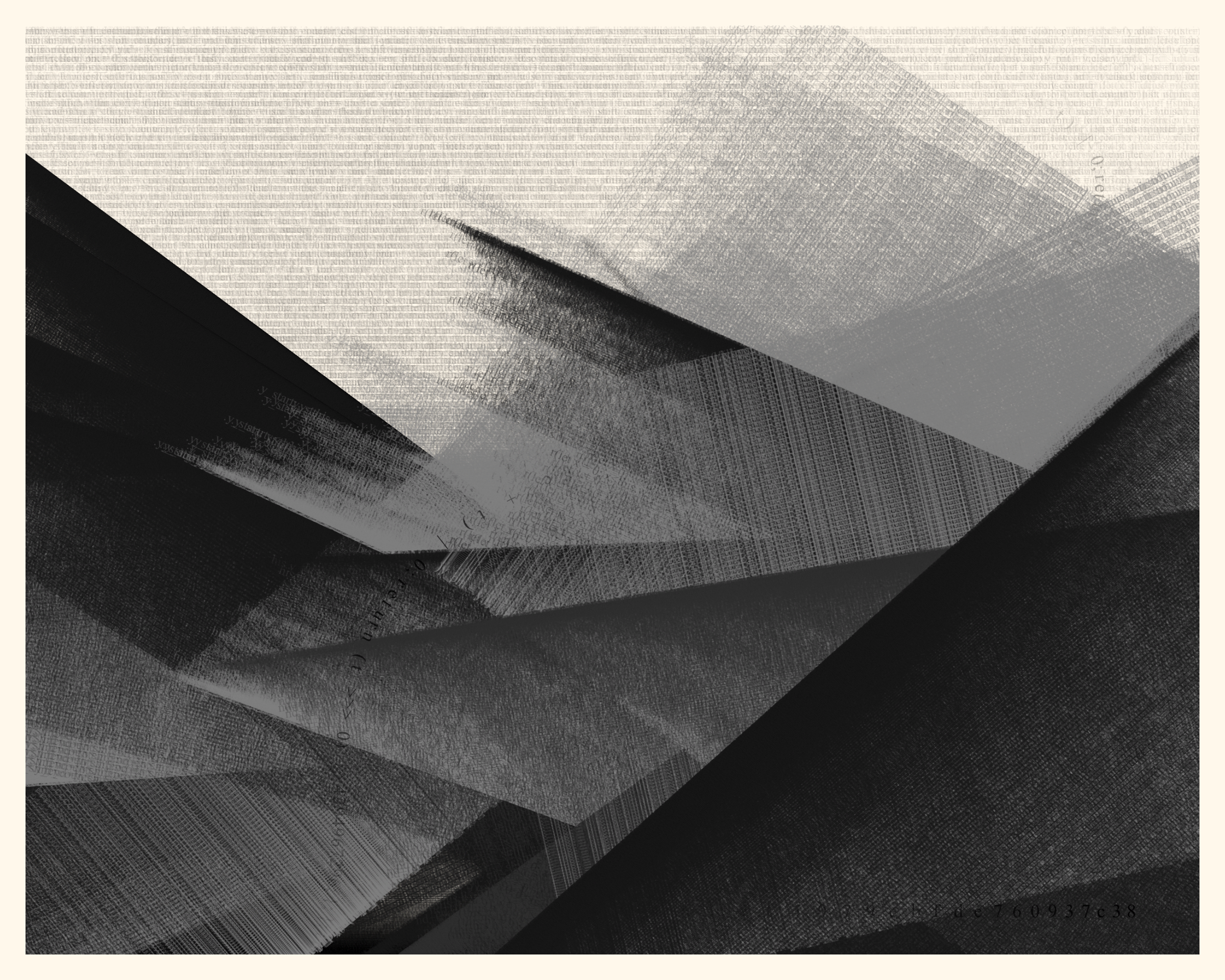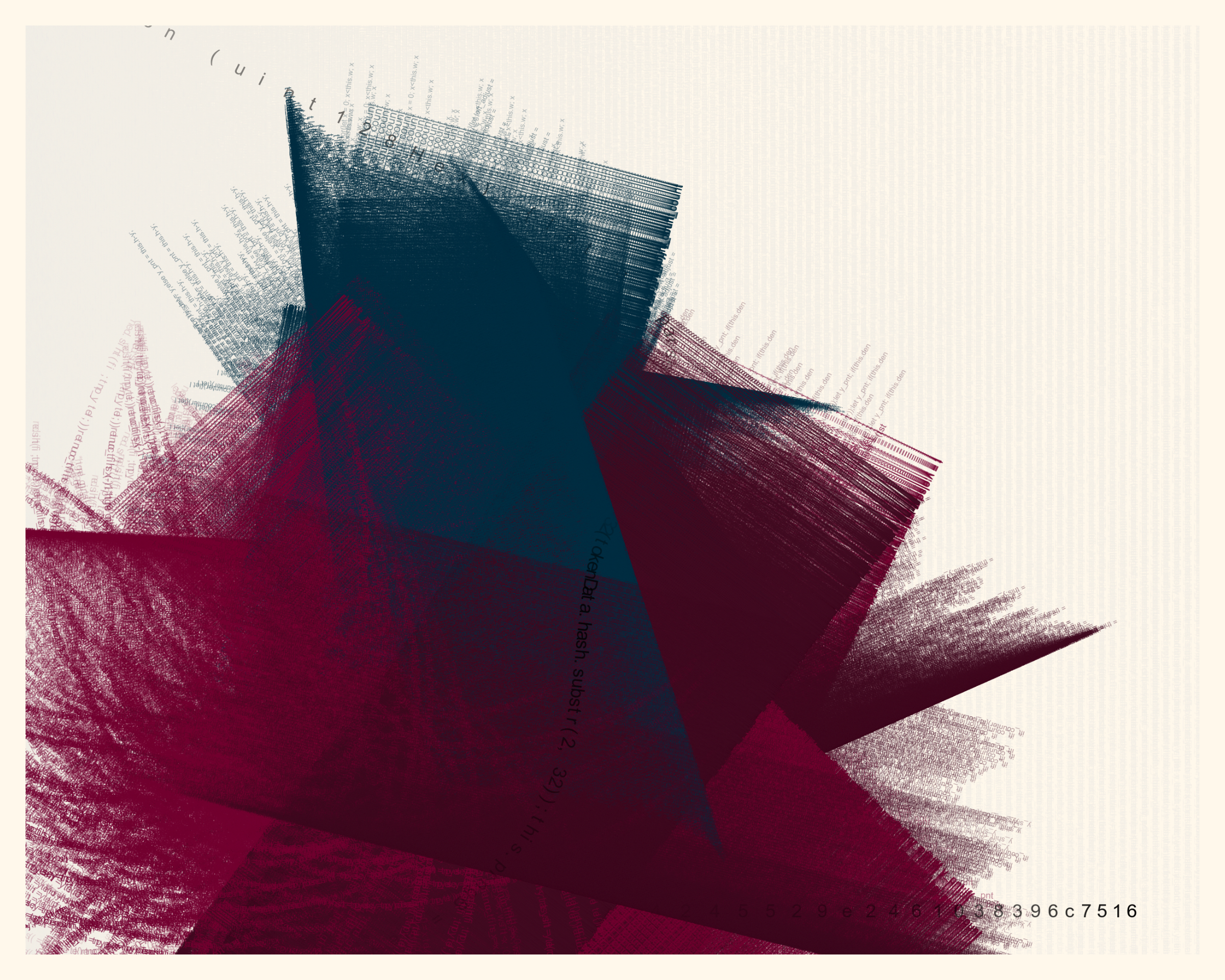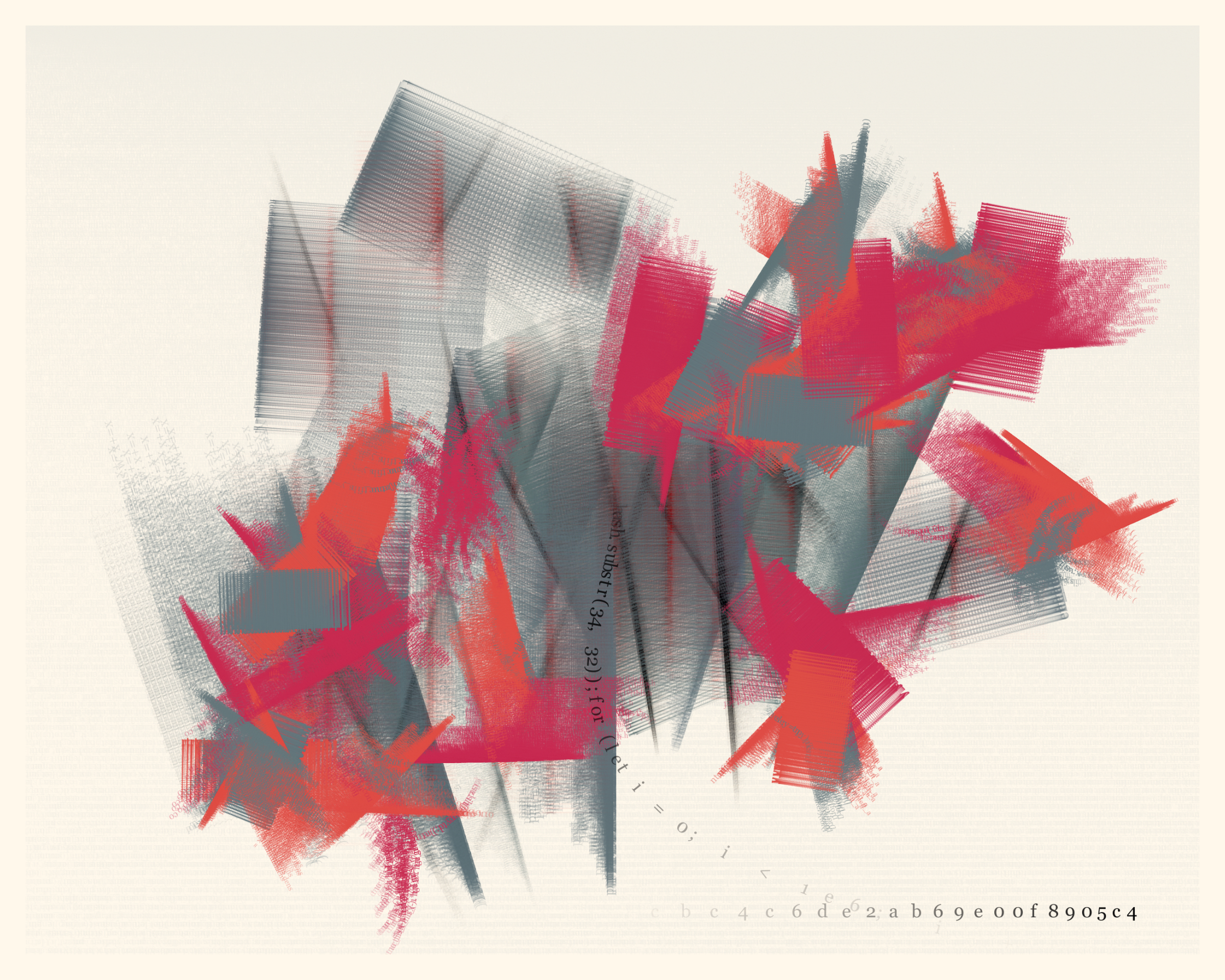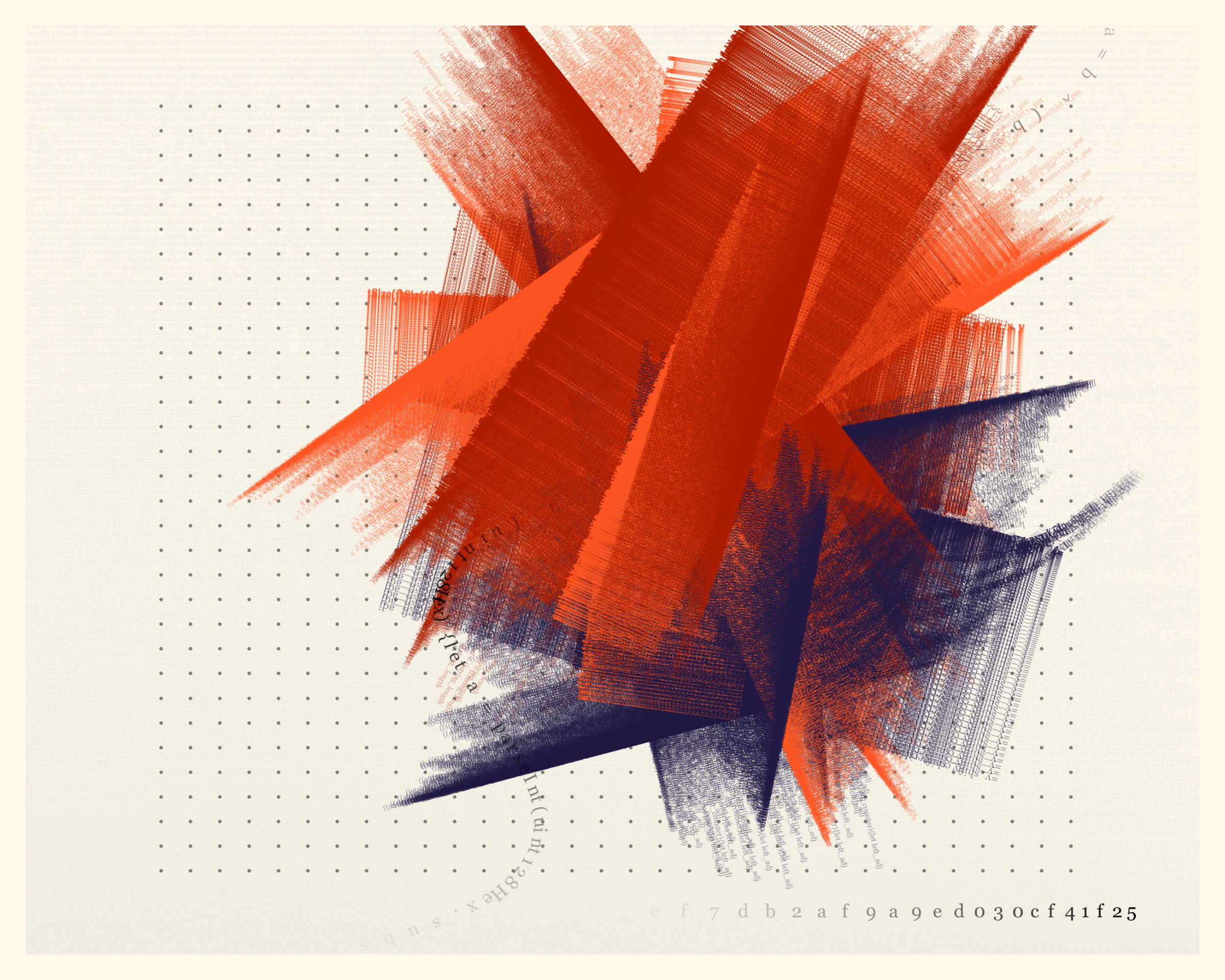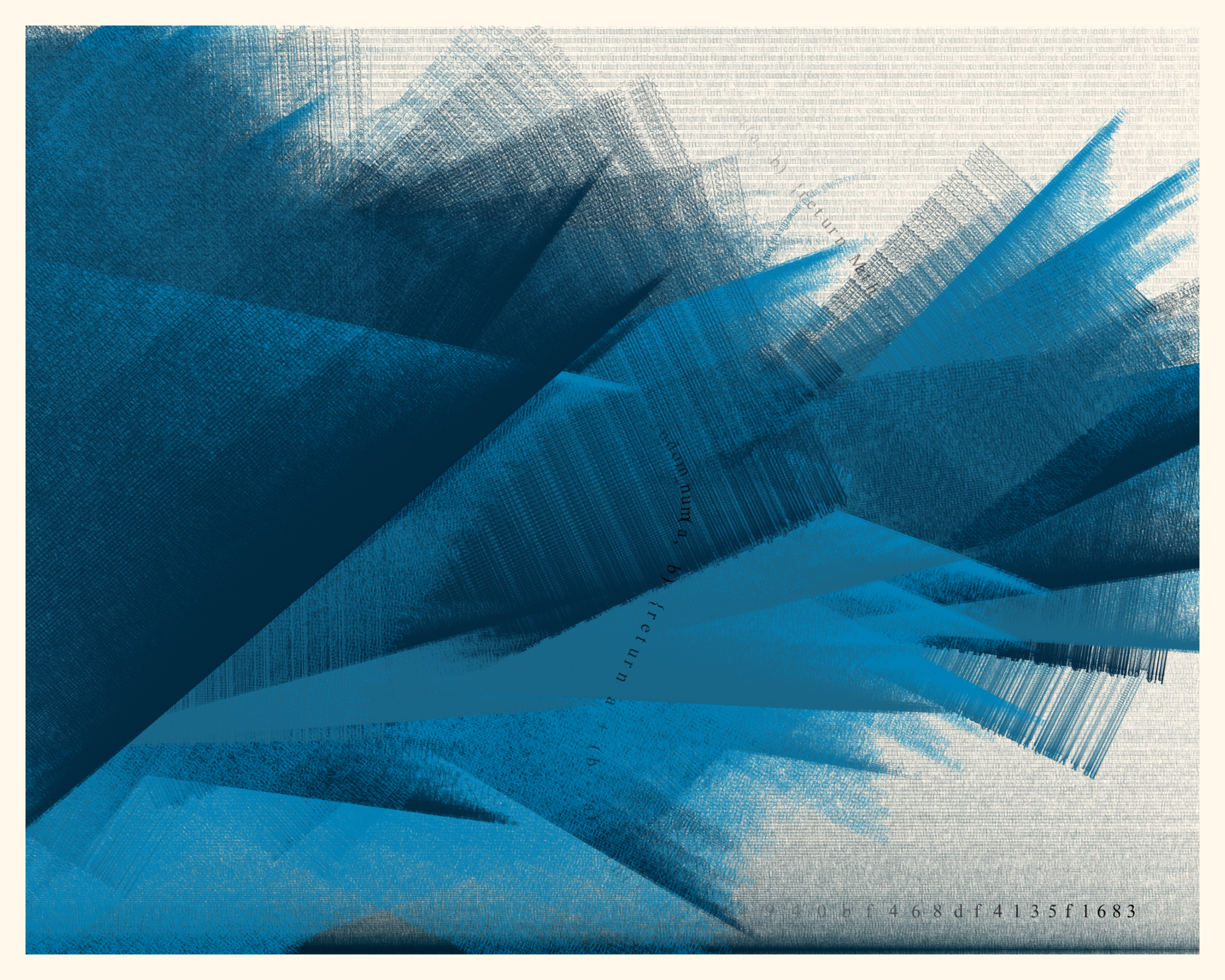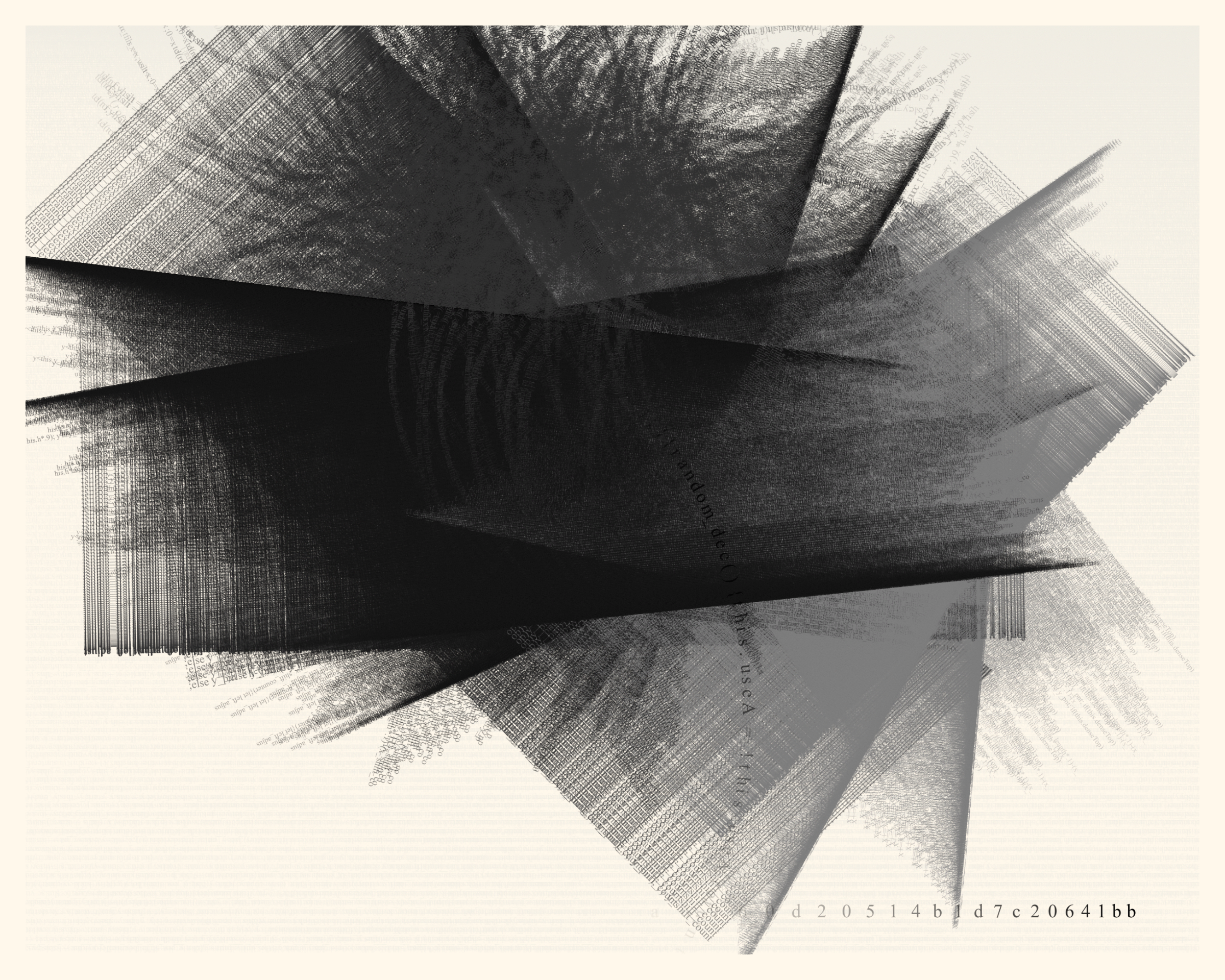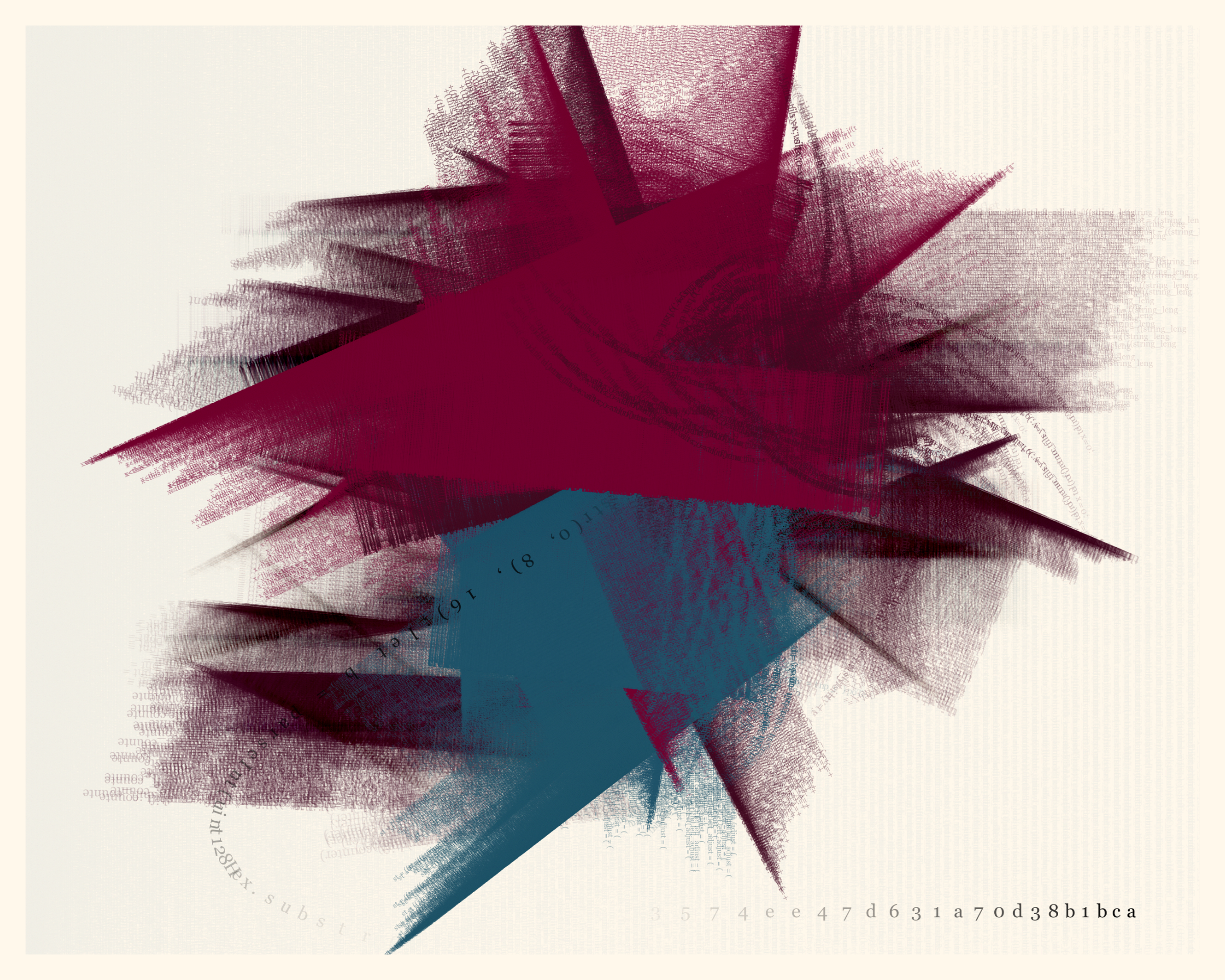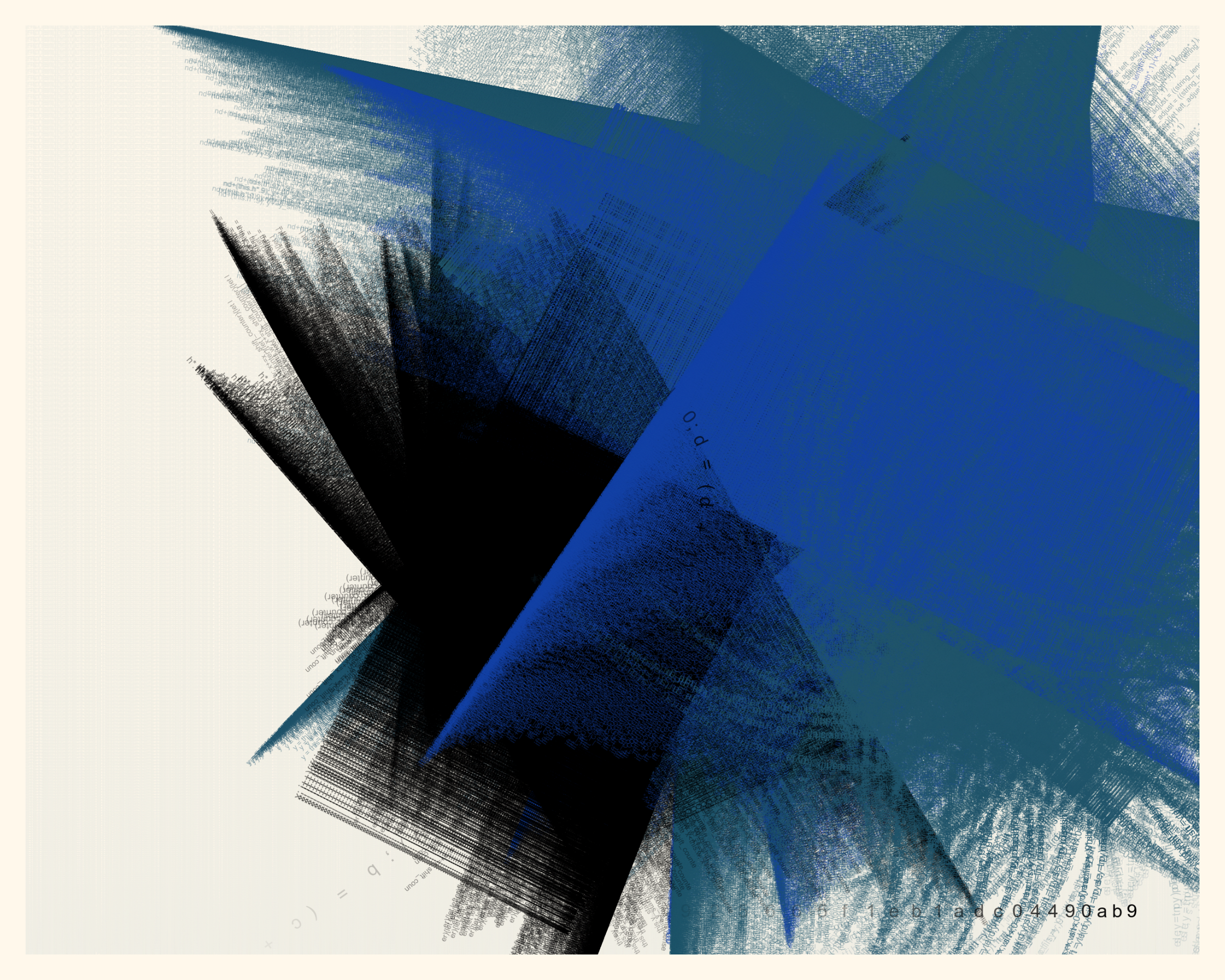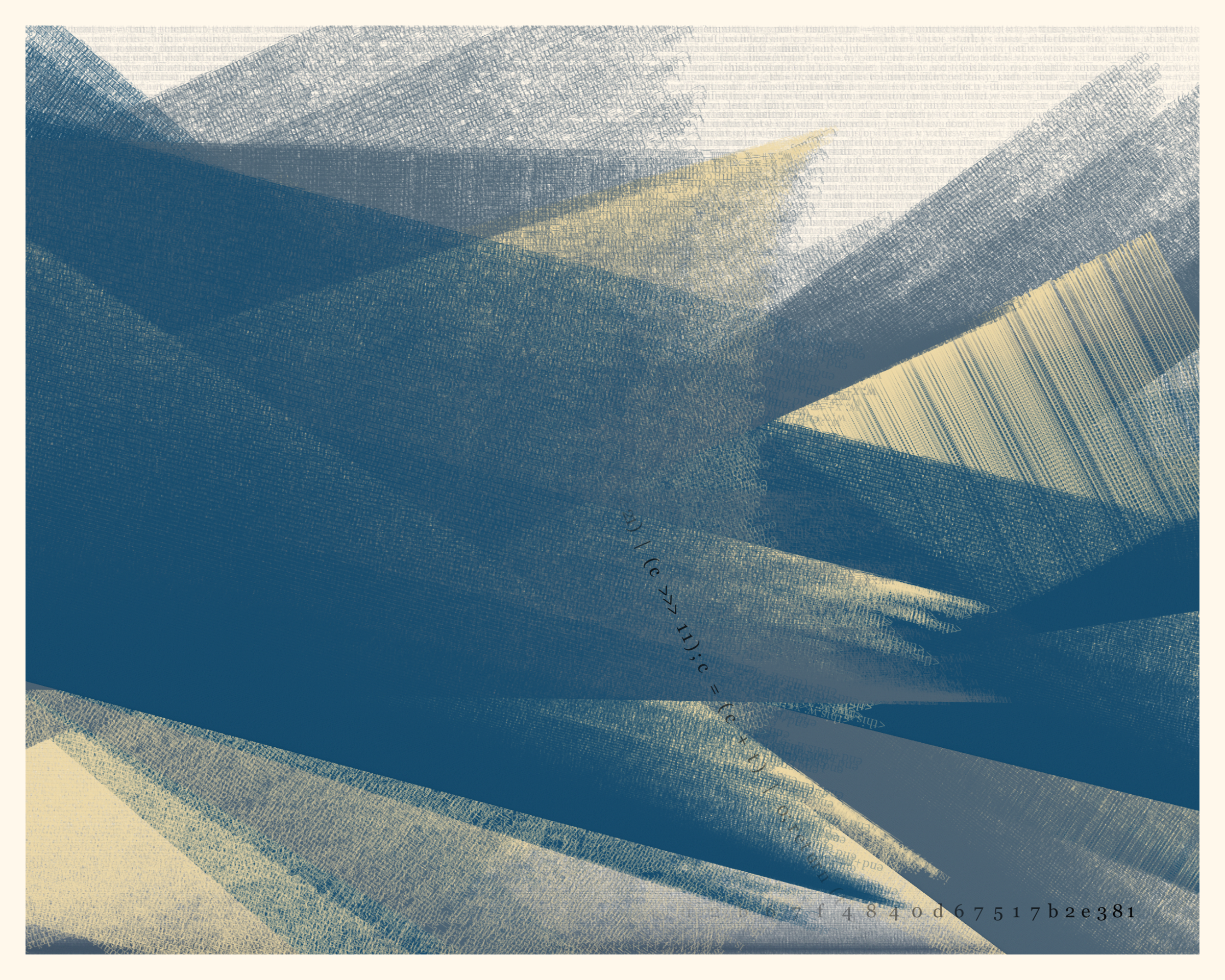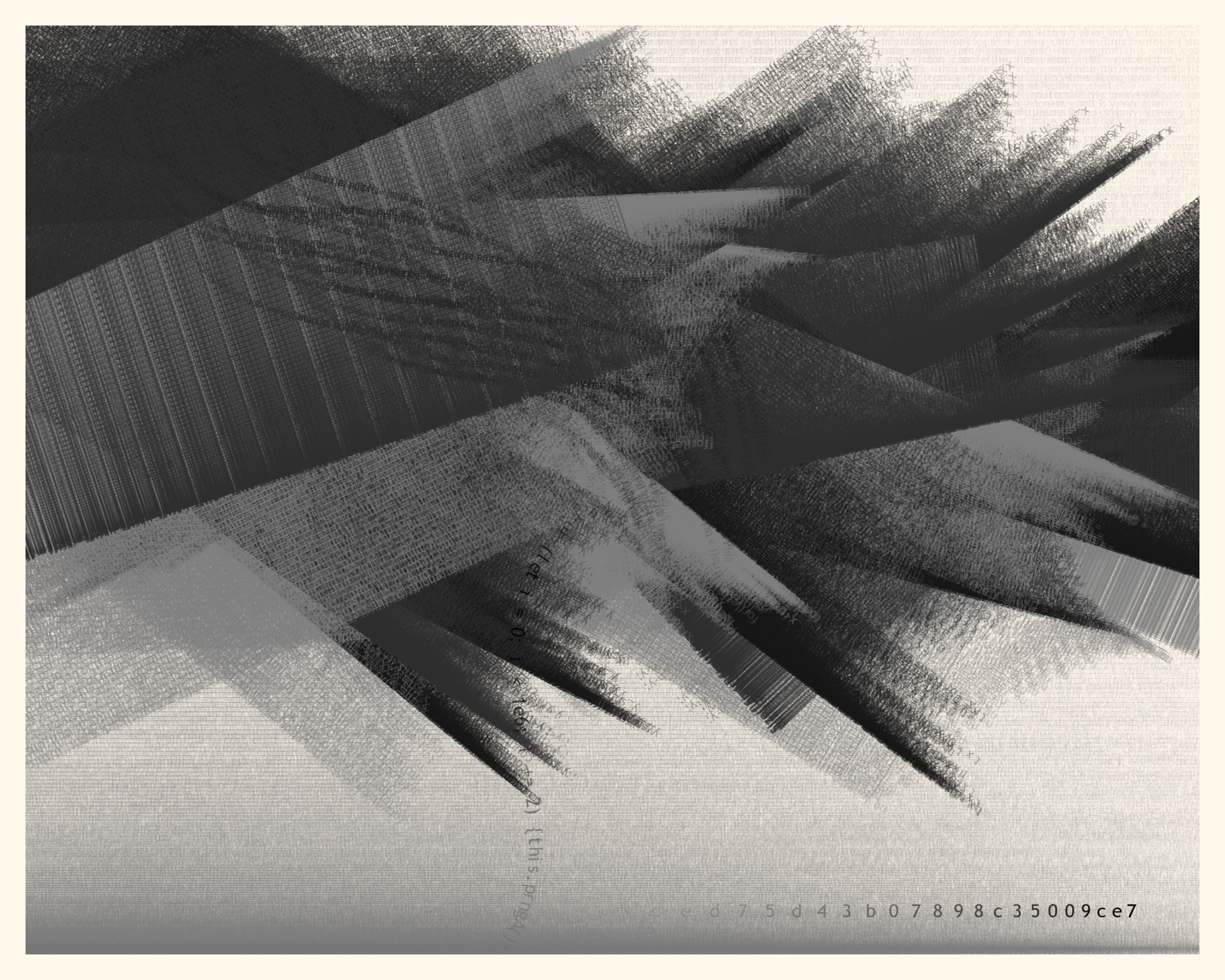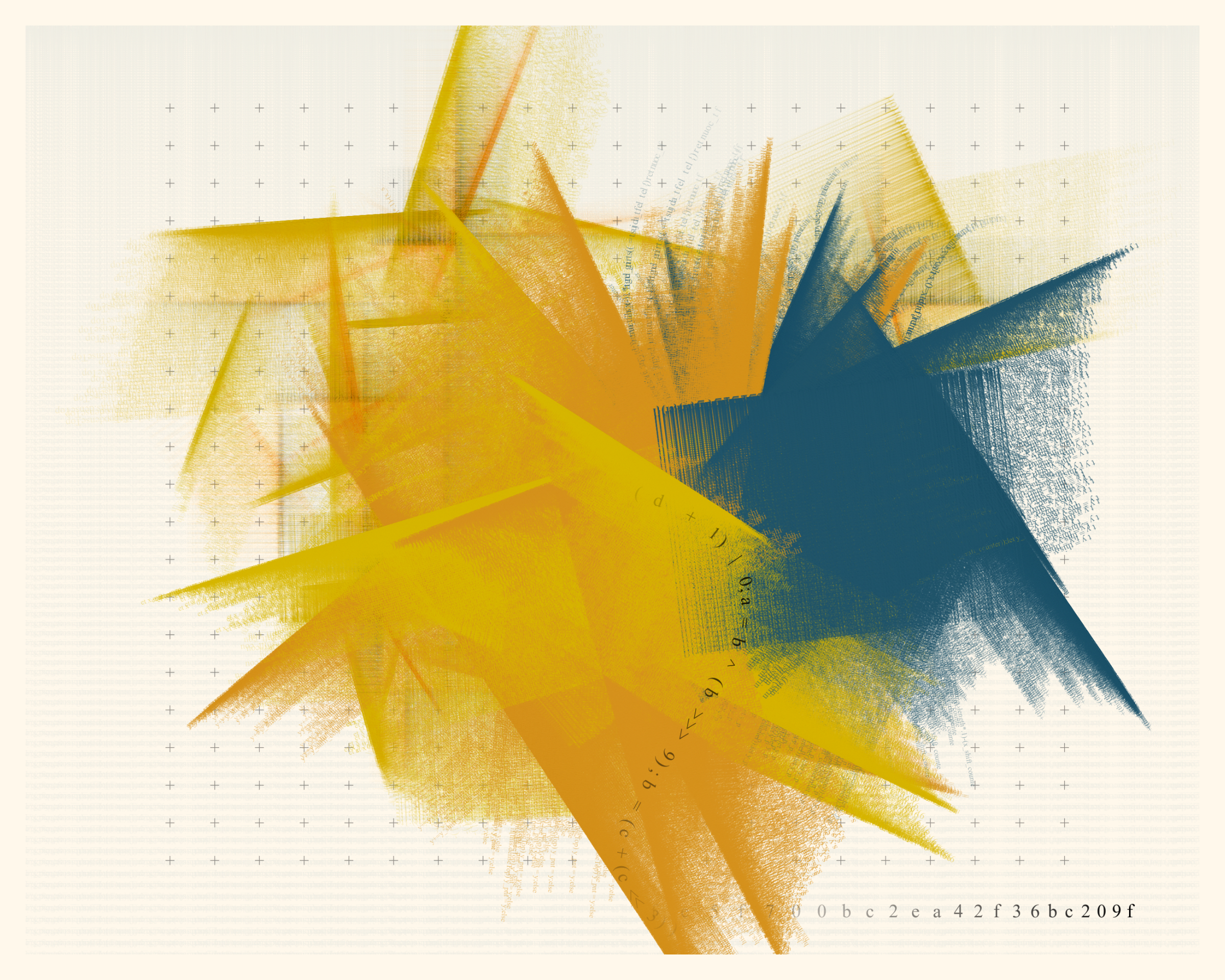 Art Blocks Presents
Symbol 1
Emily Weil
Edition of 300 works, 147 remaining
About Symbol 1
In this collection, each mark on the digital canvas is made by text of the algorithm that created it. When viewing Symbol 1, you're viewing its code – logic becoming art.
If you look closely at an oil painting you may see brushstrokes. If you look closely at an iteration of Symbol 1, you'll see snippets of the code that generates the piece itself: text from for() loops repeated over and over; the Random() function itself weaving through the piece; and the hash code, like an artist signature, displayed on the bottom right.
Organic and mechanical forces have long been in tension in art and arc...
Past releases
Exponential Dutch auction on Feb 3, 2023 6:00 PM - 6:30 PM UTC
300 works released