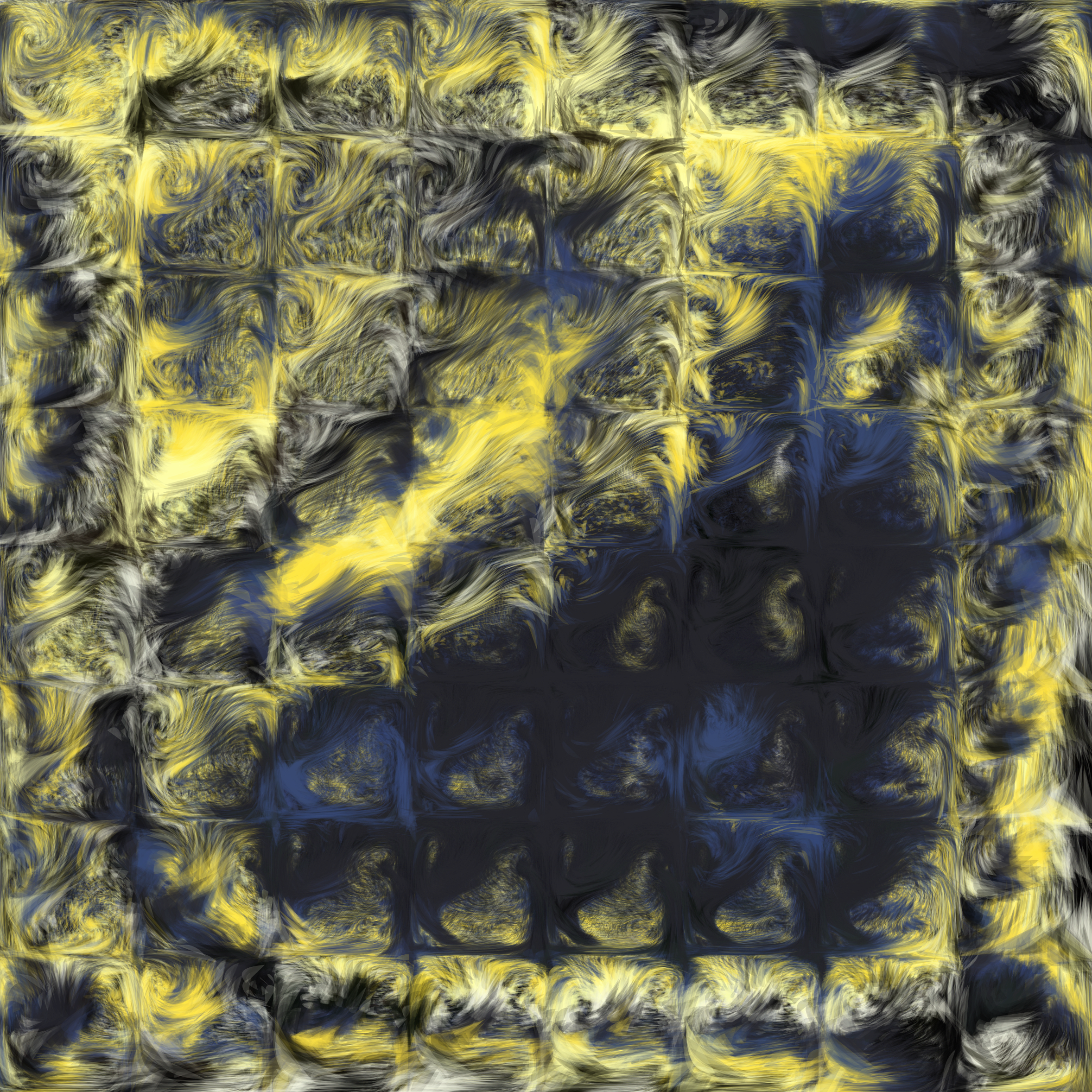 Art Blocks Presents
Fluiroso
Sebastián Brocher (CryptoArte)
Edition of 300 works, 299 remaining
Exponential Dutch auction with settlement opens in
Dec 18, 2023, 6:00 PM - 6:30 PM UTC
Works
From the collection
Algorithmic possibilities
About Fluiroso
Drawing inspiration from the intricacies of nature and the physics theories that model it, "Fluiroso" (derived from "Fluidos Ruidosos") delves into the mesmerizing depths of Fluid Dynamics. This is achieved by implementing an accelerated solver for the Navier–Stokes partial differential equations.
Initial density and velocity are placed leveraging Perlin noise, and a selection of up to ten random velocity sources are positioned throughout the area. Augmented by other parameters such as boundary conditions and viscosity, the algorithm embarks on a dynamic journey tracing the solver's outputs o...
Upcoming releases
Dec 18, 2023 6:00 PM - 6:30 PM UTC
Exponential Dutch auction with settlement
About the artist
Sebastián Brocher (CryptoArte)
In 2018, Sebastián created one of the very first generative art collections on Ethereum - CryptoArte - which later became his artist name. His artworks have been published across multiple platforms such as ArtBlocks (see "Fluiroso" and "Rotor"), StudioUno (featuring "Norte" and "Palabras"), and Foundation ("Ethereum Lovers"). Sebastián is also an e...
Learn more