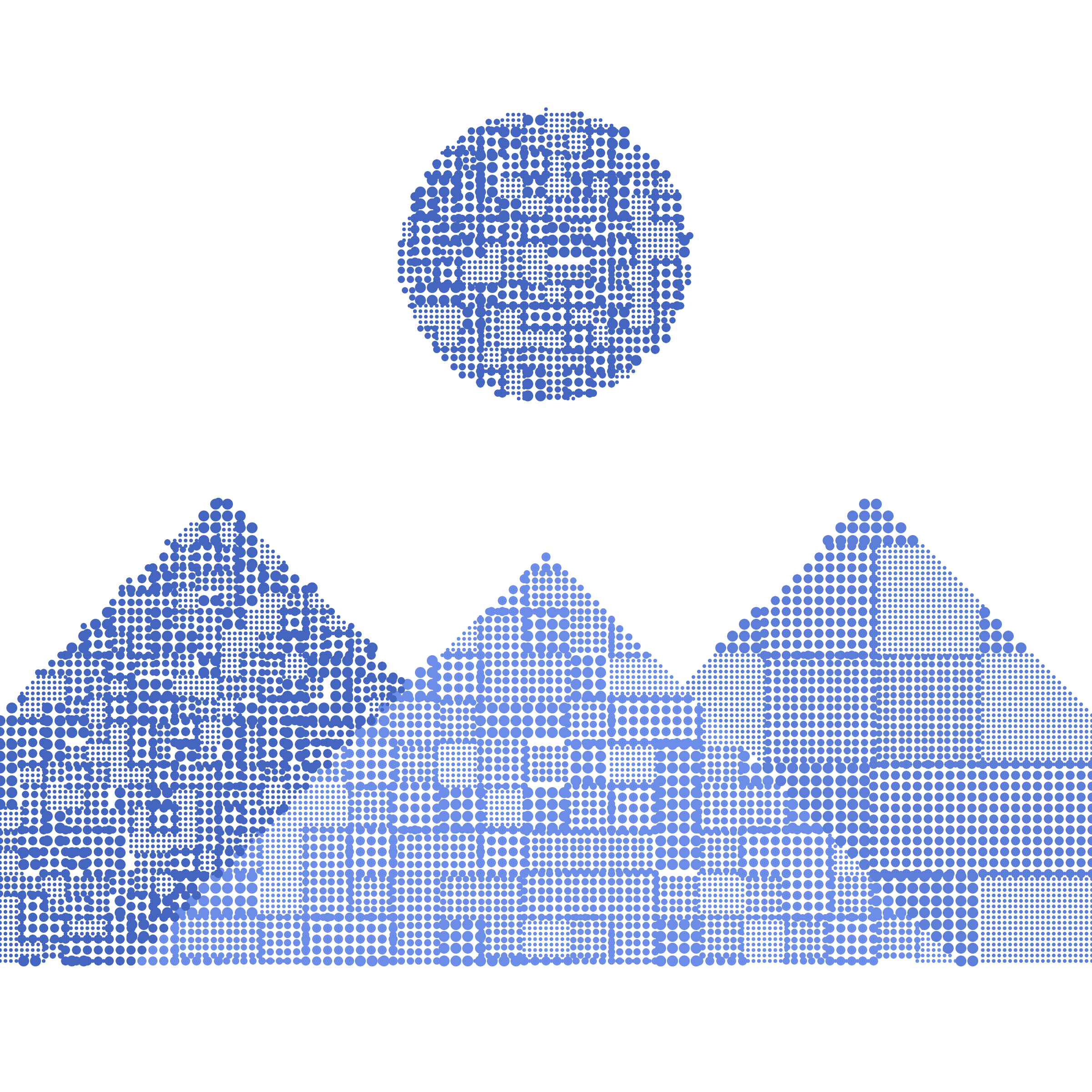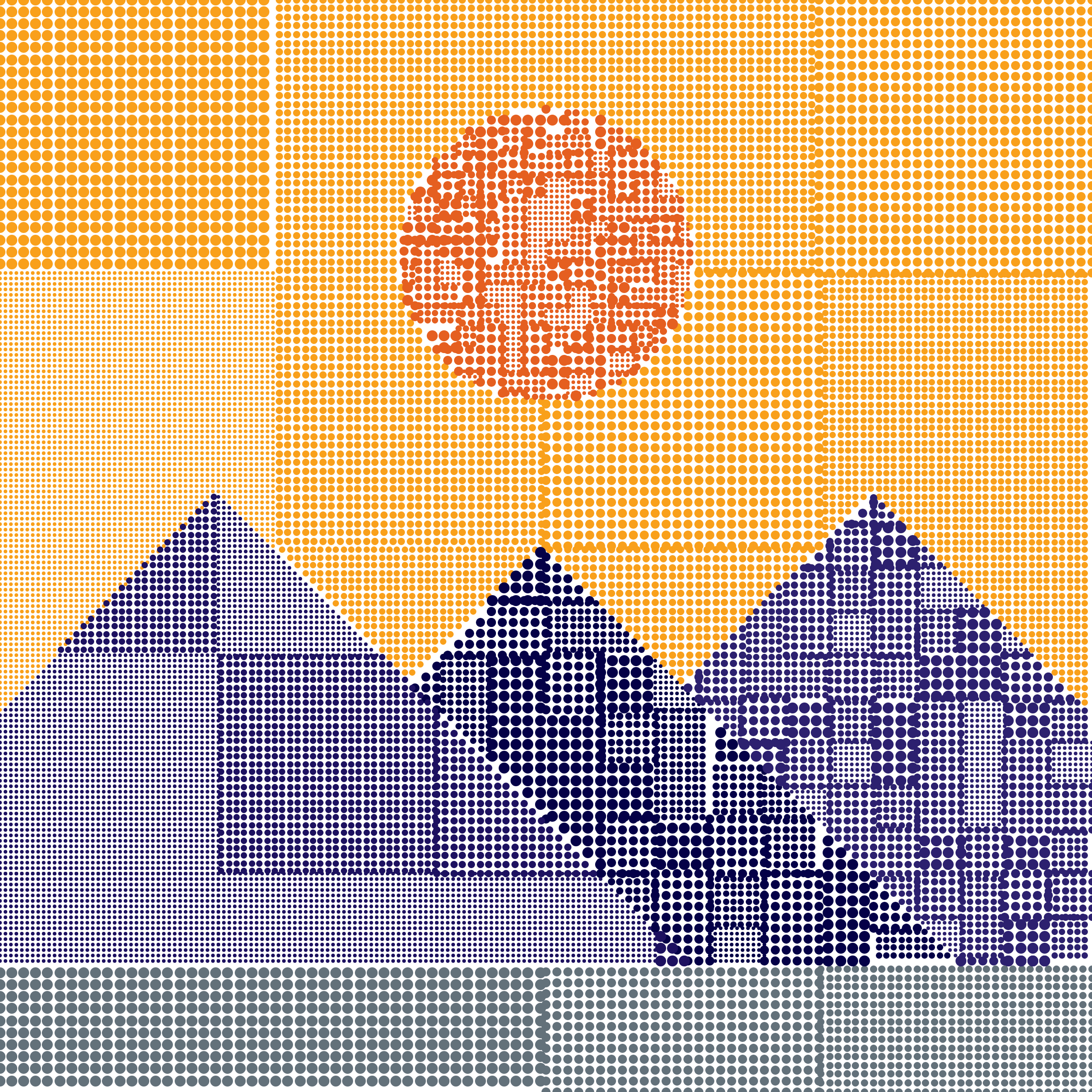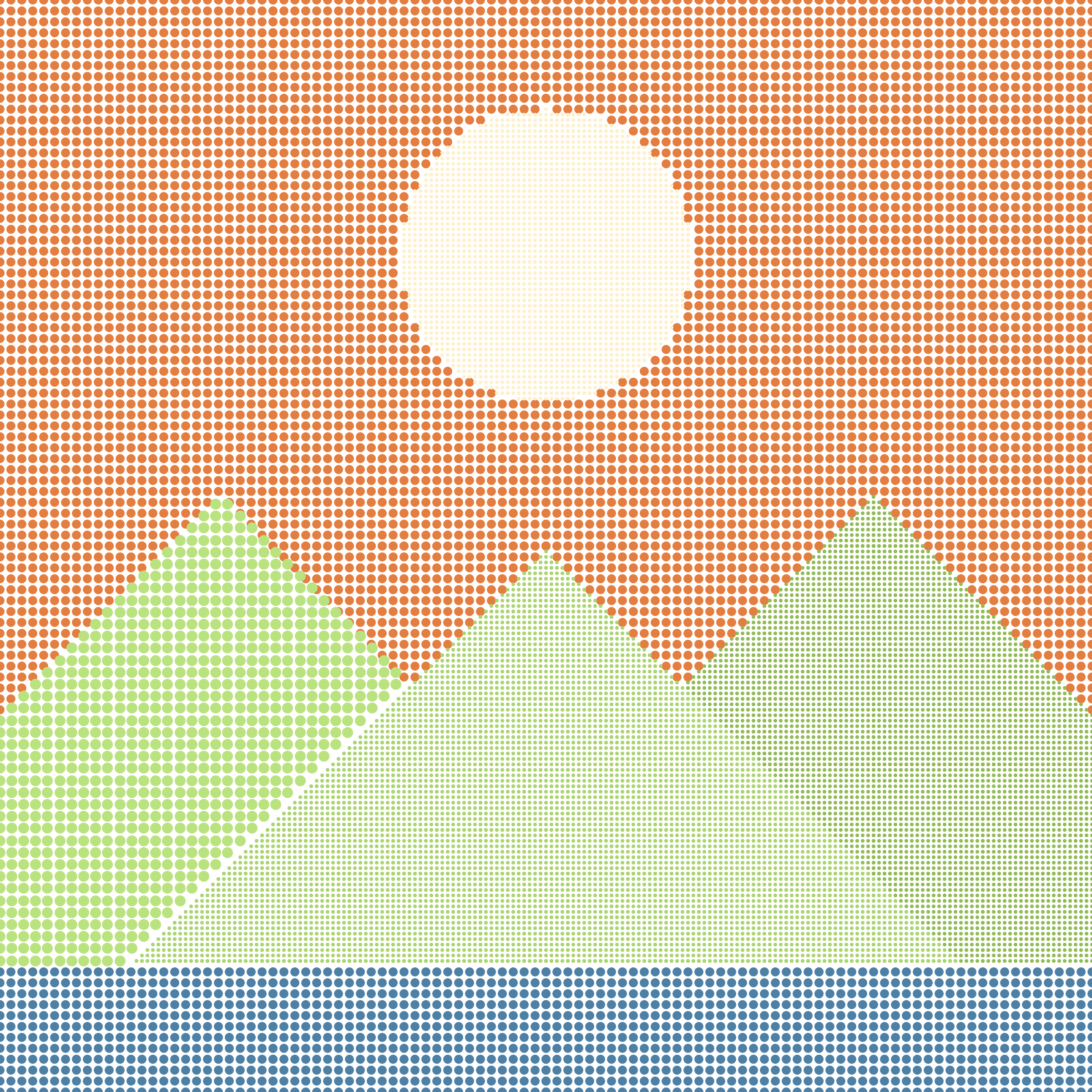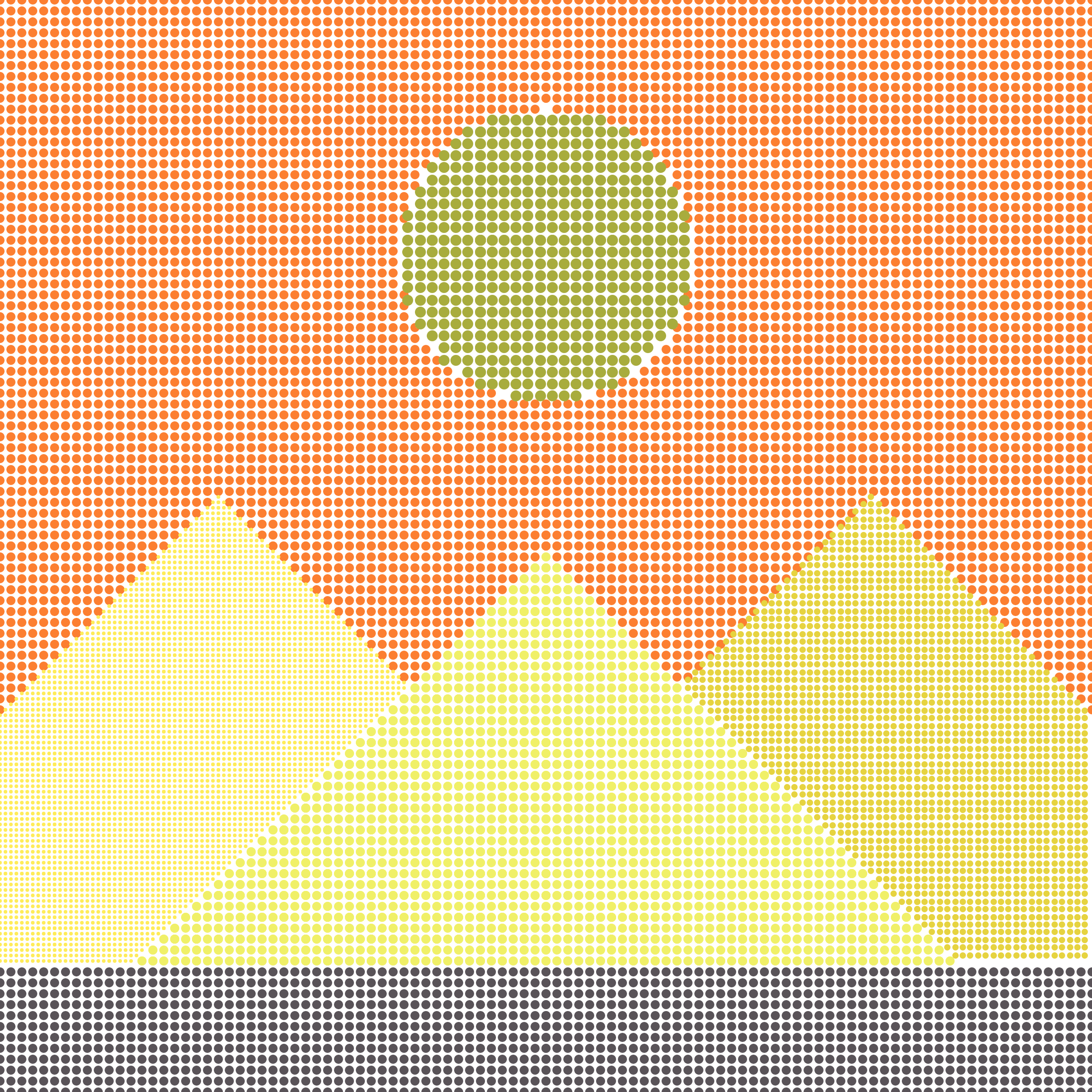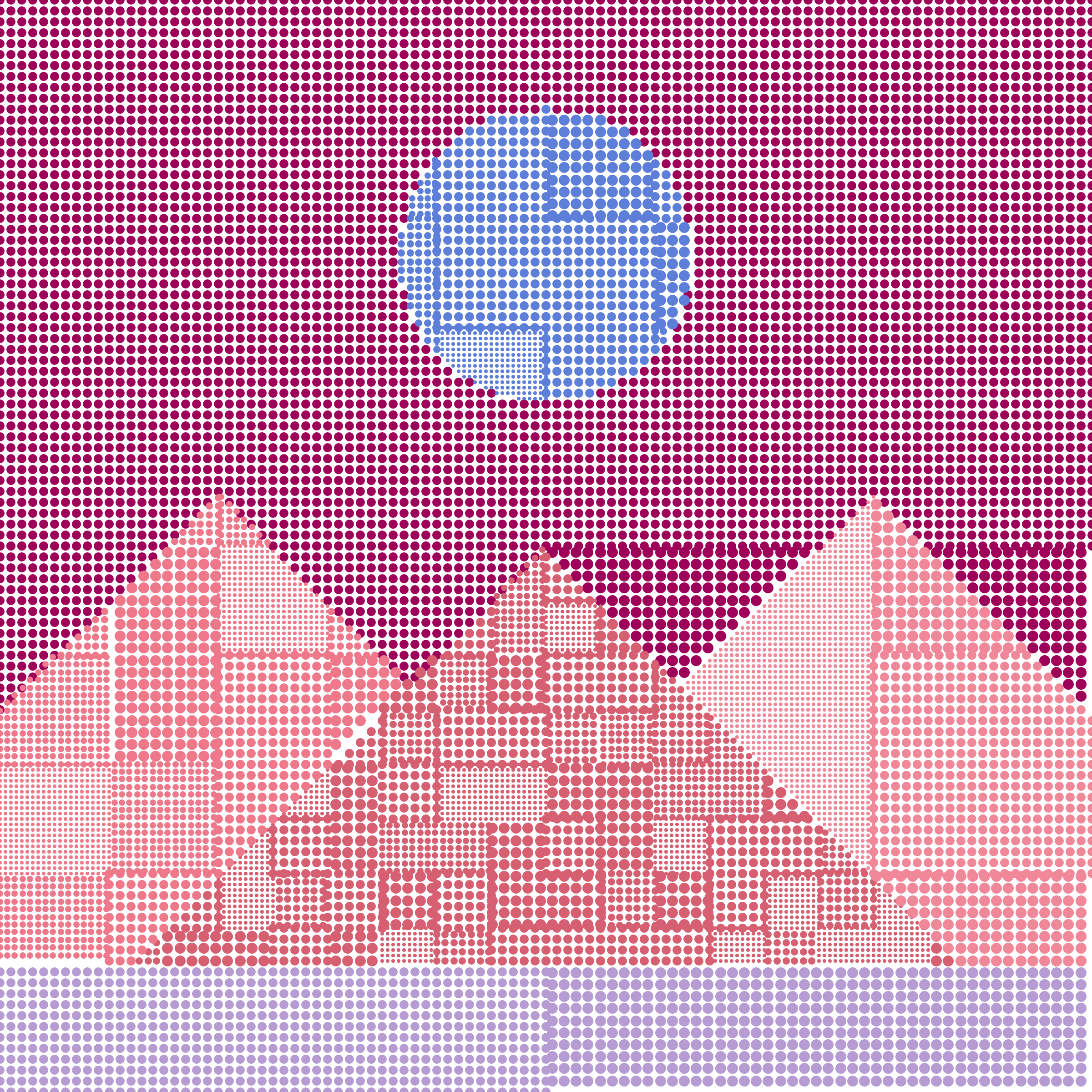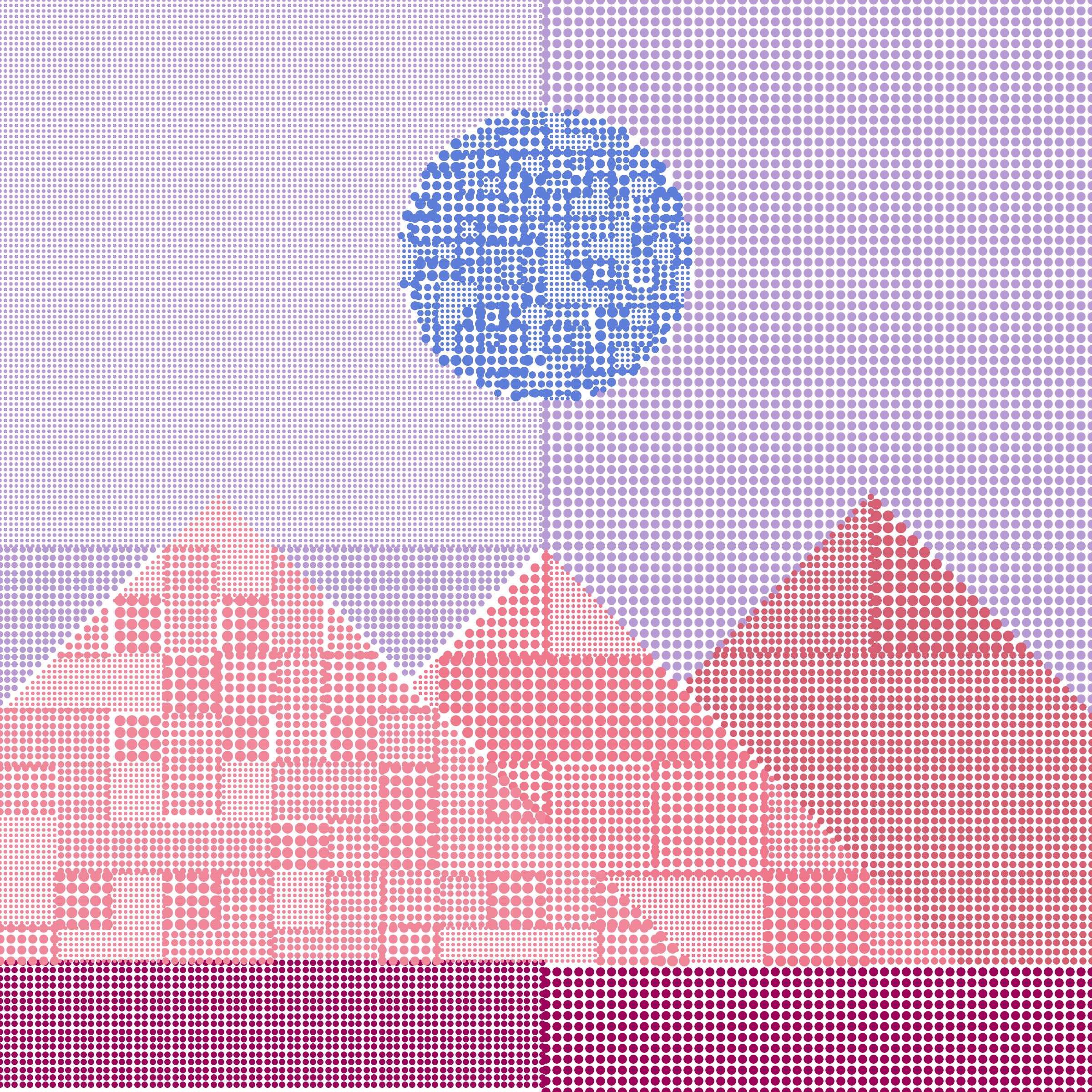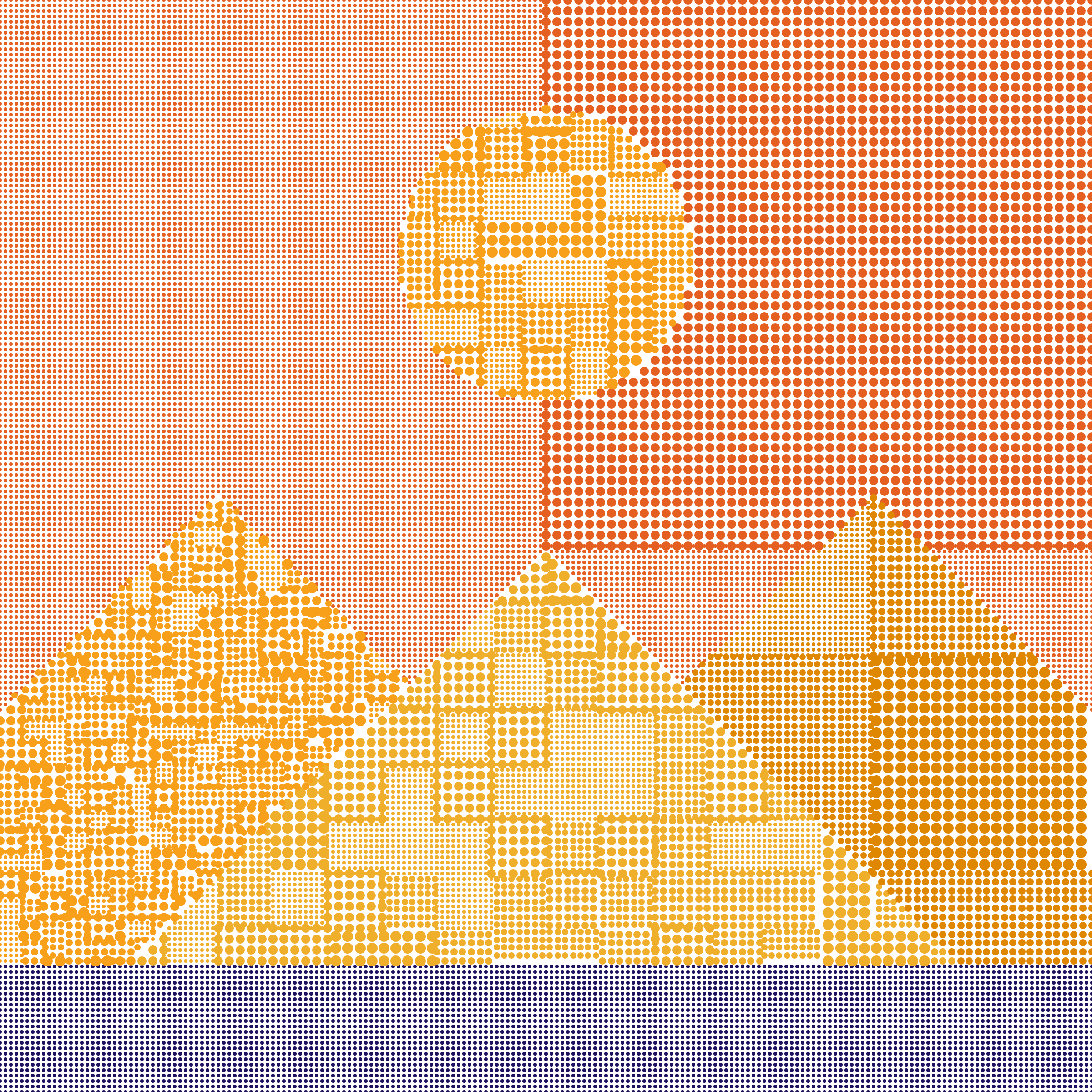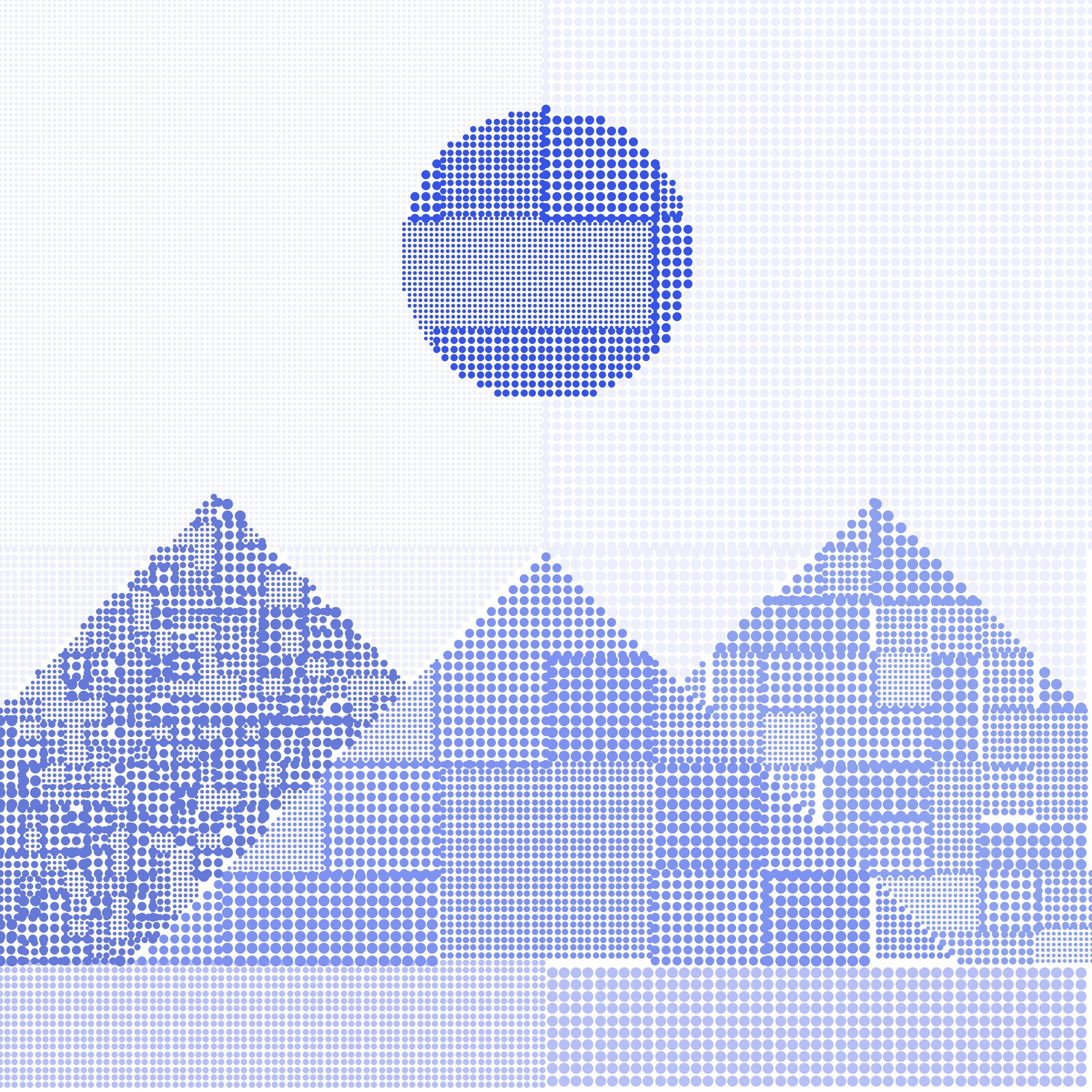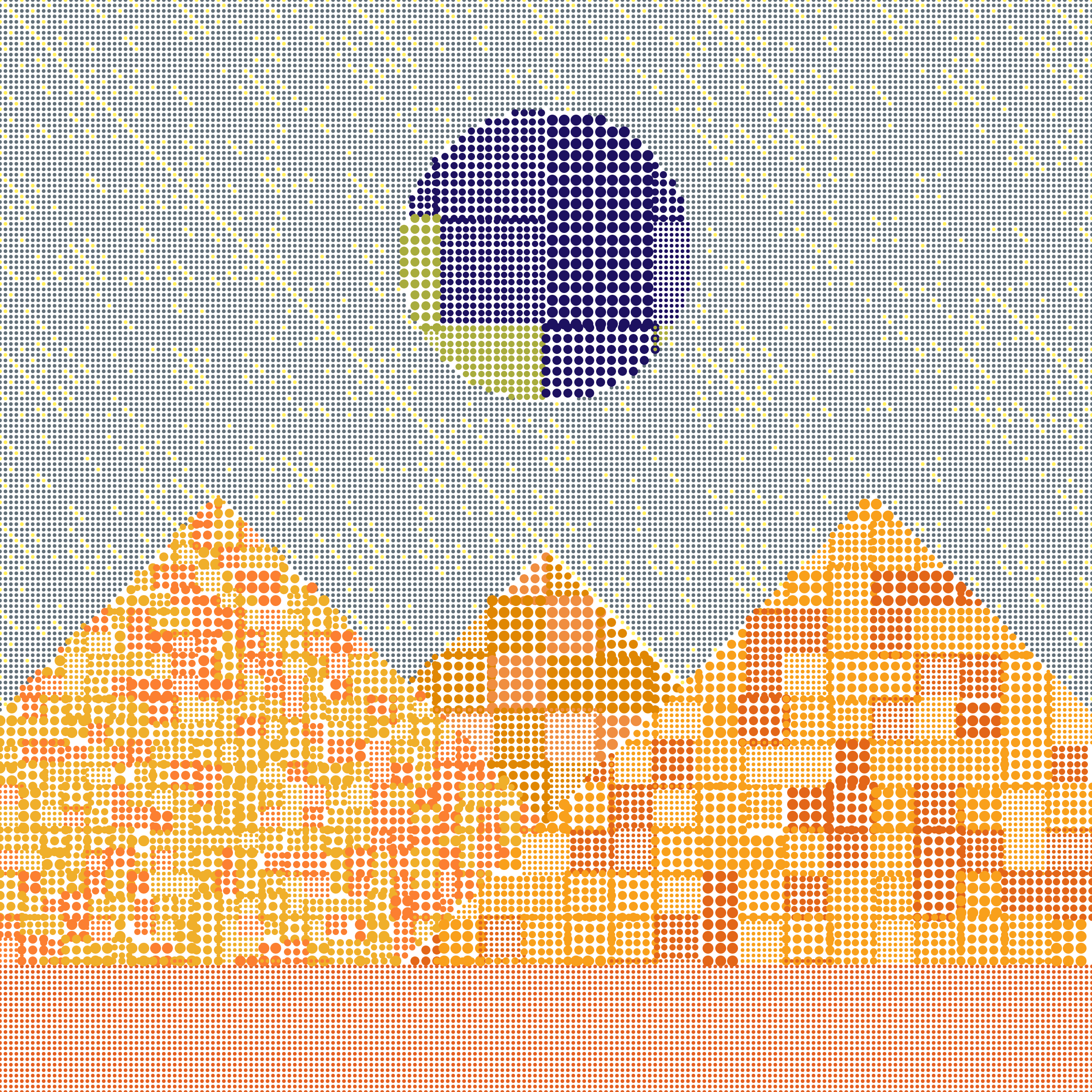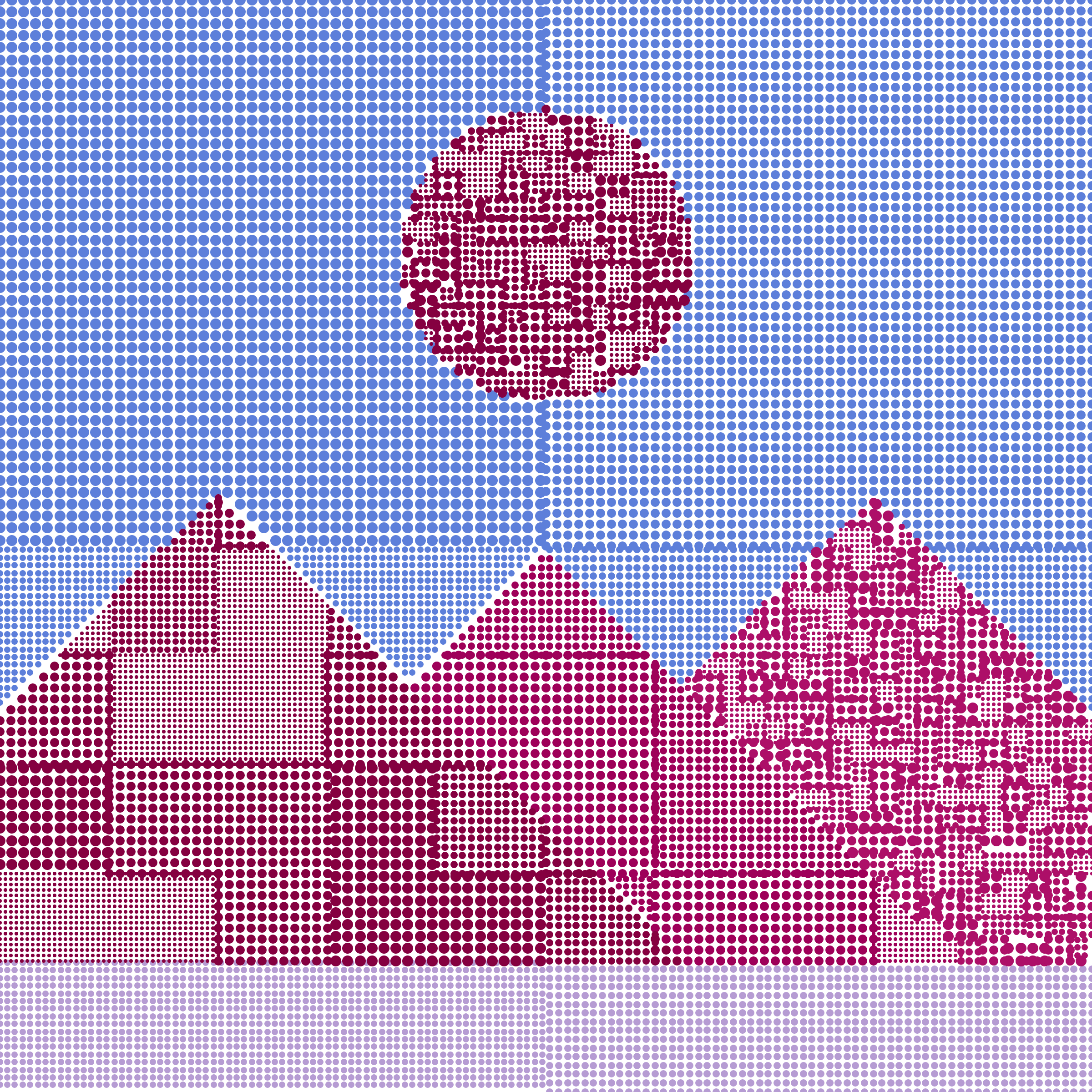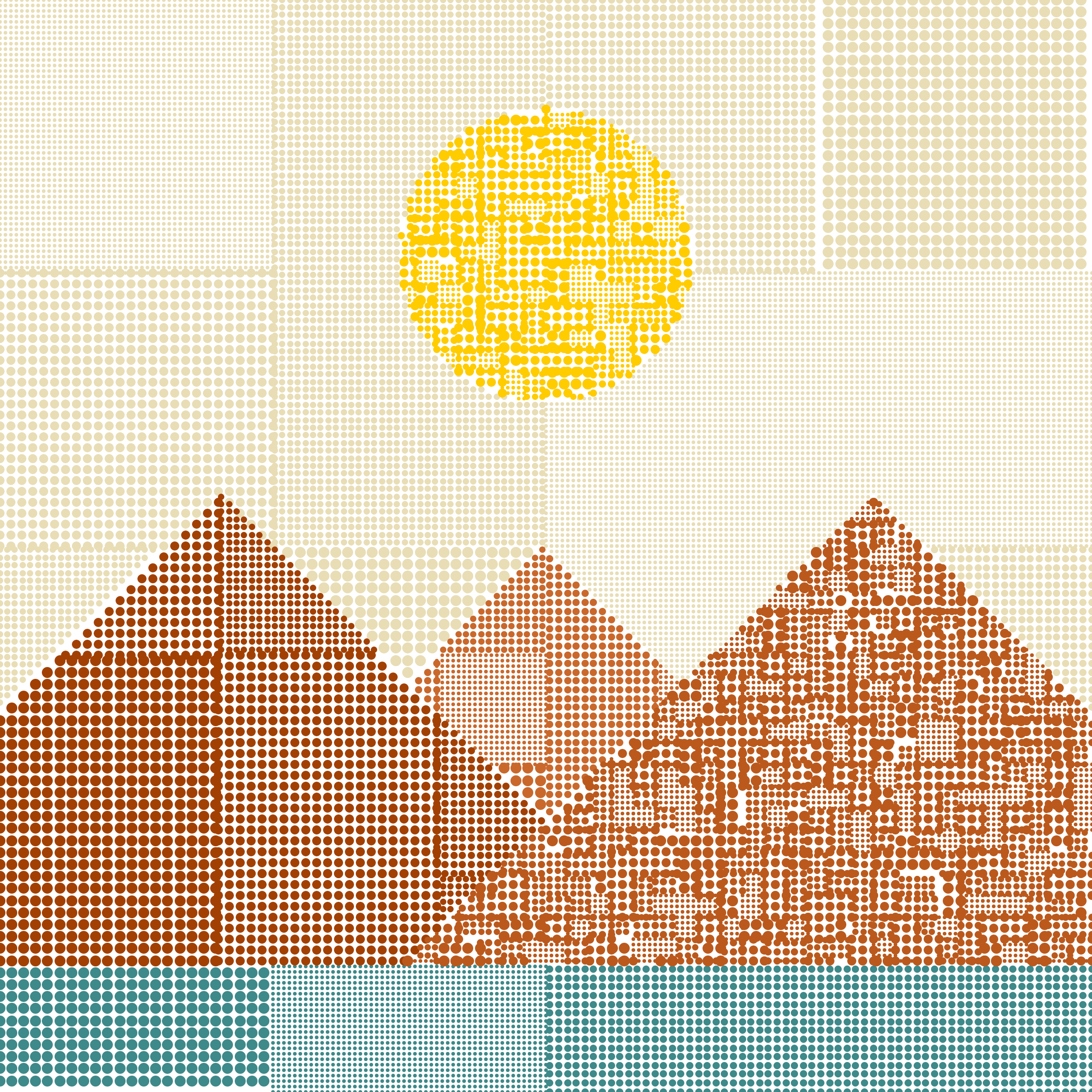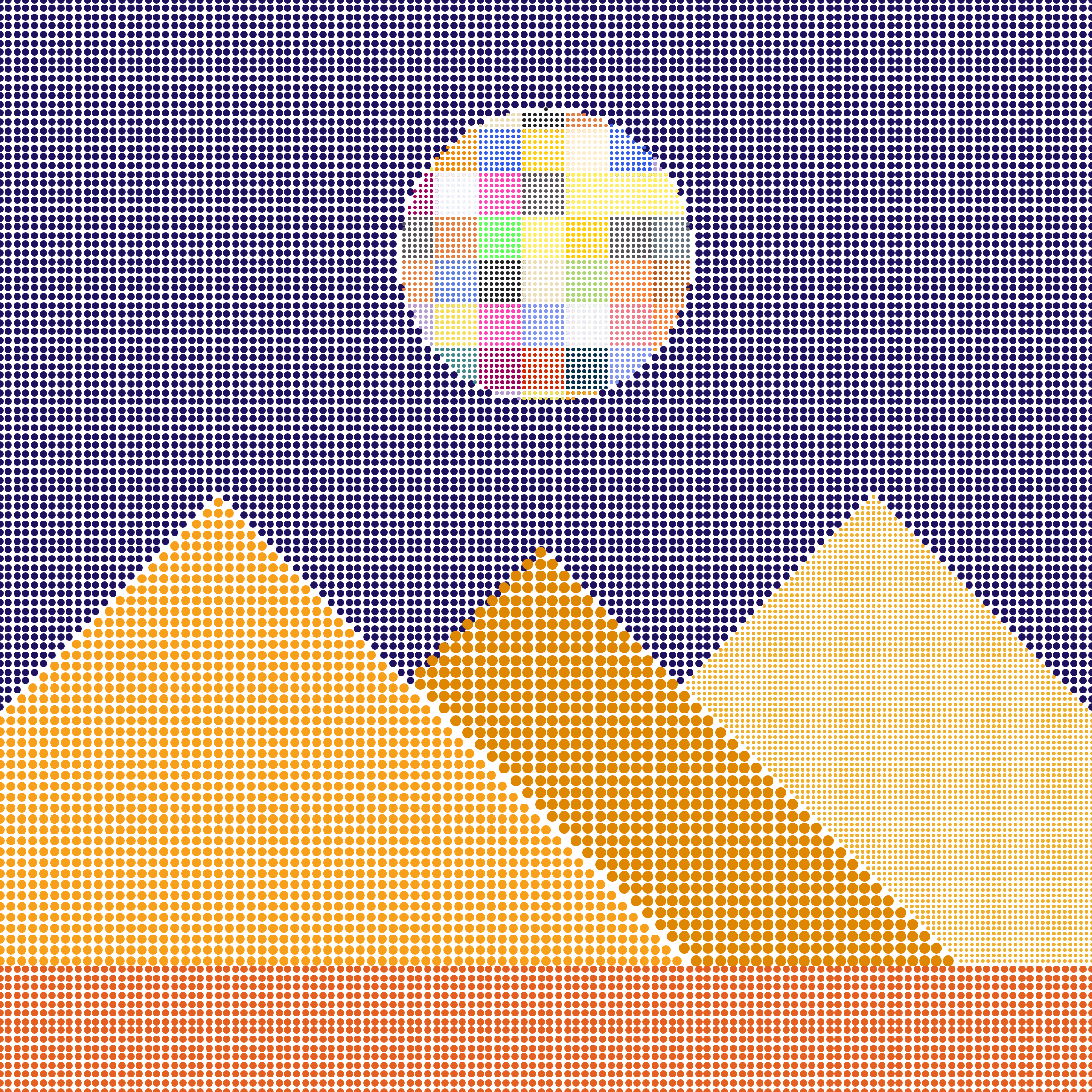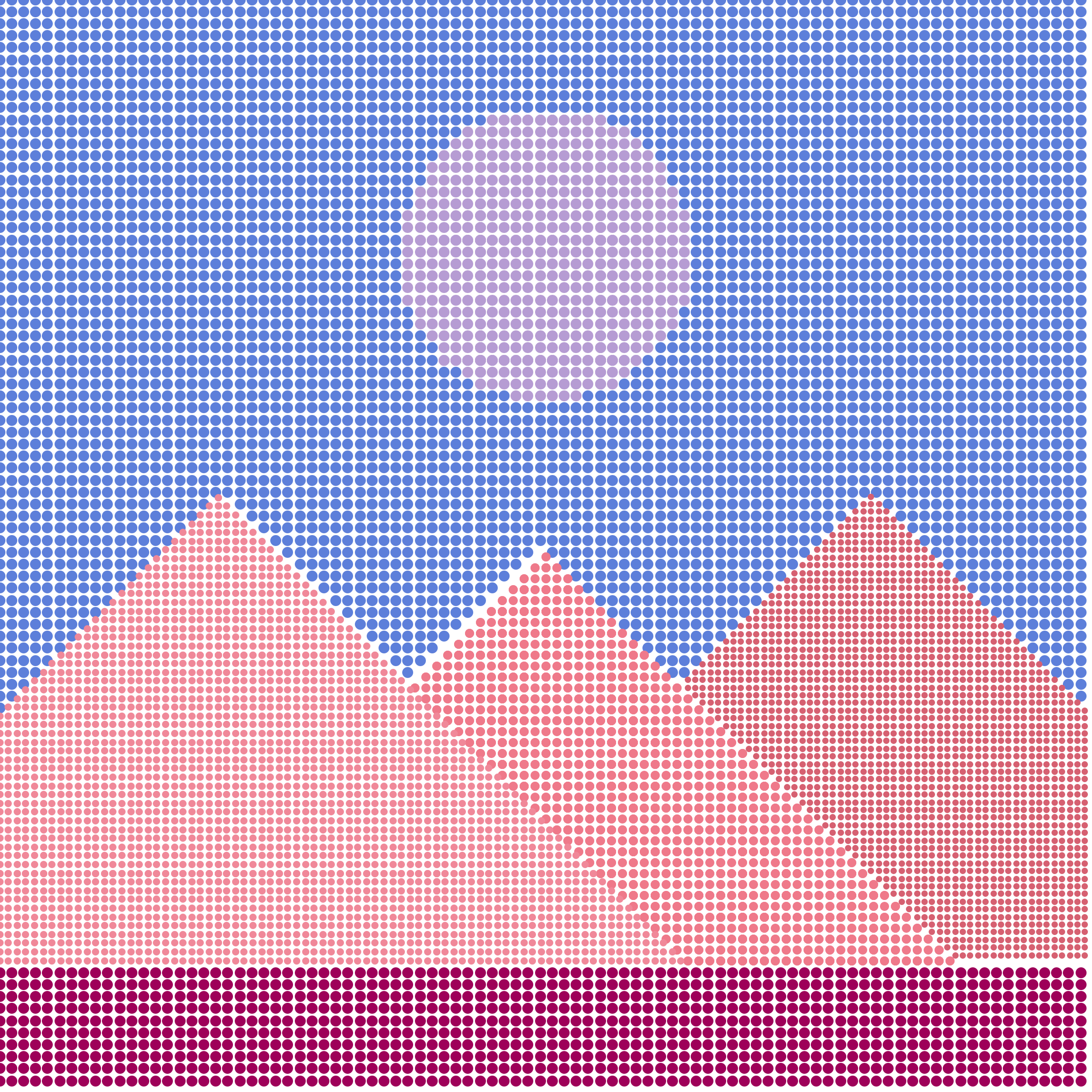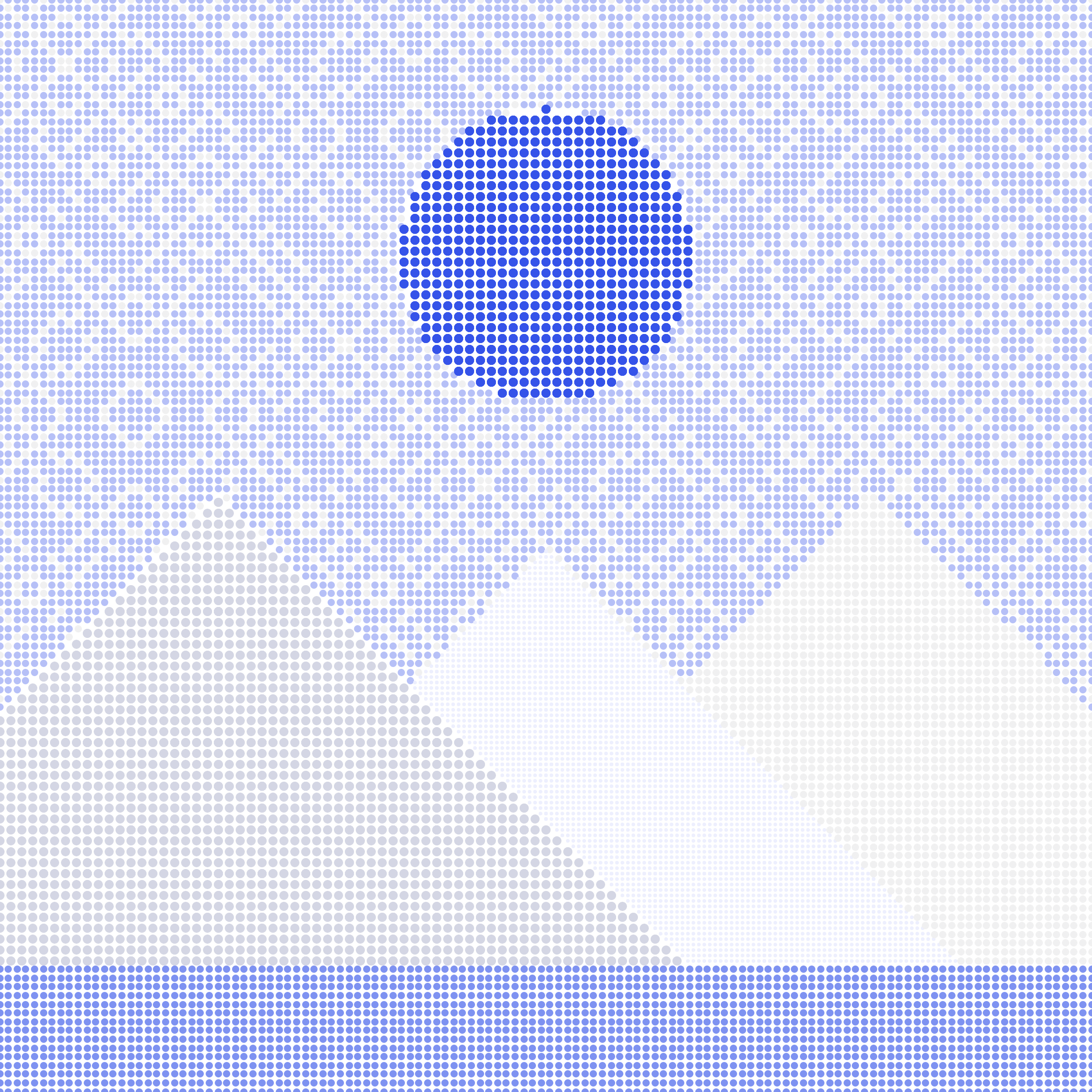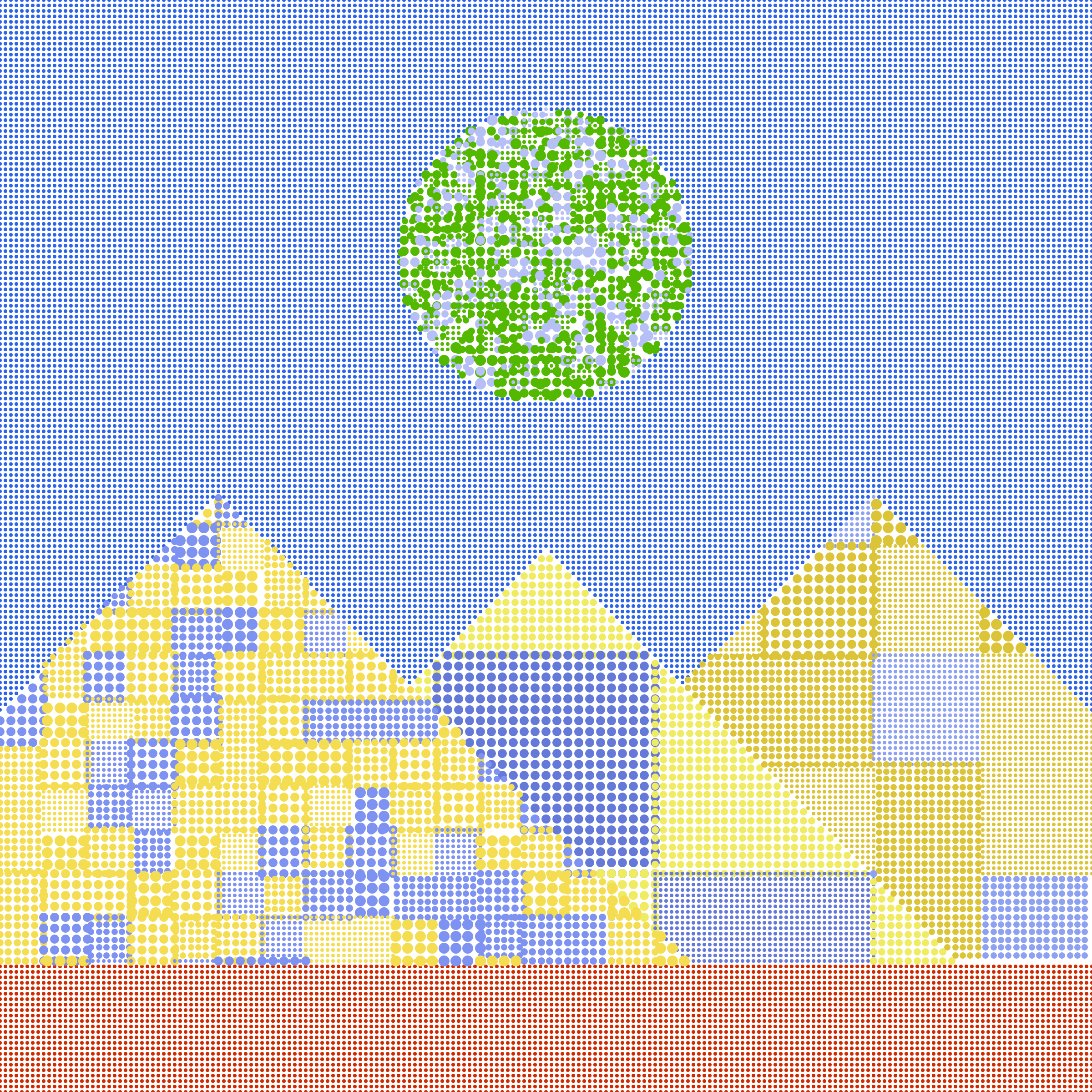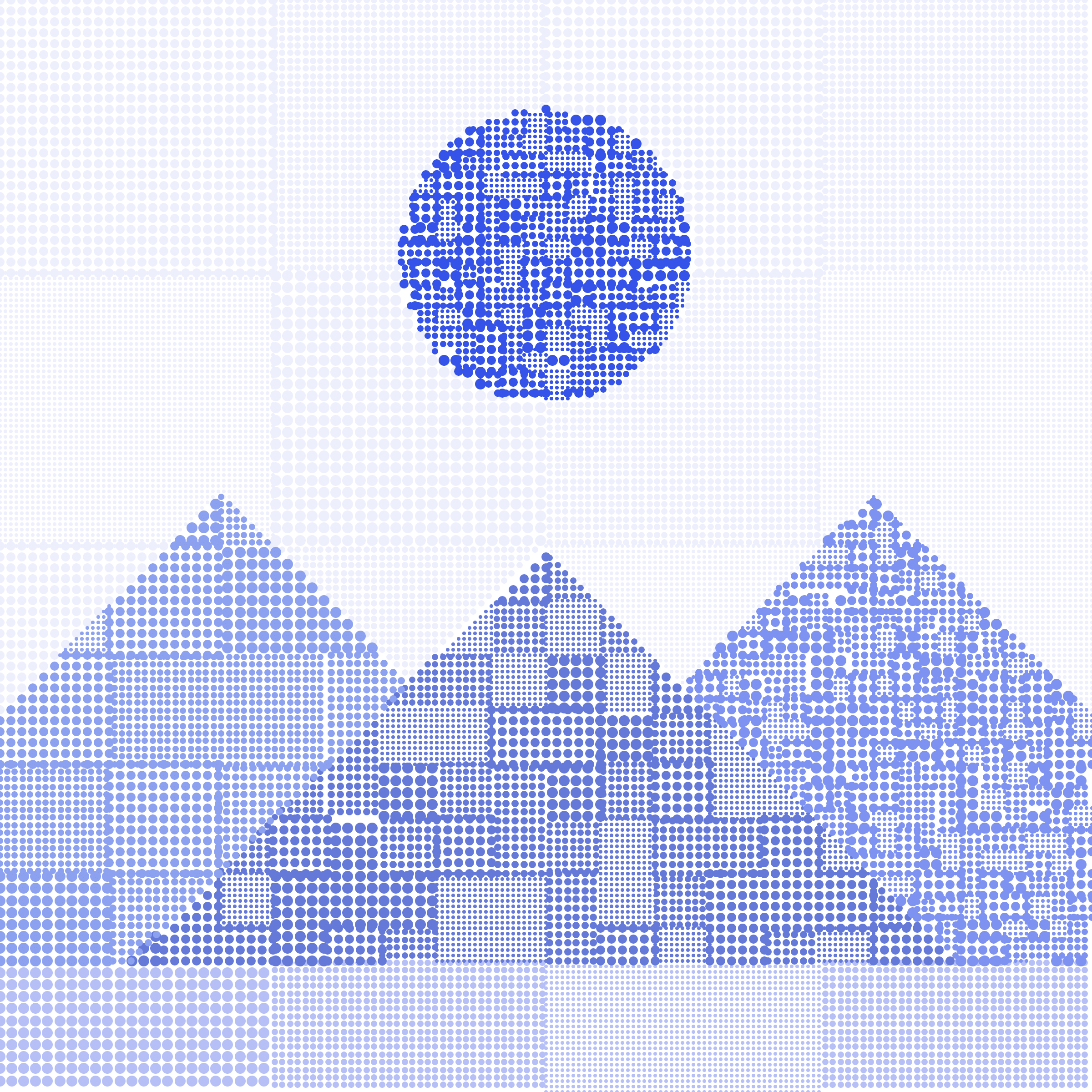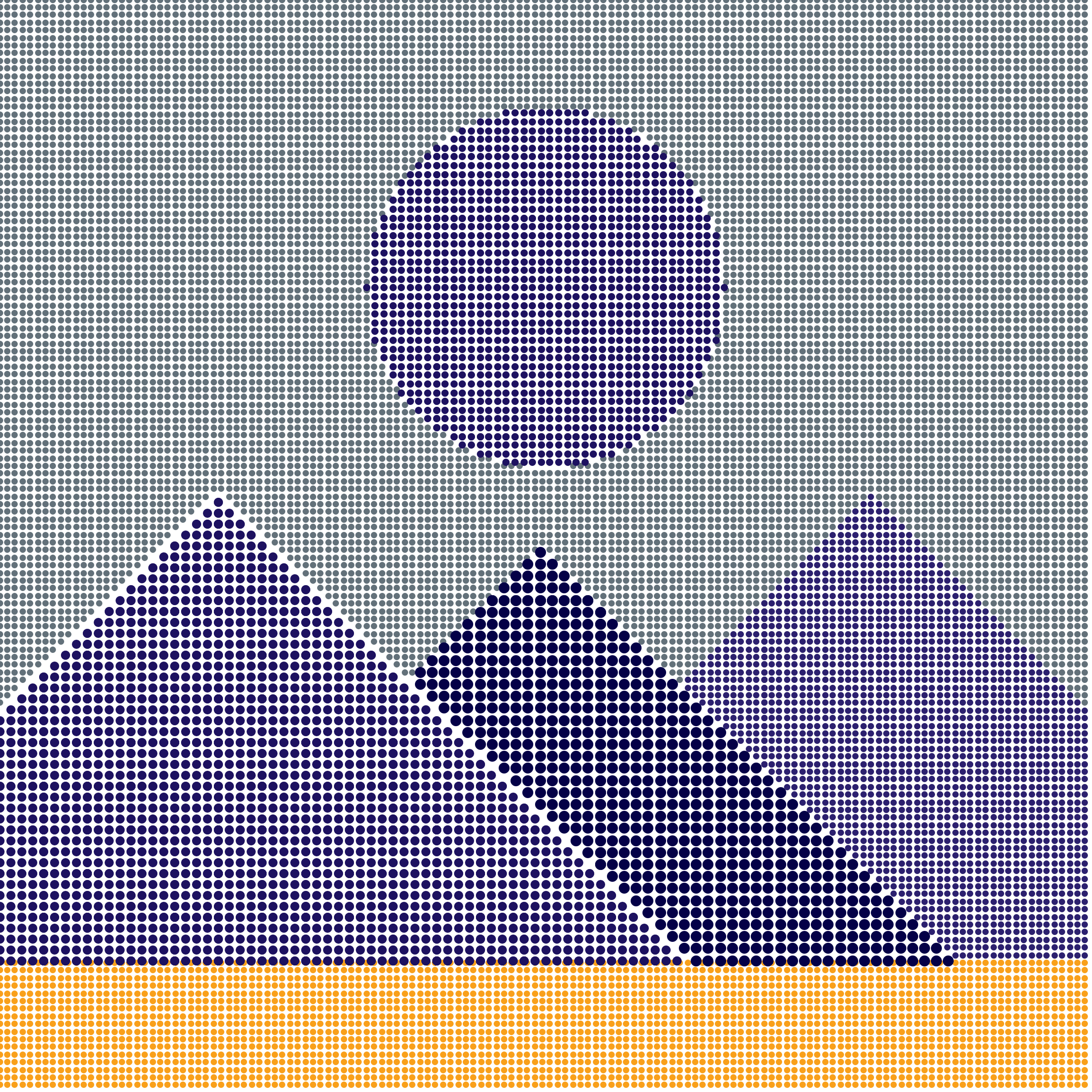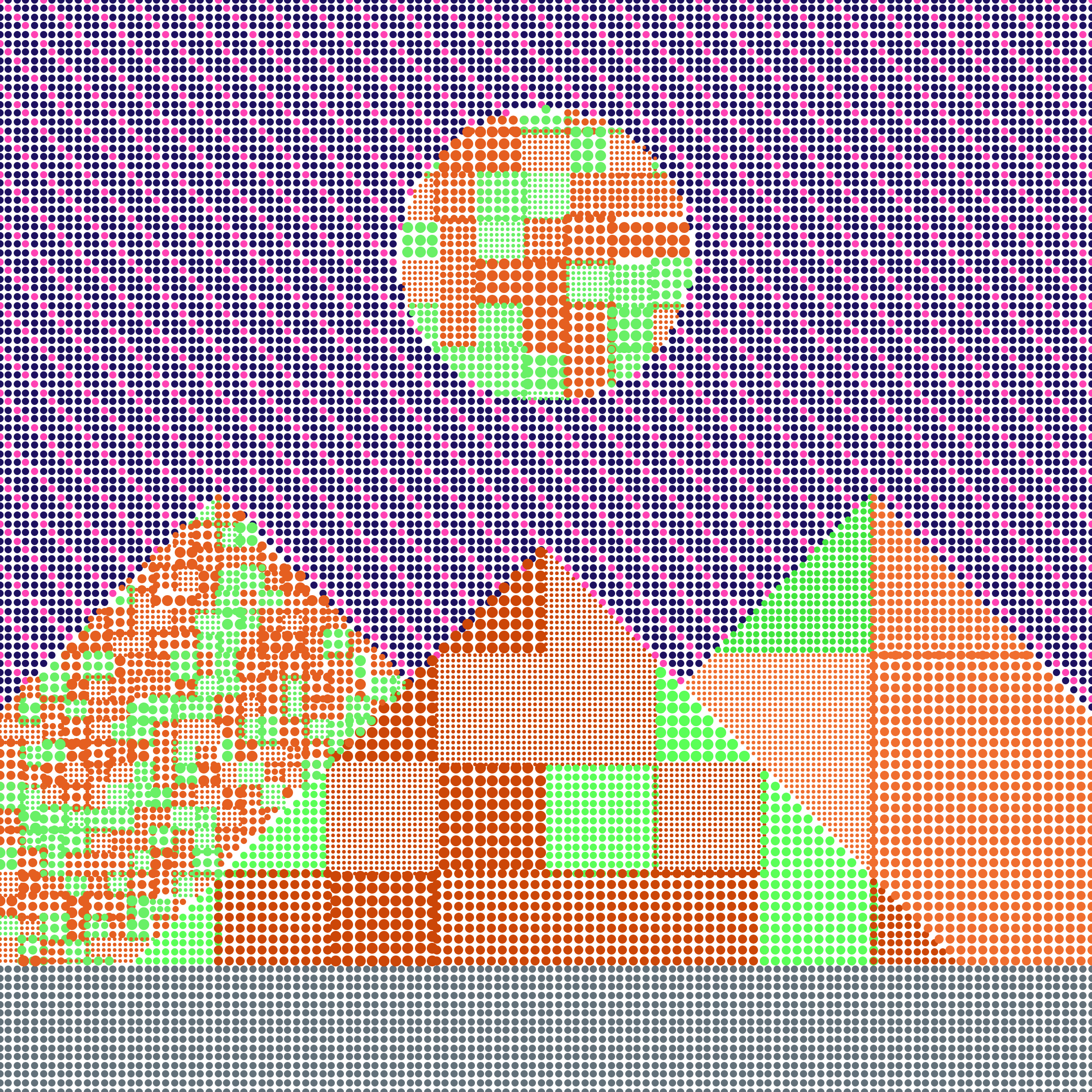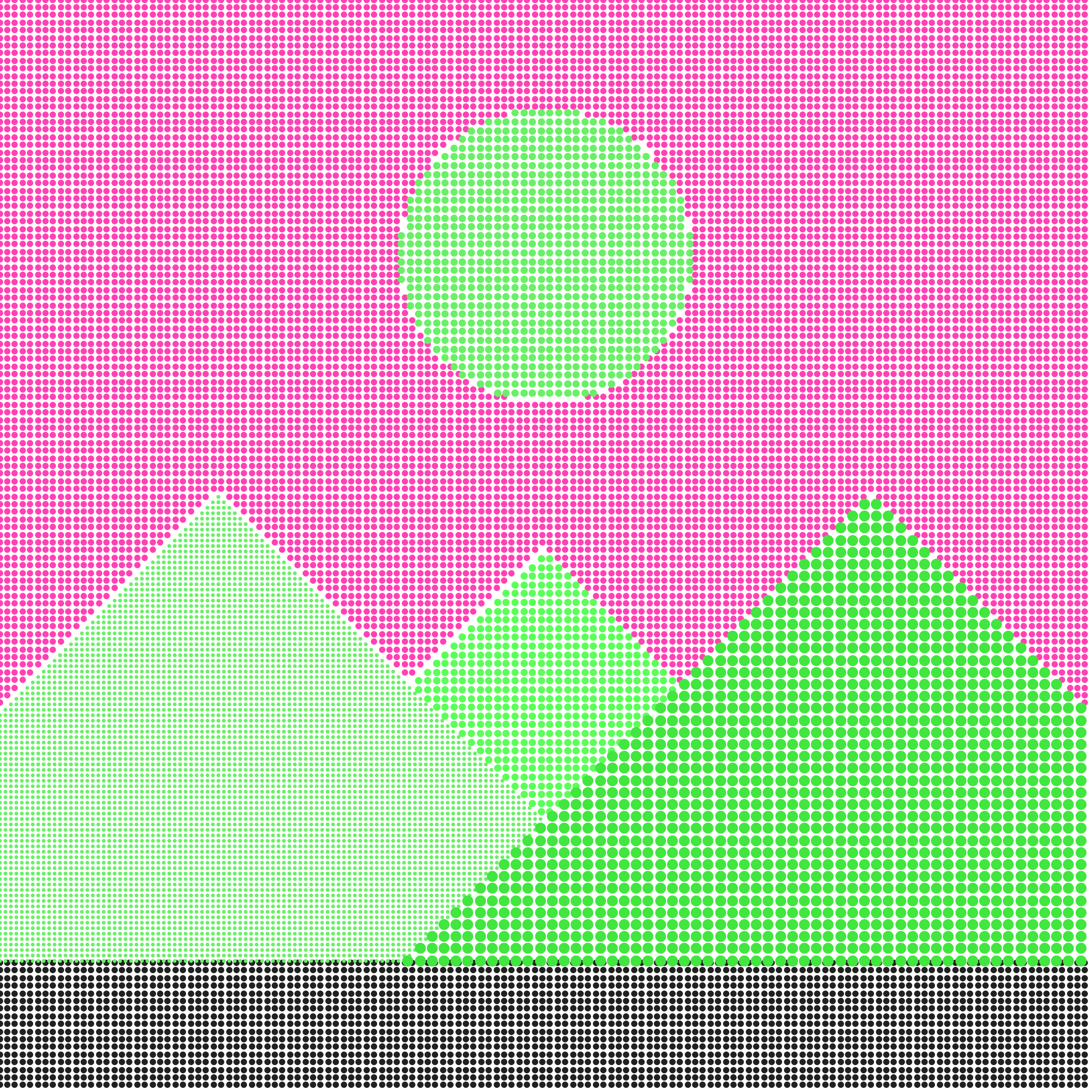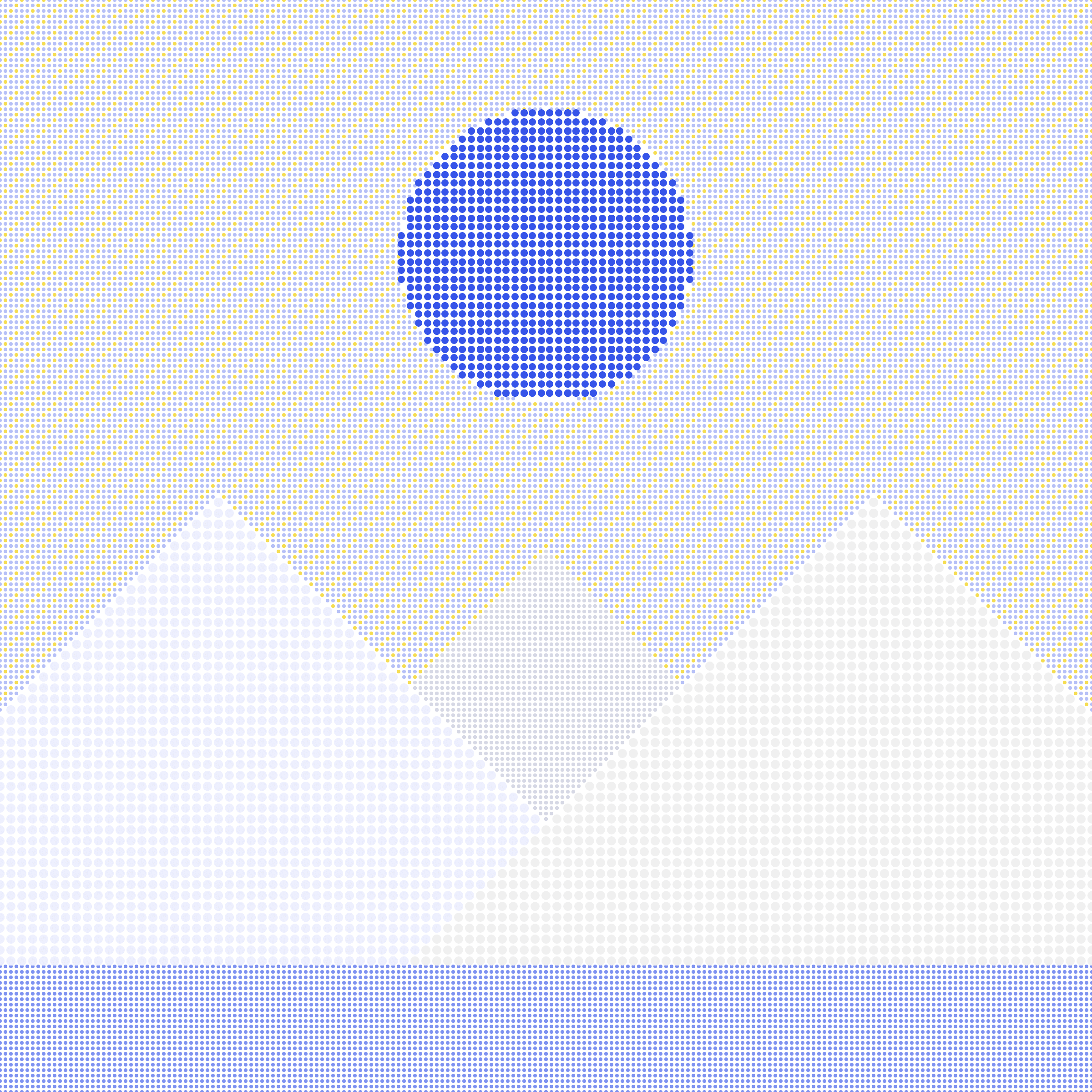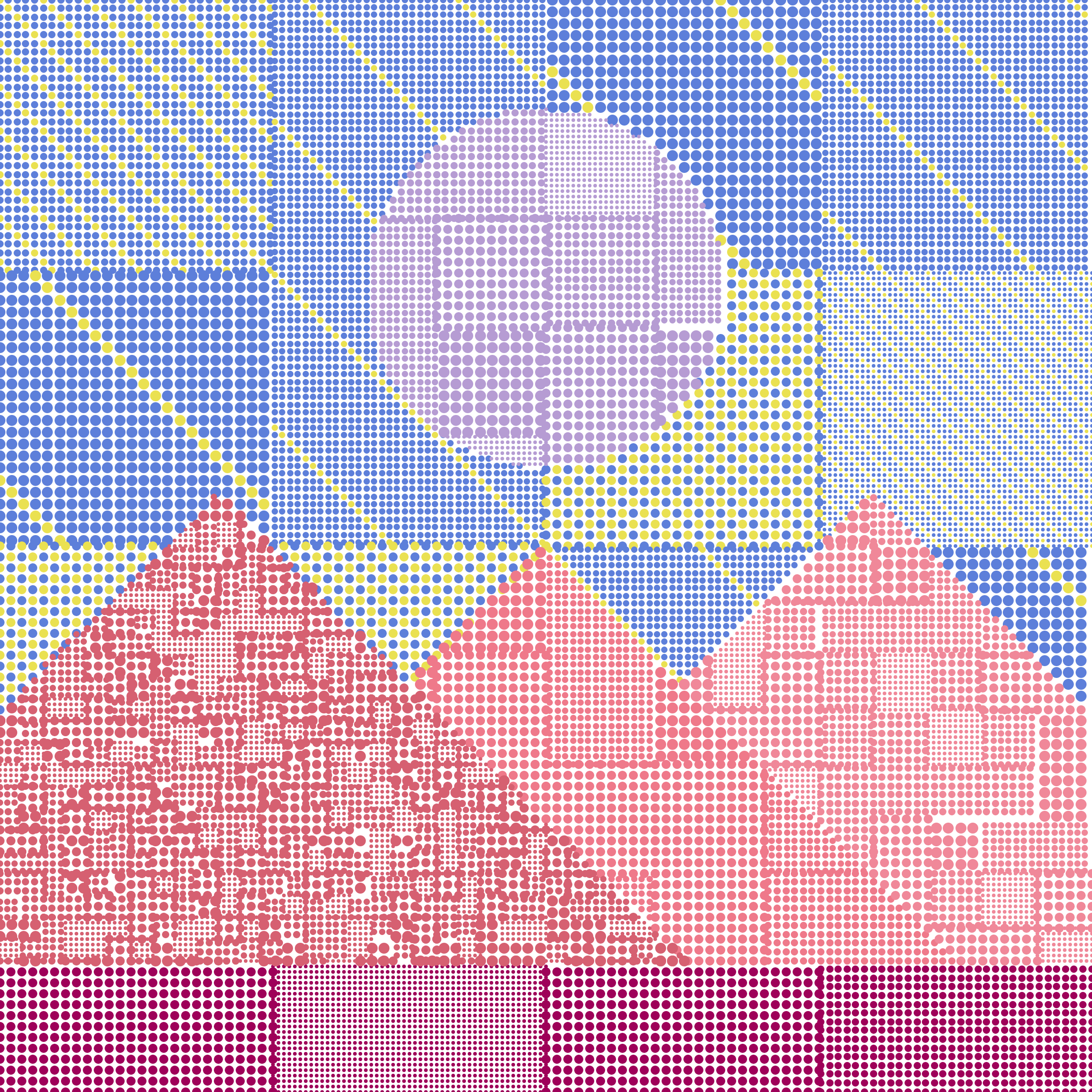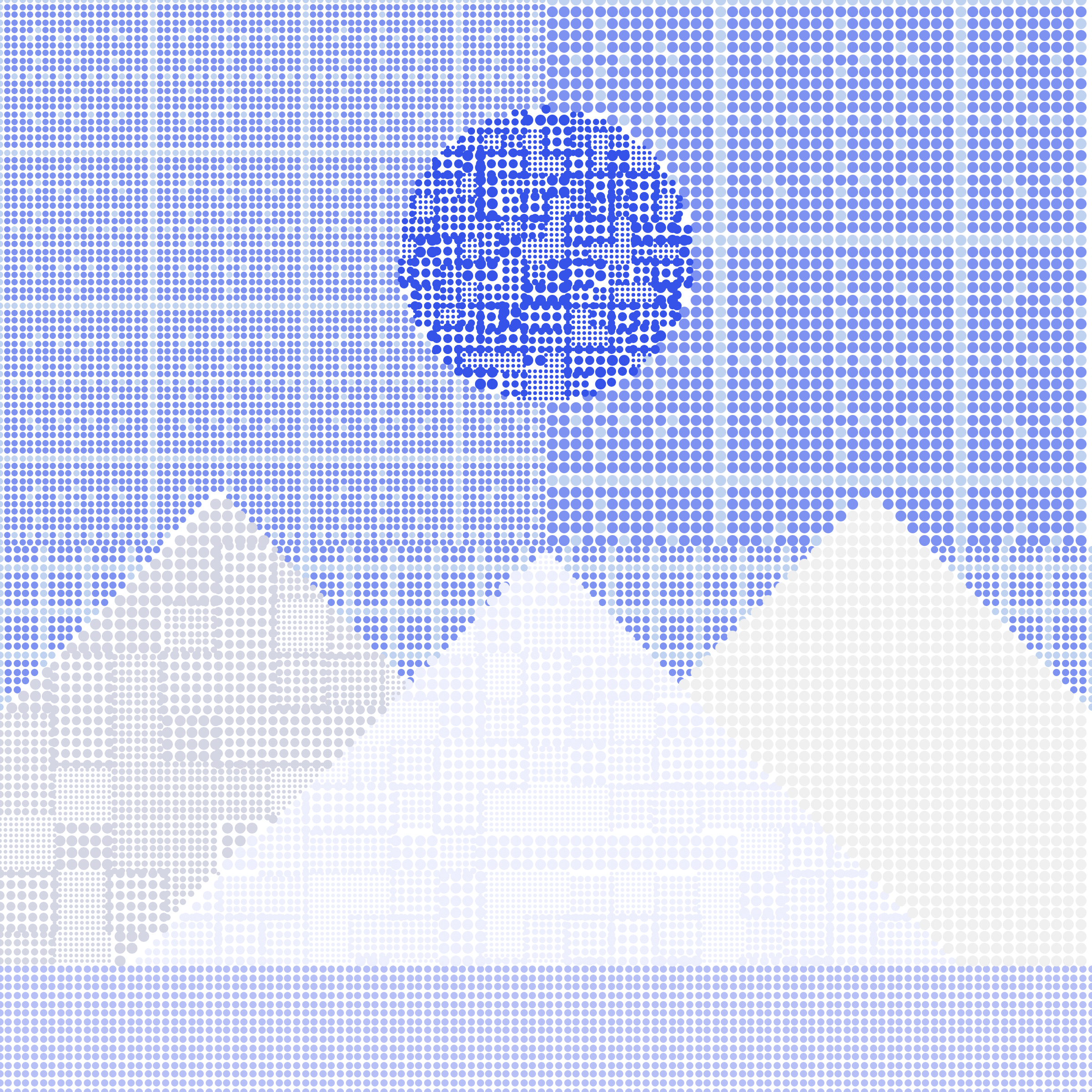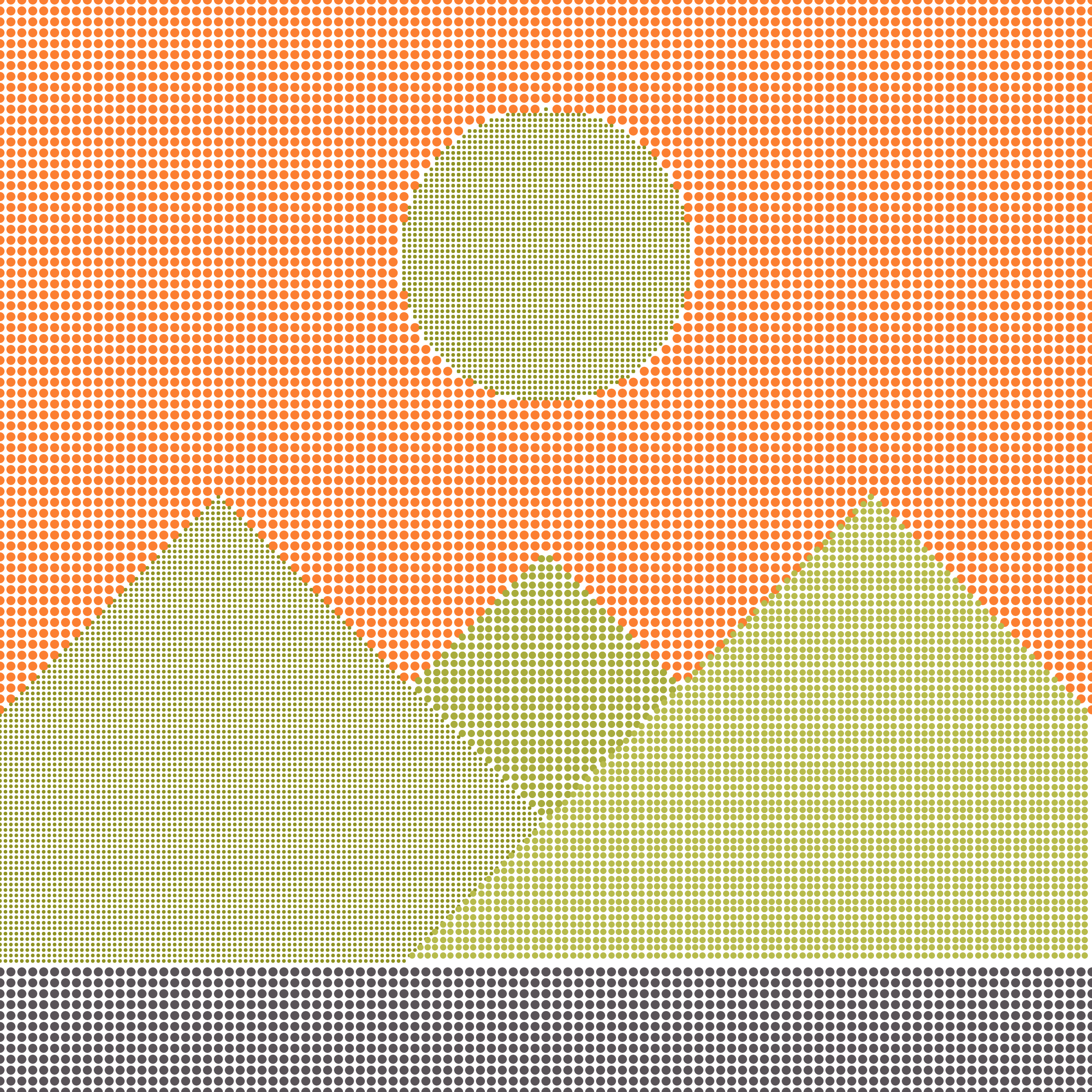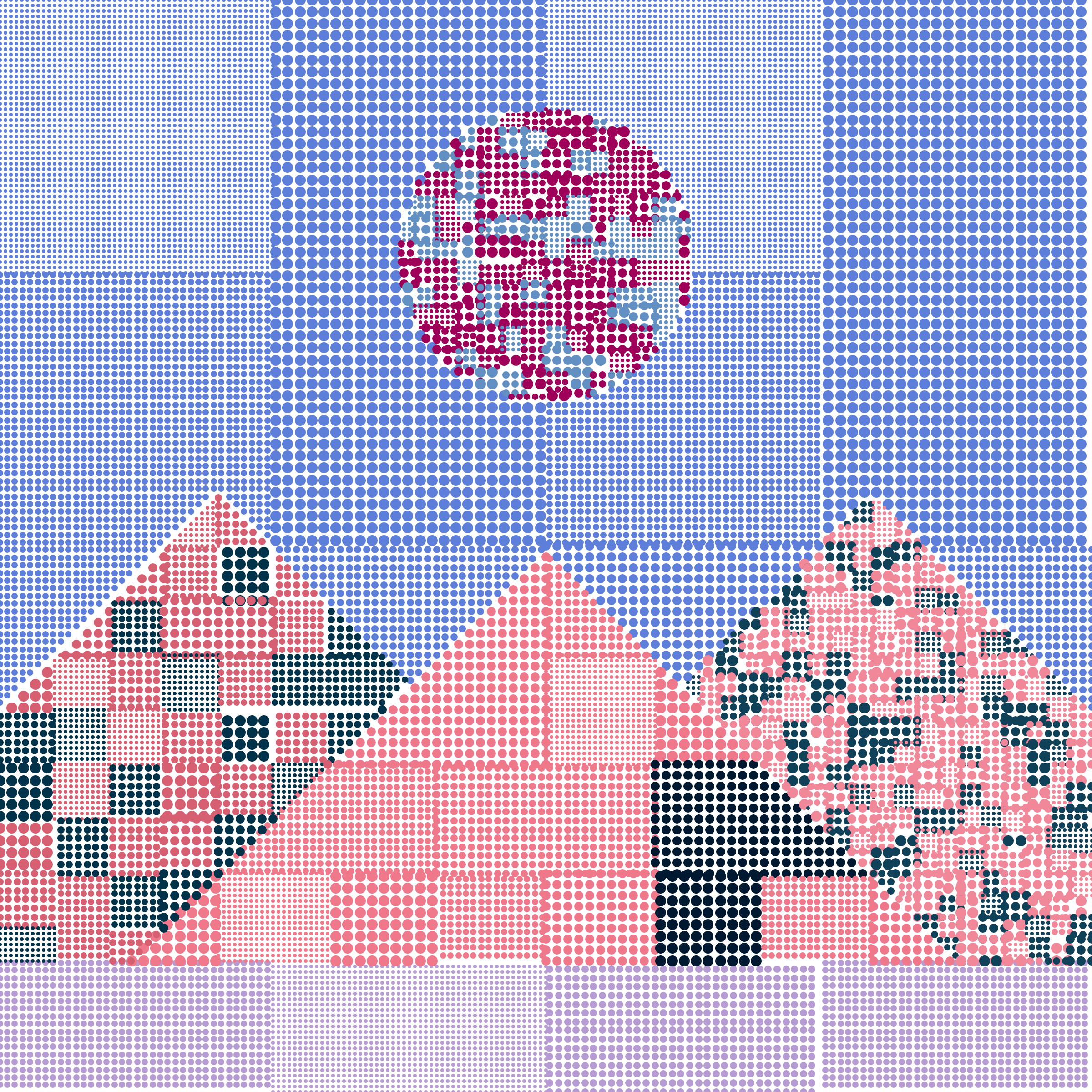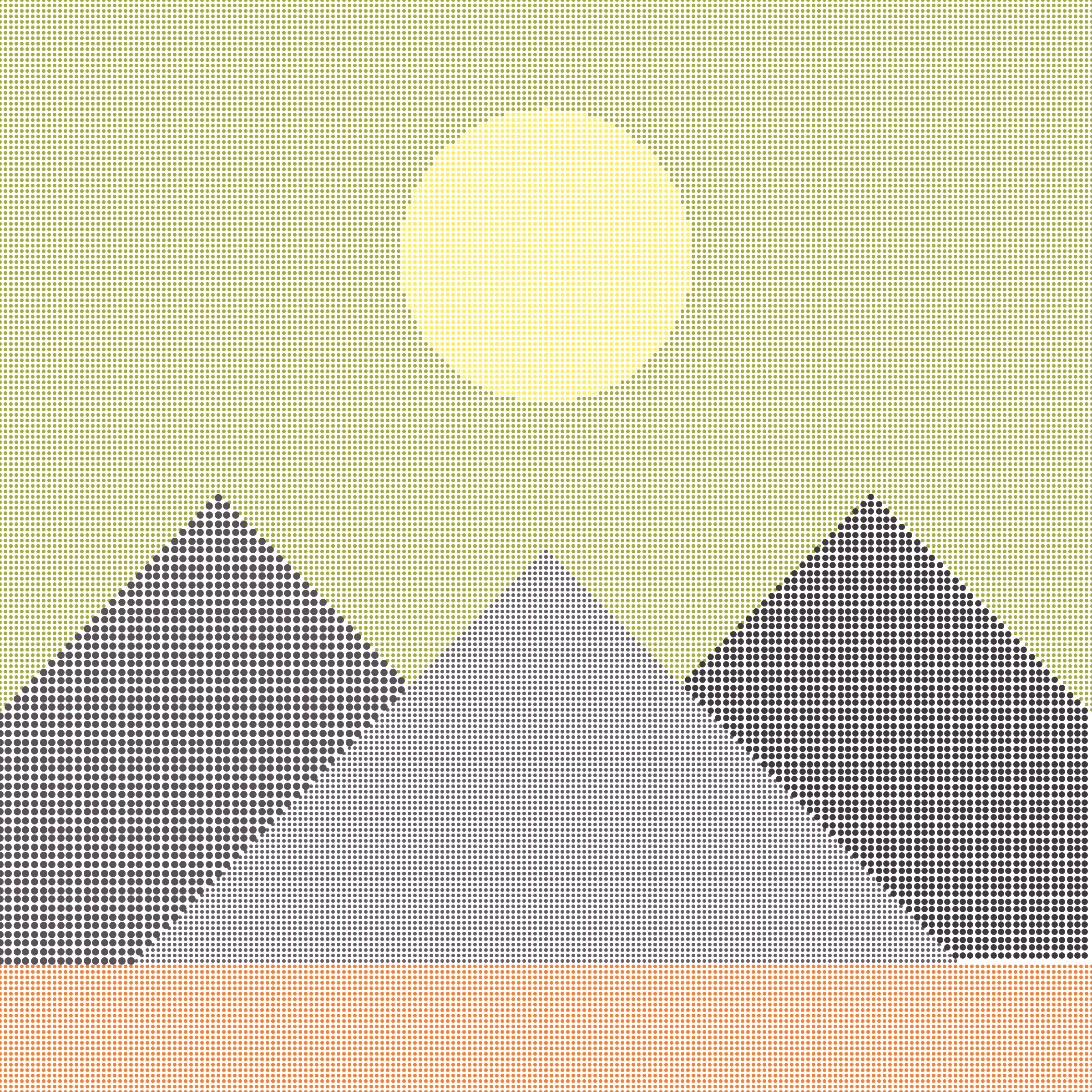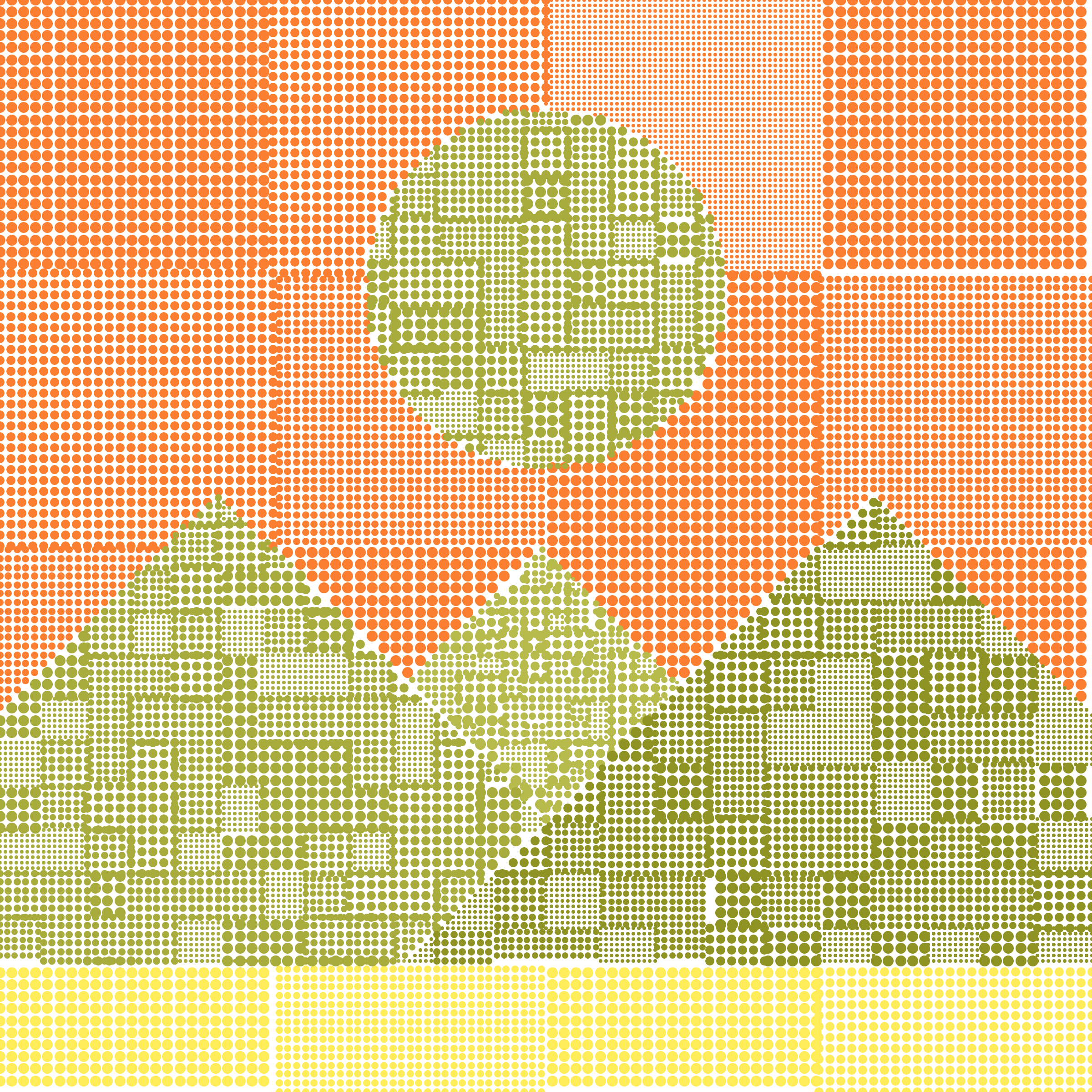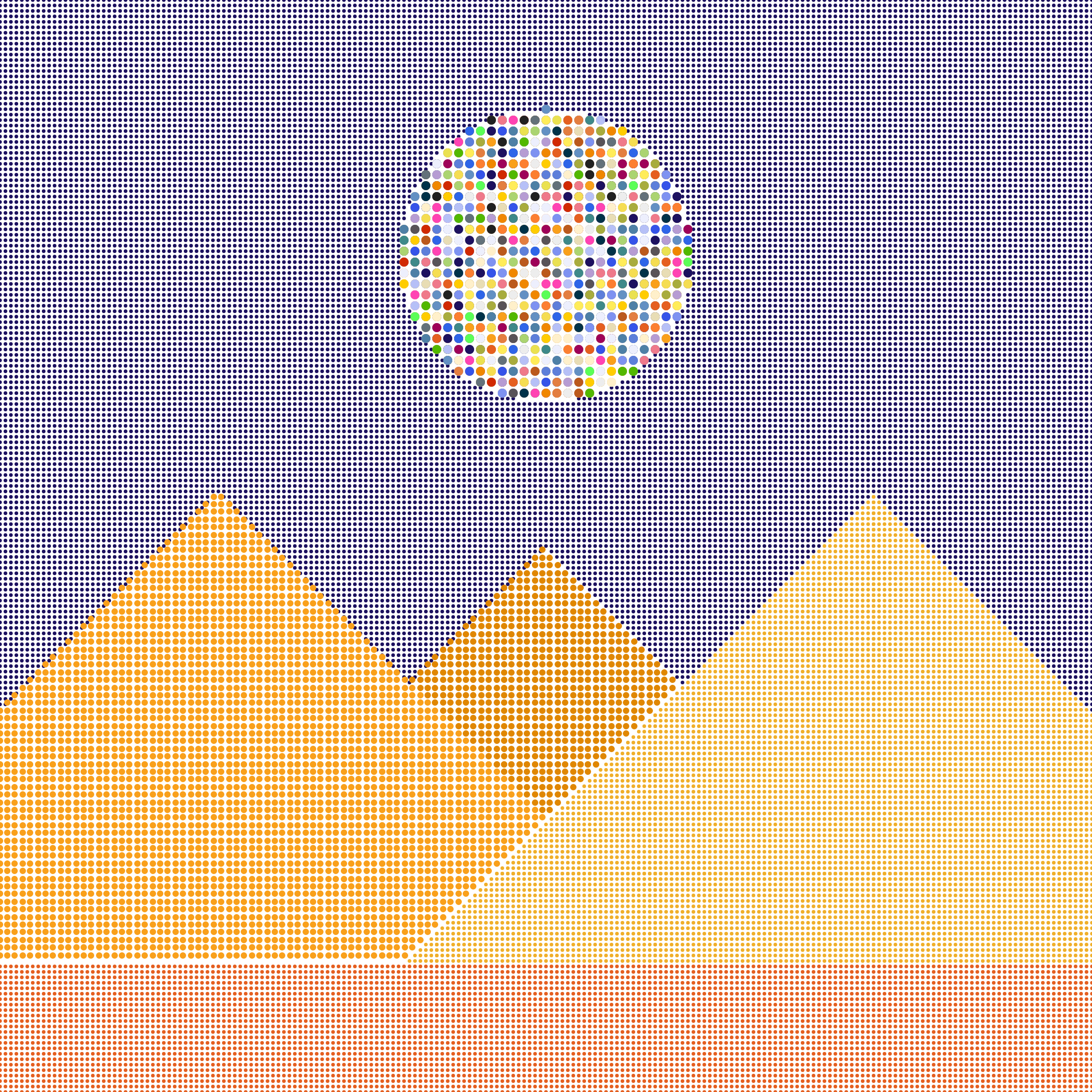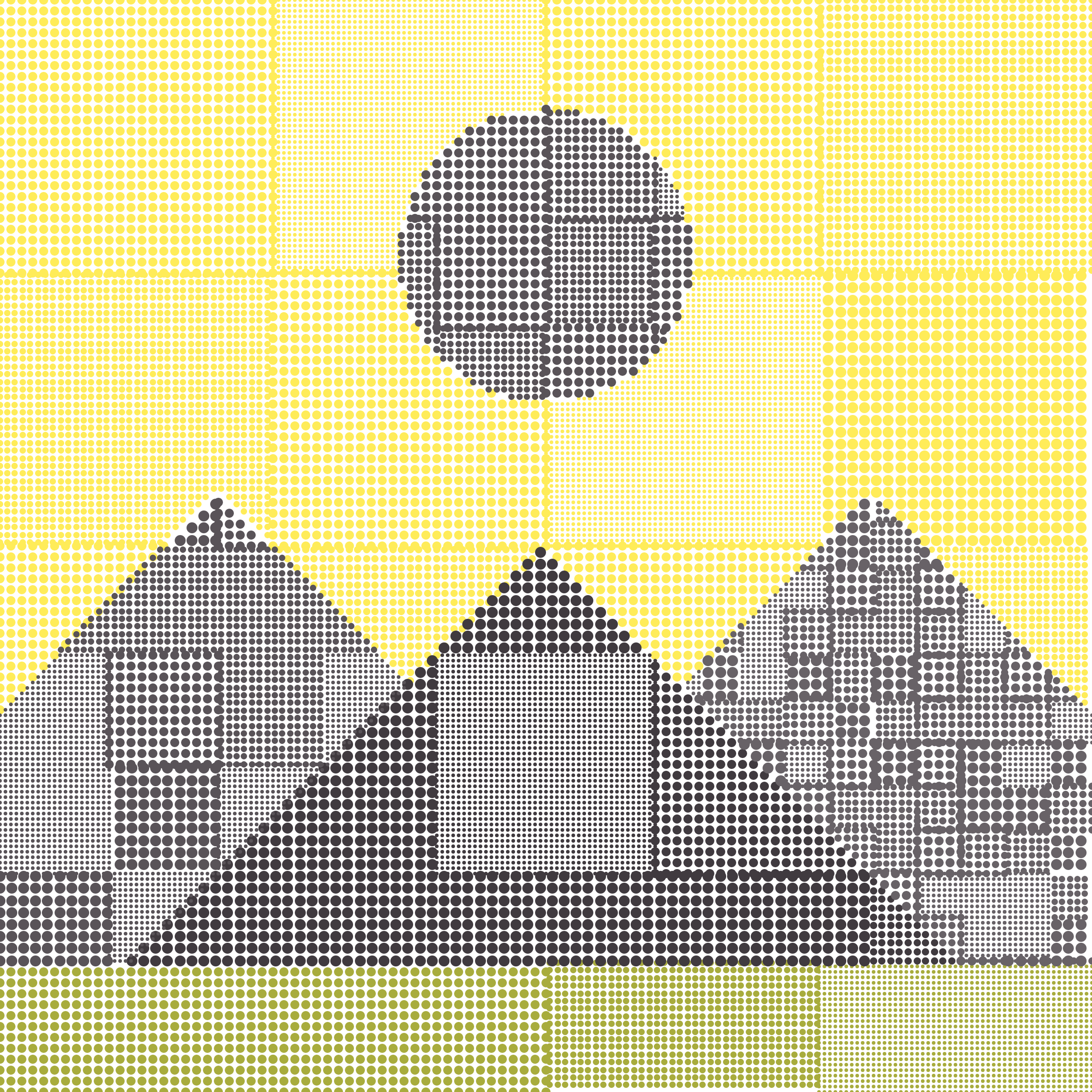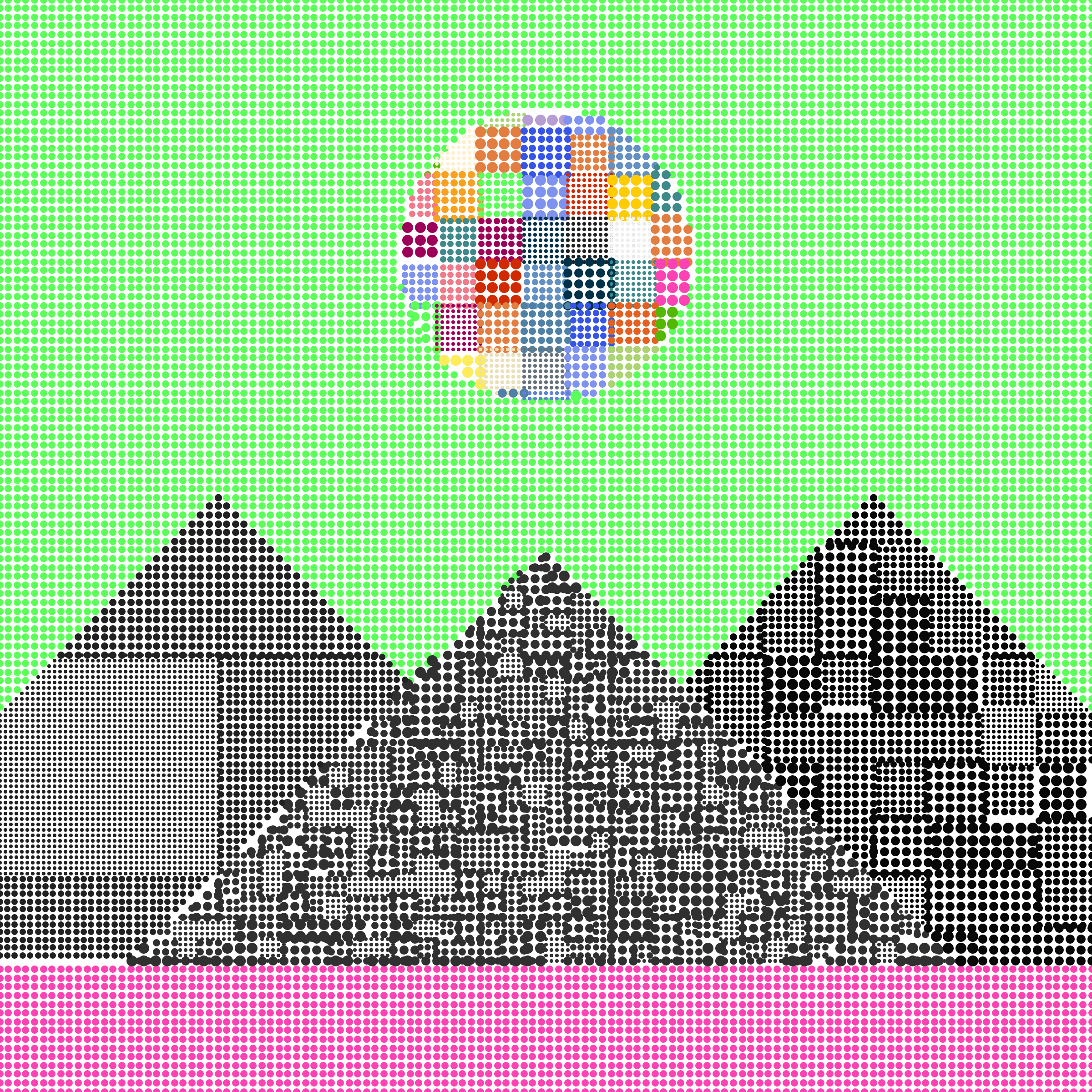 Art Blocks Presents
Speckled Summits
Jake Rockland
Works
Recently listed
About Speckled Summits
Dreamy landscapes inspired by the Rockies. 50% of the minting proceeds for Speckled Summits will be donated to GiveWell's Maximum Impact Fund (https://www.givewell.org/maximum-impact-fund). Additionally, during the Dutch auction component of the release, any net proceeds above the 0.24Ξ ending mint price will be donated as part of this donation to GiveWell....
Past releases
Released on Jul 12, 2021 10:59 PM UTC
72 works released
About the artist
Jake Rockland
My generative art practice pulls inspiration from printmaking and quiltwork, composing scenes with digital silkscreens made of dots.
Learn more