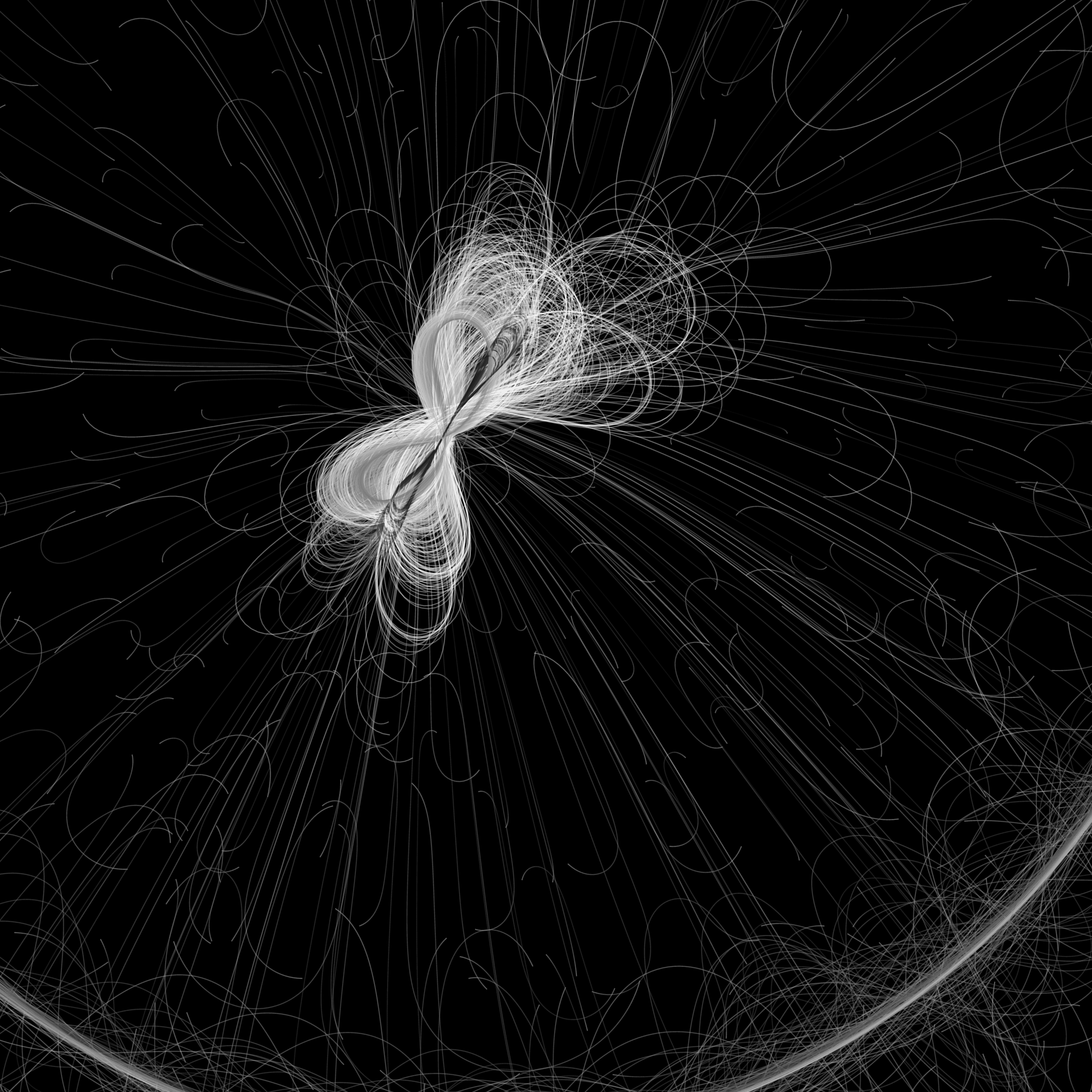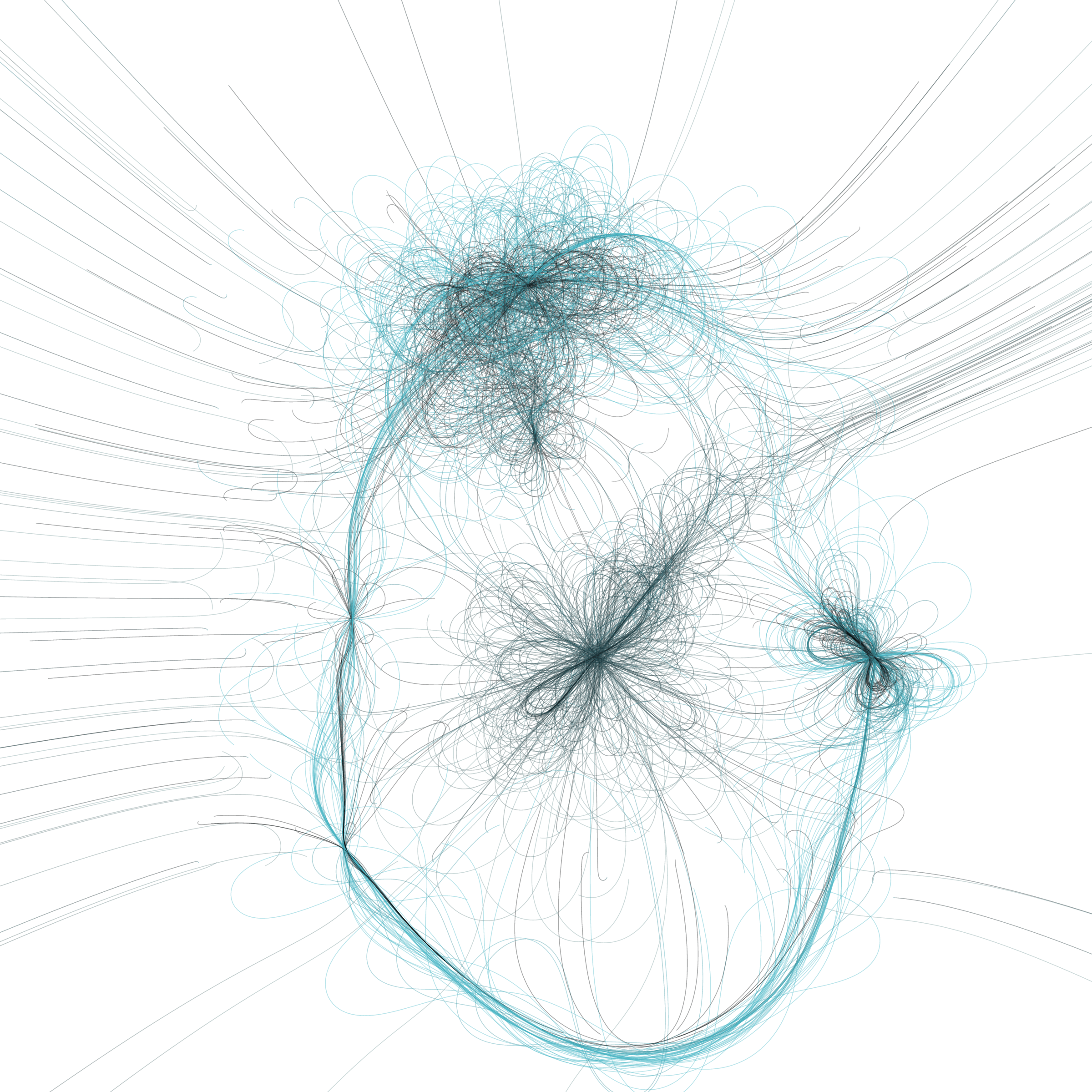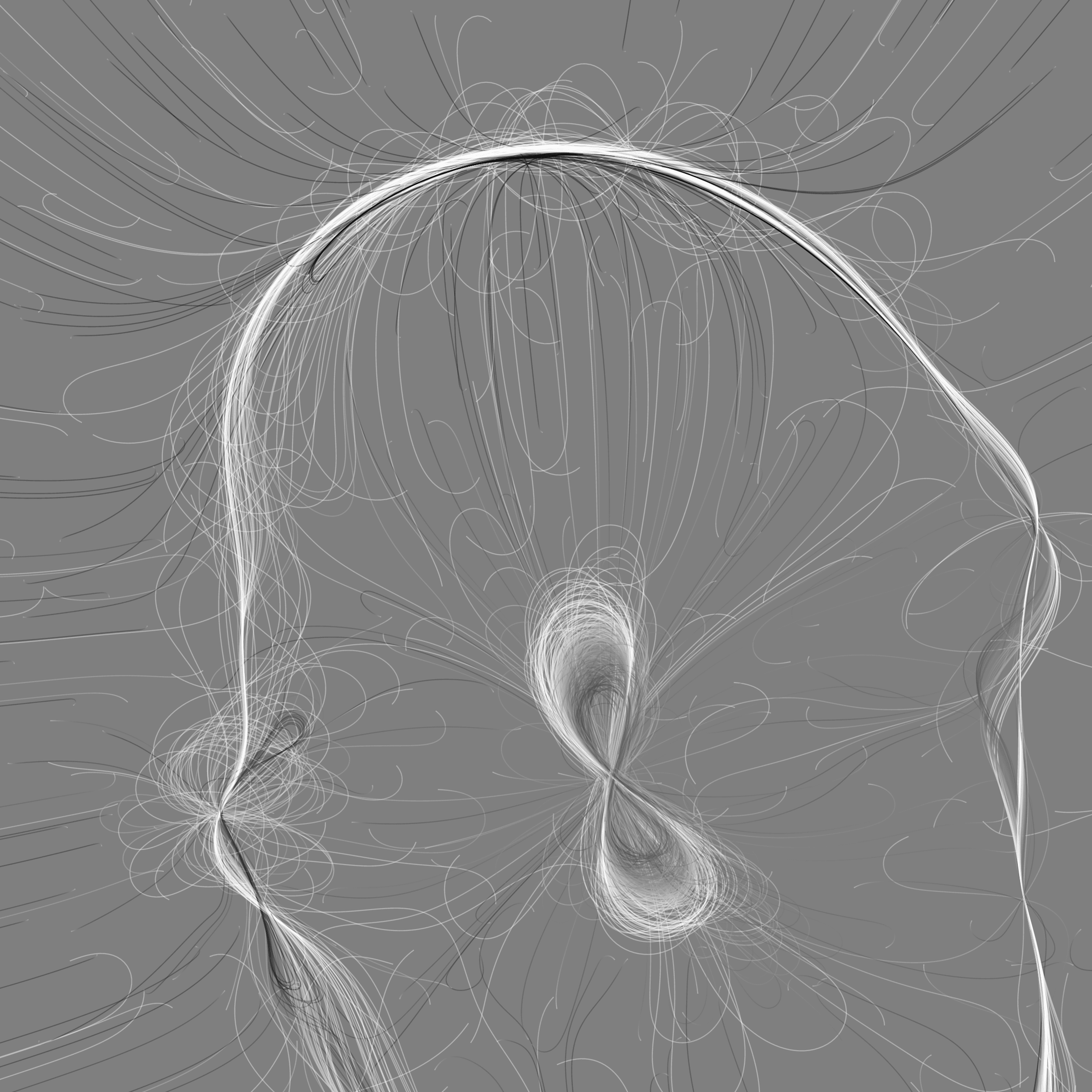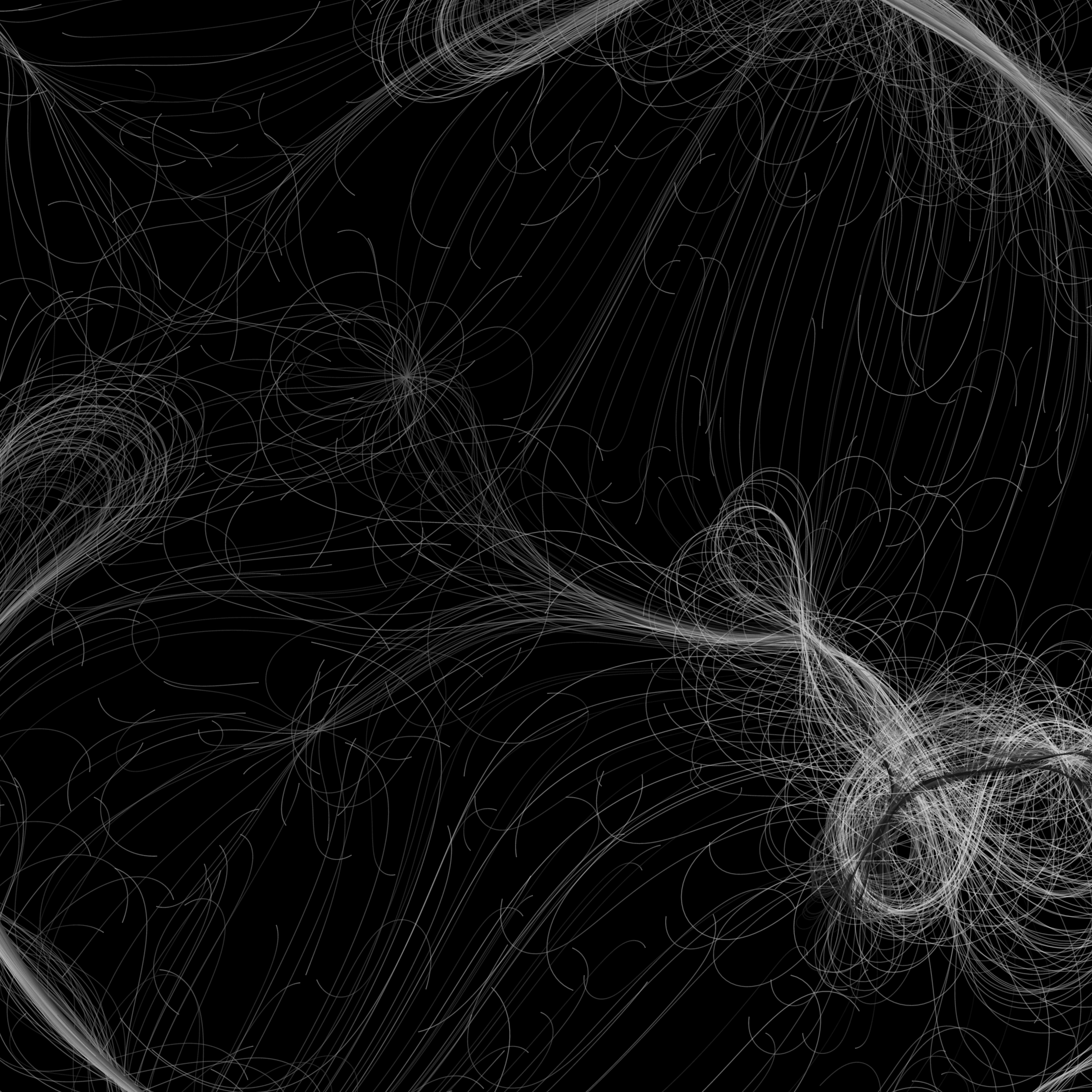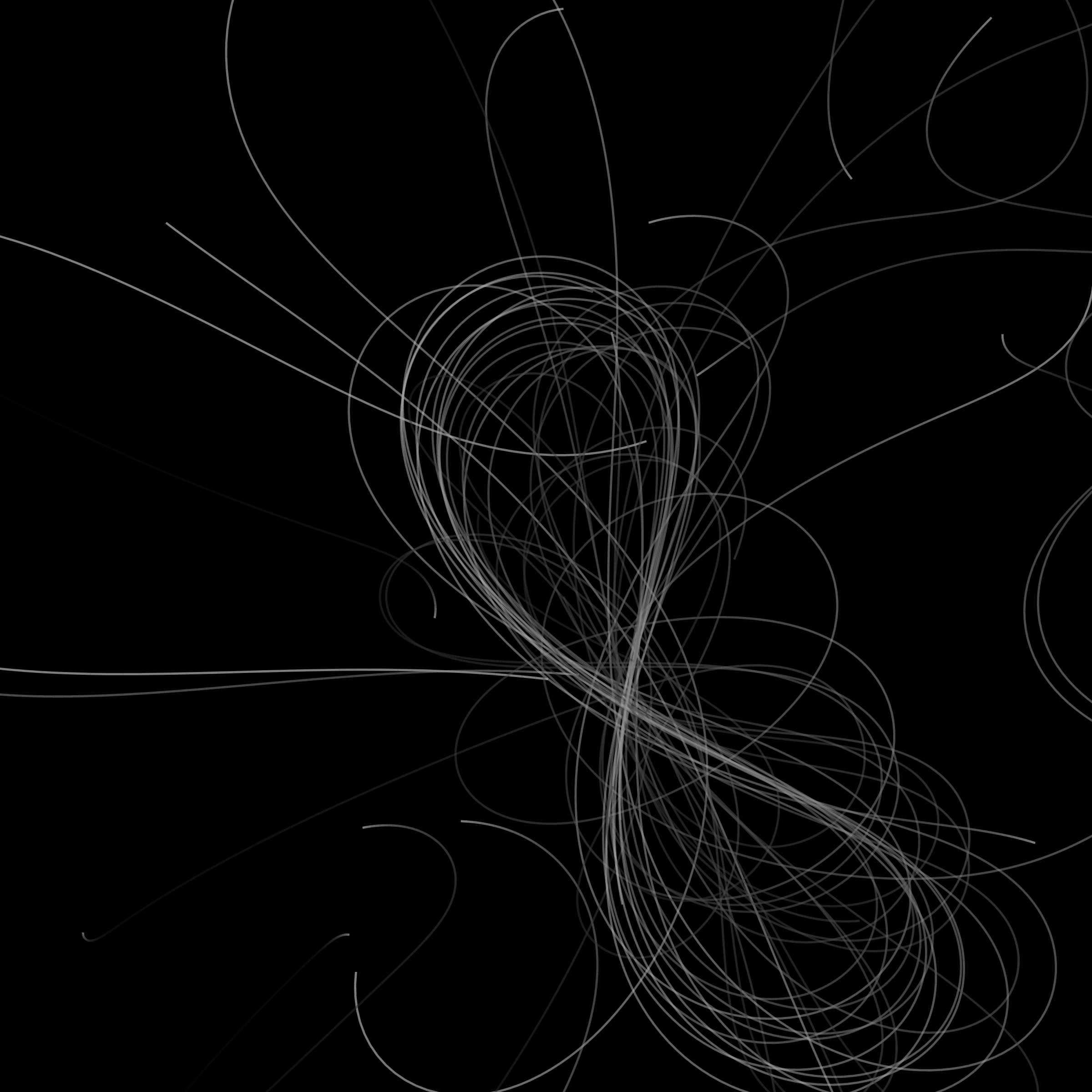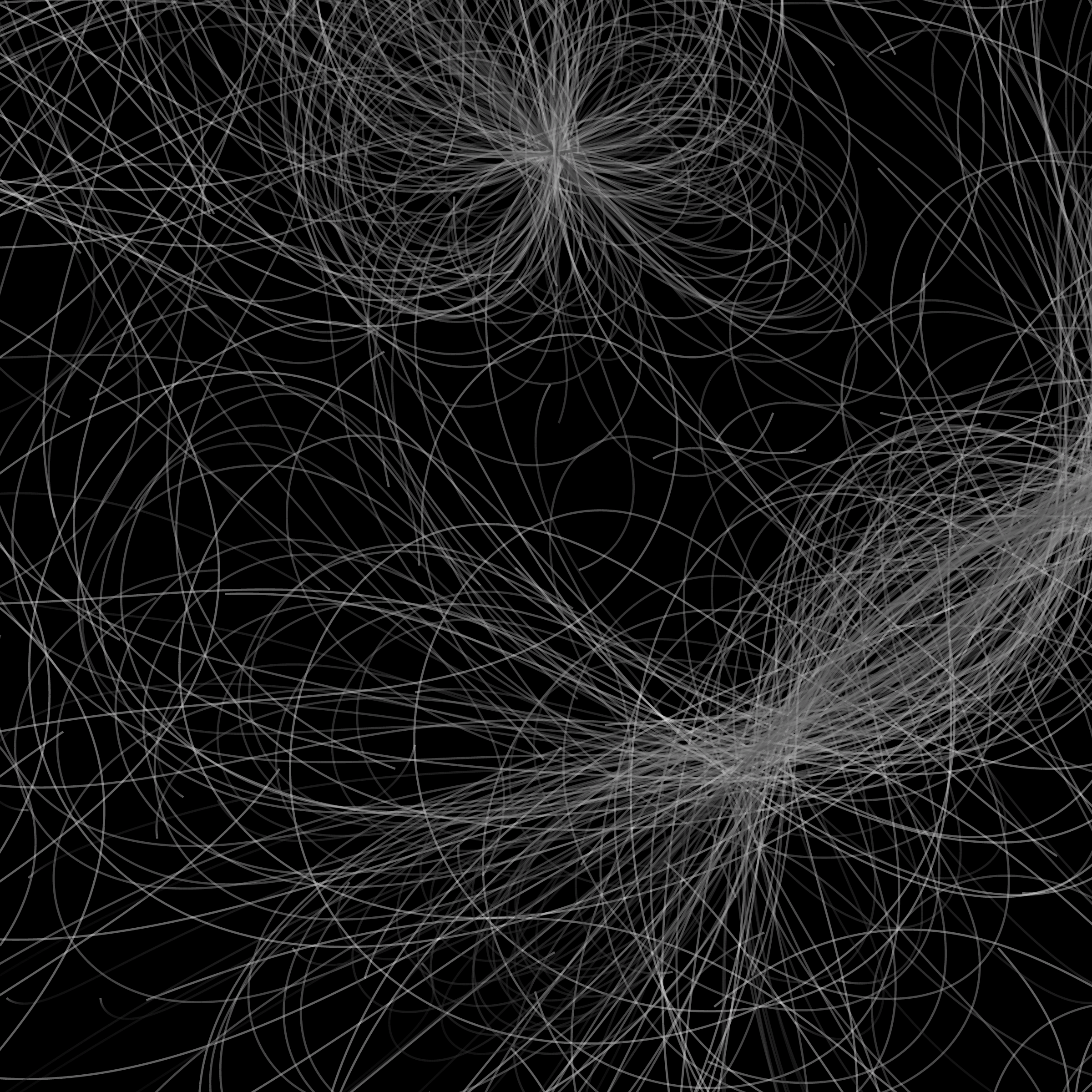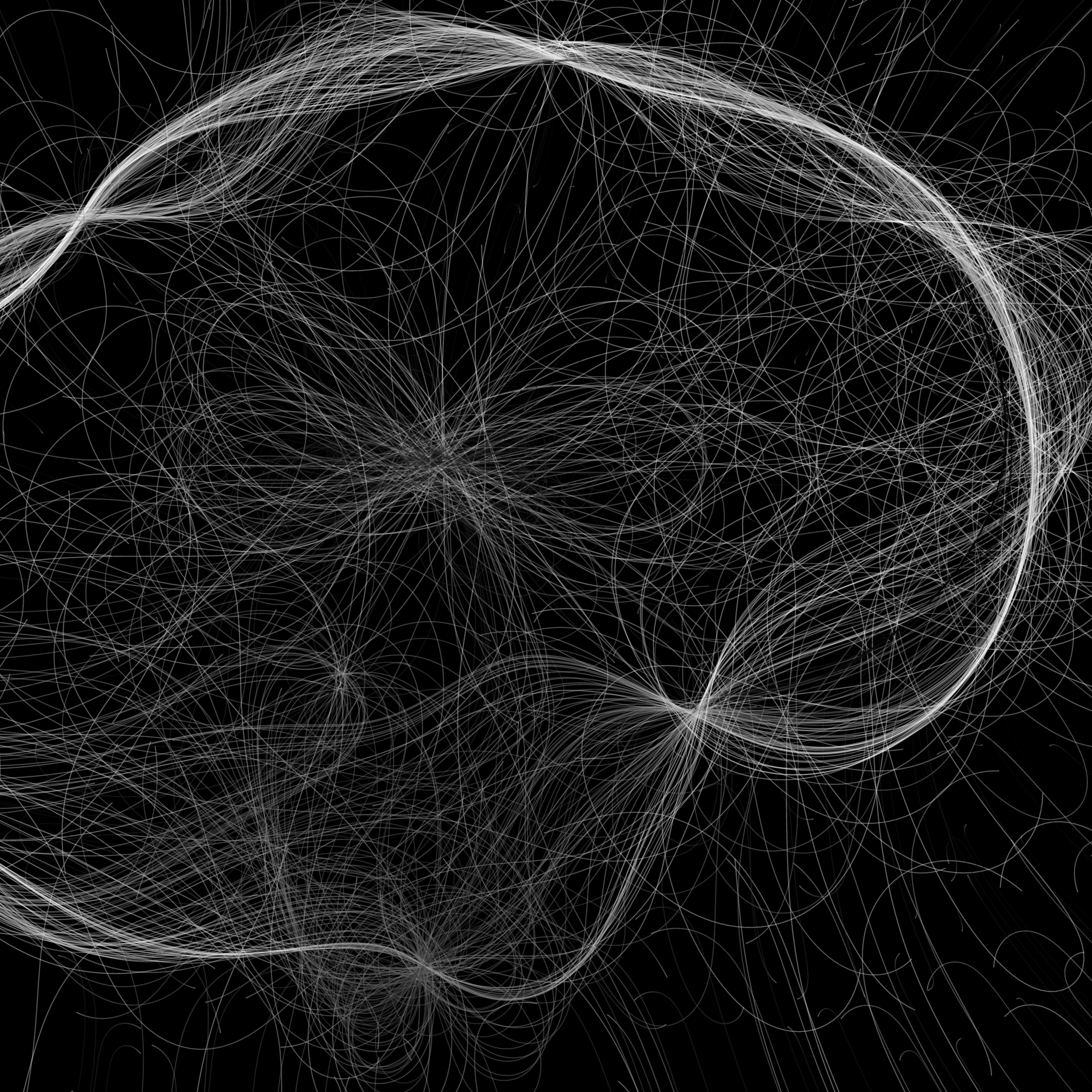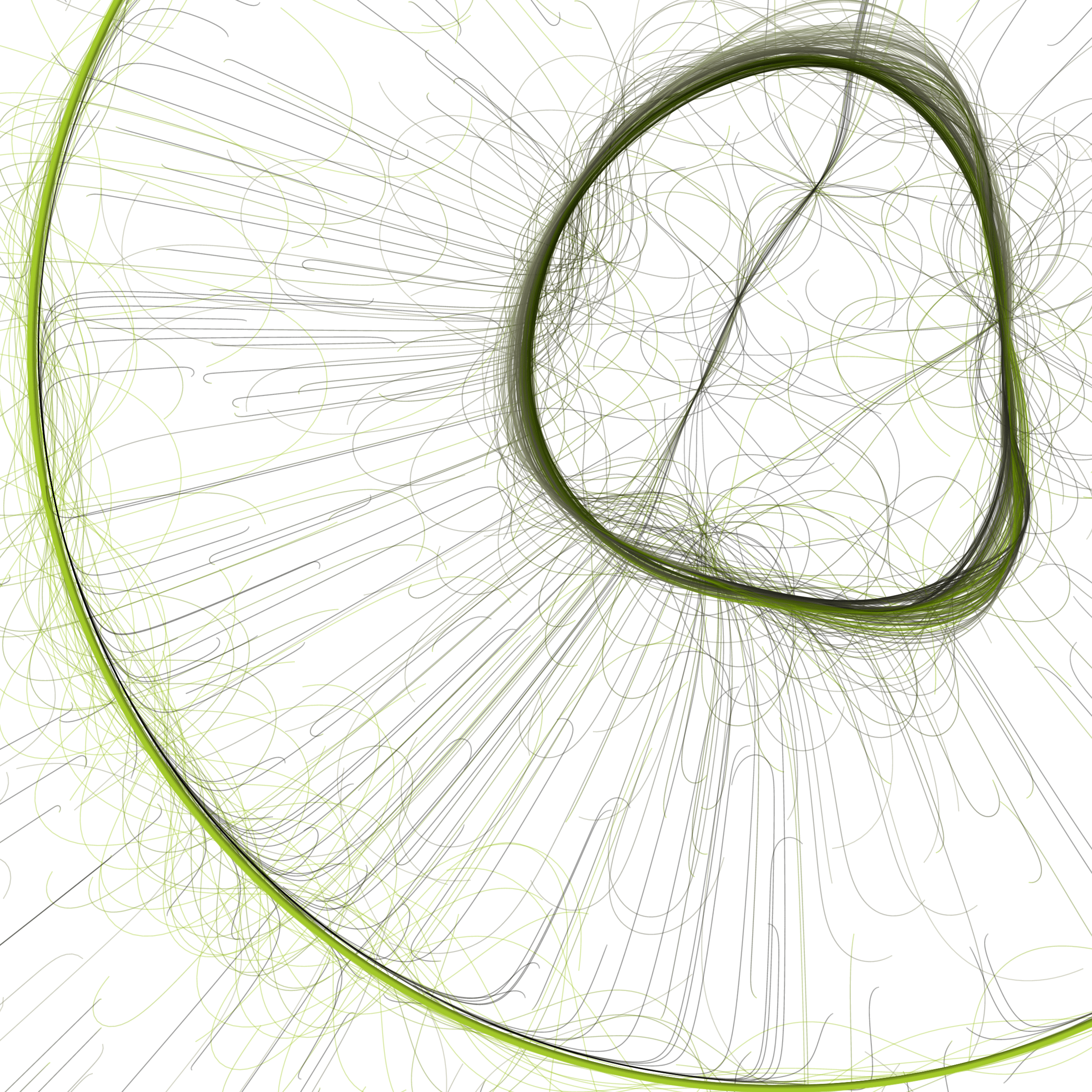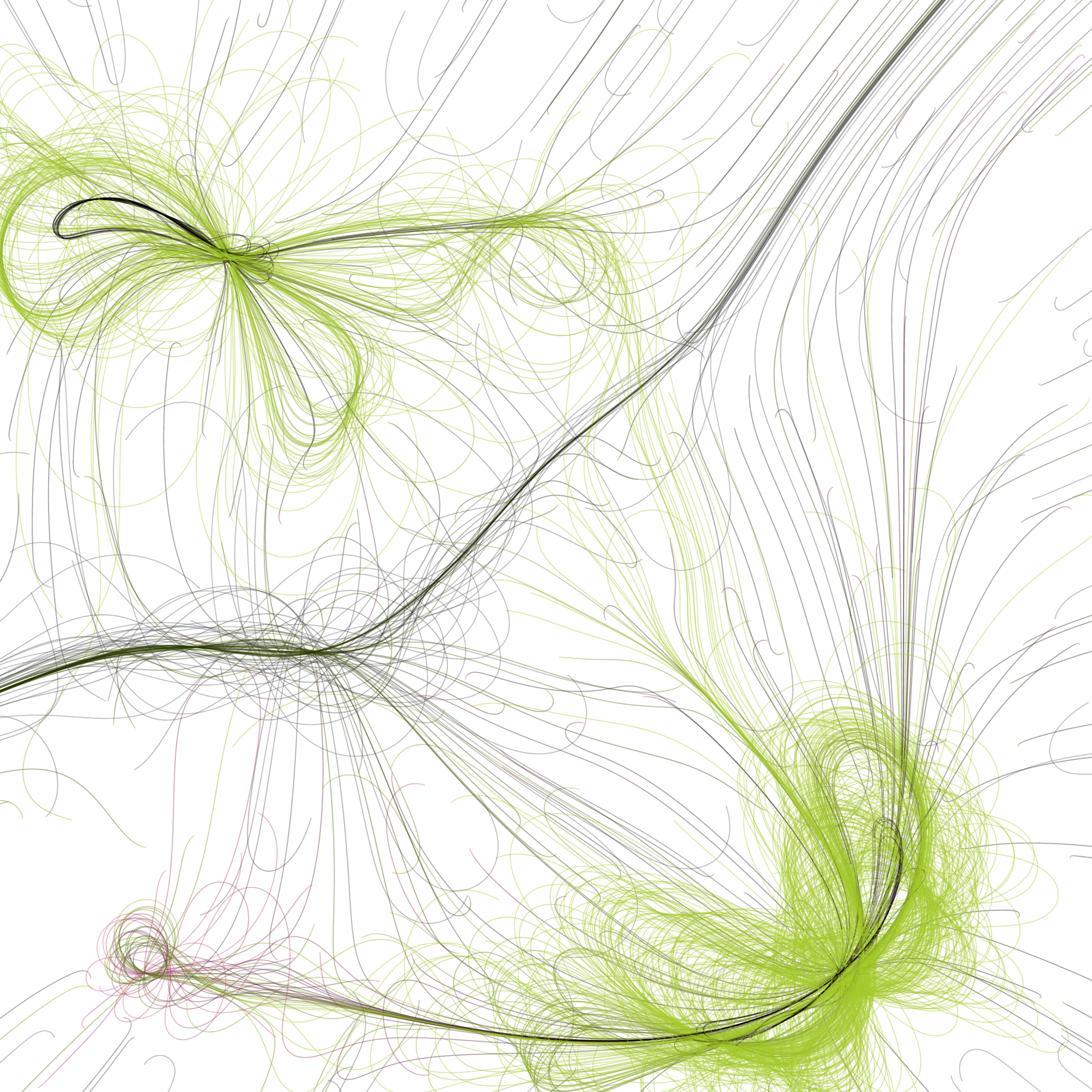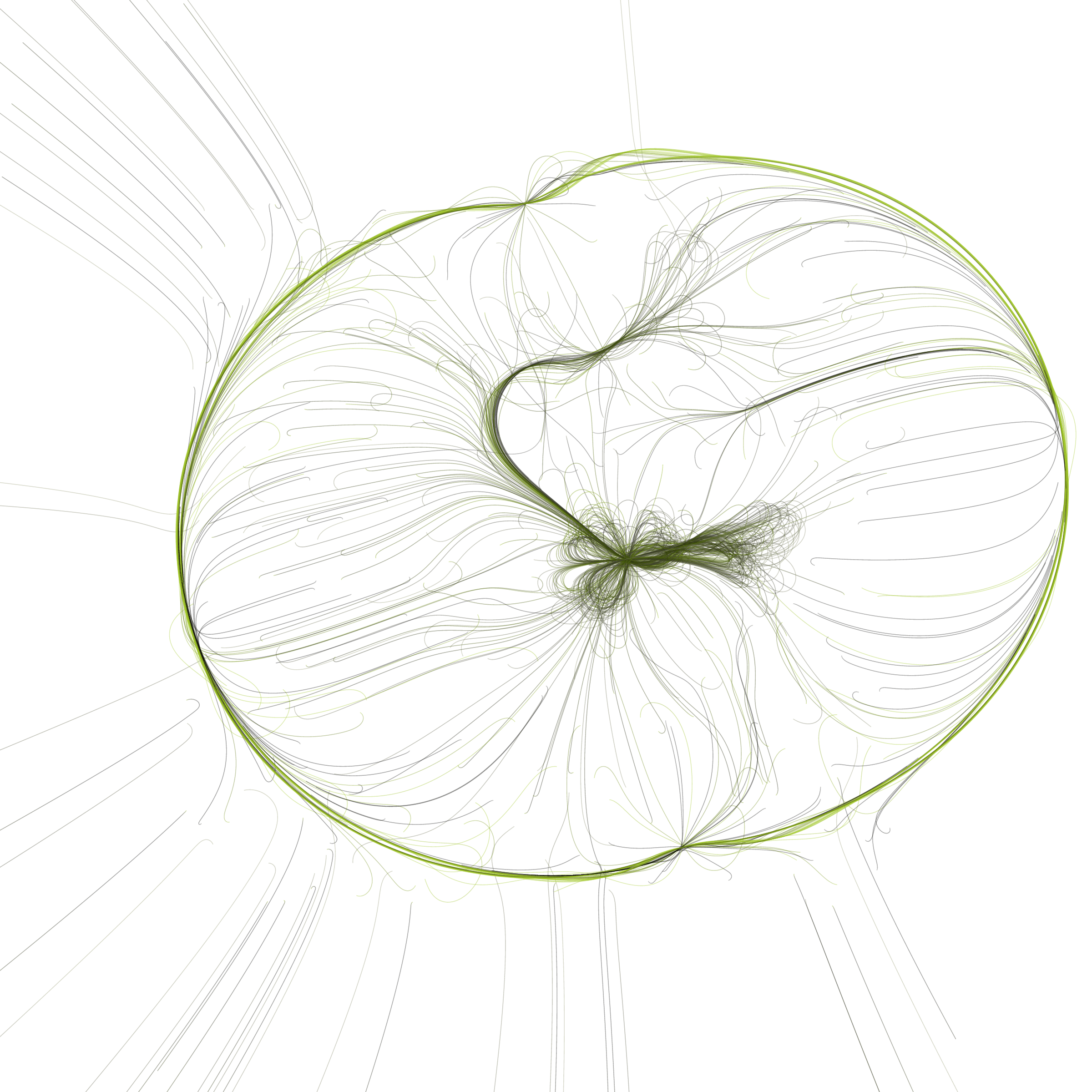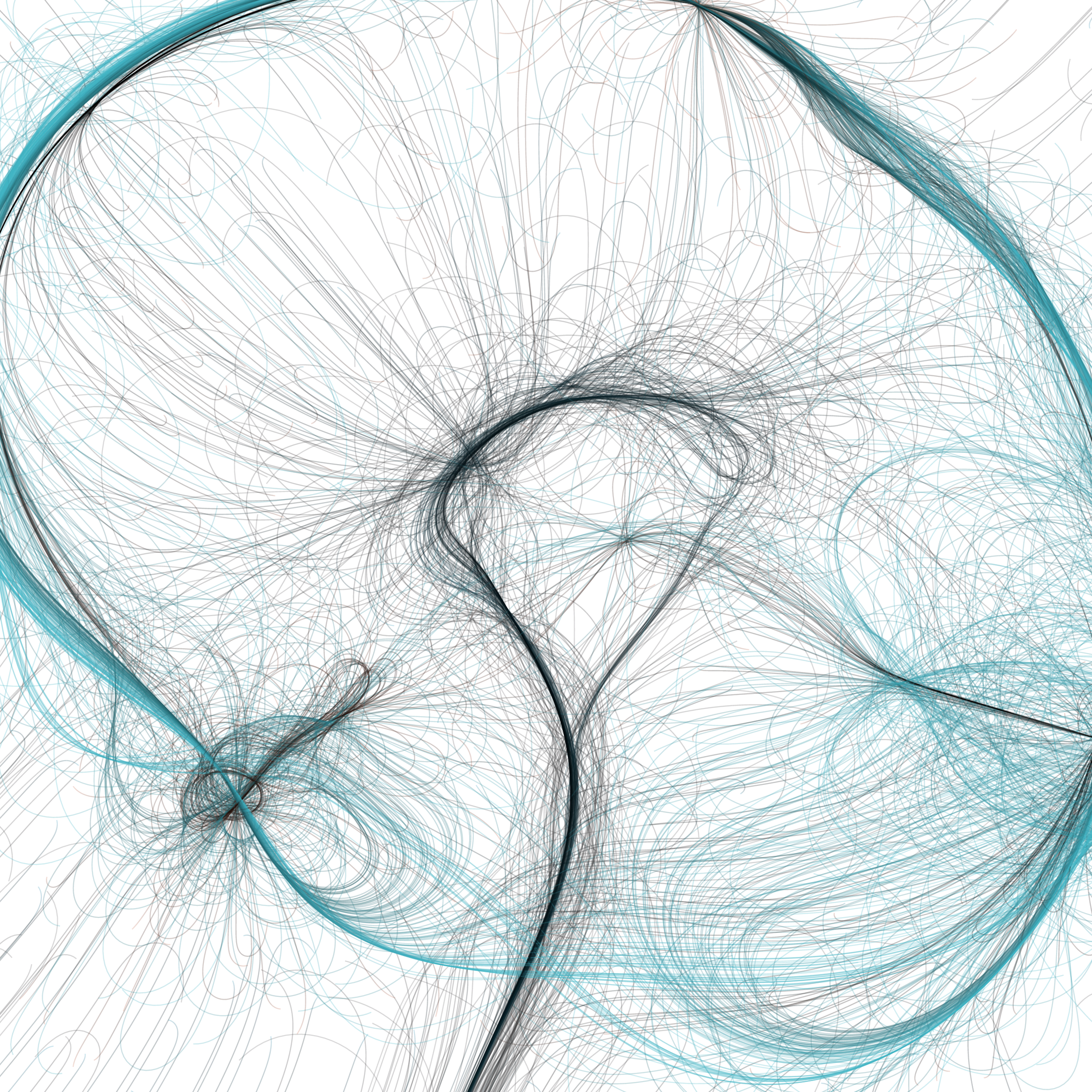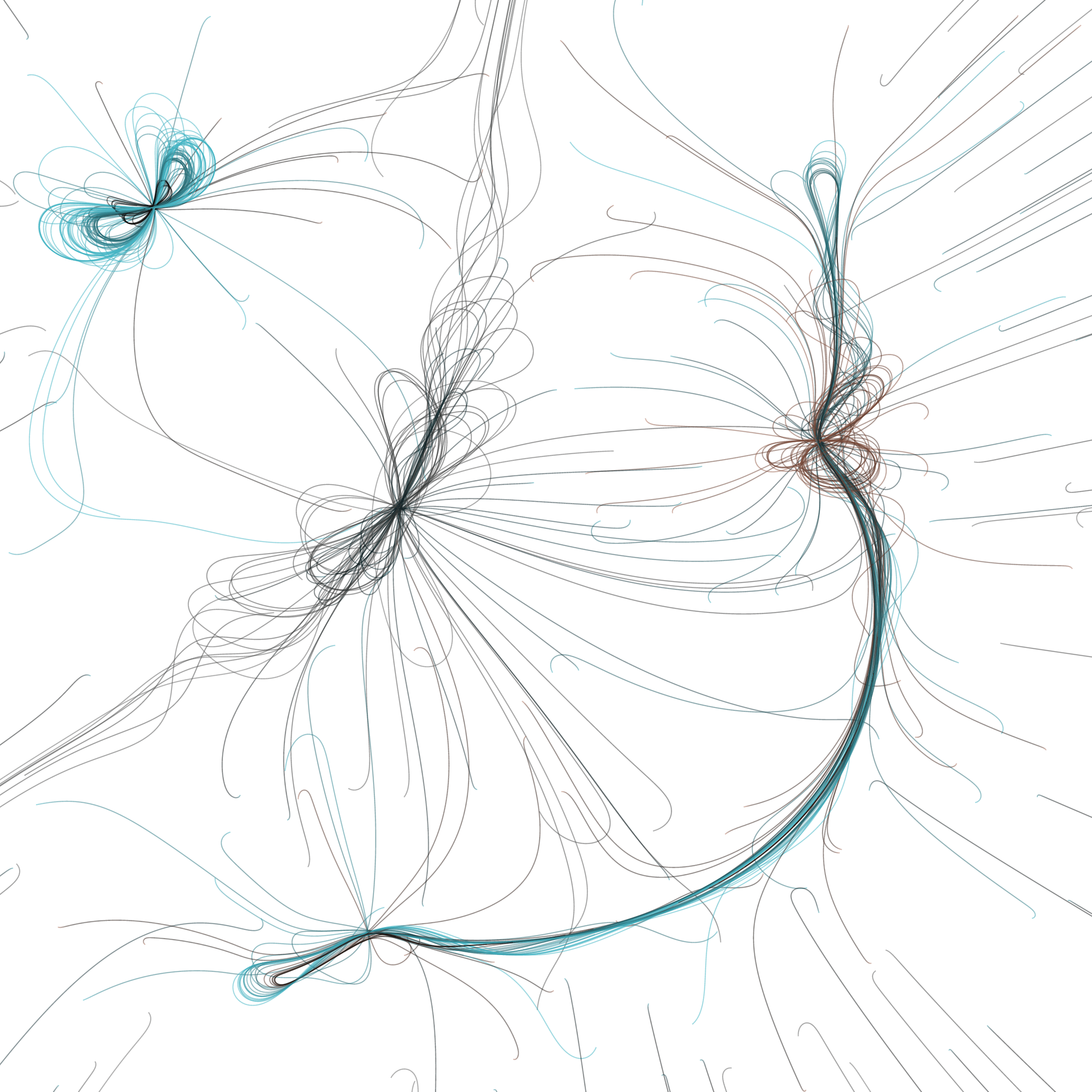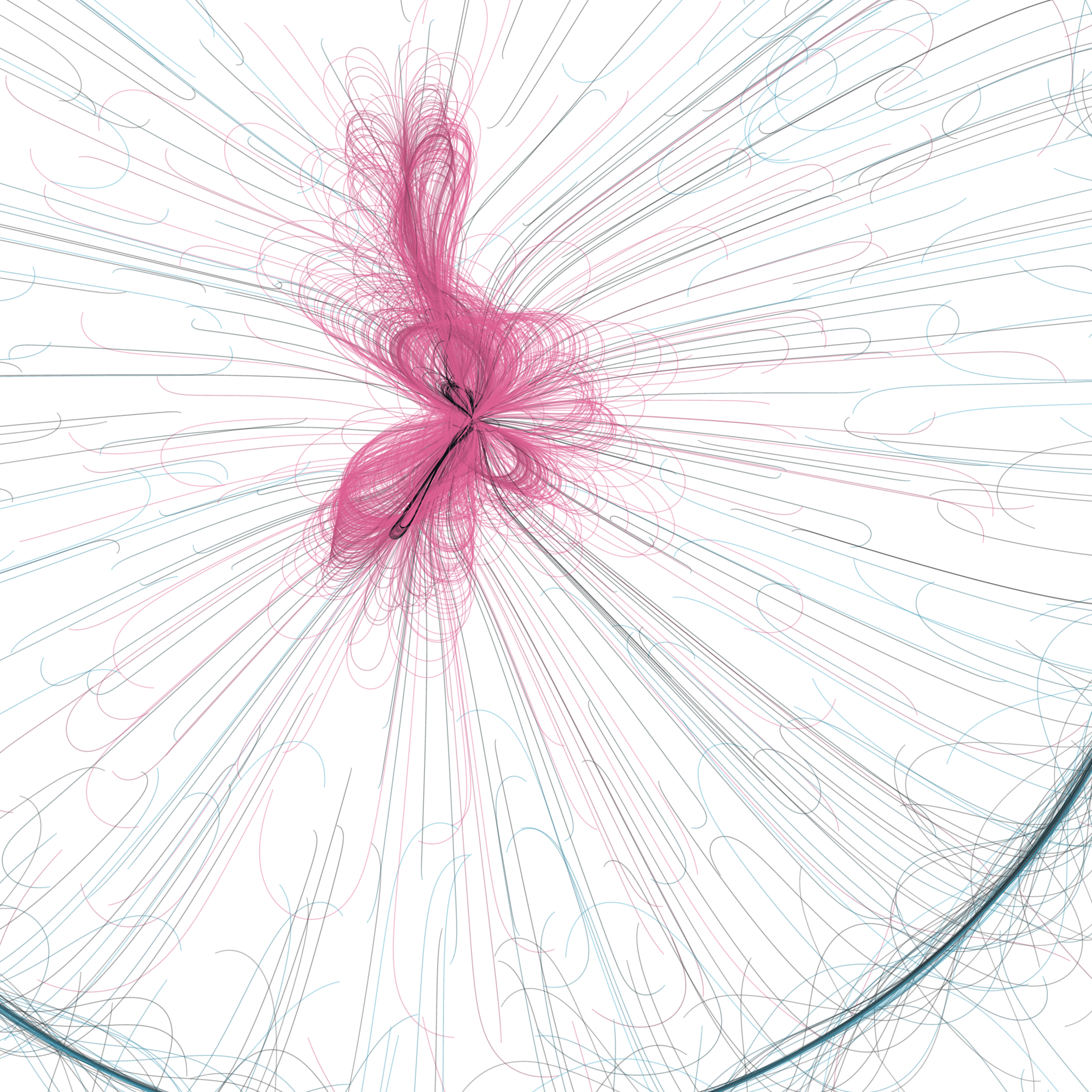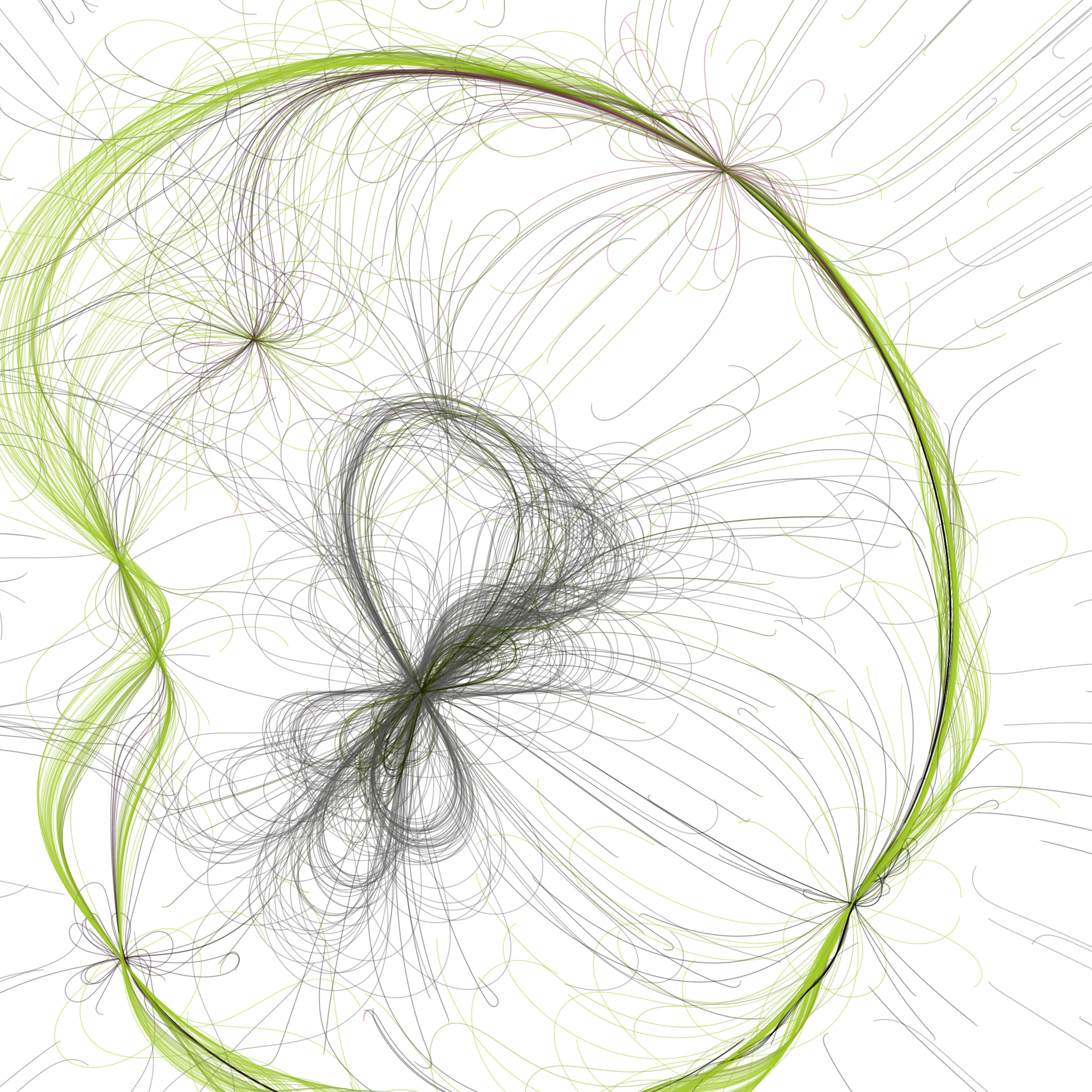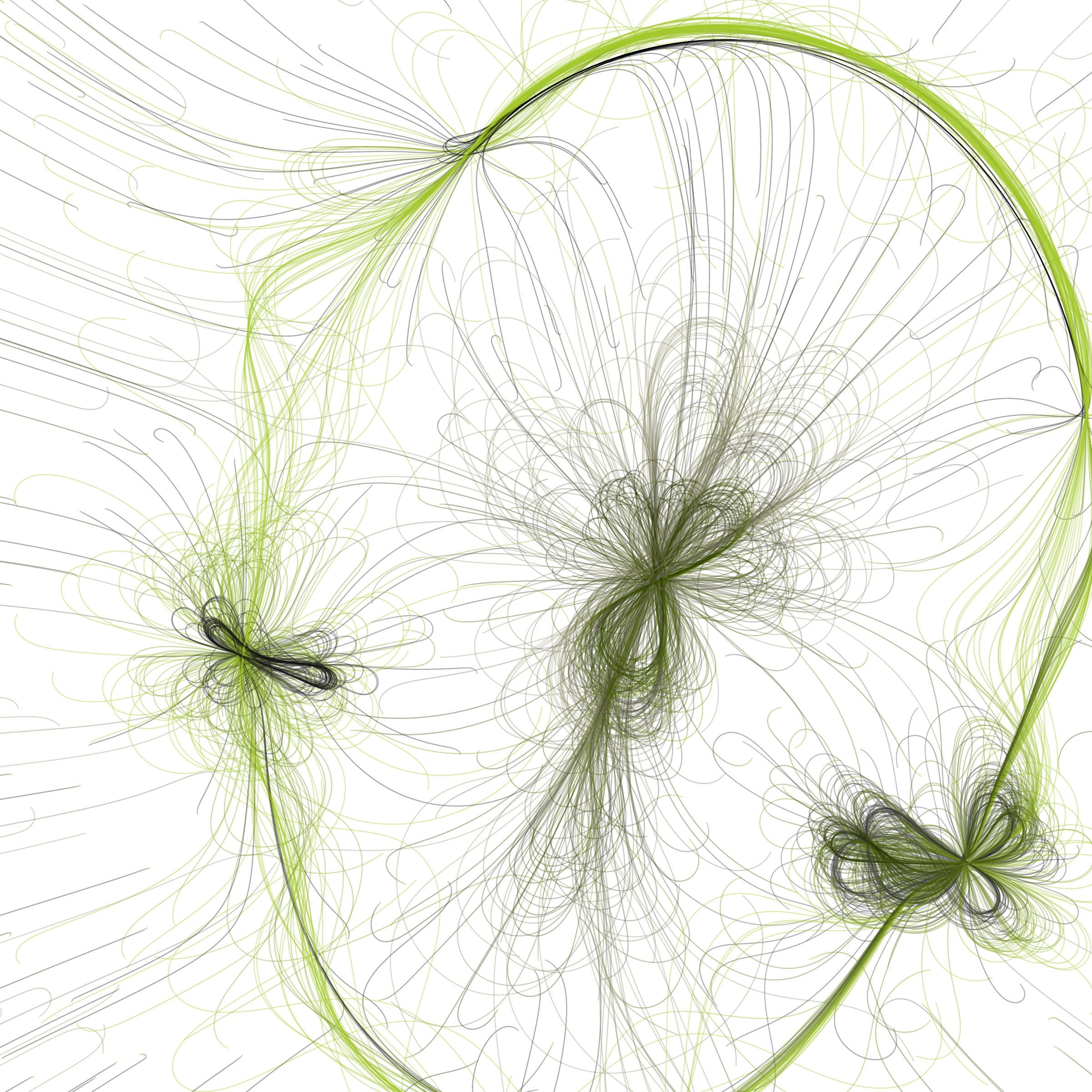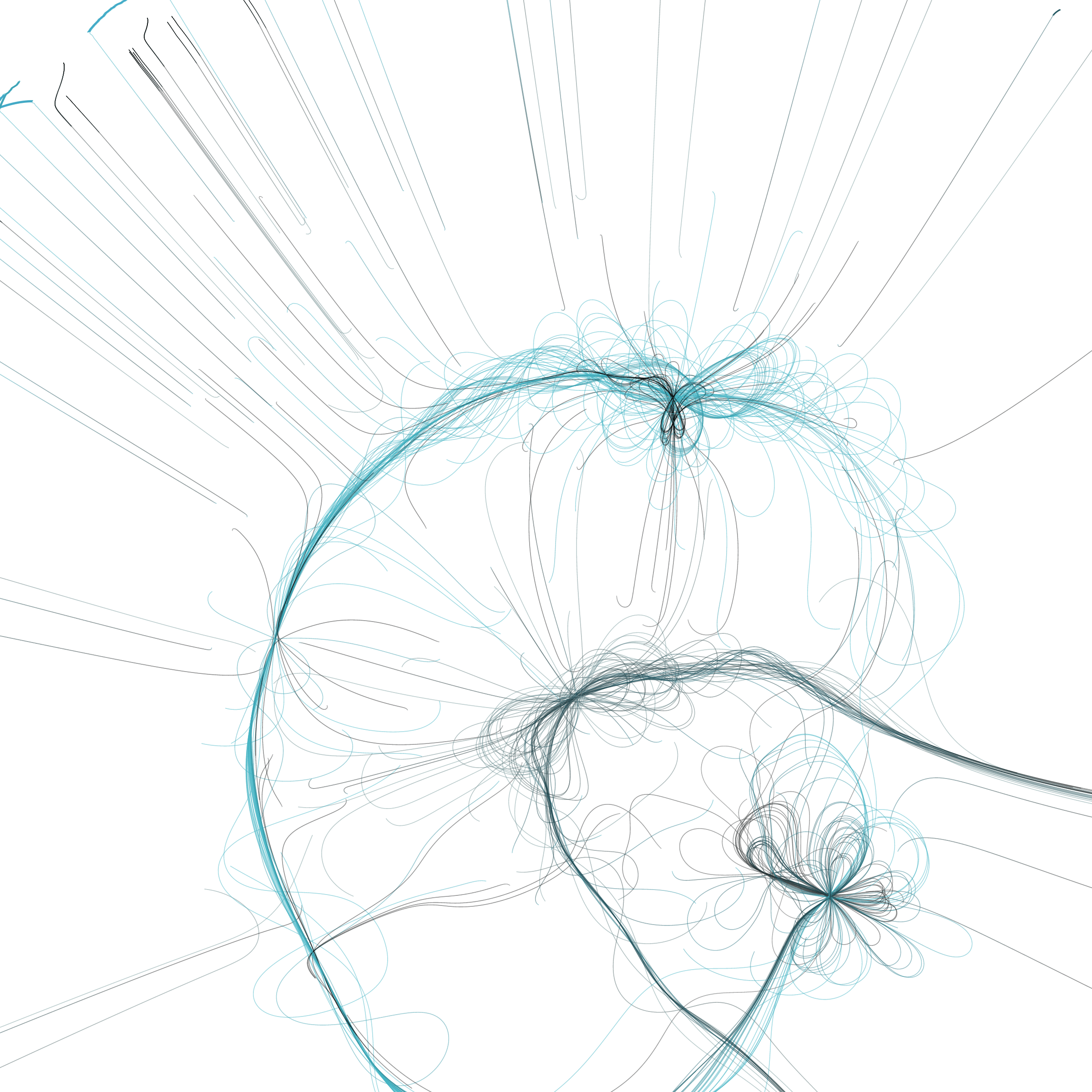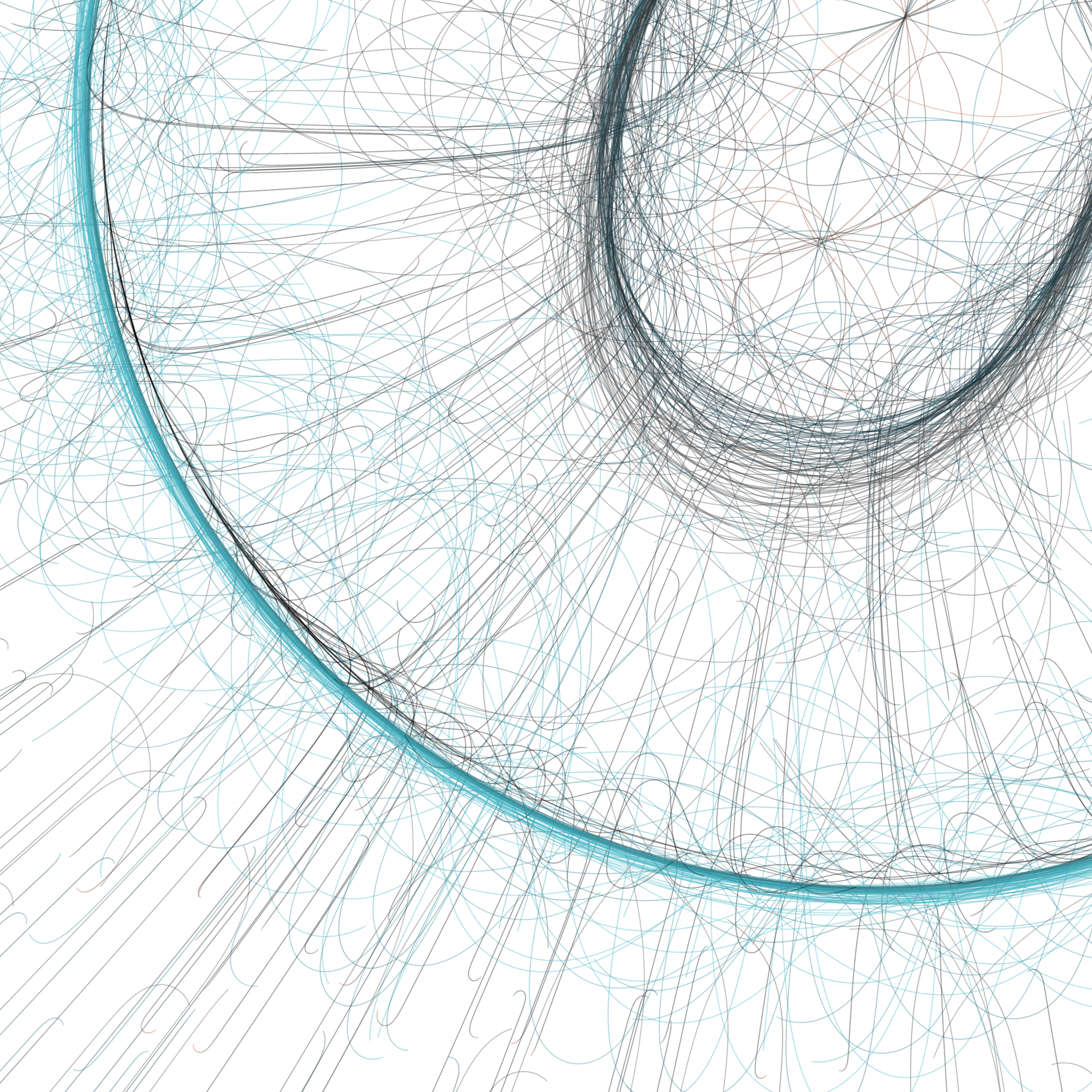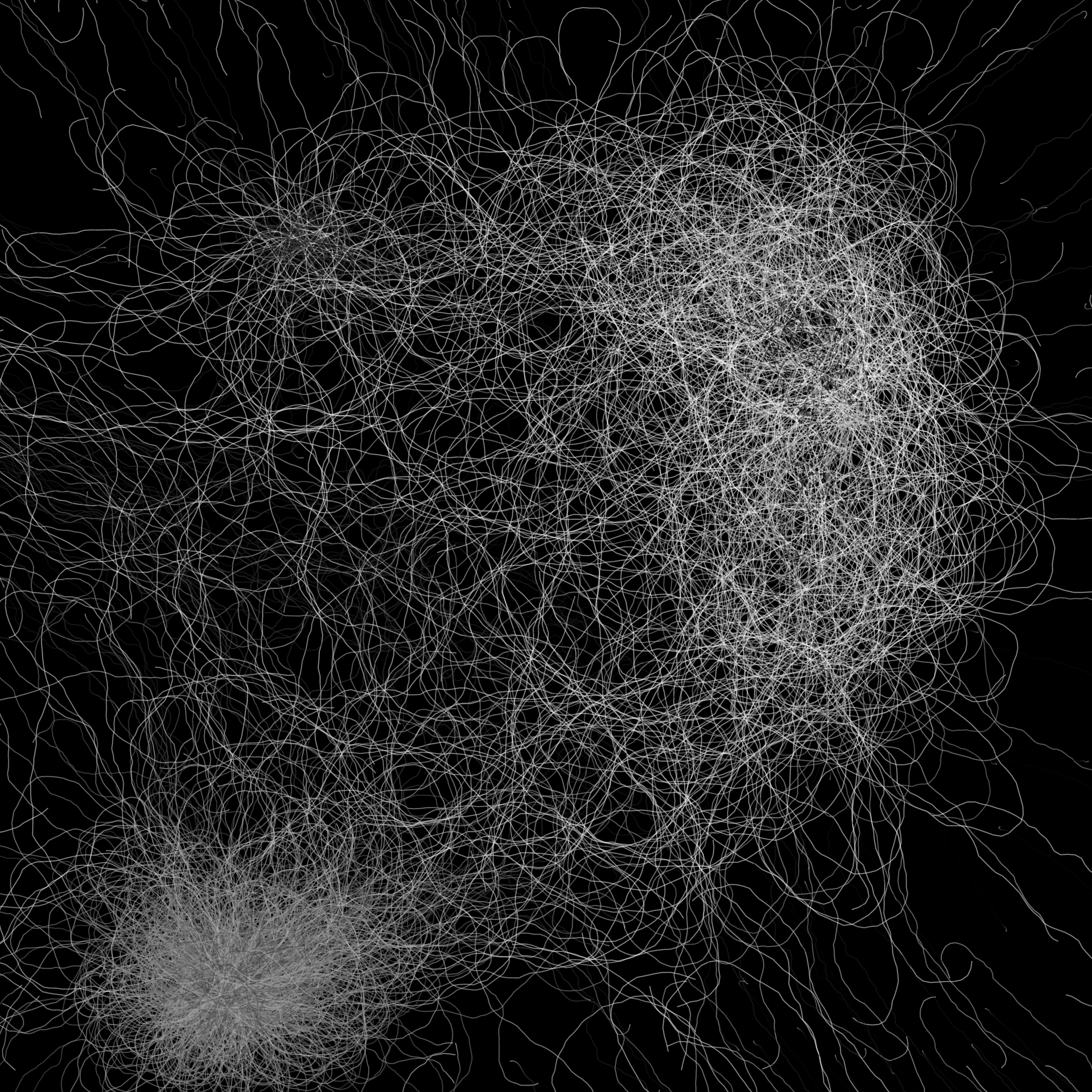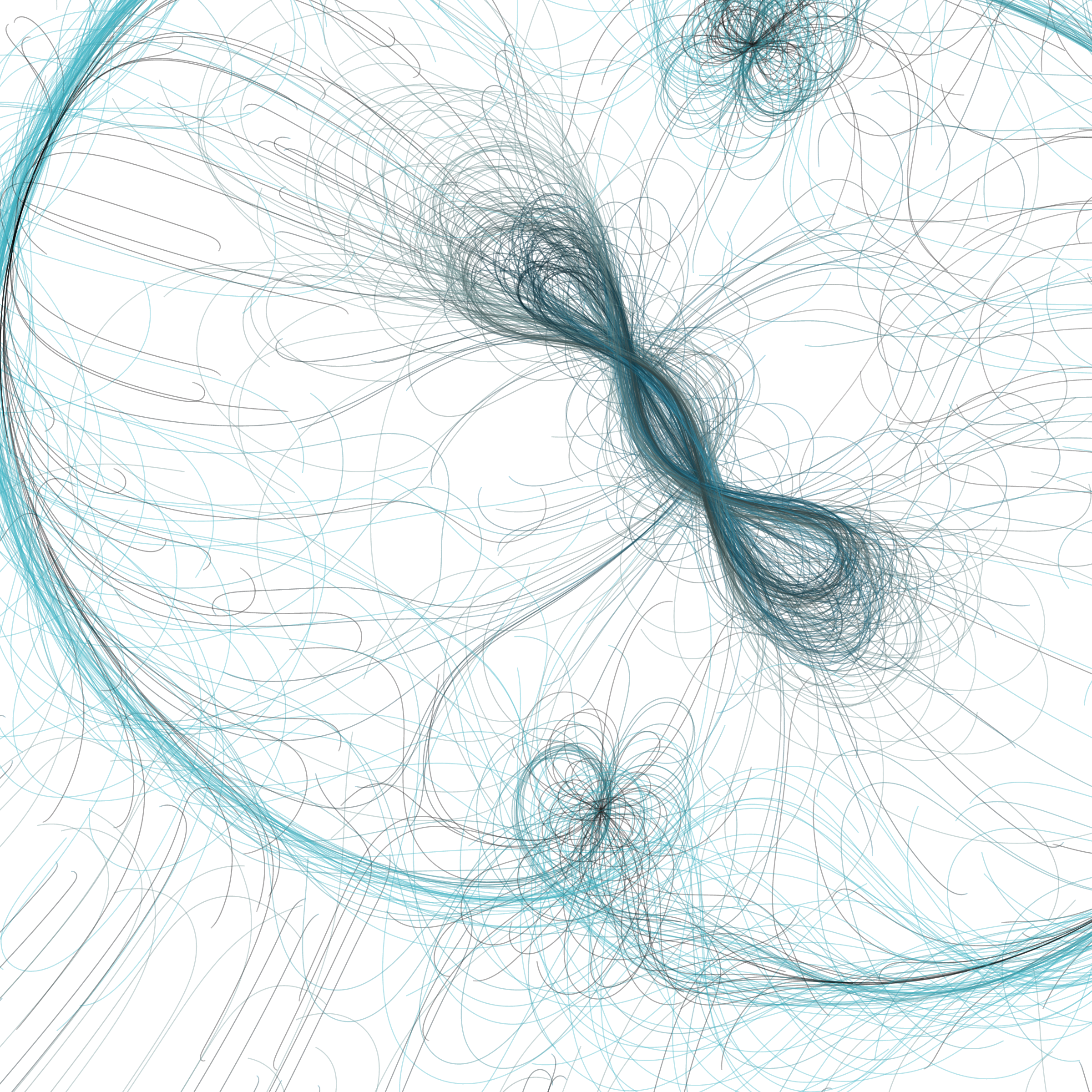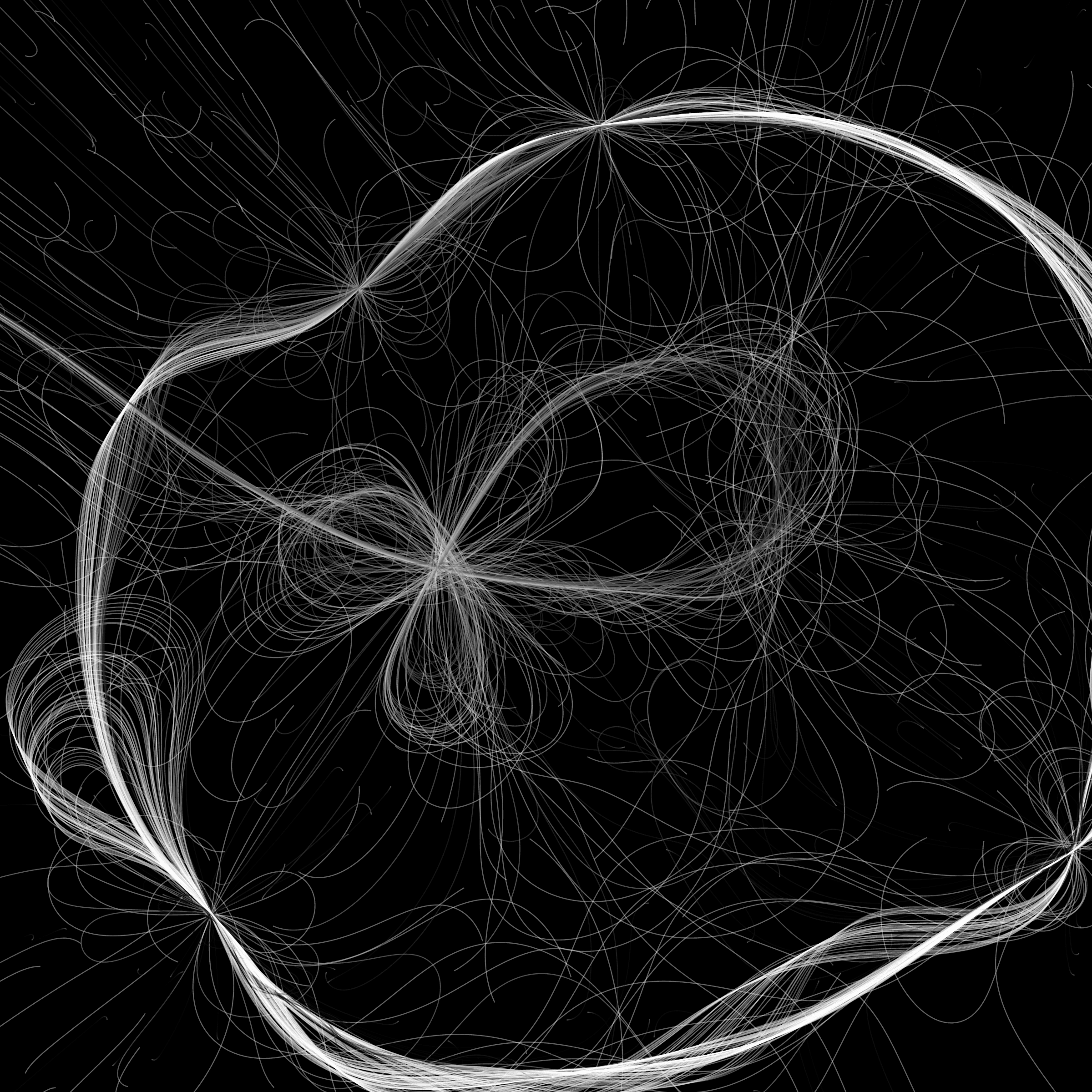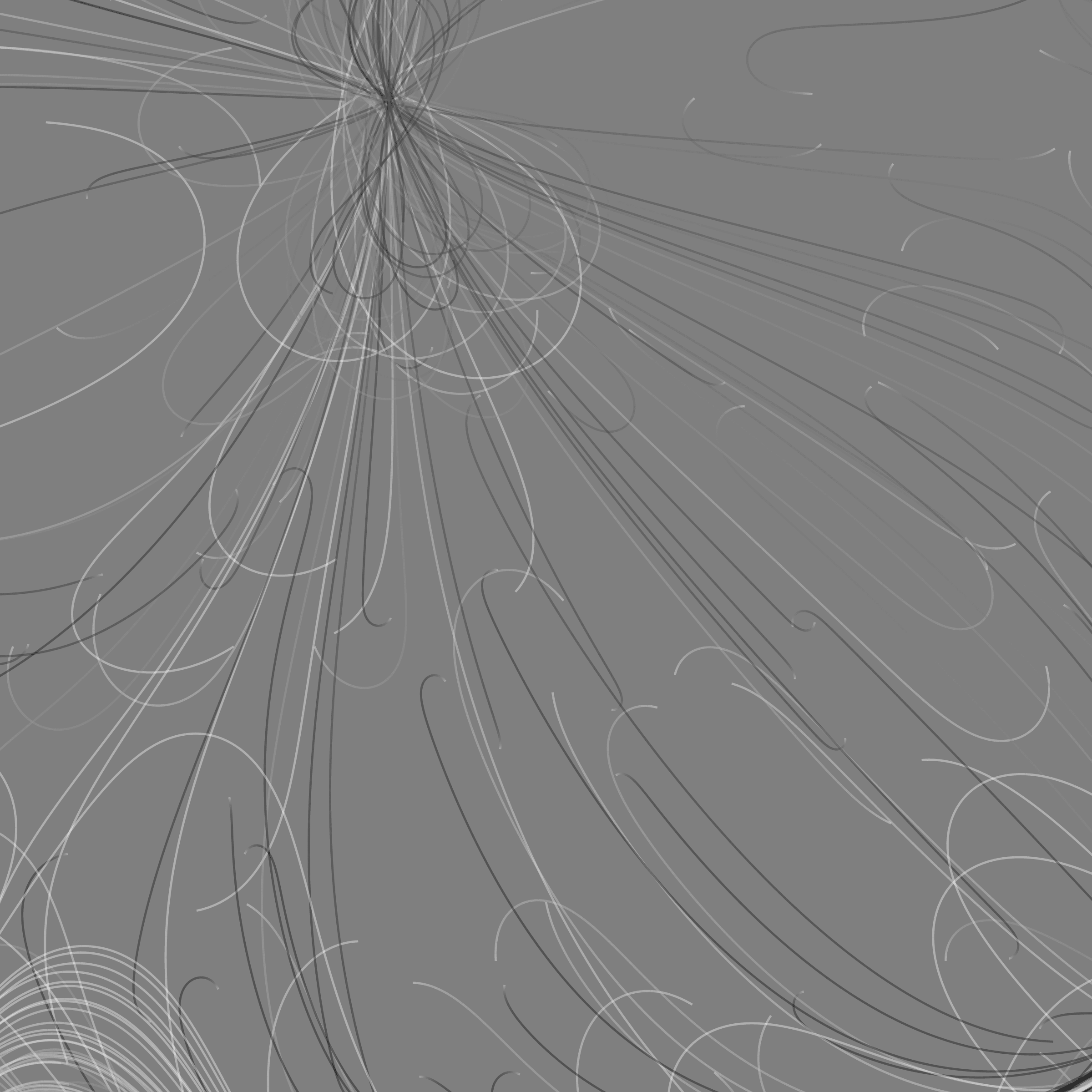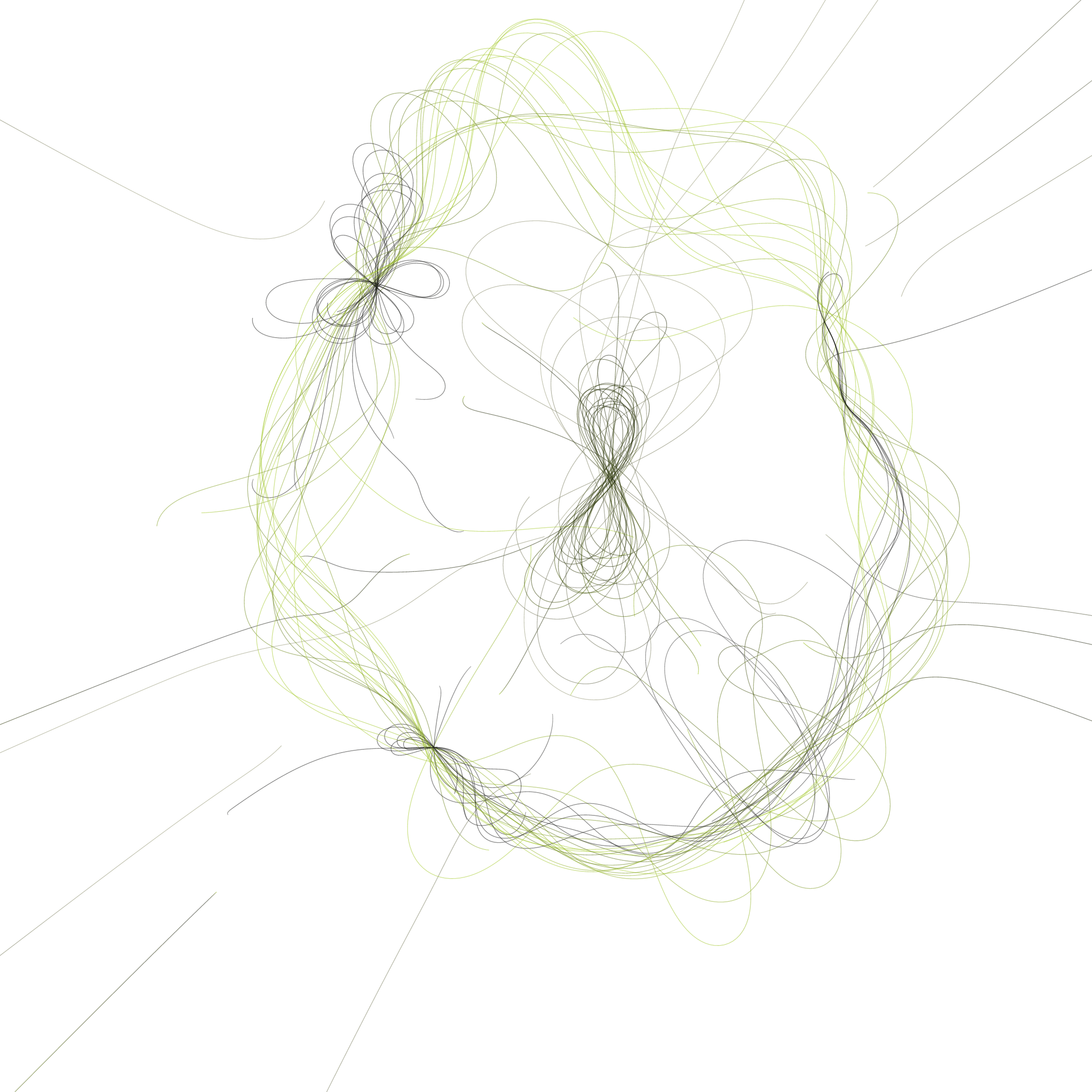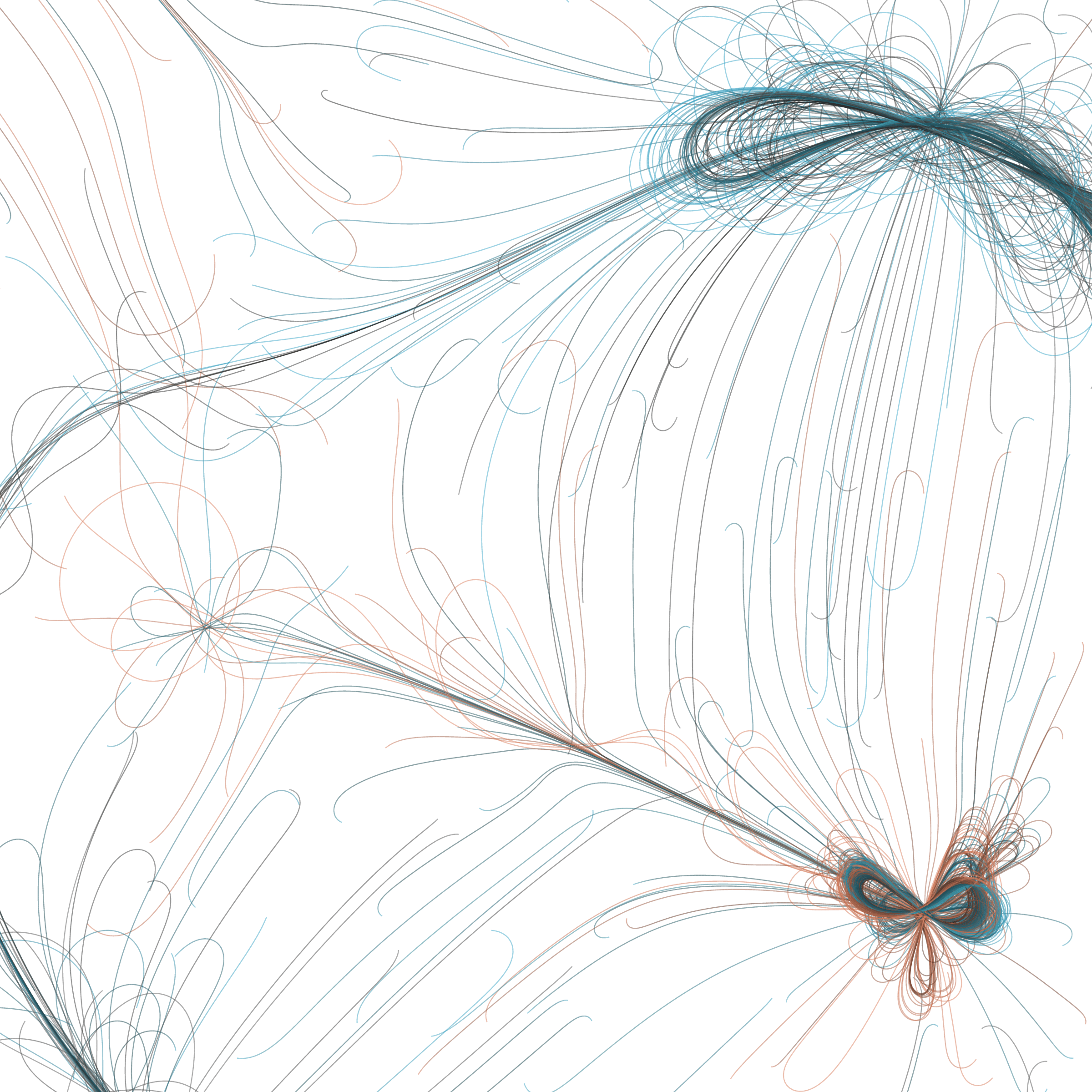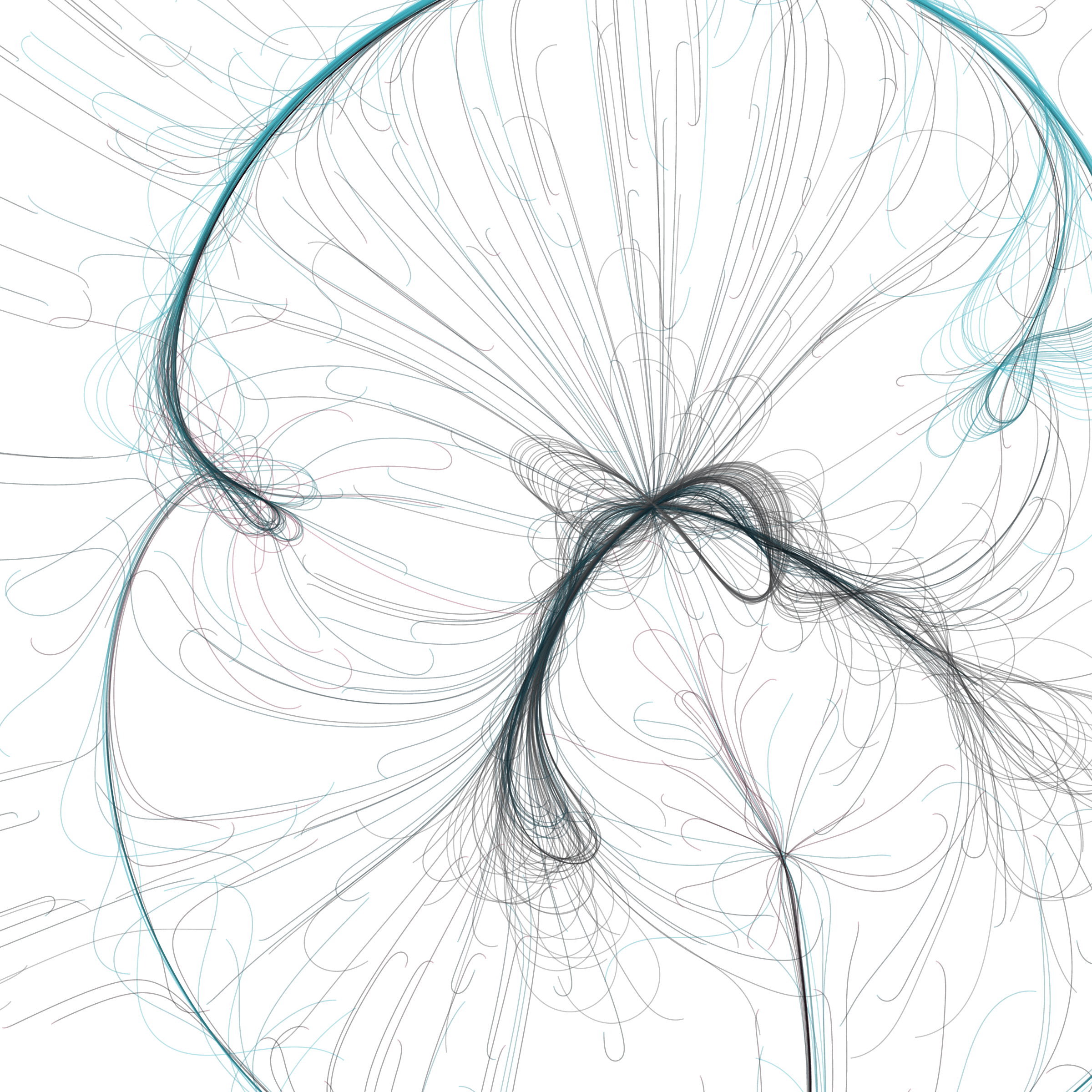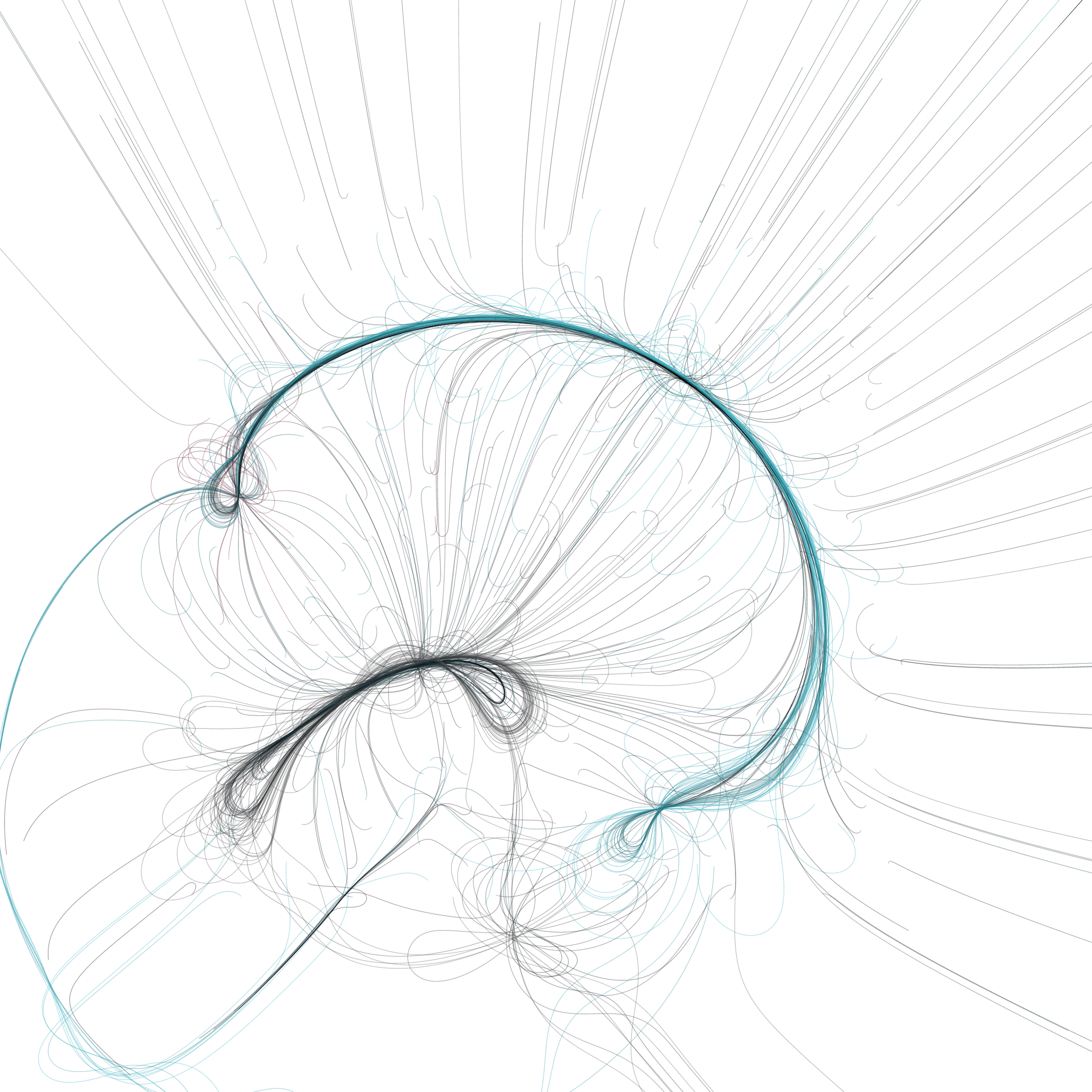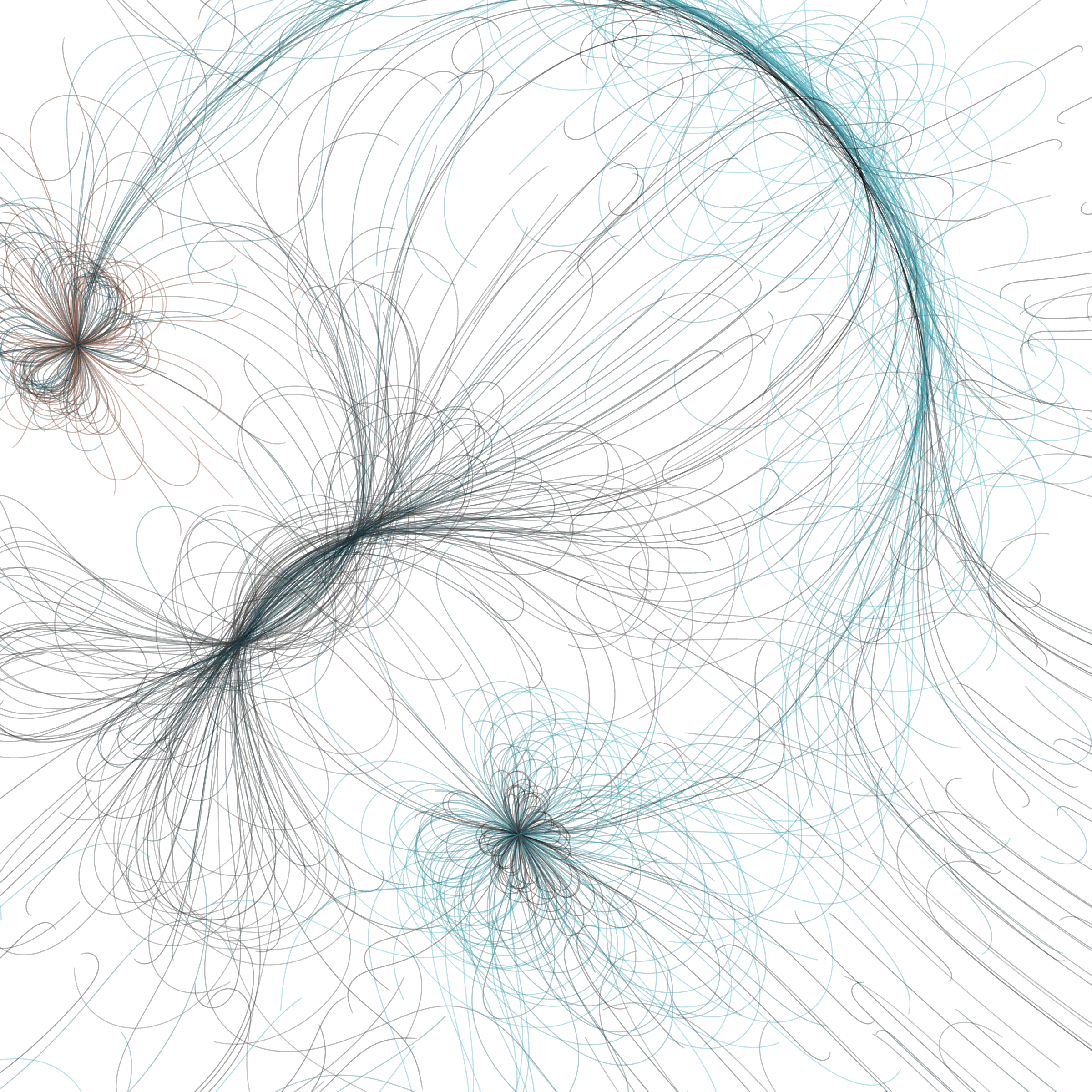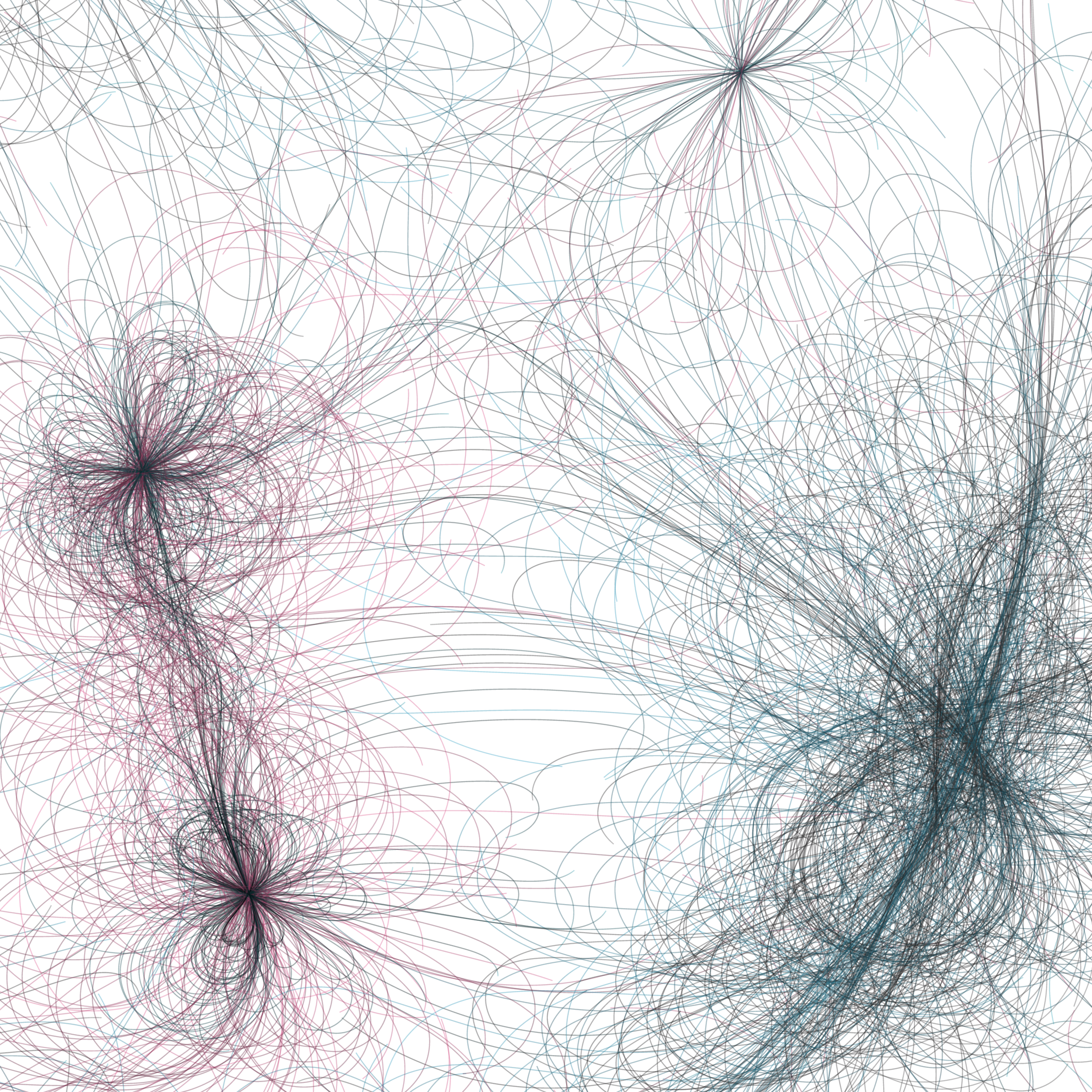 Art Blocks Presents
Phototaxis
Casey REAS
Works
Recently listed
About Phototaxis
"Phototaxis" is a simulated environment populated by simple machines. After Valentino Braitenberg's 1984 book "Vehicles," there are four kinds of machines with different wiring and behaviors: Explorers, Aggressors, Lovers, and Cowards. Each line charts the history of one machine's movement. The core of this code was the foundation for my MicroImage series of works dating back to 2001. I've worked on it in fits and starts since then, and in 2021 it was further developed for Art Blocks. Press 'P' to play/pause, 'B' for the big bang, '1'–'5' to change the magnification, and 'L' to reveal the ligh...
Past releases
Released on Sep 21, 2021 7:00 PM UTC
1000 works released
About the artist
Casey REAS
b. 1972 Troy, OH Lives and works in Los Angeles, CA
REAS' software, prints, and installations have been featured in numerous solo and group exhibitions internationally. His work ranges from small works on paper to urban-scale installations, and he balances solo work in the studio with collaborations with architects and musicians. REAS is a profe...
Learn more