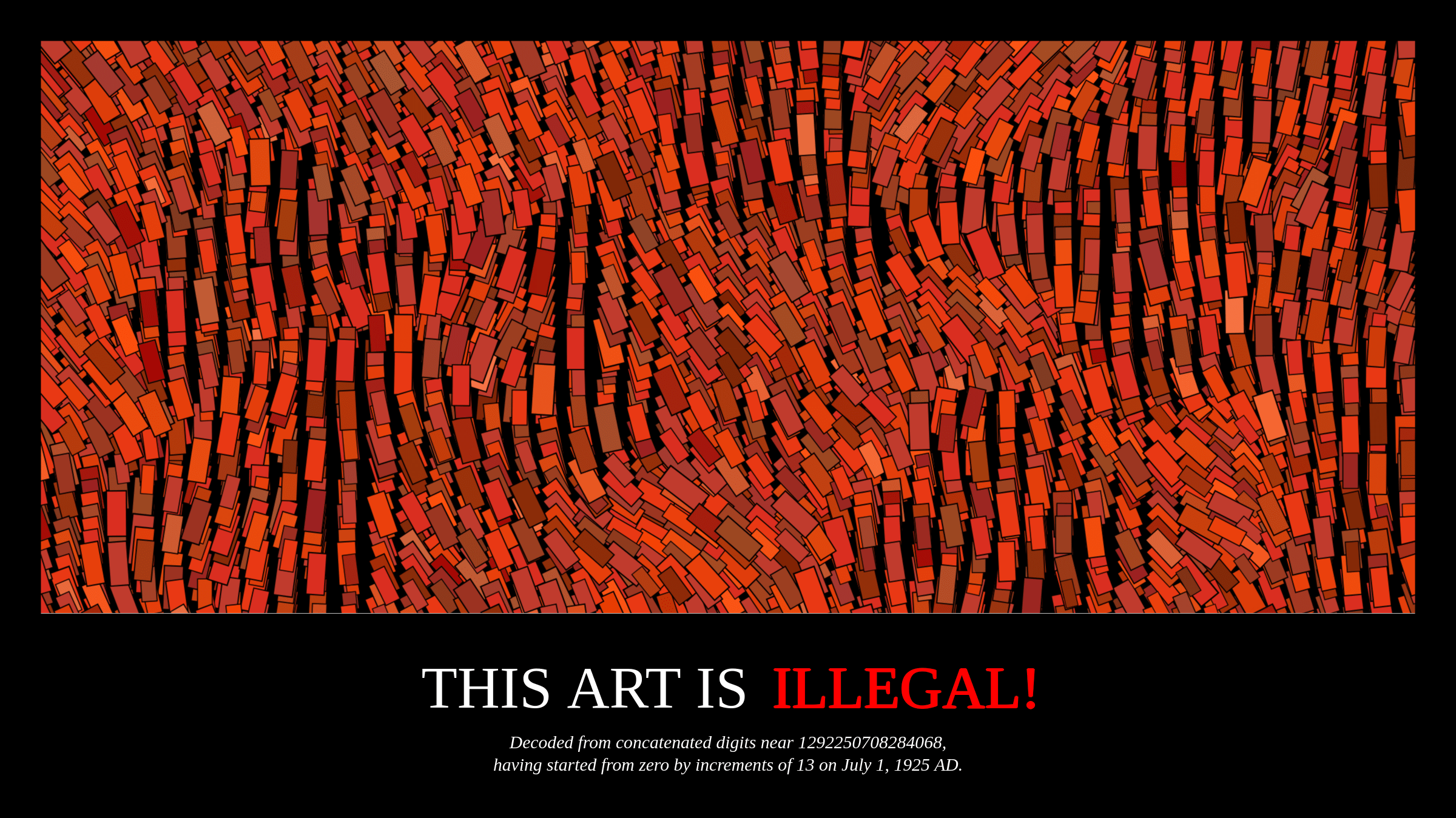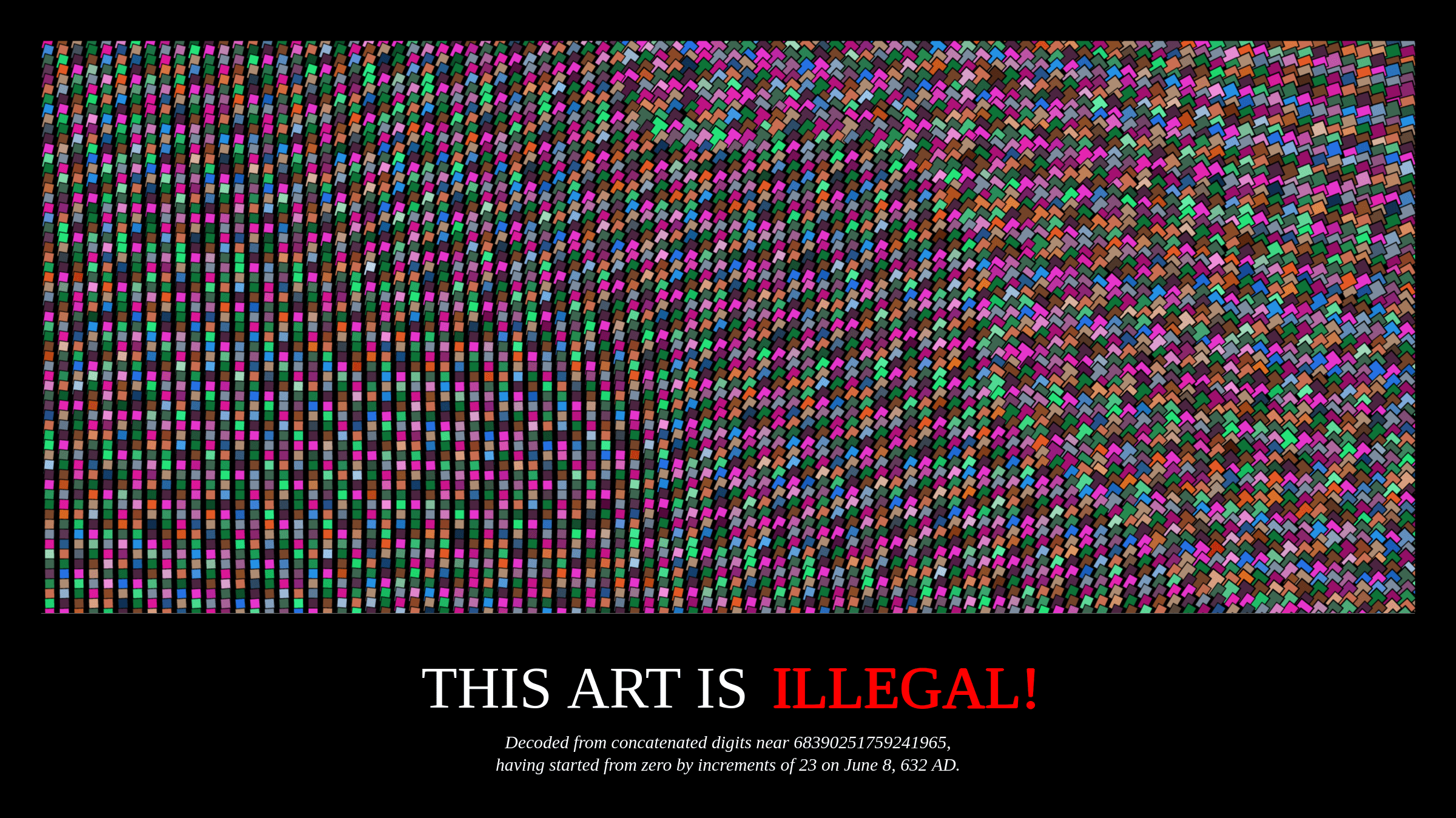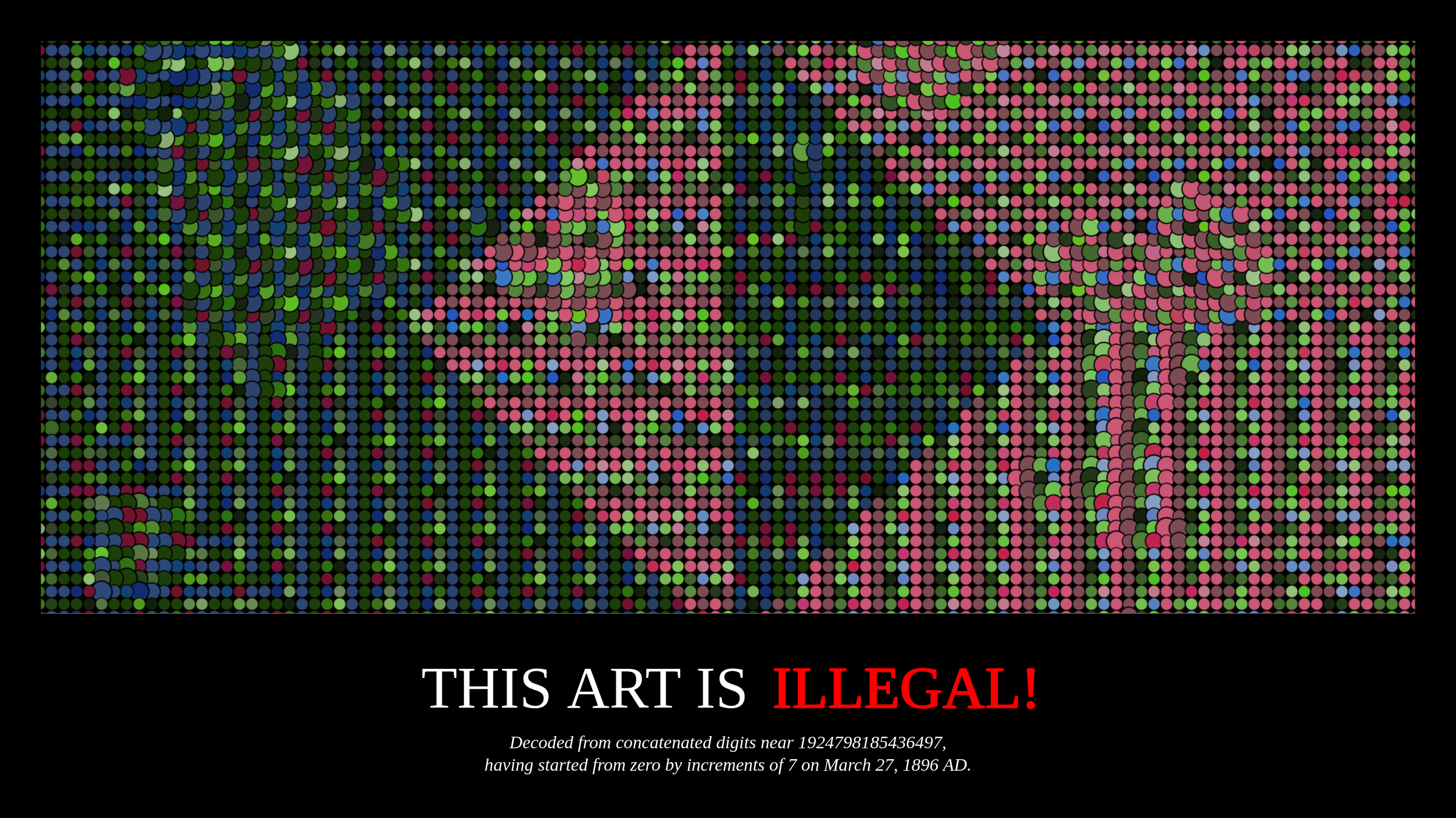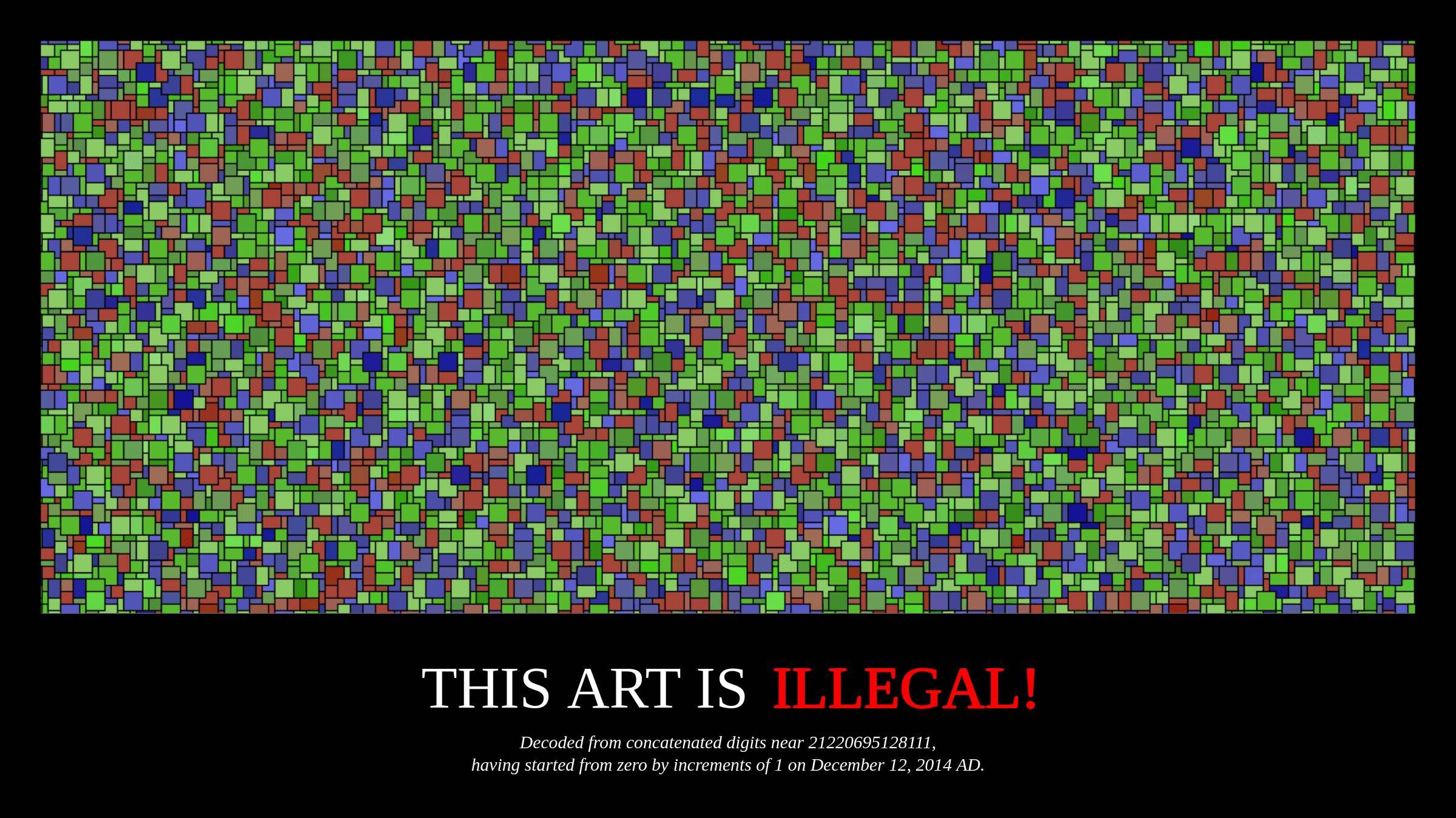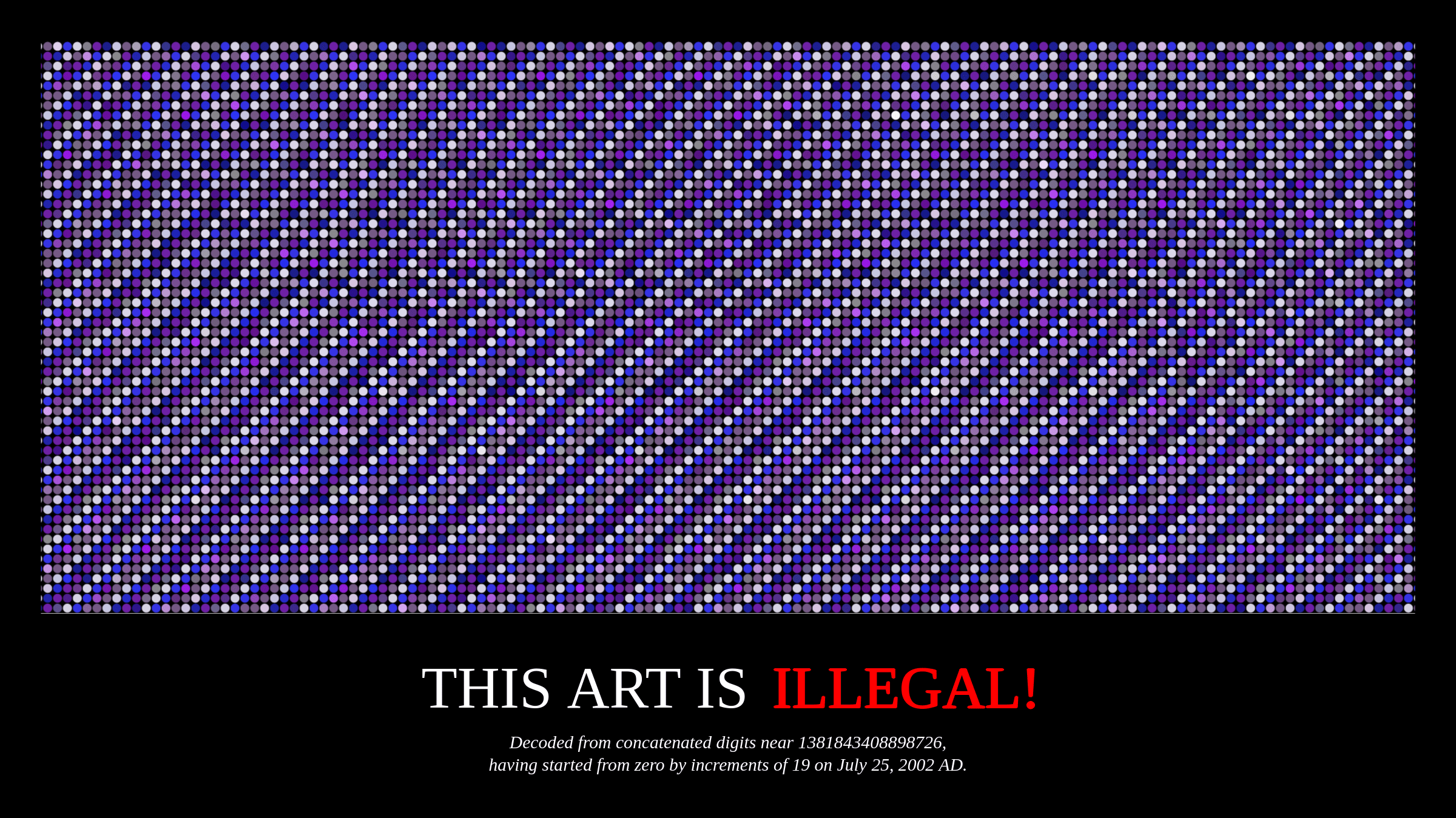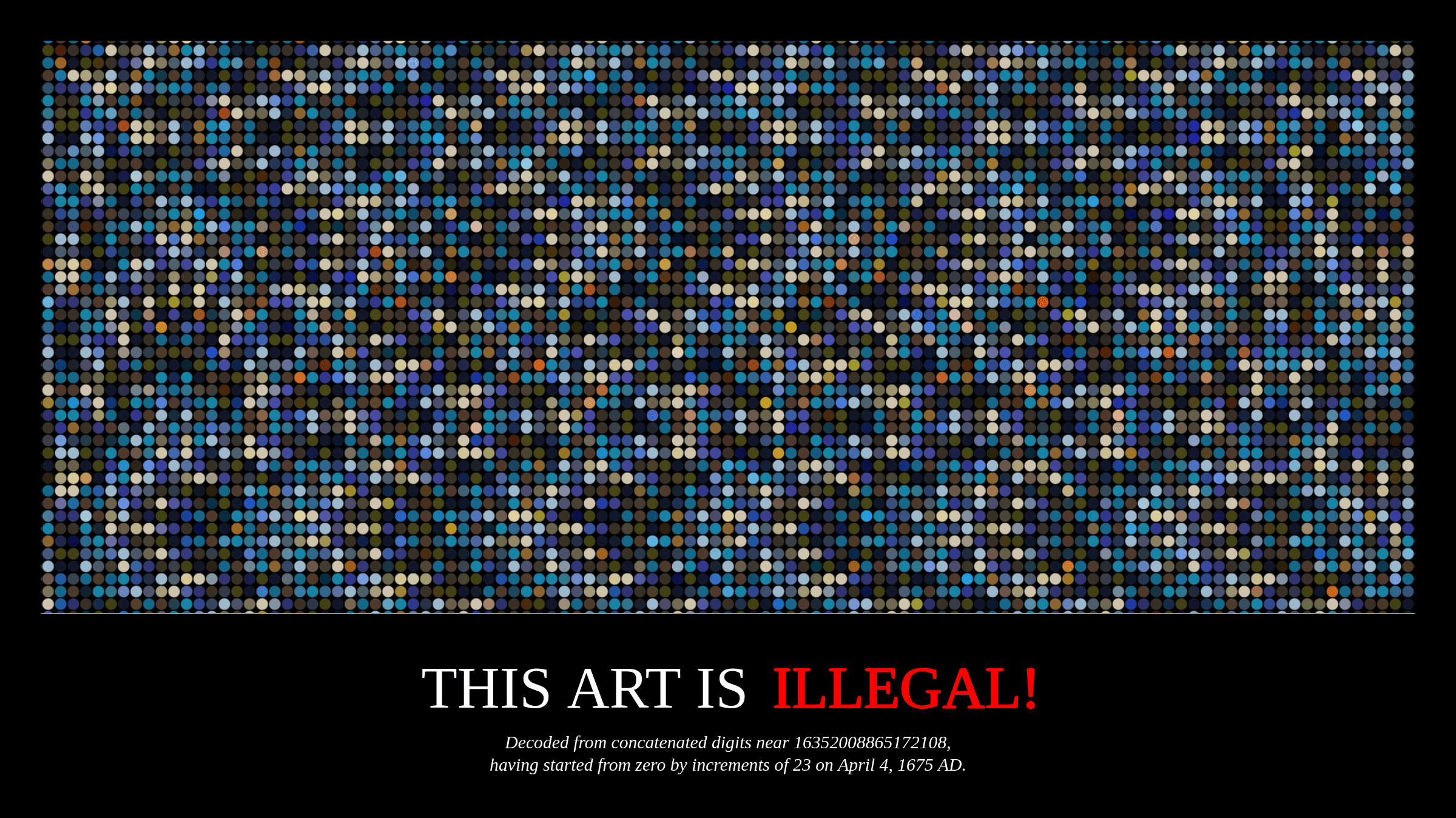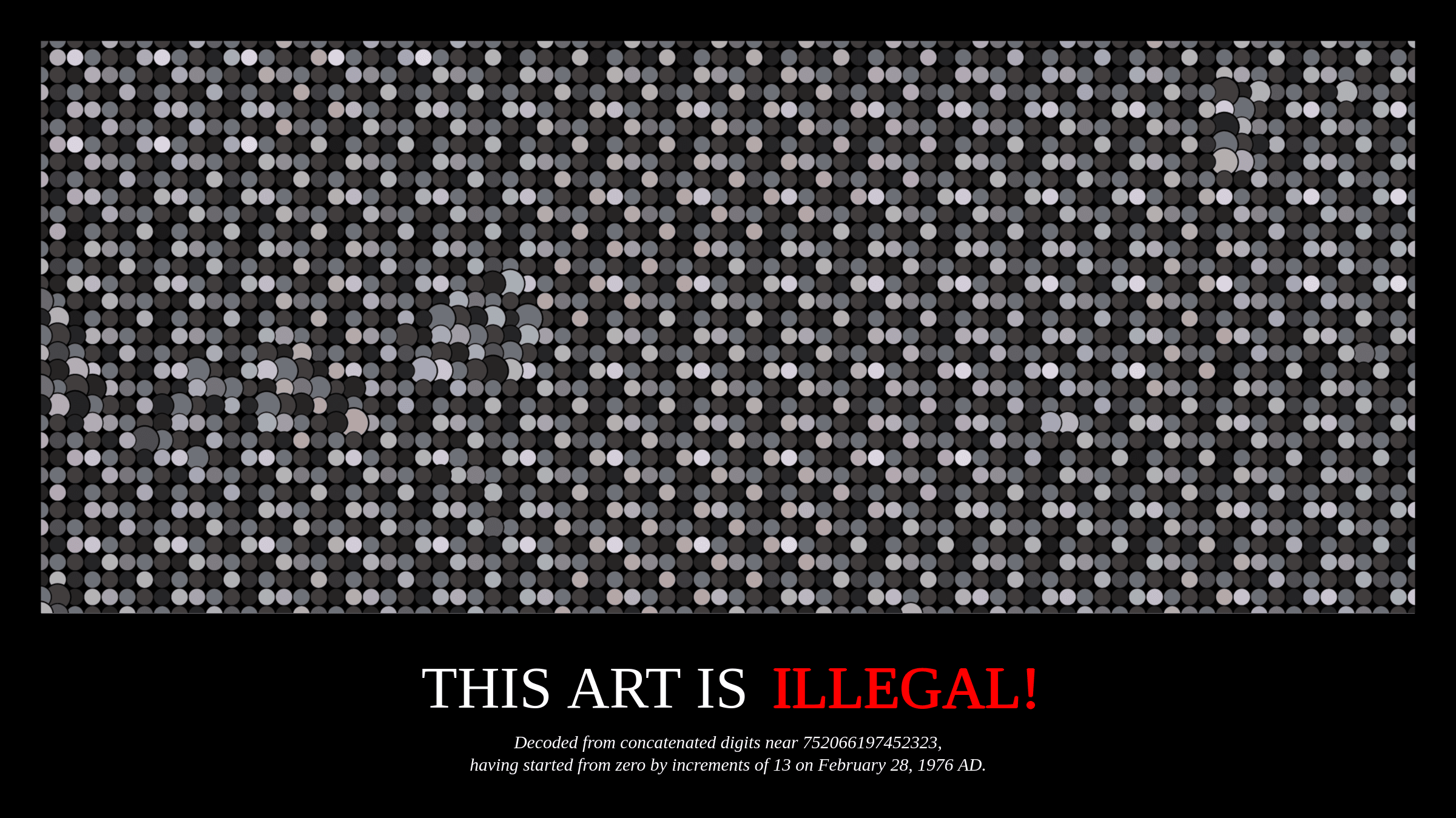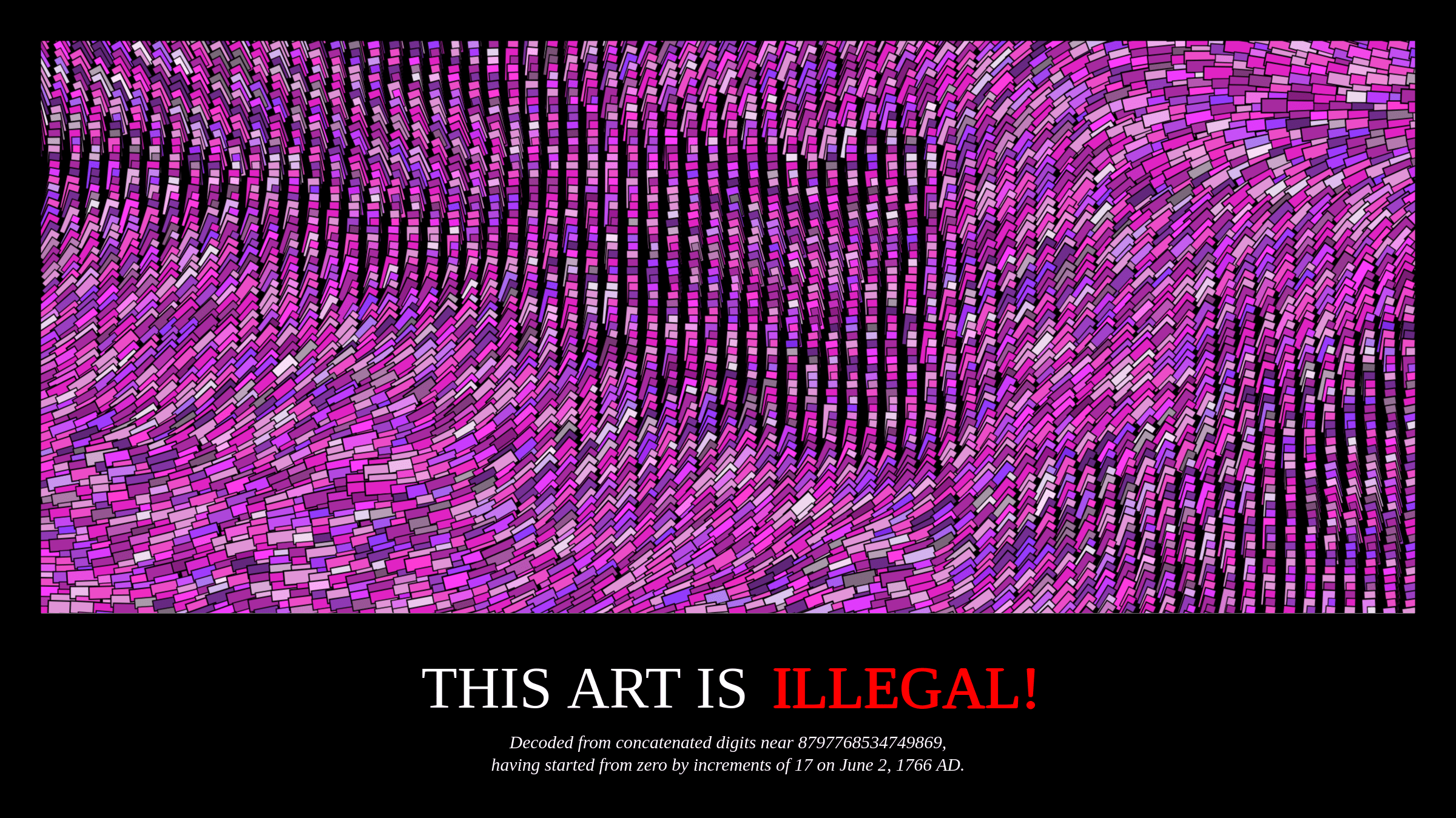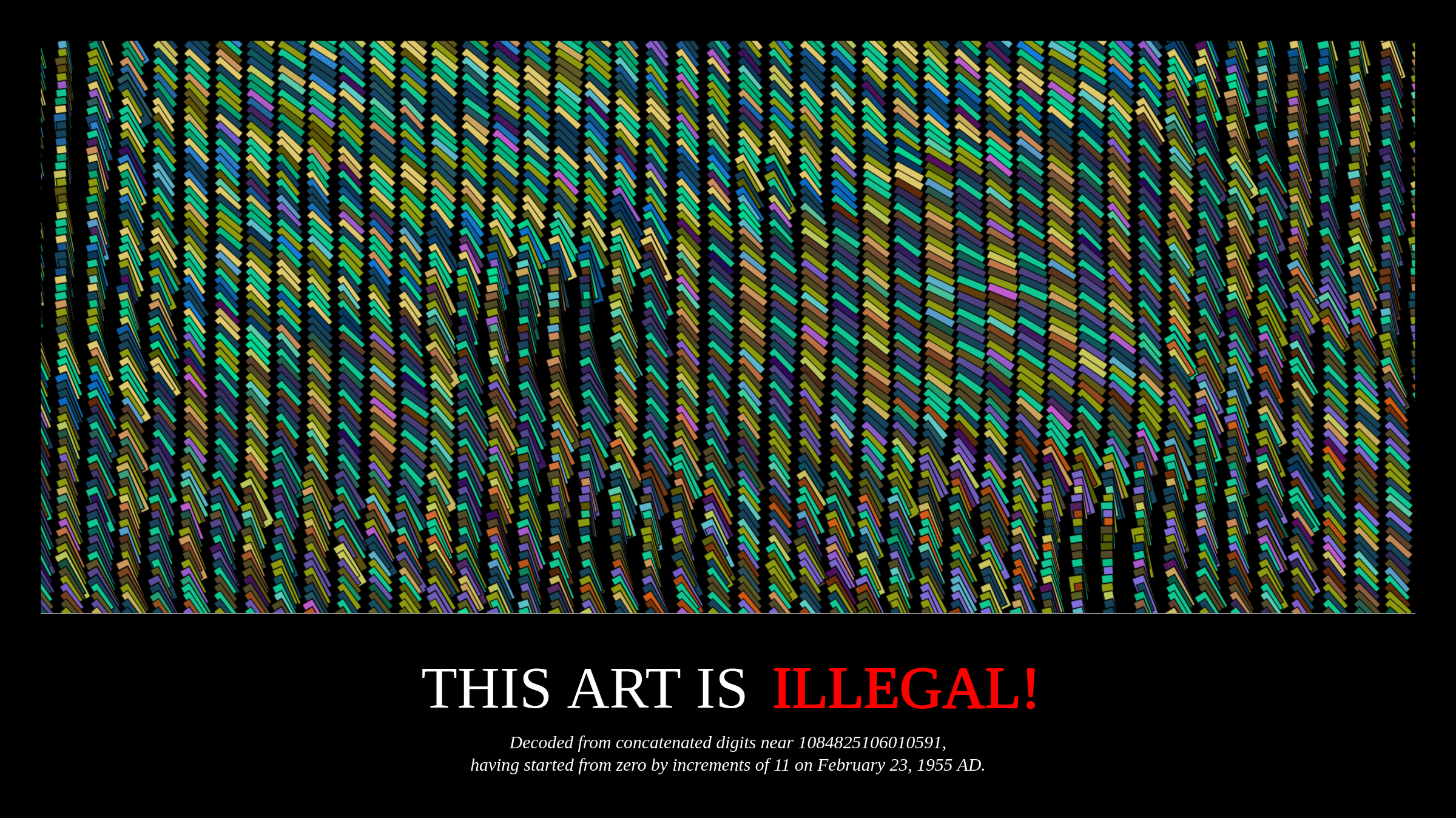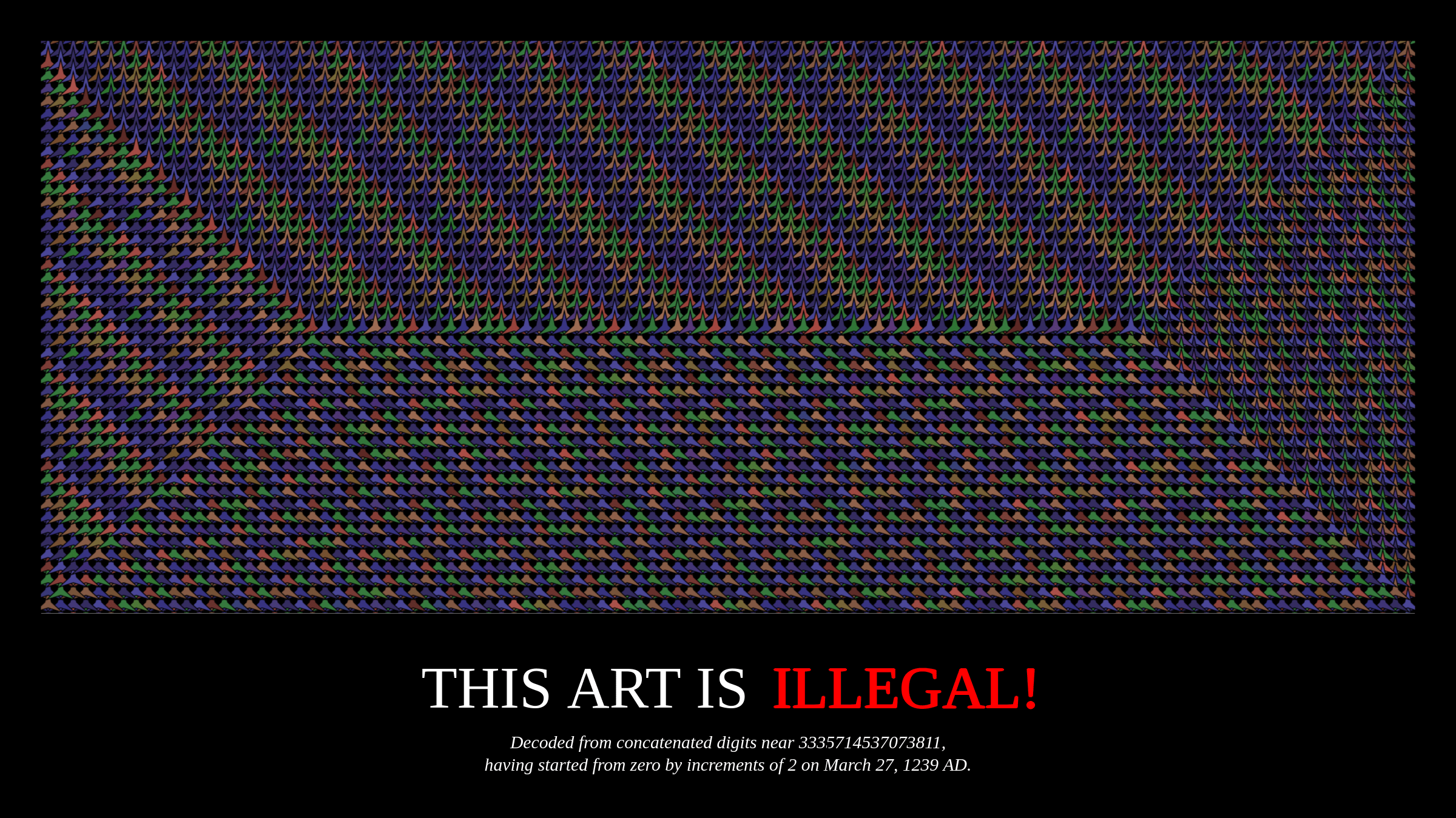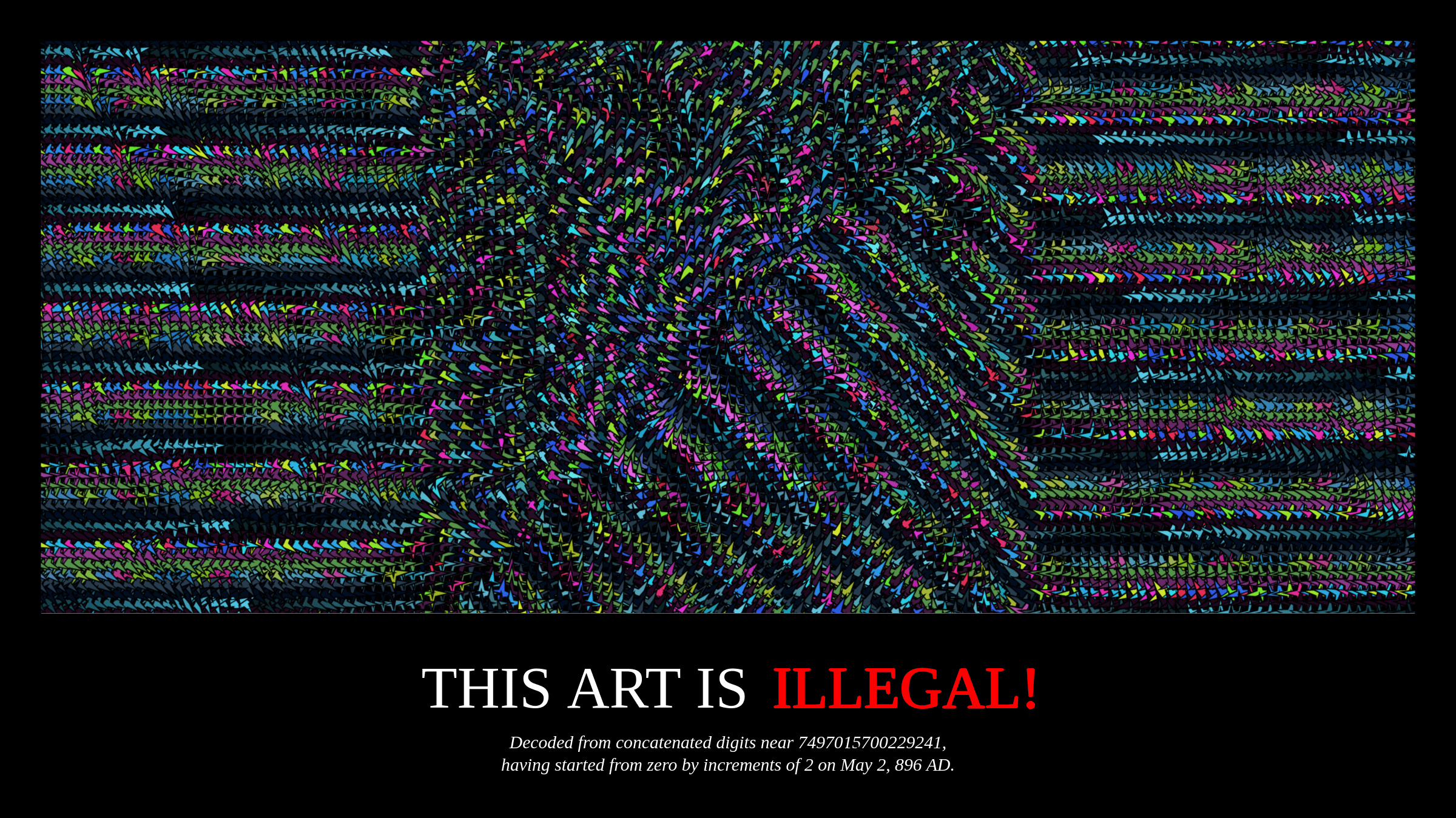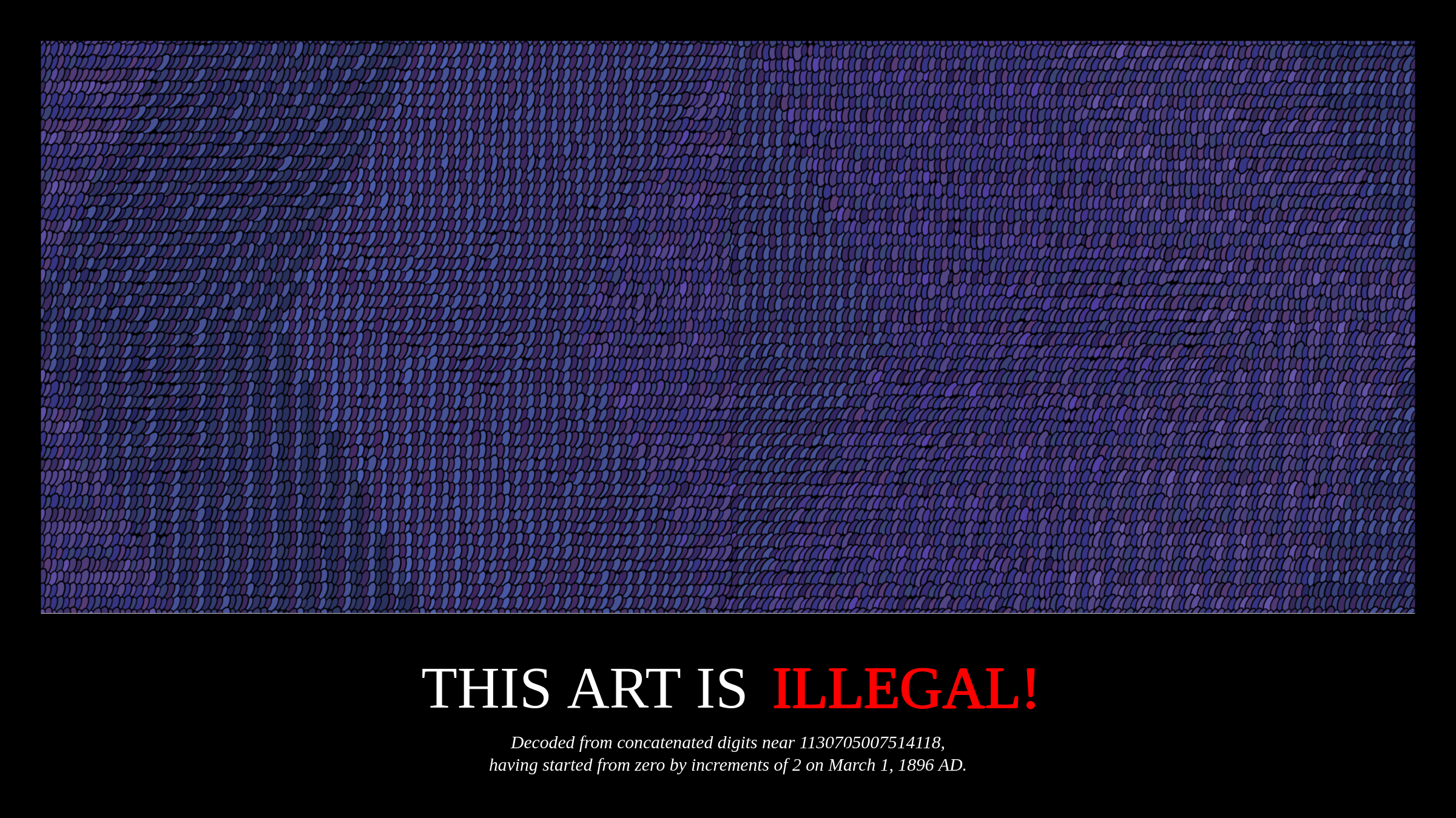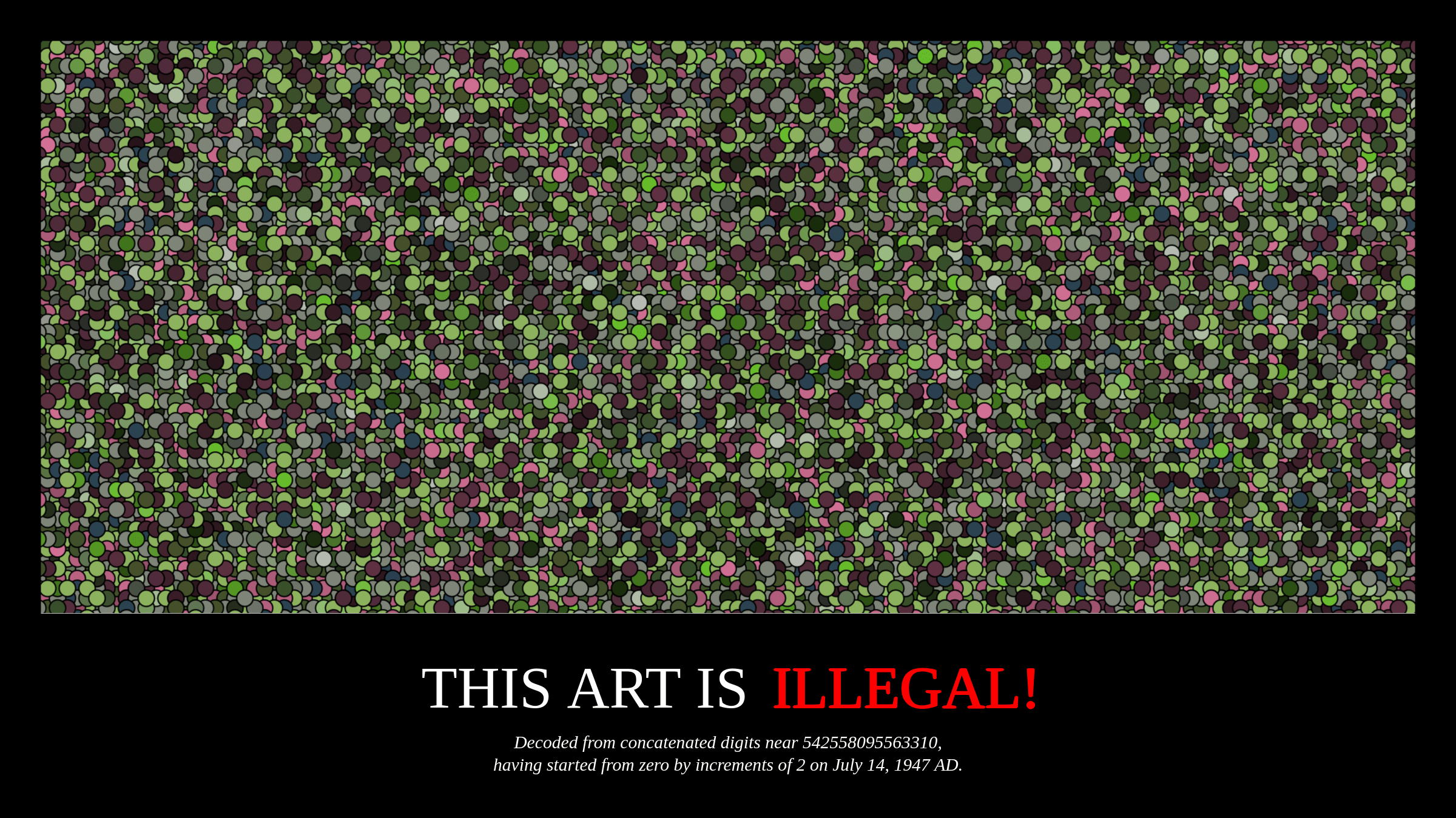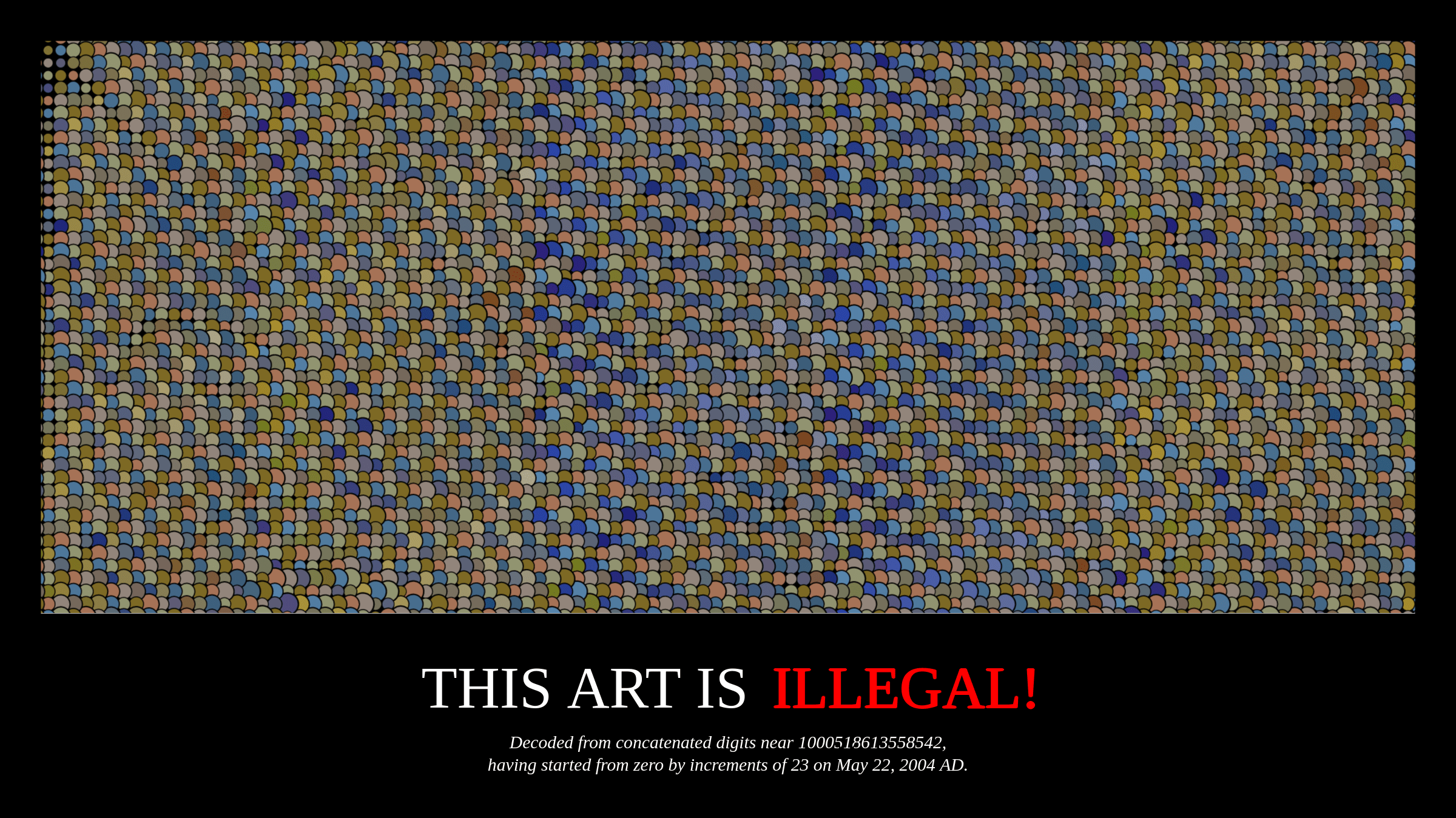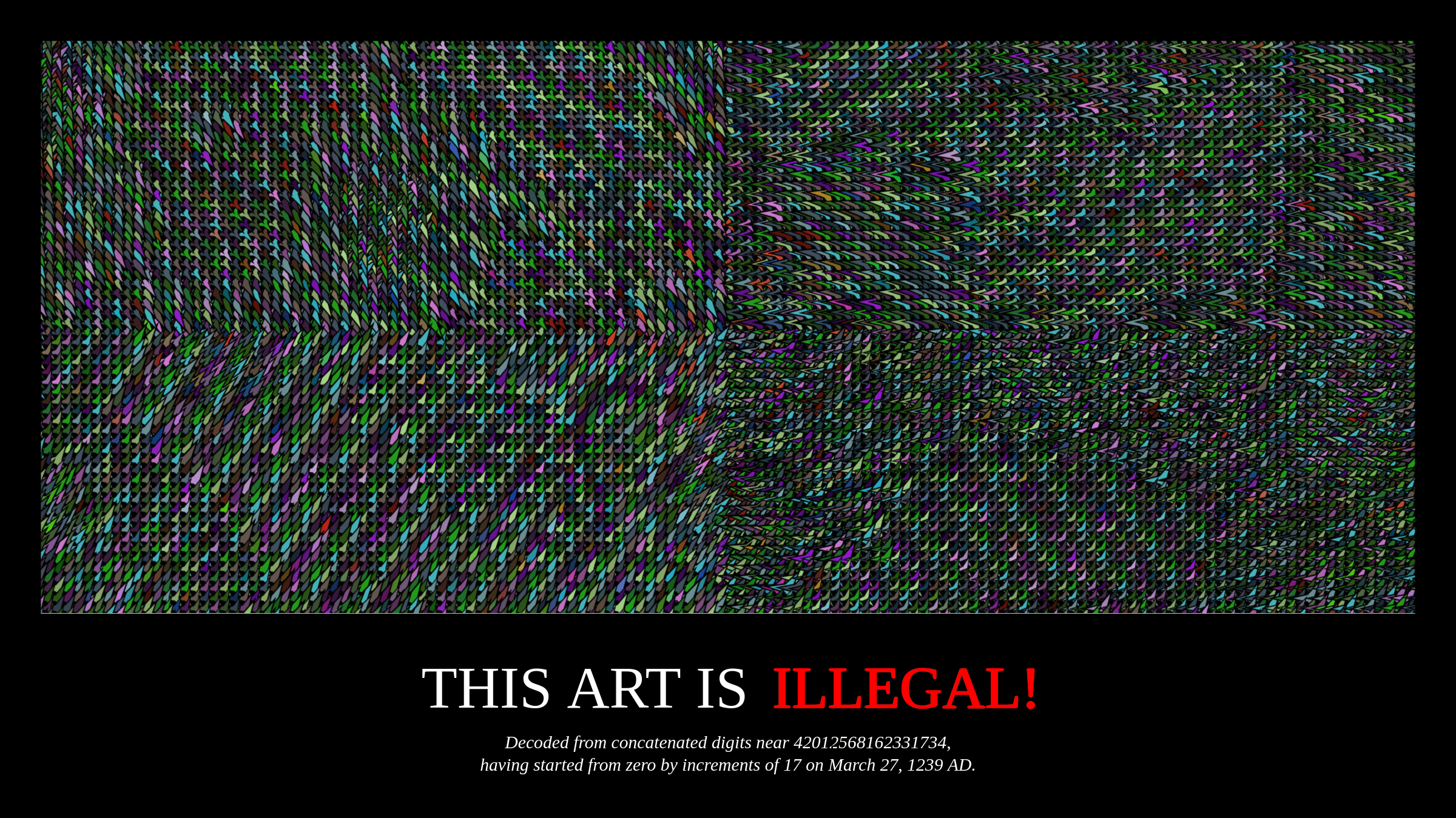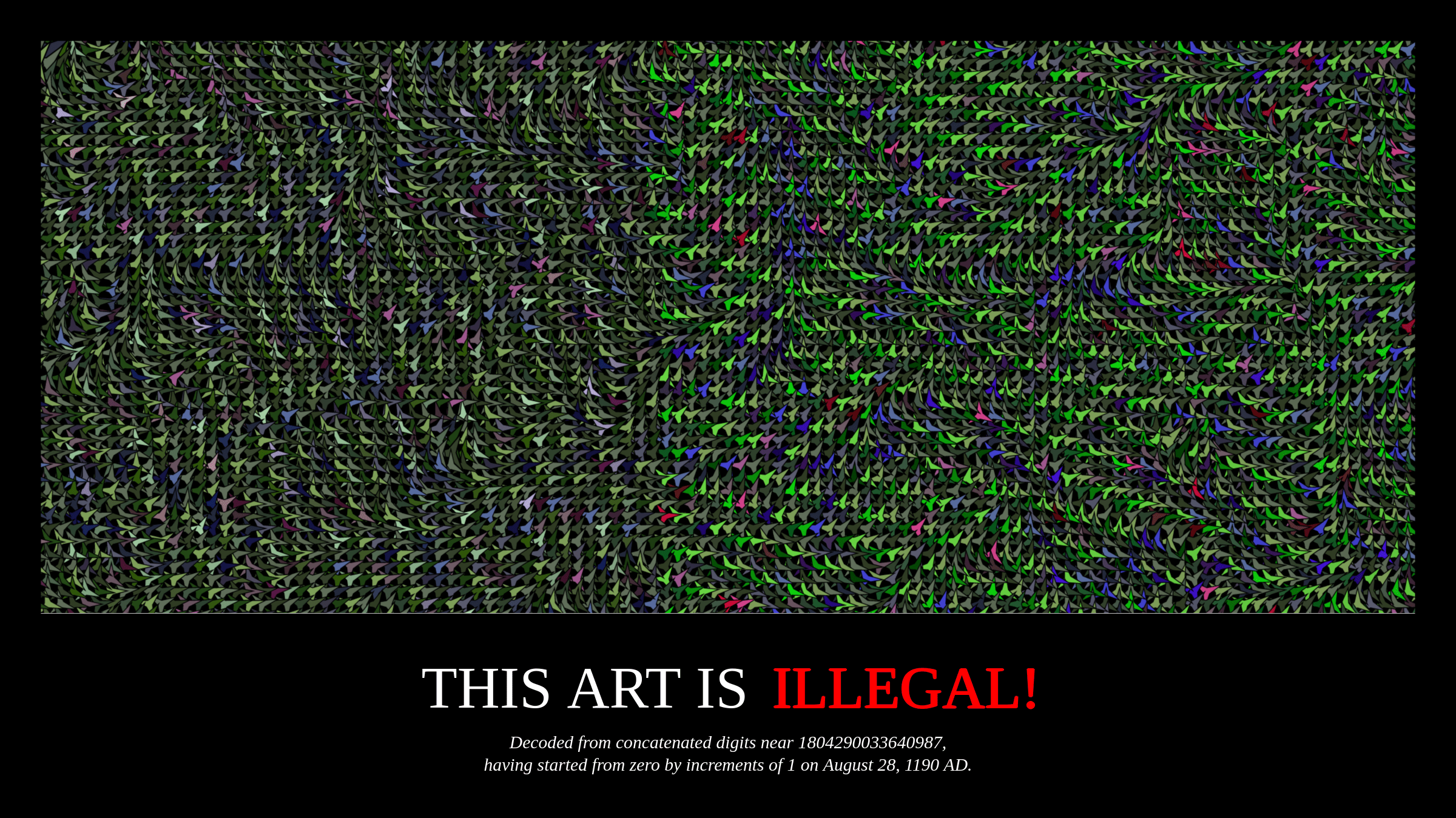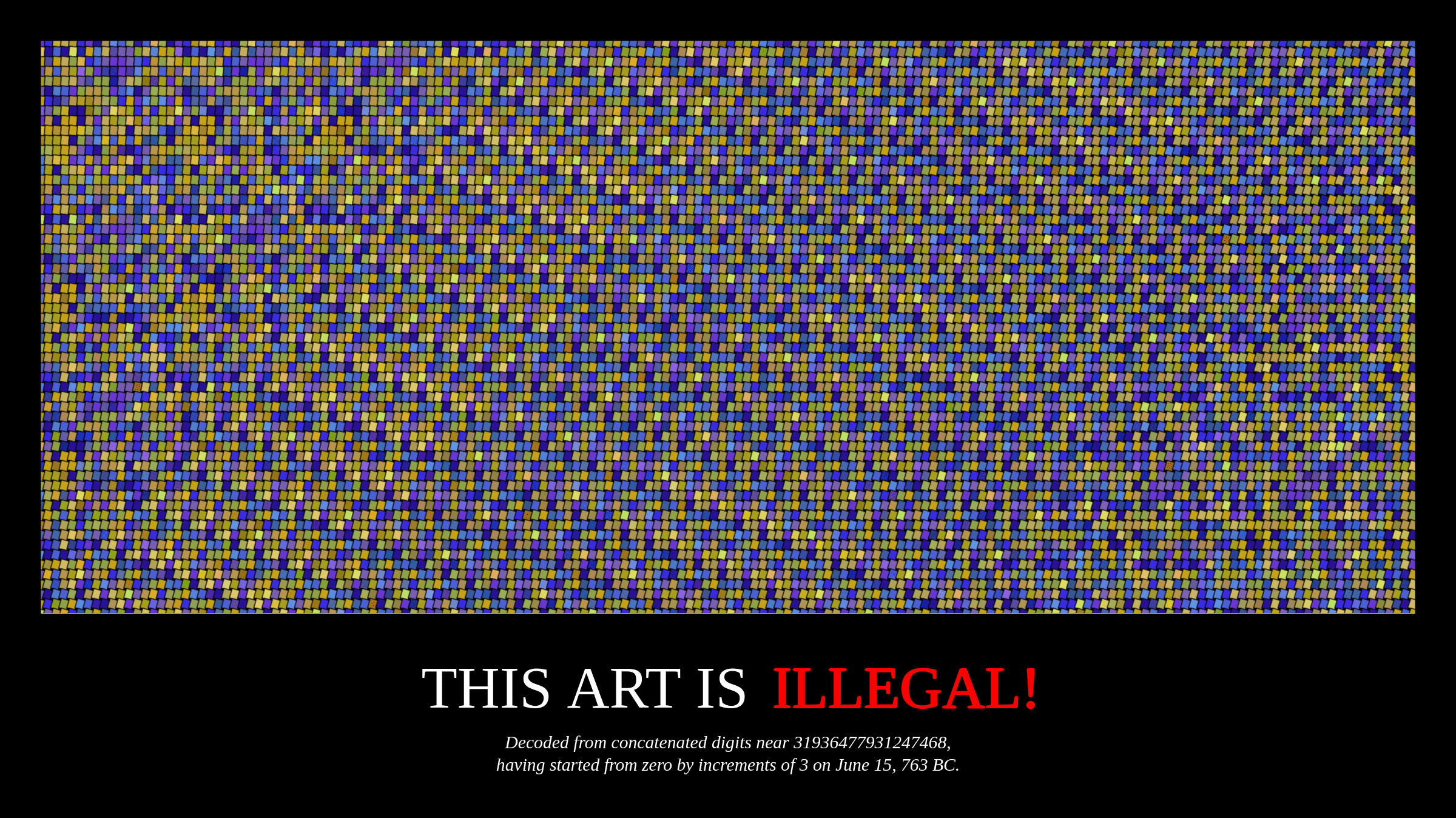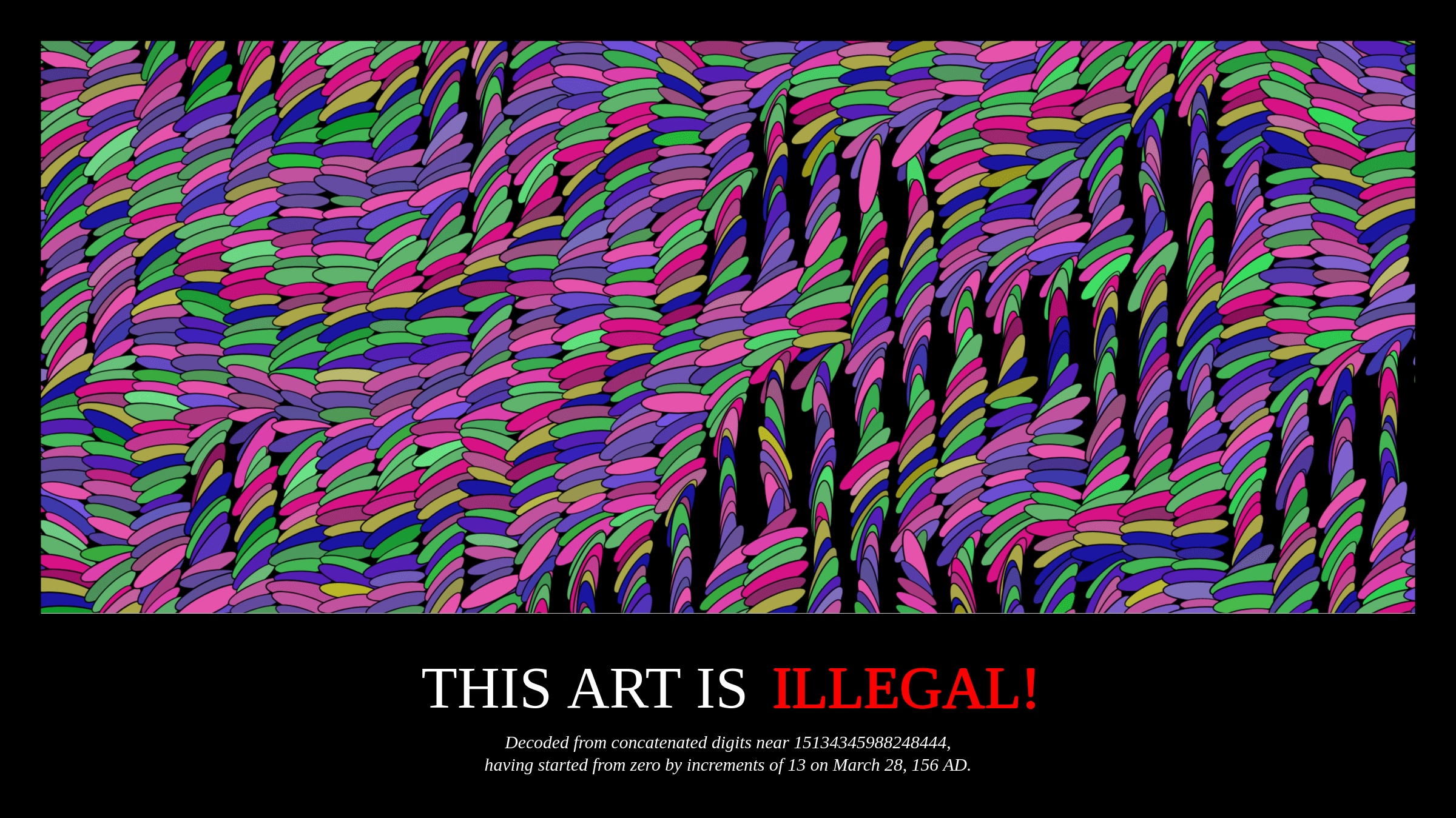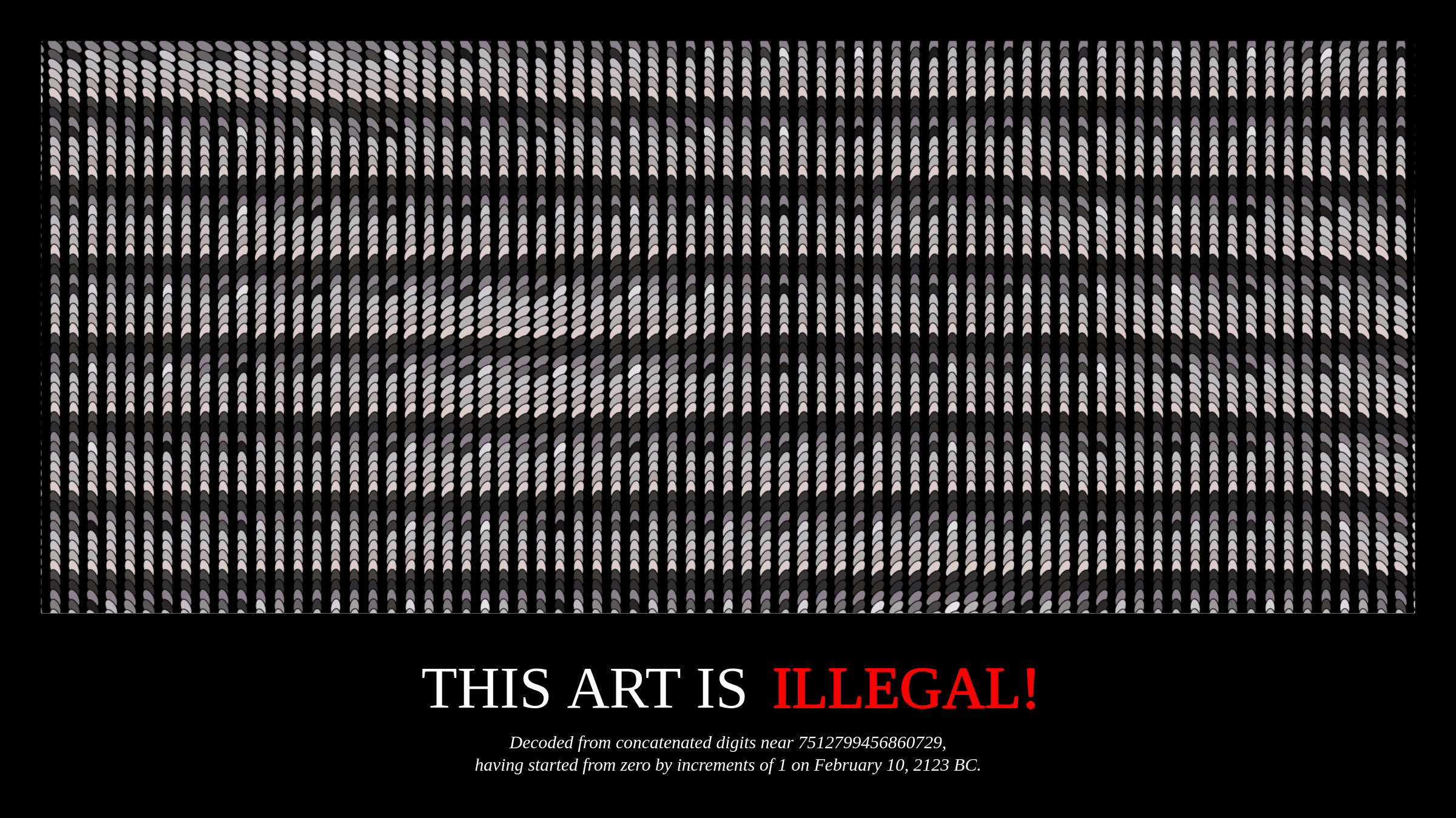 Art Blocks Flex
THIS ART IS ILLEGAL!
Daïm
Edition of 103 works, 83 remaining
About THIS ART IS ILLEGAL!
"THIS ART IS ILLEGAL!" presents a bold critique of intellectual property norms and laws through an engaging blend of artistic and mathematical elements derived from an infinite series of concatenated digits that will, with time, encode every arbitrary finite sequence of characters and pixels, including ones deemed illegal for various reason by those in authority.
The series uses a dynamic visual grid of rectangles, ellipses, and stars to create evolving patterns, reflecting a blend of order and chaos; and is intended as a sort of artistic homage to Jorge Luis Borges's Library of Babylon.
Bey...
About the artist
Daïm
· AI/Algo/Math Cryptoartist 2019+ · ArtBlocks Curated #4, UltraDAO Curated #1 · Museum of Crypto Art Associate Curator
Learn more